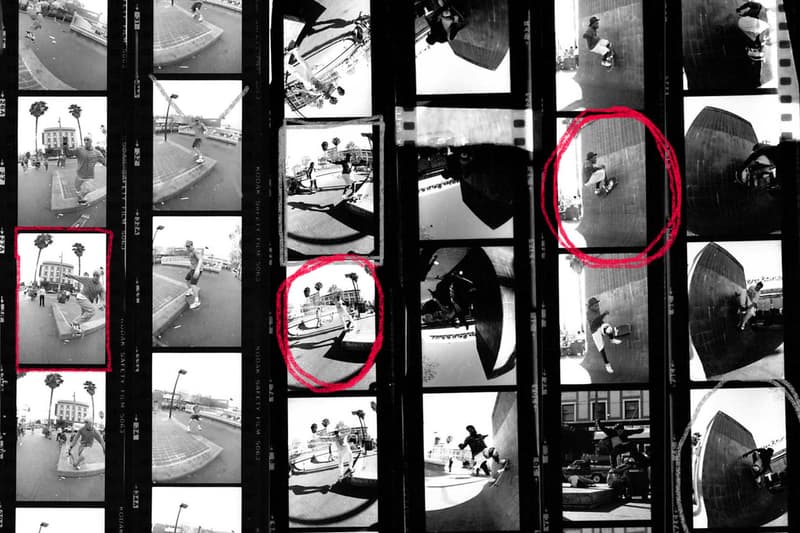 Skateboarding Photogs Weigh in on the Politics of Their Craft
A discussion touching on the ethics of photojournalism and the state of professional photography in the age of smartphones.
---
Skate photographers and videographers are some of the unsung heroes of the extreme sports world, often risking life and limb for that one picture-perfect shot. But beyond corporeal injury, there is a stringent and strict selection process behind choosing which pictures make it to print, be it for advertisement or editorial purposes.
Jenkem Mag sat down with some of the skate world's foremost shooters to learn about the politics of skate photography, the ethics of using a "make" photo vs. using an aesthetically pleasing bail shot, and how to deal with poachers and civilian photographers in the age of camera-phones. It's an intriguing discussion that touches on artistic as well as photojournalistic integrity.
Check out some choice quotes below and read the piece in its entirety here.
DO YOU HAVE TO USE "THE MAKE" PHOTO?
Kyle Seidler:
I don't believe it is bad to not use only lander photos. Take filming as a comparison. If someone lands a trick, the filmer will sometimes ask for a shot of the skater pushing up to the spot to do the trick. They obviously don't need to do the trick again, it's just to give the viewer a more theatrical experience. You wouldn't not use a roll up shot because it wasn't the exact way he pushed when he landed the trick. That's the same thing when we use a "non-lander" photo. It's pointless to shoot until the lander happens, just to get a weak photo of a land, instead of using one where the clouds were in a cool spot and the lighting was better. I don't think that hurts the rawness of skateboarding at all, if anything it's just making things look as cool as they really are to us skateboarders.

WOULD YOU RUN A PHOTO OF A TRICK THAT WAS NEVER LANDED?

Wes Tonascia:
Printing a photo of a trick that has never been landed is very rare. This type of thing usually happens only if someone has been shooting an interview and gets hurt toward the end of the process. Some interviews take a couple months to a year to shoot. I also think that as skating has progressed you see more of this. Twenty years ago, tricks were way more basic and people were shooting on film and couldn't see the image until the next day or so. With digital photography, it has given photographers a better chance and more options to produce the best possible image.

HOW DO YOU DEAL WITH POACHERS AND PEDESTRIAN FILMERS?
Jonathan Mehring:
I've had journalistic style photographers roll up on the session and start shooting, then we get into yelling matches where they're like, "You're in public space, I have a right to shoot." Which is true, but if you ask them if they got the permission of the skater, that usually shuts them down. One time a guy dropped, "I'm shooting for The Times." Well, you're not shooting this.
Back in the day, if I saw one person with a camera I'd be like, "No, you can't shoot this." It'd be like they're poaching my shit, taking money out of my pocket. But now with everyone having a camera in their pocket, it's impossible to control. Someone can poach it with their phone so fucking easily and you're not even going to notice. It's out of your hands to a great extent. With Tyshawn's varial flip at Love, I wasn't gonna worry about it. There's a million people there, everyone's on their phone, it was a feeding frenzy. Supposedly people put that shit on the internet that day.

WHAT'S YOUR RELATIONSHIP WITH VIDEO AND VIDEOGRAPHERS?
Dan Zaslavsky (photographer/Image Processor at Thrasher):
It depends on the caliber of the project, who the filmer is, who the skater is. Today, the roles have slightly been reversed. Print magazines are still around, and still important, but they're tangible things. They don't live in the ether. For you to receive your print magazine at your door, that takes longer than the newest video part on your computer screen. Back in the day, magazines would come to your mailbox, and that would be fairly quickly. For you to find the new video, that might take a little while. You would have to order it through CCS or hope that your skate shop got a few copies and it's not sold out. The old protocol of having the photo come out and the footage subsequently made sense, because that's the way most people viewed things.
But nowadays, especially with Instagram, things are seen first in the digital realm and second in the print world. It kind of screws things up. Big producers of skate videos don't want their tricks blown out in photos. There's more of a fan base on the internet. You base your fan base now on how many internet followers you have. You don't base it from magazine sales or board sales. If something went viral, got so many views, and was also an epic trick, that would probably yield the magazine featuring that trick.