Twitter Just Launched a Standalone App for Celebrities
Twitter introduces Engage.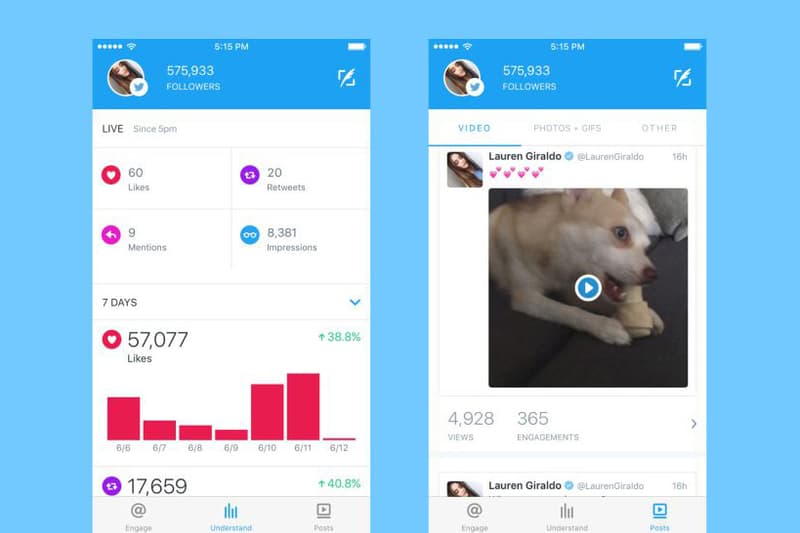 Like Facebook before it, Twitter has launched a standalone app geared toward celebs and influencers. Dubbed Engage, the app "is designed to help famous people interact with their fans and build a bigger following" and includes three main tabs to offer up analytics, highlight interactions with followers and more. Oddly enough, the app ditches the standard Twitter timeline, thus making it perfect for those reluctant Tweeters whose PR teams have convinced them of social media's value in terms of projecting their "brand," but who don't care much about the platform's usual goings-on.
Twitter Engage is available now for high-profile users via Apple's App Store.