McDonald's Japan Will Be Giving Away a Solid Gold Nugget to One Lucky Customer
The Golden Arches lives up to its name.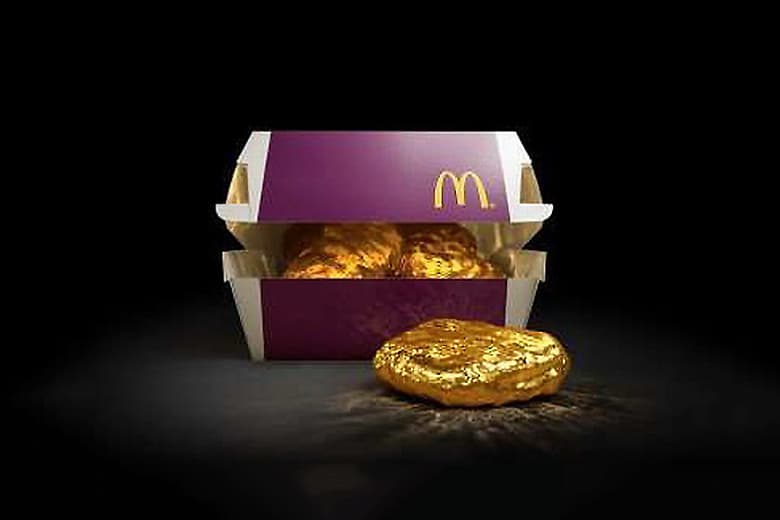 In a bid to promote two new dipping sauces for the McNuggets, McDonald's Japan has launched an audacious social media campaign targeted at Japanese consumers where an 18-karat gold nugget will be given away to one exceedingly lucky restaurant-goer. The campaign has been announced alongside a new mascot called Kaito Nuggets, who participants in the contest must try to unmask by posting his whereabouts on social media whenever he makes a random appearance. "He may appear in some of McDonald's restaurants through the country, may throw out a ceremonial first pitch for a professional baseball game, or pay a visit to a prefectural governor making a surprising request entertaining people," said the fast food chain in a press release.
Meanwhile, 21 runners-up who miss out on the 50-gram nugget will instead be awarded a five-piece pack of nuggets for 39 days, available of course with the two new sauces, which are Creamy Cheddar Cheese and Fruits Curry Sauce. Running from June 8 to 28, check out the Kaito McNuggets commercial here and the campaign poster below.