Bose Finally Launches a Wireless Version of Its Best Noise-Canceling Headphones
The brand's highly-rated QuietComforts go Bluetooth.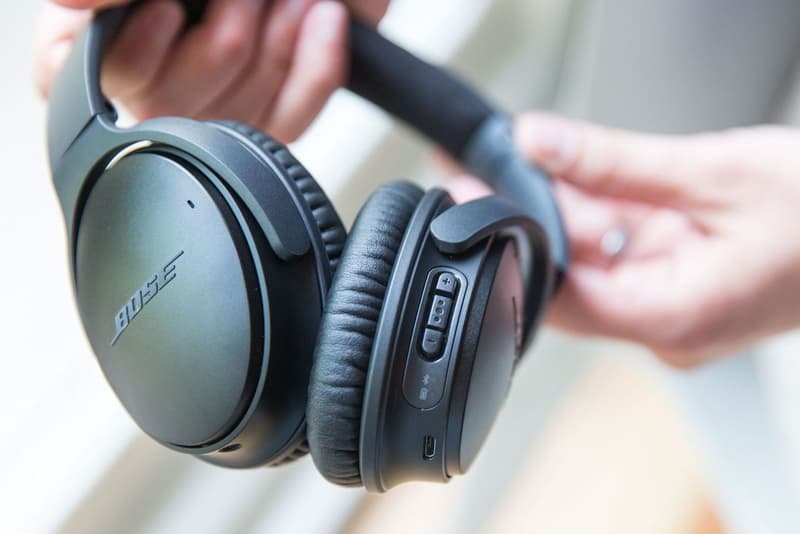 Bose has been an innovator in headphones, especially when it comes to noise-canceling technology. The over-ear QuietComforts have been ubiquitous and favored by consumers for quite some time, but the brand's inability to adapt on the wireless front has made it fall behind its competitors. That is, until now. Bose is releasing four new models of wireless headphones, two of which will integrate its renowned noise-canceling features. The new QuietComfort 35 is an upgrade of the beloved QuietComfort 25, using both active and passive technology which physically creates a seal, while counteracting noise through equal and opposite audio signals. The headphones are also equipped with a new equalizing system that balances sound regardless of whether you're listening to low or high volumes. Boasting a battery life estimated at 20 hours, the headphones aim to maximize convenience with controls available on the earcup, along with smartphone compatibility for upgrades and personalization via its app. The QC 35 is available now at Bose's website and retailers for $350 USD.
Bose is also introducing the in-ear QuietComfort 20 headphones, a neckband version called the QuietControl 30, and the SoundSport Wireless which includes a heart-rate monitor, all to be released later this year.