The New Porsche 911 Brings Turbocharged Ultra Performance to the Masses
Everything you need to know about the all-new 991.2 and its new set of lungs.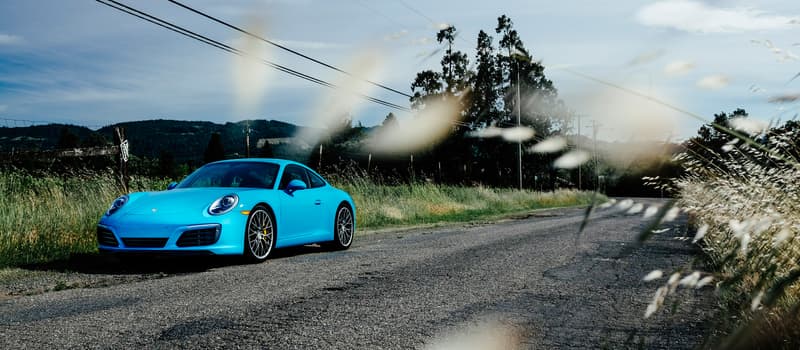 The first Porsche I ever sat my giddy, scrawny, inexperienced teenage frame in was a Turbo. Granted, that was a handful of a right-hook knockout monster referred to as the 930, but it was a Turbo regardless. As much as that Porsche was a revelation for the time, we're in the midst of a sports car renaissance happening right now.
Naturally aspirated, high-revving sports cars have been, and will continue to be, evolving to utilize turbocharged motors. And eventually in the future, they'll all become electric. Fears that the driving experience will be diminished have been greatly exaggerated. Porsche may be leaving the naturally aspirated driving experience strictly for their GT cars moving forward, but their latest 911 Carrera is proof that the future — for now — is becoming better than ever.
1 of 4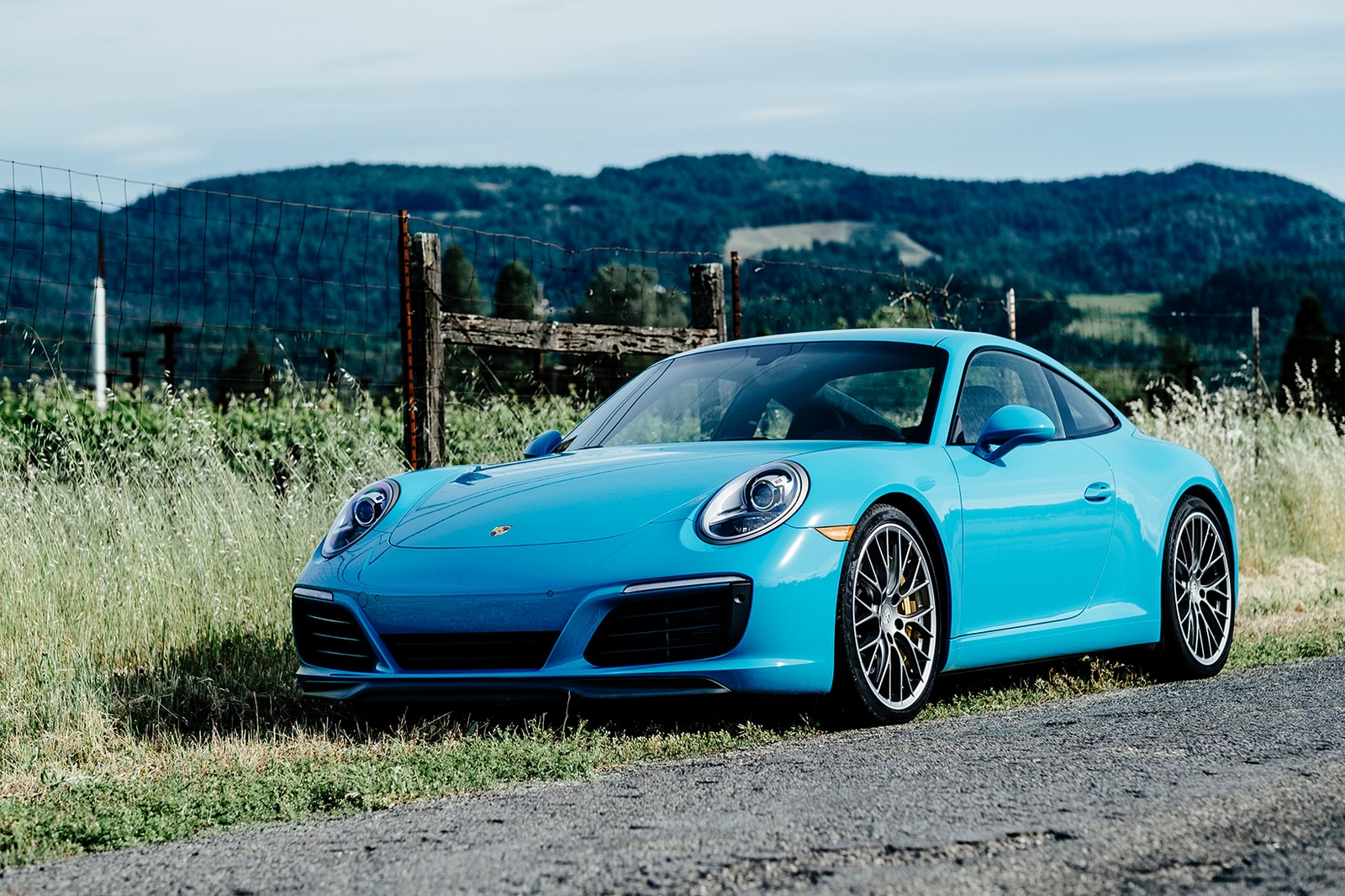 2 of 4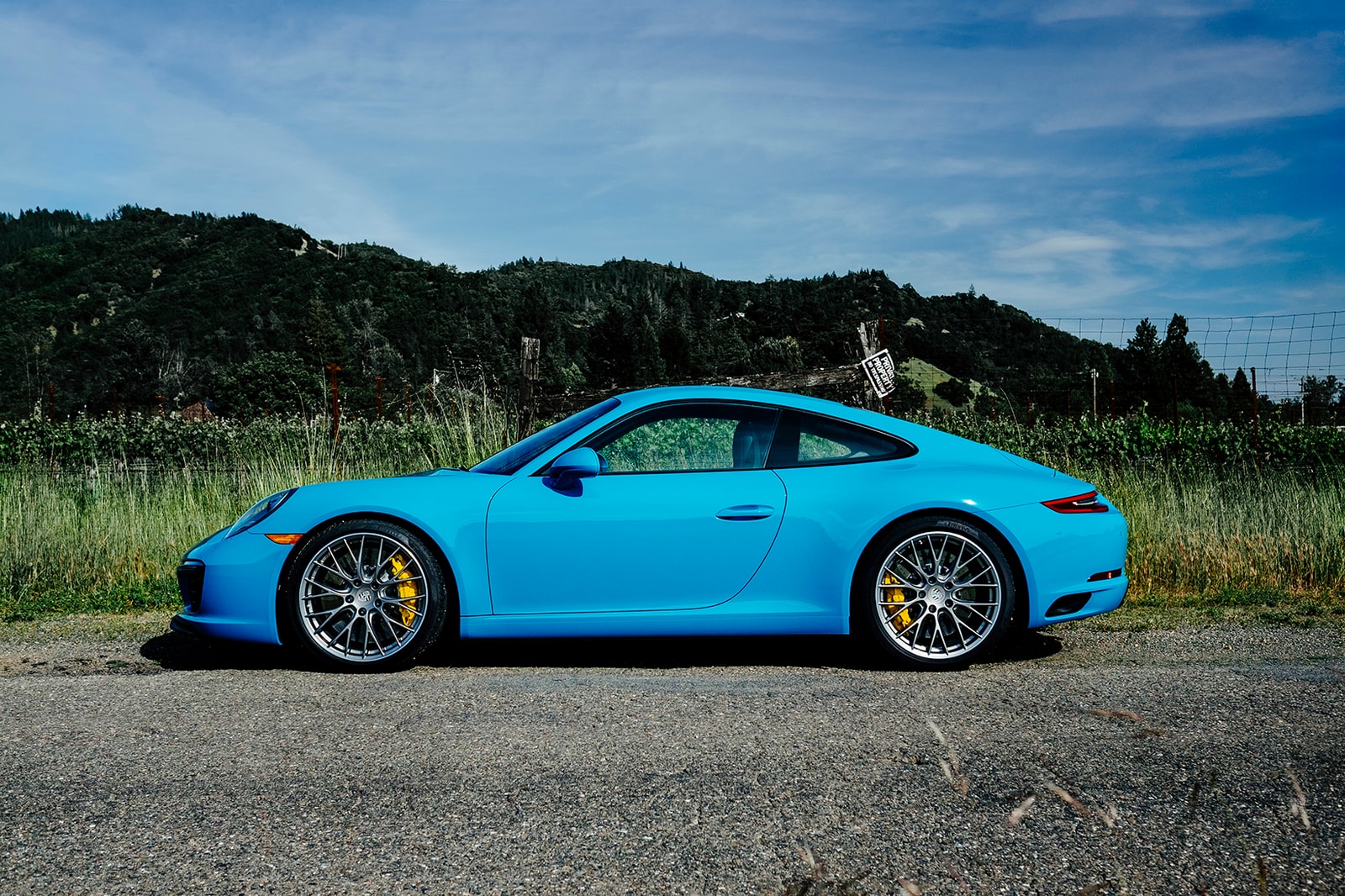 3 of 4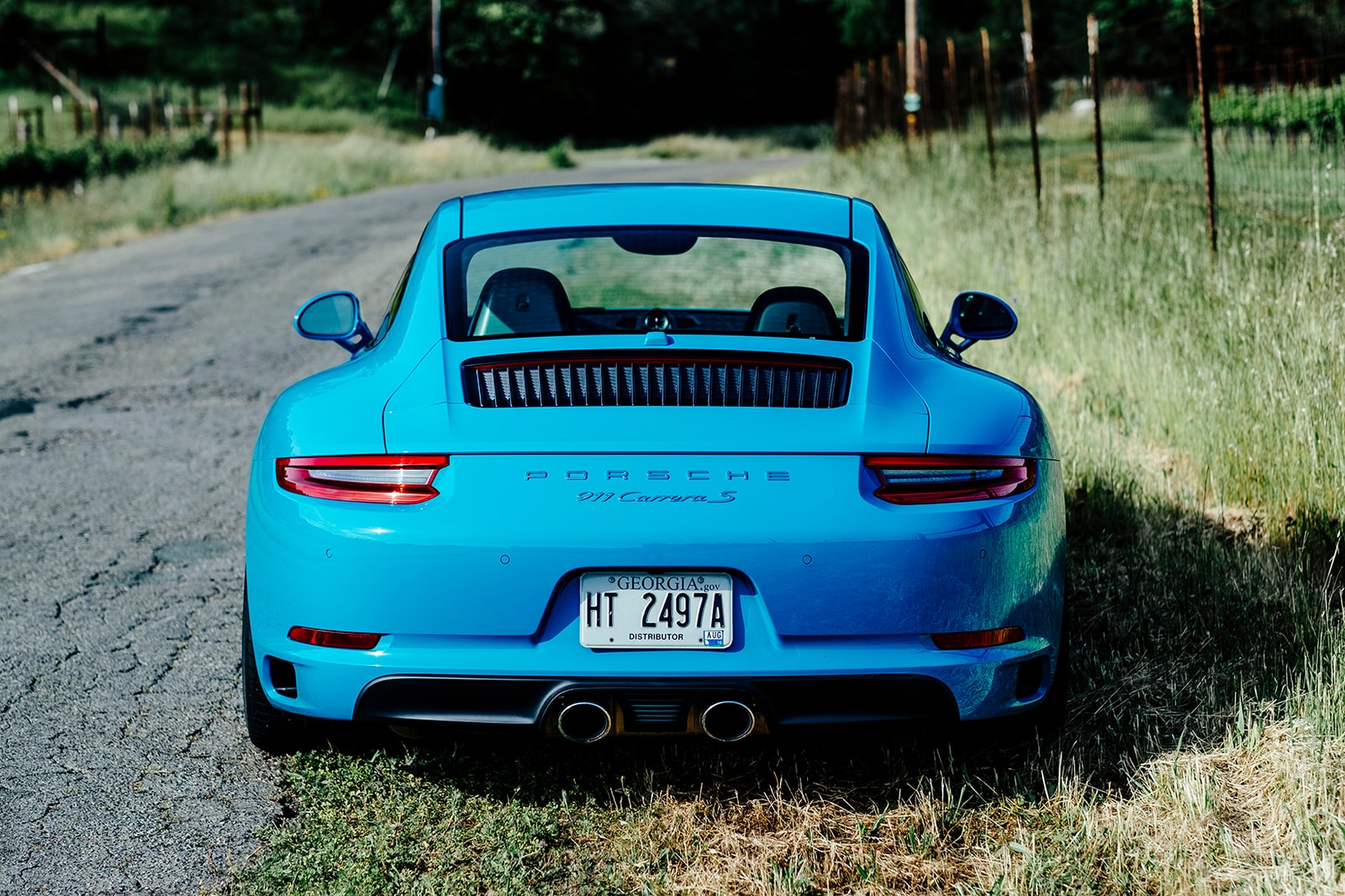 4 of 4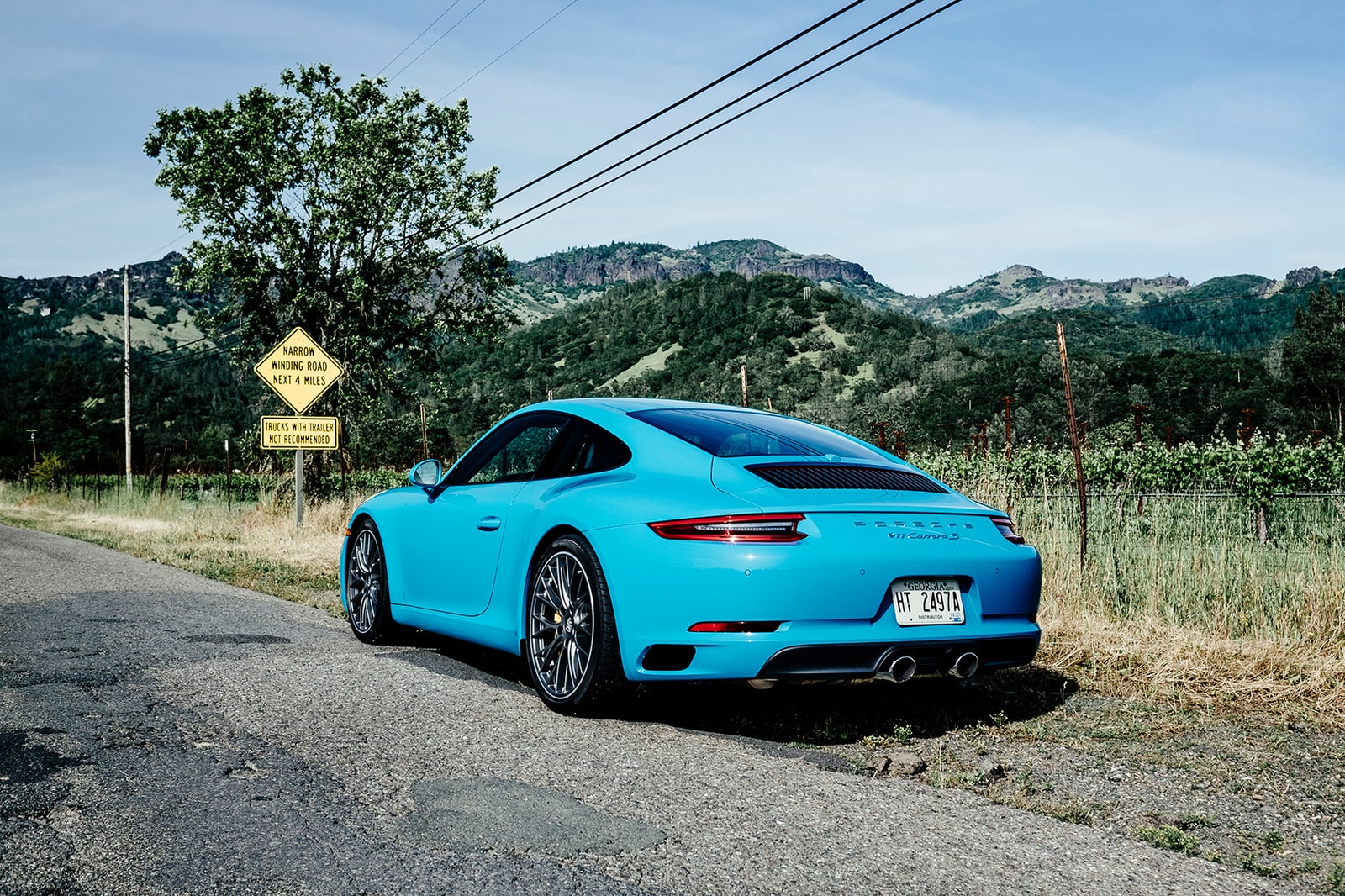 In its seventh generation — currently the Miami Blue one you see here — the mid-cycle refresh internally codenamed 991.2 (as opposed to just 991) is the Porsche 911's biggest evolution since switching from air-cooled to water-cooled back with the 993 to 996 models, respectively.
Look-wise, subtle changes to the exterior will immediately distinguish the 991.2s versus the 991 models. Air outlets on the lower rear valance add a more aggressive look and discharge the intercooler air out. Meanwhile, active air intakes at the front borrow technology from the 918 Spyder by closing while cruising and opening during aggressive driving.
If you've ever wanted to emulate the experience of a 911 GT3, the new Carrera S can now fulfill 90-percent of that feeling.
Turbos were always the top of the line 911, but the shift to all new 3.0-liter twin-turbo motors represents a new way forward. Finessed for years behind closed doors, all new 911 models — Carrera, Targa, 4S, and Cabriolet — will receive turbochargers from the factory now on. This is a massive change from most of the 911s we know, and it's going to dictate the future of Porsche's halo sports car.
But don't fret, the 911 driving experience of shoehorning a flat six in the rear of the car is still there. Porsche may have gained turbos, but with over 40 years of race and road car turbocharging experience, they haven't lost a step keeping their unique and desirable dynamics intact.
According to Dr. Bruno Kistner, Manager of Boxer Engine Mechanics, the last four years have seen the continuous and ferocious development of the new 3.0-liter turbo motors. "[The motors] have gone through over 10,000 hours of controlled laboratory testing and over three million miles of environmental testing," Dr. Kistner explains. The motors saw some of the harshest, most unforgiving environments on Earth; everything from subzero arctic tundra to 120-degree Death Valley testing in order to make sure they will live through not only racetrack punishment, but maintain daily drivability in a host of uncompromising, and sometimes unforeseen conditions with the goal of daily drivability.
Now equipped with 370 horsepower with the Carrera and 420 with the Carrera S, up 20 horsepower from previous models, the biggest improvement of the new 3.0-liters is in their torque. Producing maximum torque from 1,700 rpm to 5,000 rpm, this means the 911s are now dipping into 0-60 times of less than four seconds with their born-from-racing PDK transmissions. Every 911 still comes with a 7-speed manual transmission equipped standard, and they have been upgraded with new gears and an improved clutch.
1 of 3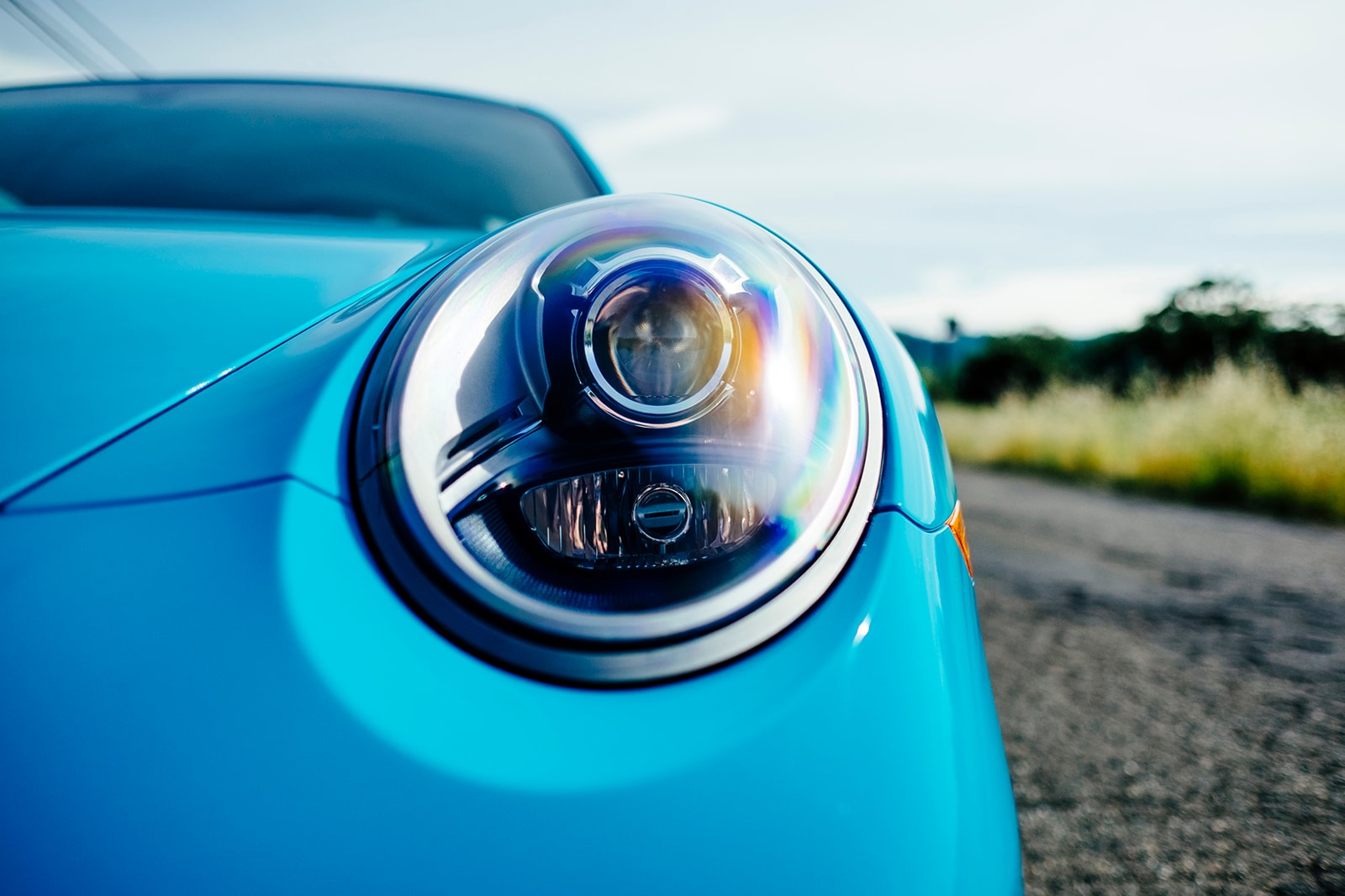 2 of 3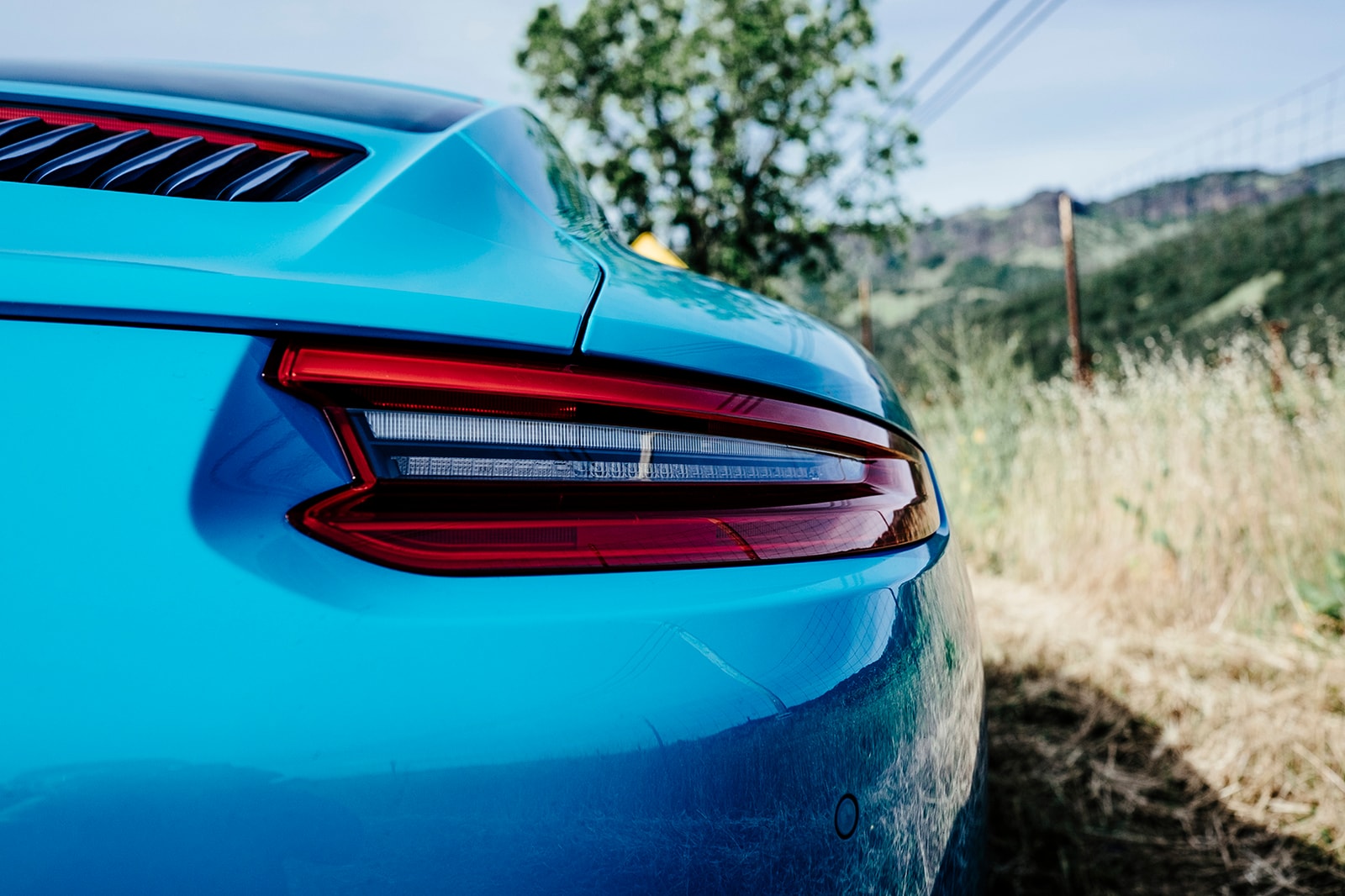 3 of 3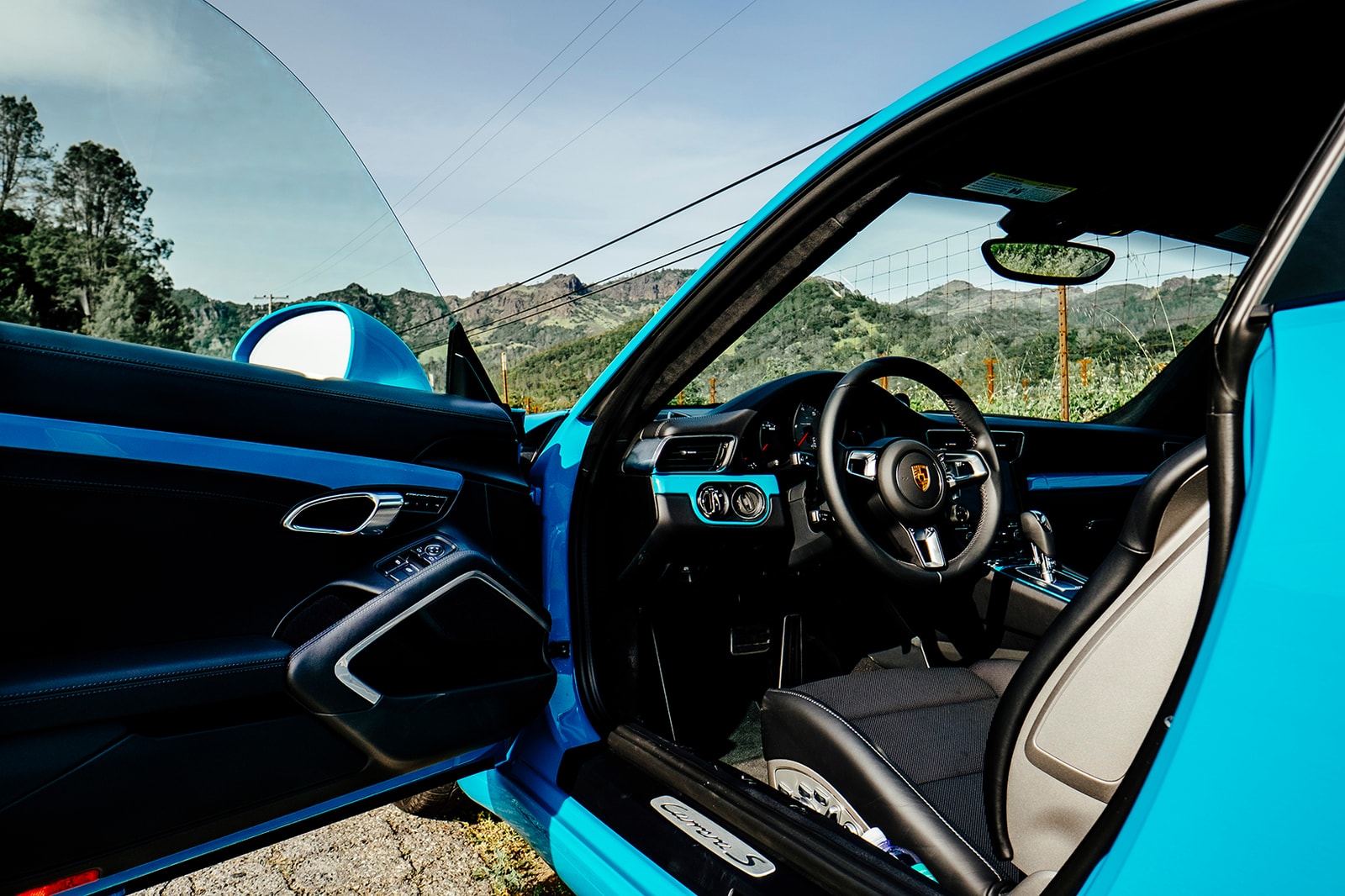 Essentially, 911s are now some of the fastest cars on the planet even in their most rudimentary form. It also means for the first time ever, the AWD models are now faster than their 2WD counterparts in acceleration.
Everything is now optimized to make these turbos shine at low rpm jaunts, but also sing at higher revs. In typical Porsche fashion, they engineered the motors to still take full advantage of a 7,500 rpm redline, even though max horsepower happens at 6,500 rpm. We praise them for allowing the engines to rev, something a lot of turbocharged motors have problems with. Things happen fast in these new turbo 911s, and without noticeable turbo lag, speeds gain mercilessly quick, and nowhere in the rev range is there a modicum of noticeable drop-off in engine power.
The unmistakable Porsche flat-six sound is alive and well, but muffled somewhat by the addition of the dual impellers. A Porsche Sound Symposer, which is standard on every car, ducts intake sound and vocalizes it further throughout the cabin. Sadly, some of that Porsche bark and bite is lost from previous generations.
For what it's worth, the base Carrera model seemed to offer more vocal prominence than its 'S' counterpart. A sport exhaust system, as equipped on our Carrera and Carrera S test models, added back some of that unmistakable P-car flat six sound.
Things happen fast in these new turbo 911s, and without noticeable turbo lag, speeds gain mercilessly quick.
Driving the new 991.2 Porsches still proves why they're one of the best sports car makers on the planet. The ability to use the engine's torque in any situation is new, exciting, and a wholly different experience, but the addition of PASM (Porsche Active Suspension Management) to all 911 Carrera models brings the car lower to the ground by 10mm and provides instant character changes with the push of a button.
The revised PASM system also brings active dampening to every model, which improves both comfort and sport settings, while bringing rear-wheel steering as an option to Carrera S models. A new aerokit also distinguishes the PASM-equipped cars with muscular bodywork bolted on. If you've ever wanted to emulate the experience of a 911 GT3, the new Carrera S can now fulfill 90-percent of that feeling.
1 of 3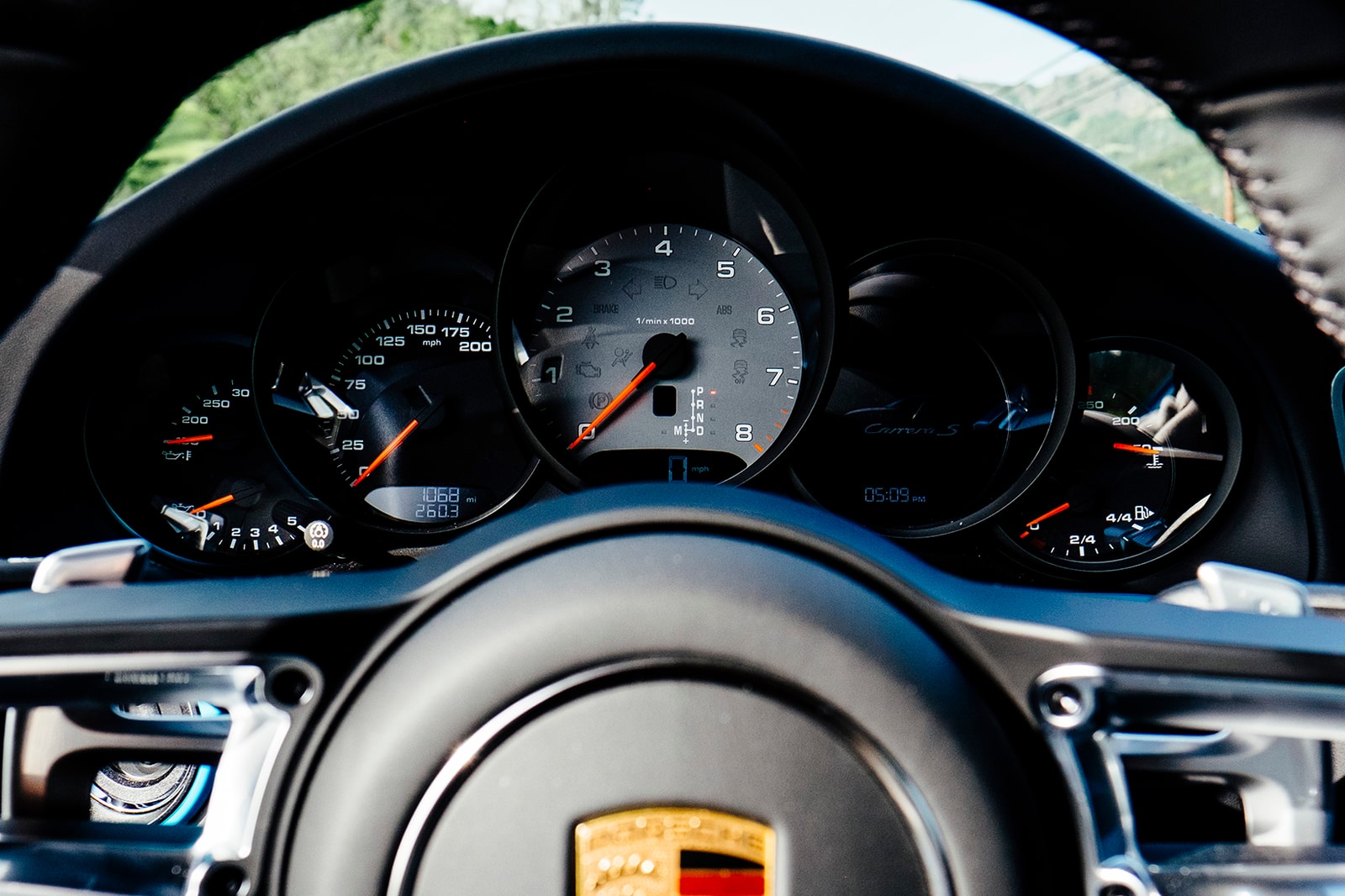 2 of 3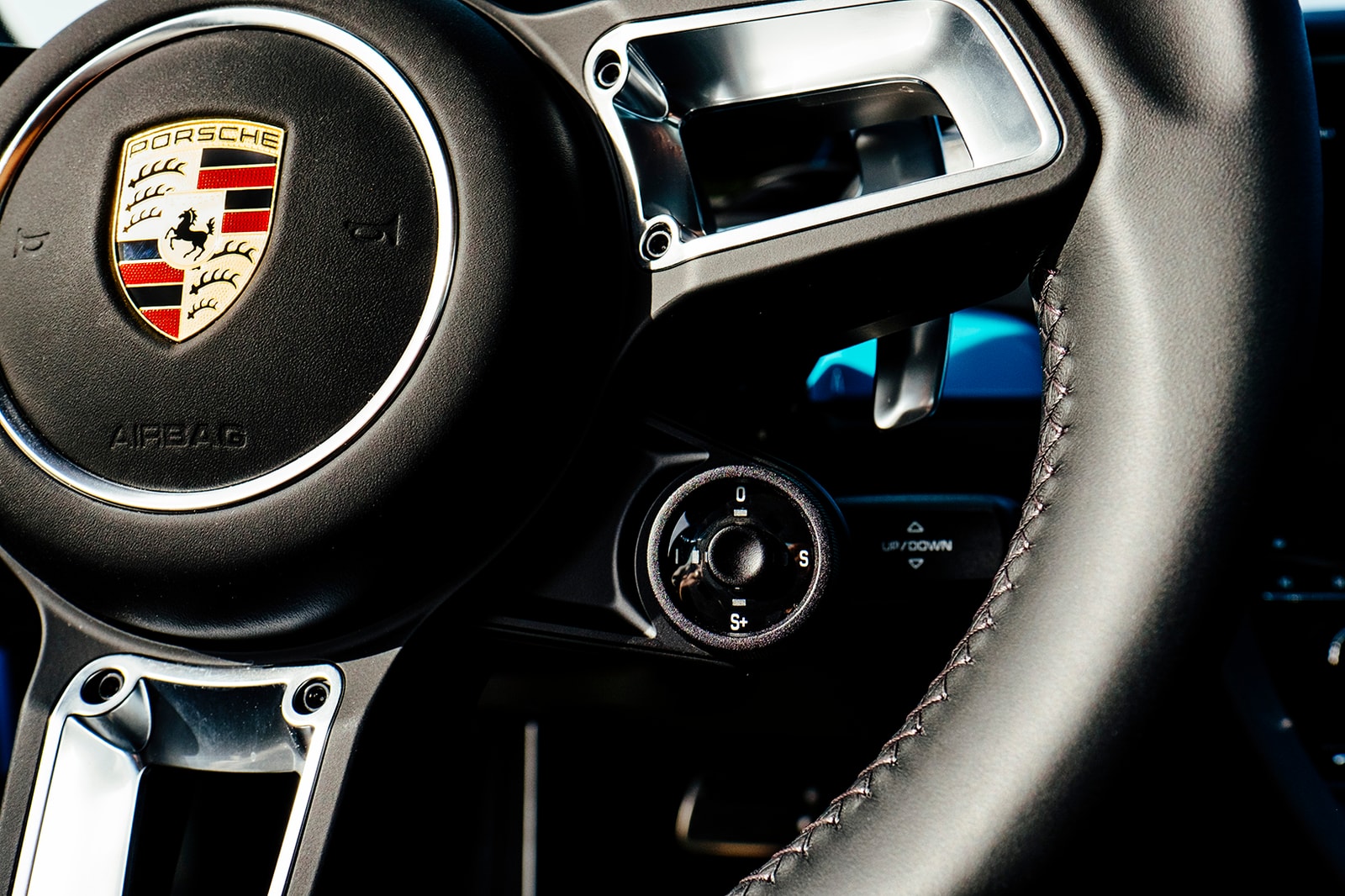 3 of 3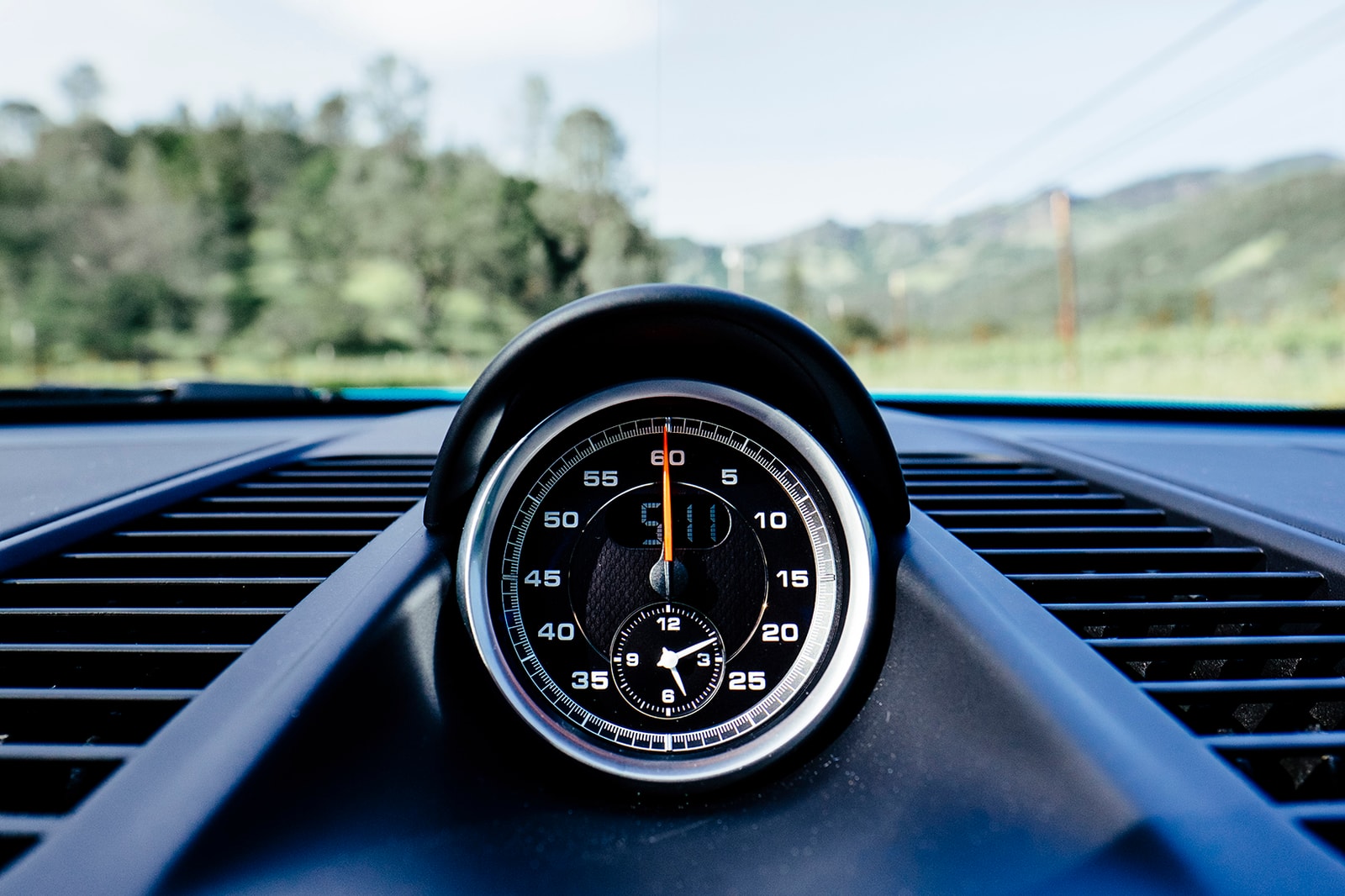 One of the new party tricks equipped on the Carrera S with the Sport Chrono Pack is the Sport Response button. New for 2017, upgraded Sport Chrono Packs get smaller diameter steering wheels (with optional GT Sport wheel) with a toggle for 'Normal,' 'Sport,' 'Sport Plus,' 'Individual,' and 'Sport Response' button. Each mode offers a tailored experience to the 911, but 'Sport Response' gives you 20 second of maximum performance with the push of the center button. Within milliseconds, the car goes from docile to dominant by allowing peak engine, throttle and suspension performance in whatever drive mode you're currently in. Attaching a Saturn V to a Cessna wouldn't be as much fun as this, and not nearly as easy to unleash its full potential.
Porsche managed to also keep the telepathic nature of their ergonomic interiors by keeping physical buttons and toggles in place, adding a new Porsche Communication Management interface (PCM) with a modern 7-inch glass screen instead of replacing wholly with a touchscreen. Much like your smartphone, the new PCM allows multi-touch operation while still maintaining the ability to use buttons to scroll through menus. It's this compromise with current trends, and primordial tactile feeling that allows it to perform functions fast and accurately. Google Earth mapping with real-time traffic updates, along with Apple CarPlay add additional features, make it friendlier for daily use.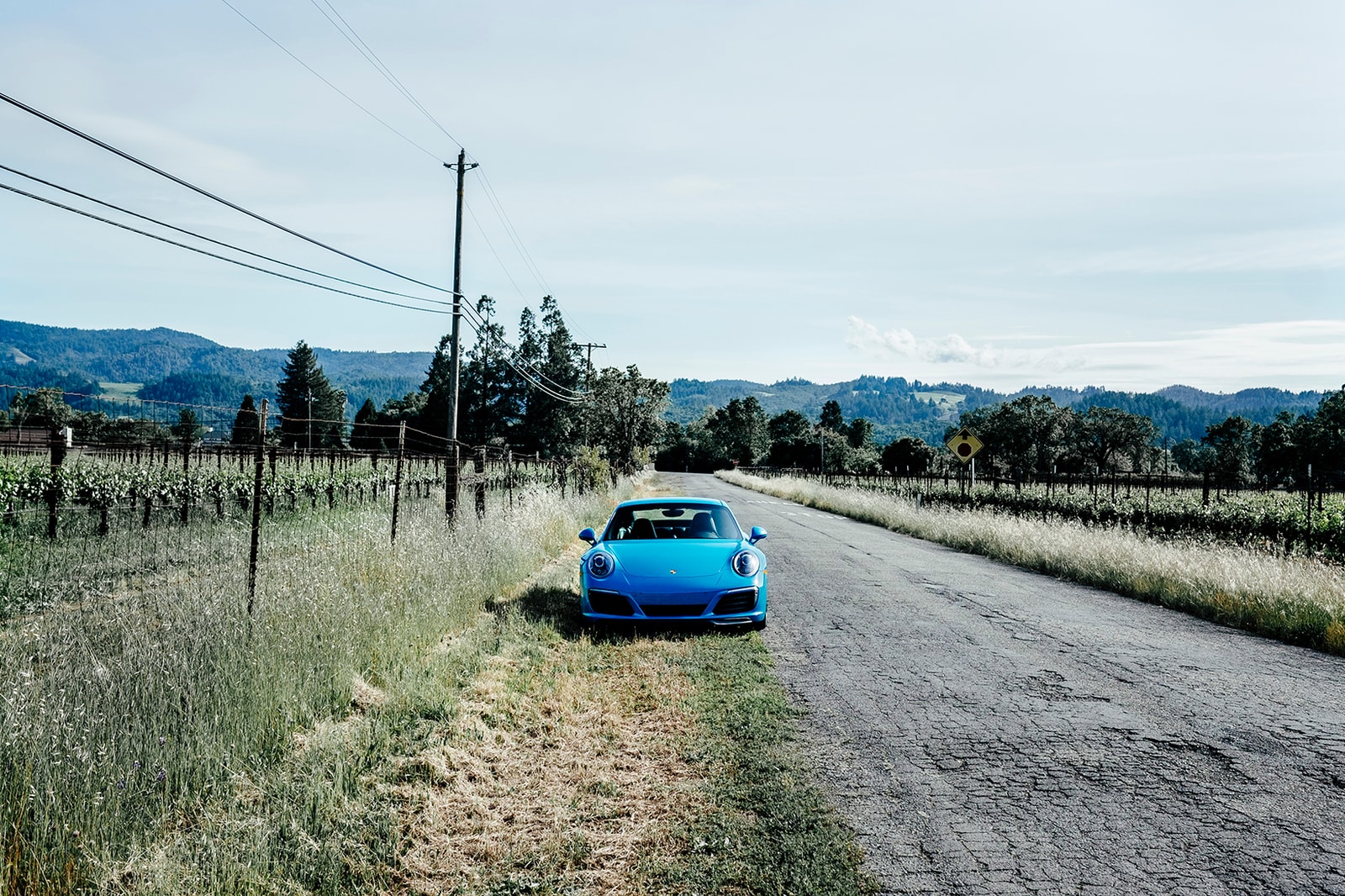 While 911s will probably never change drastically from their original design — always nodding back to the originals — the new 991.2s make a leap forward in engine performance with the necessary evil of adding turbochargers. Now is a great time to be an enthusiast: the performance envelope ranges from affordable to aspirational with turbocharging leading the way throughout the industry. With emissions, environmental concerns, and bureaucratic chokeholds dictating the future of the sports car, Porsche adapted in the best way they know how by making another truly great performance car.