Bar Roulette Will Route Your Uber to a Random Bar
And you won't know where you're going, until you're there.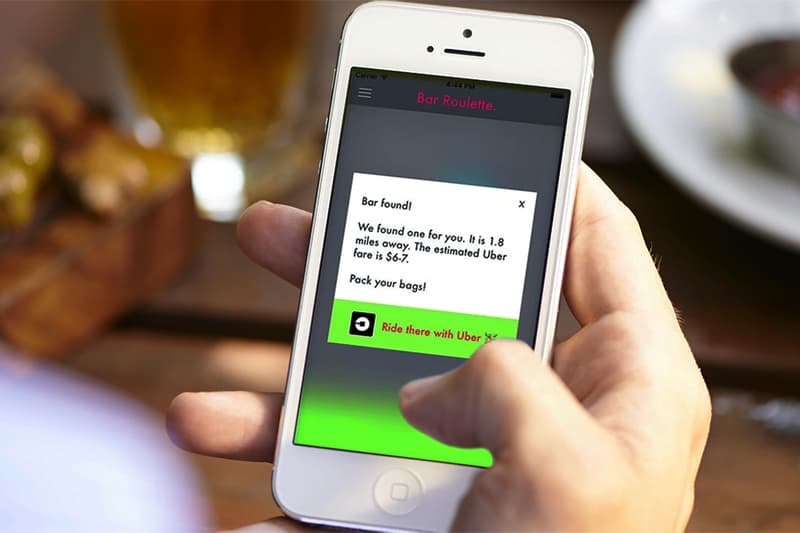 1 of 2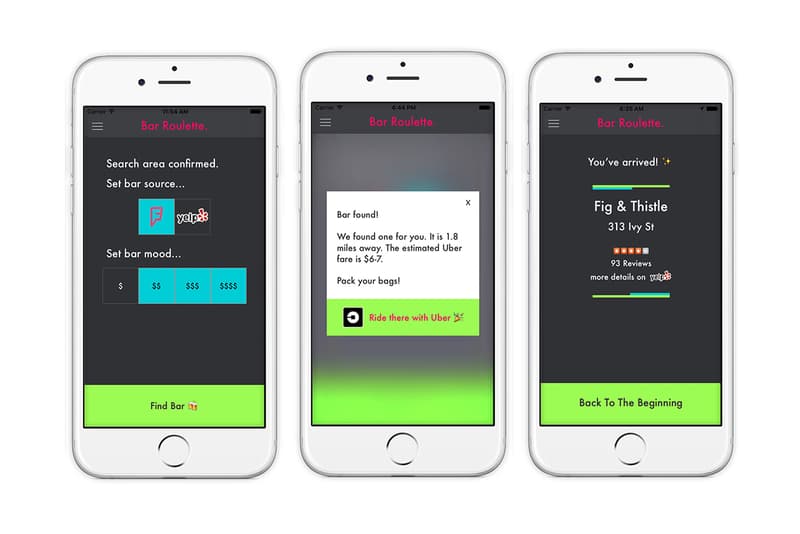 2 of 2
Tired of visiting the same spots every weekend? Or feel like exploring someplace new? Bar Roulette has you covered. The new and free app allows you to summon an Uber that will take you to a random bar in your city. It aggregates ratings from both Yelp and Foursquare so that it takes you somewhere reputable. The best part? You won't know where you're going until you get there.
The app is simple and urges interested users to explore new places and get out of their comfort zones. It allows you to filter options such as price and how far you want to go, but an in-app purchase of $2.99 USD will allow you to unlock functions such as the use of Foursquare with the bar-price filtering and a bar history section to document where you've been. According to the creator Tyler Swartz, "We have some good new features in the works, one of those is the option to exclude Foursquare bars you've already checked in at, to increase the chance that we'll take you somewhere you haven't been before."
Check out the app for iOS here and learn more on its website.