"Work" Ensures Rihanna Rules the Charts
"Work" is a huge hit.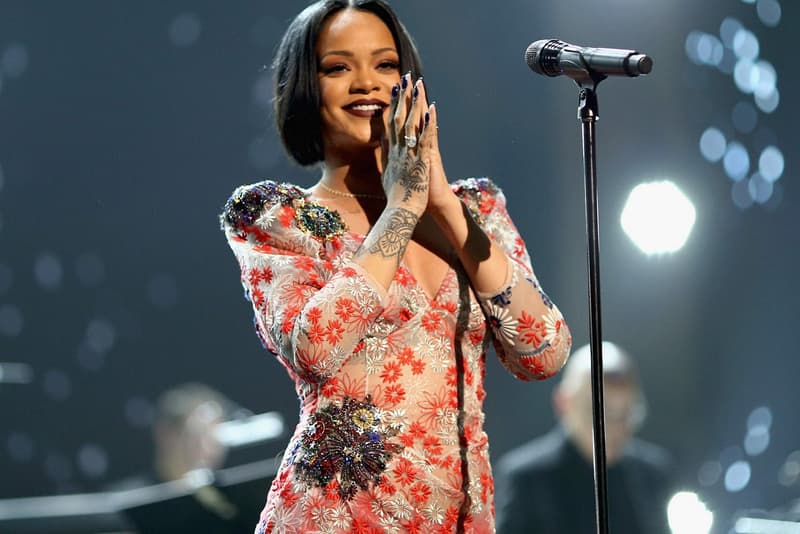 As we learned last week, Rihanna — alongside Adele — has been reigning supreme on the charts. Since her latest album Anti and its lead single "Work" arrived, the 28-year-old songstress has been running the game. From radio to award shows to clubs, her music is everywhere. This week, Rihanna just added another chapter to her weeks of dominance.
Largely thanks to its recent video and televised performances, Rihanna's Drake collaboration "Work" remains at the No. 1 spot on the Billboard Hot 100. In fact, the only applicable Billboard chart under "Overall Popularity" that doesn't count Rihanna its ruler is the Radio Songs ranking. Justin Bieber's "Love Yourself" takes the top spot on the Radio Songs chart, while Rihanna's "Work" lands at No. 5, five spots better than last week's No. 10 performance.
The current Digital Songs, Streaming Songs, Billboard Twitter Top Tracks, and On-Demand Songs all feature "Work" at number one. Both the Digital Songs and Billboard Twitter Top Tracks charts featured a jump concerning "Work," with Rihanna being propelled to No. 1 from the No. 2 (Digital Songs) and No. 3 (Twitter Top Tracks) spots last week. On the other two charts, Rihanna's "Work" has remained at No. 1 over the weeks.
Other major Billboard charts — such as the Billboard 200, Artist 100 and Top Album Sales rankings — remain firmly under Adele's spell. On the aforementioned trio of charts, Adele is at No. 1 thanks to her most recent studio album 25. Rihanna's Anti comes in at No. 2 this week on Top Album Sales, and RiRi herself is at the No. 3 spot on the Billboard 200, right behind Justin Bieber.
Just like in previous weeks, Rihanna's "Work" also sits at number one on Hot R&B/Hip-Hop Songs, R&B/Hip-Hop Digital Songs, R&B/Hip-Hop Steaming Songs, Hot R&B Songs and R&B Streaming songs charts. Anti also remains at No. 1 on the R&B albums chart. Coming into March, it looks like Rihanna and the movement guided by "Work" are going to be the center of conversation when it comes to the charts.