Nate Diaz Stuns Conor McGregor at UFC 196
The Irishman's weighty challenge ends in defeat.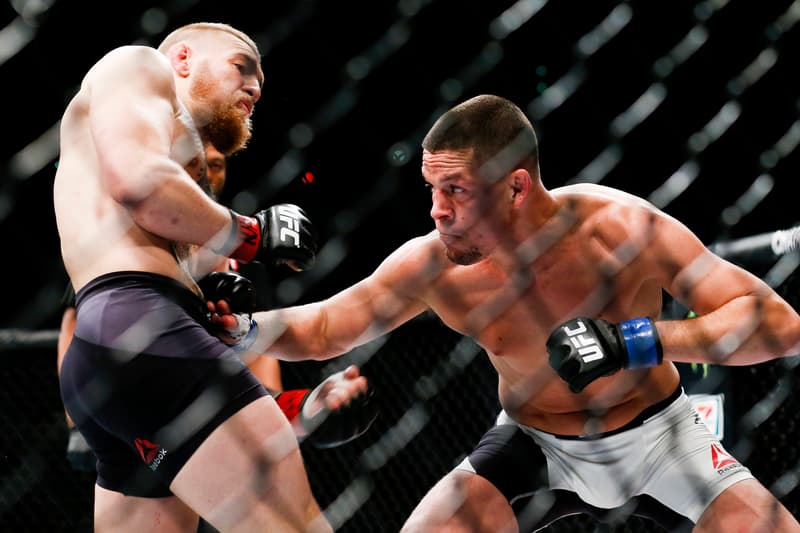 After entertaining bouts of trash talking and a press conference in which both fighters nearly came to blows, the score was finally settled at UFC 196, with Conor McGregor suffering a stunning defeat at the hands of Nate Diaz. The Irish featherweight champ — seemingly unstoppable at times in the UFC — was submitted in the second round at the MGM Grand by his stronger, heavier American opponent. After being caught by a Diaz straight left in the second round, McGregor eventually lost the fight on the ground, where he succumbed to a Diaz rear-naked choke. The defeat came shortly after Holly Holm's similarly unexpected loss at the hands of Miesha Tate.