Men's Style 101 With Mark McNairy
Fill-in-the-blanks, menswear edition.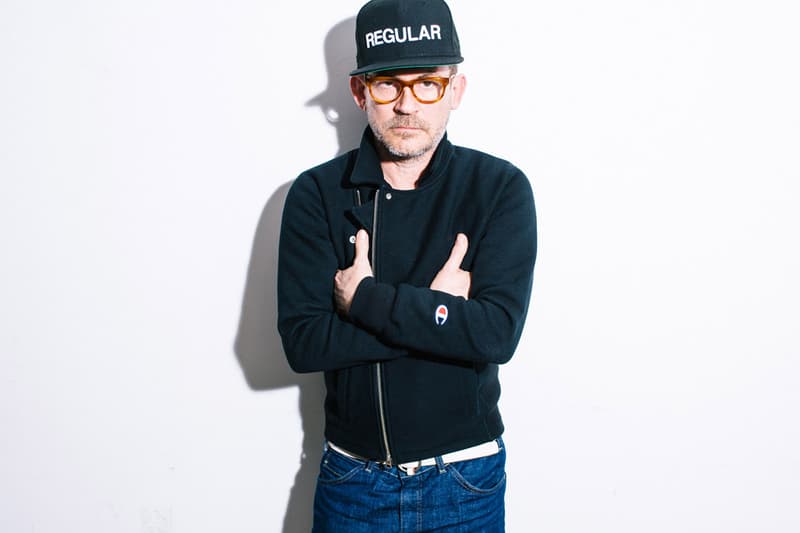 A comfortable childhood spent with The Andy Griffith Show, Hot Wheels and G.I. Joe toys spell out Mark McNairy's humble middlebrow upbringing in Greensboro, North Carolina. Since then the 54-year-old leading menswear designer has swept through an illustrious career spanning over 20 years, having collaborated with the likes of adidas, Woolrich, New Era, and Pharrell and BBC. Now the designer pays most of his attention to revered label Mark McNairy New Amsterdam, his own line that brings a fashion-forward approach to preppy menswear, and recently launched his first book titled F**k Ivy and Everything Else, which serves as a cheeky guide to men's style through the lens of McNairy. The Wall Street Journal had a lengthy fill-in-the-blanks session with McNairy to know a little bit more about the savvy menswear designer's tastes in men's style, grooming and fashion. View excerpts from the interview below and read the full piece here.
Nothing ruins a good shirt like: the wrong button. A button-down shirt should either have a white pearly button or a smoke pearly button.

My dream car is: my Maserati Quattroporte. It was like the businessman's sports car.

Every man should own: a pair of Levi's Vintage Clothing 501 jeans.

I always carry: my Alfred Dunhill front-pocket wallet. I'm picky: It has to be the right shape, the right leather, the right branding. It's hard to put it into words. It's like when you see a woman and [think]: "What is it about her?" It's the whole package.

Every man should know how to: tie a bow tie. I learned from George Graham [the noted importer of English menswear brands to the U.S.] that if you tie your bow tie a little crooked, cute girls will come up to you in the elevator and straighten it for you.

The most underrated part of a man's wardrobe is: underwear. This morning I was wearing a blue chambray shirt and I didn't really want to wear blue oxford-cloth boxers with it. If my underwear is wrong, I feel wrong.

Everyday I wear: a Tudor diving watch. I'm not into Rolexes because I don't feel like I've earned one yet. When I've achieved what I want to achieve, I'll buy one. Which means I'll never own one.

It drives me crazy when: guys think a button-down shirt is one that buttons down the front. "Button-down" refers to the collar.

My biggest menswear pet peeve is: people hemming their jeans, especially without a [traditional] chain-stitch hem. Buy them as close as possible to your length and roll them up. I'm just not big on the word "fit."

Men should focus more on: their shoelaces. When they're all twisted-up and dirty, it's a reflection of sloppiness.

I learned most everything about clothing construction by: examining vintage pieces and Polo clothing by Ralph Lauren.

My last clothing purchase was: a pair of cowboy boots in Mexico. I also bought a cool pair of $5 black work boots and new white Huaraches.

My current obsession is: reissued 1970s Chuck Taylors. I have a fear they'll stop making them. They look like the original ones I wore growing up—the shape, weight, and feel and those rubber laces.

A man should never wear: too much jewelry.

The man who wore suits the best was: Fred Astaire. If a suit fits you right, it's way more comfortable than a pair of jeans. It's both physical comfort and mental comfort. Fred Astaire dancing in a suit is it.

My most regrettable look was: the time I wore camo cargo pants with crazy royal blue and yellow saddle shoes. I was in Paris with my friend and we went to the Ritz and the doorman didn't "like my coordination" so he wasn't going to let me in. Looking back, he was correct. I wouldn't have let myself in, either.