maharishi Rings in the Chinese New Year With an Embroidered Tour Jacket
The London-based favorite pays homage to traditional Chinese mythology.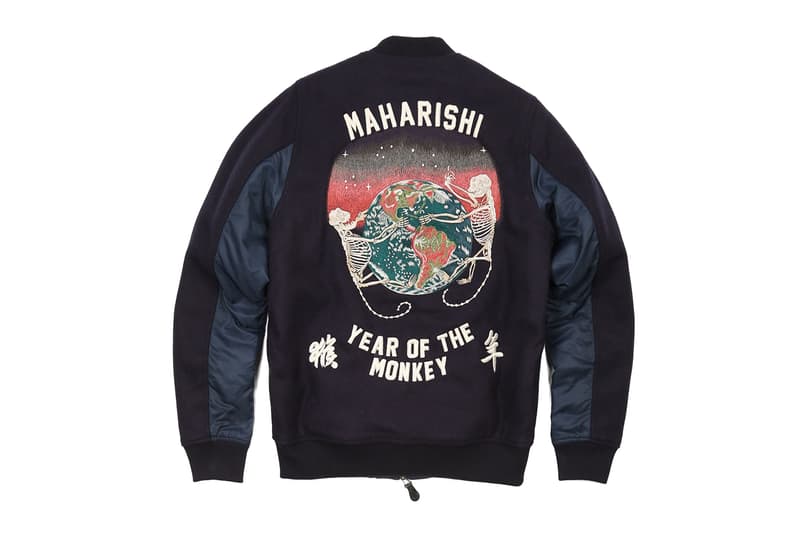 1 of 3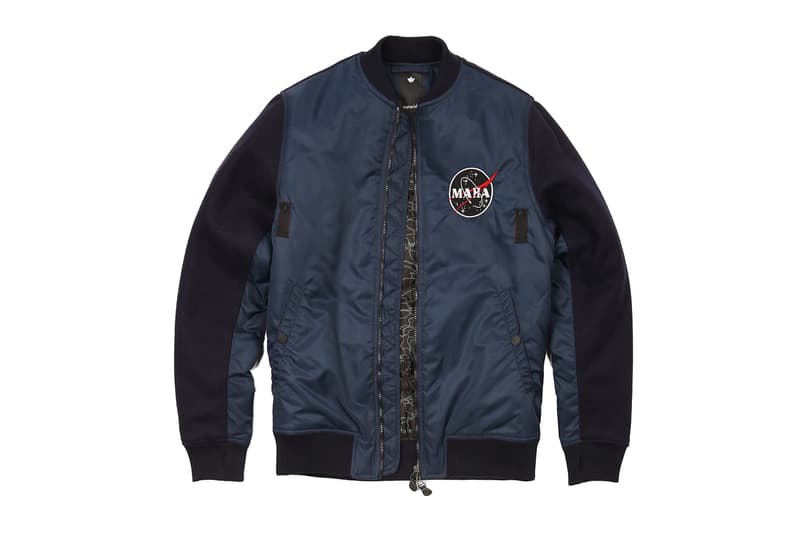 2 of 3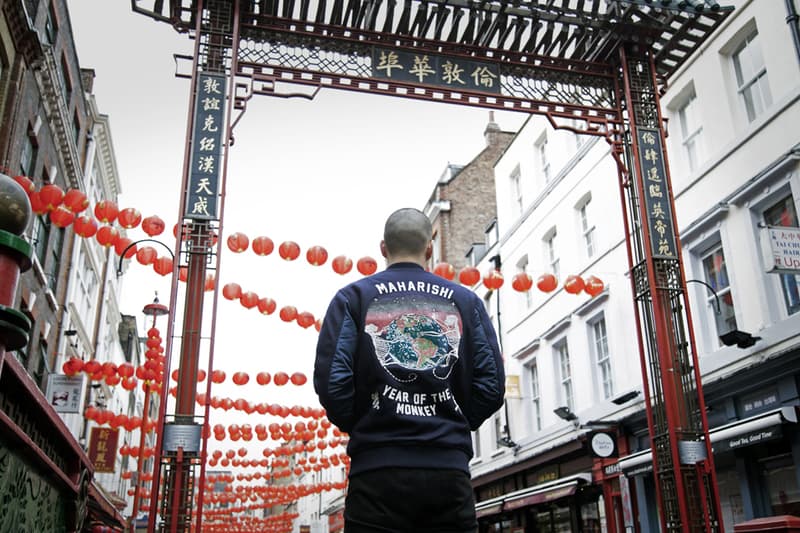 3 of 3
The Chinese New Year drops just keep on coming. The latest? A nod to traditional culture from London-based maharishi. Supplementing the label's Spring/Summer 2016 collection, this homage to the Year of the Monkey puts the British brand's own unique spin on the Monkey God, reimagining it as a rebellious skeleton and embroidering the graphic on a wool-backed nylon jacket that comes lined in DPM: MAH.SAT. Europe-printed silk — a pattern first employed throughout maharishi's Fall/Winter 2015 collection and one used here for the transition into the new year. Last but not least, a special NASA-inspired patch decorates the chest.
Available in black, navy and olive, the limited edition jacket can be found online now while supplies last.