Dak Prescott Talks Living in the Moment Versus Preparation, Pregame Rituals and Best of 2016
The sensational Dallas Cowboys quarterback sat down with HYPEBEAST for an exclusive interview.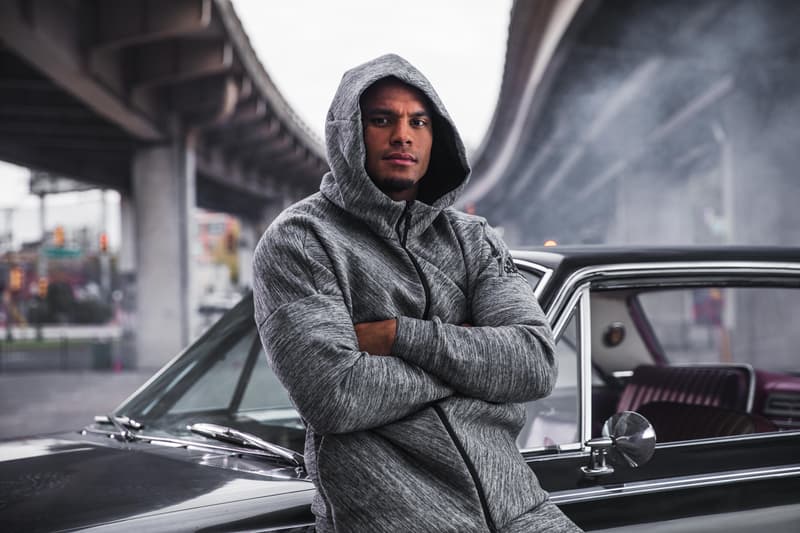 With his team sitting atop the division and conference at 12-2 following Sunday night's tight win against the Tampa Bay Buccaneers, Dak Prescott is having one of the best seasons ever for a rookie quarterback. The 23-year-old Dallas Cowboys sensation sits among the elite QBs in the league as he's currently ranked in the top five in completion percentage, yards per pass, rating and ESPN's total QBR, all of which fuels MVP talks around his name.
What makes his season even more impressive is that he's doing it all amid a "quarterback controversy" with the beloved veteran Tony Romo, and on one of the most scrutinized teams in all of sports. So how does it do it? How is he able to perform at such a high level, at such a young age, and on the grandest of stages, all with a proven veteran waiting for him to drop the ball, so to speak?
We caught up with Dak just after he and Champs Sports revealed their newest "We Know Game: The Moment" campaign with Desiigner to find out how he's able to live so in the moment, in addition to talking pregame rituals and some of his favorite moments from 2016.
It seems as if you were chosen for this Champs campaign because you're a "life in the moment" athlete, can you tell us what that means to you?
I like to take things one day, one moment at a time. I use everything that I've been through on and off the field to incorporate into my game, and just live in that moment — don't get too overwhelmed or too high or too low at any moment. I just kind of stay cool.
It was a privilege for them to pick me. Great shoot and great day. Desiigner was also a fun guy. It was all very exciting.
Are you a live in the moment kind of guy off the field?
Yeah, I like to have fun, but I like to stay within the moment. Whatever it is. Right now, I'm all yours, this is my moment, this interview is everything that's on my mind. When I leave here, it's whatever I do next. I put everything into what I'm doing at the moment and don't worry about the rest. I let things take care of themselves as they come, for the most part.
How did you develop this type of mentality?
It's definitely been something I've developed over the years. It's an accumulation of all the things that I've been through — they've allowed me not to take anything for granted, not to take life for granted, not to take time for granted. Nothing's ever given to you, you're not promised anything, so just have fun if that's what you're doing. If it's business, treat it like it's business, and just be thankful that you're allowed to do that or that you're given those opportunities or those moments, but for the most part, don't take things for granted.
You're an athlete that prides himself on his preparation, be it practicing, watching game film, exercising etc. How are you able to blend the two into your game, preparation and living in the moment?
Thats a good question. I know it's kind of living before the moment, but I put everything into preparing, getting ready for the moment. Monday through Wednesday, or just today on Friday, we go over one specific part of the game plan, living in that game plan. For example, I'll live in the redzone, learning and incorporating everything that I can into mastering my redzone game, so when the game comes and I'm in that moment of the game I don't have to think back to Monday, Tuesday, Wednesday or whatever day, I can just play and react. I don't have to think about it beforehand, I don't have to think about what may happen, what the results could be. It's just taking it for how it is, then reacting and playing as myself.
Is there anyone that shares a similar mentality at the same level as yourself?
There's a few guys on our team, and Whitten is definitely one of them. He takes everything so seriously, he's detailed oriented and focused on everything he does. But when we're having fun, we're having fun. We're able to separate the two, the business versus pleasure aspect of it all. There's a lot of guys on our team that share that same mentality. It has allowed us to have the successes we've had, while having fun doing so.
It seems as if no team is having more fun playing this year than the Cowboys.
I agree, and it's because of the work we all put in every single day, and how focused we are to detail. So when it comes to game day, everyone is pulling for everyone, everyone wants the guy next to them to make a play. No one is selfish, no one wants all the hype or credit. We just want to win as a team and we're having fun doing so, cheering each other on.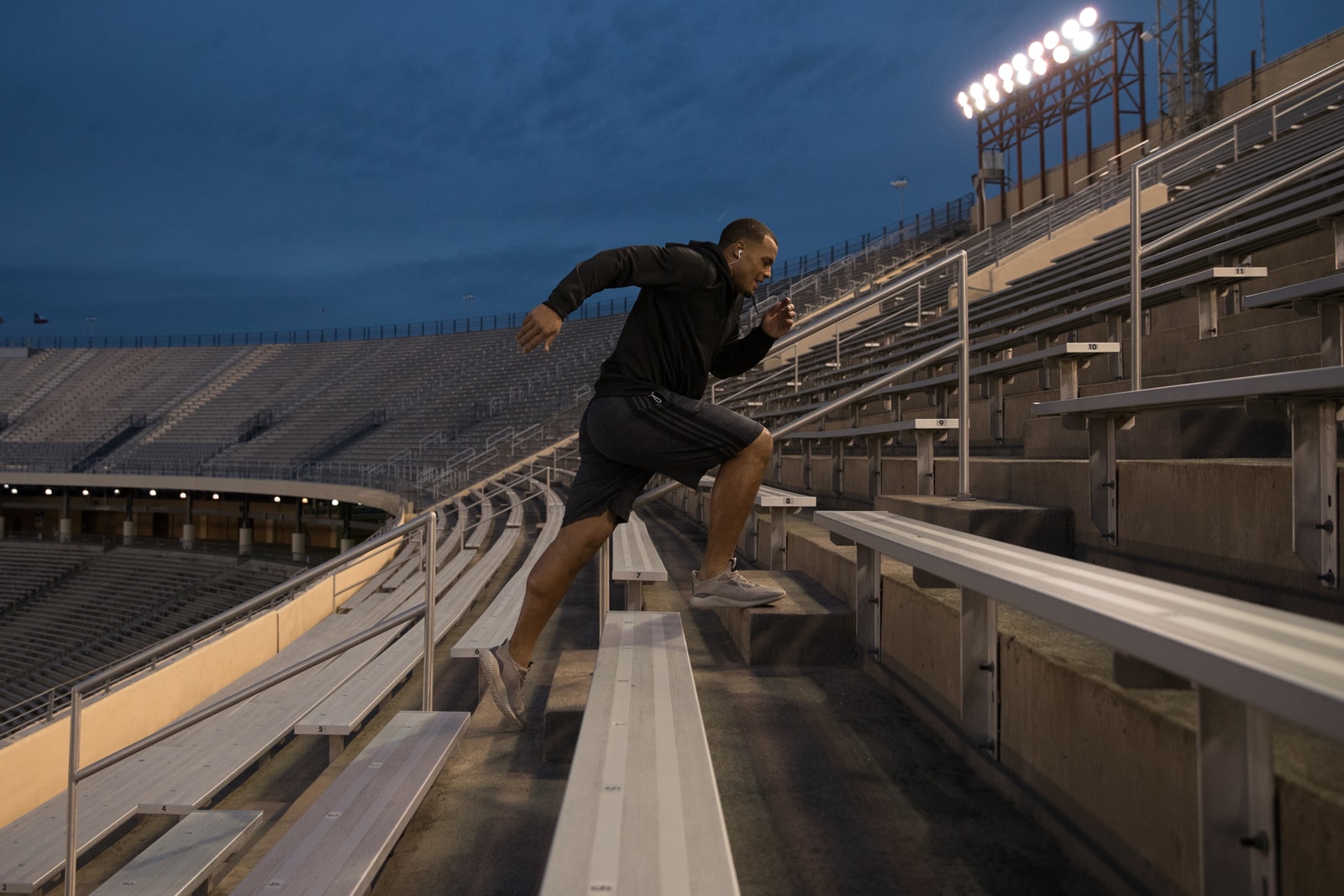 Living in the moment can also mean you're fully aware of all your senses, similar to meditation. What is your form of meditation?
I would say playing video games; they allow me to get away from everything. As crazy as it sounds, when I play video games, I feel like I'm actually in the game. If it's a baseball game, I feel like I'm a pitcher throwing the pitch, and that's where I allow my mind to take me, to get away from football, to get away from the media, to get away from everything that I normally do. So it allows me to be free, kind of clear my mind, so I'm always fresh when I go back to whatever I'm doing.
What are you currently playing?
Call of Duty, MLB the Show, NBA 2K. It really just depends on what mood I'm in. But it's recently been Call of Duty more than anything else.
Not Madden?
I play Madden with my brothers and friends, I never usually play alone like those other games.
Can you walk us through your pregame ritual, or how you get ready and in the zone, so to speak?
I always have to take a shower before I head back to the stadium. Get freshened up I guess you can say. Then once I'm at the stadium, as soon as I get in the locker room I get my warm up gear on and stretch immediately, every part of my body. I do a lot of band workouts, almost a full upper body workout with bands before the game. I have to do that, tighten my muscles up to get the blood flowing. The whole time I'm doing this, I have music on. A couple of hours before the game I'm listening to rap music, stuff like Desiigner, Kanye, Drake, and Kevin Gates. Then I go warm up, throwing to Beasley — we always throw together. But when I come back into the locker room, it's more soft music in my headphones.
What kind of soft music?
A little bit of everything: Sam Smith, Train, Adele, Matchbox 20, a bit of a variety. I get pumped up hours before, but as I get ready for the game, I like to stay leveled, not too high or too low, so the change of music allows me to chill and reenact plays in my head. The calmer beats allow me to think better and lock in.
Best album/song of the year?
Ah man, there's so many good ones, it's hard to pick one. The last Drake album and "Black Beatles" by Rae Sremmurd.
Favorite non-football sports moment of the year?
The Cavs coming back and doing what they did — winning the championship after being down 3-1. I'm a huge LeBron fan, especially because he gets doubted all the time. For him to come back to Cleveland, get beat that year, then go down 3-1, everyone was counting him out. But he just flipped the switch. It's amazing to me. I'm all about the motivation factor of the mind, and he definitely flipped the switch, and went and got it done.
Sneaker of the year?
The Ultra BOOST. No doubt.
Favorite movie or tv show from 2016?
First 48, it's not just 2016, but it's the only show I honestly watch.