Manny Pacquiao Refuses to Rule out Mayweather Rematch After Defeat of Jessie Vargas
Earning himself the WBO welterweight title.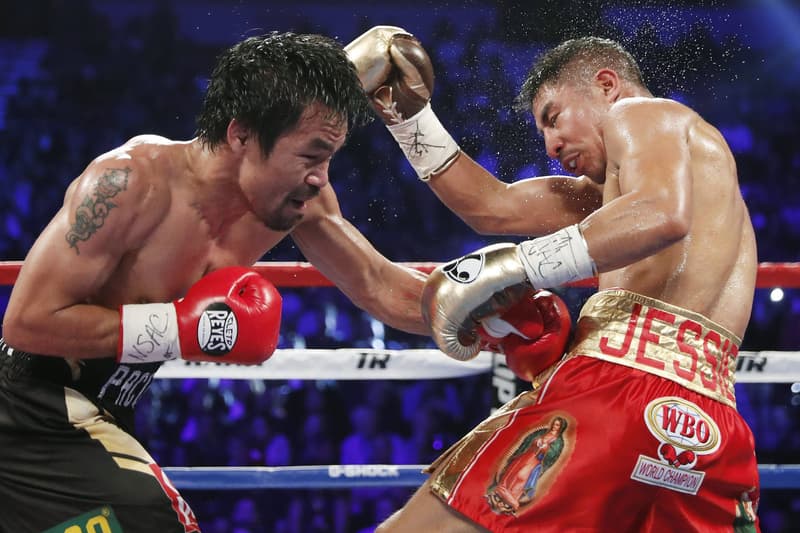 Less than seven months ago after beating Timothy Bradley in what was supposed to be the final fight of his boxing career, Manny Pacquiao has defeated Jessie Vargas on Saturday night in Las Vegas to earn himself the WBO Welterweight Title. To add to the high, Pacquiao's win was done with a familiar face watching as Floyd Mayweather sat ringside during the fight. The Filipino boxing king/Senator of the Philippines even waved to Mayweather before the fight got started. Pacquiao fought a near-perfect bout against Jessie Vargas on all three scorecards, 118-109, 118-109 and 114-113. Following the fight, Mayweather reportedly said, "Not bad," when he was asked for his immediate reaction to Pacquiao's performance, leading people to believe that a future Mayweather/Pacquiao Part. II could be a possibility. It seems that Pacquiao's boxing career isn't actually over, stay tuned to see who he will fight next.