Chicago Cubs Win the 2016 World Series in Game 7
History has been re-written.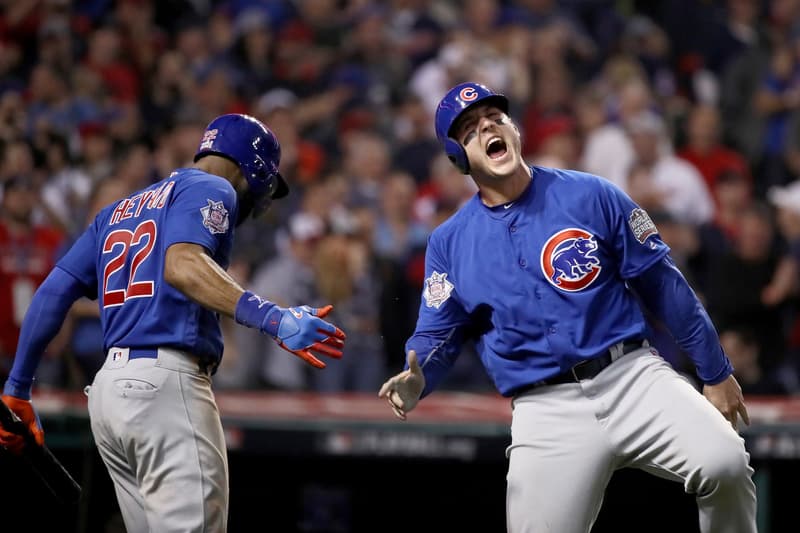 Tonight marked the 38th Game 7 in World Series history, taking place in Cleveland, Ohio's Progressive Field. With both teams trying to end a World Series Championship Win drought — 108 years for the Chicago Cubs and 68 years for the Cleveland Indians — both cities and the fans have been waiting a very long time for a chance to rewrite history. The Cleveland Indians lead the series 3-1 just after Game 4, which looked like they would seal the deal heading into Game 5. Coming back from behind, the Cubs won both Game 5 & 6 forcing the series to head into a winner-take-all, last chance Game 7 affair.
The first inning started off strong for the Cubs with Dexter Fowler hitting a solo home run, while the Indians didn't find their grounding until the third inning, thanks to a leadoff double, a well-placed bunt, and a run-scoring single. The fourth inning saw the Cubs take the lead once again with 2, while the fifth inning saw both teams score 2 a piece. The Cubs went on to take another point in the sixth, heading into the eighth inning with a 6-3 lead over the Indians. Thanks to Cleveland's Rajai Davis shutting down the Cubs with a two-run home run, the Indians turned it around forcing a tie going into the ninth inning. With a scoreless ninth, Game 7 was forced into extra innings as well as a delay due to rain. Thanks to Chicago's Ben Zobrist hitting an R.B.I. double in the top of the 10th, the Cubs secured their win over the Cleveland Indians with a final score of 8-7.