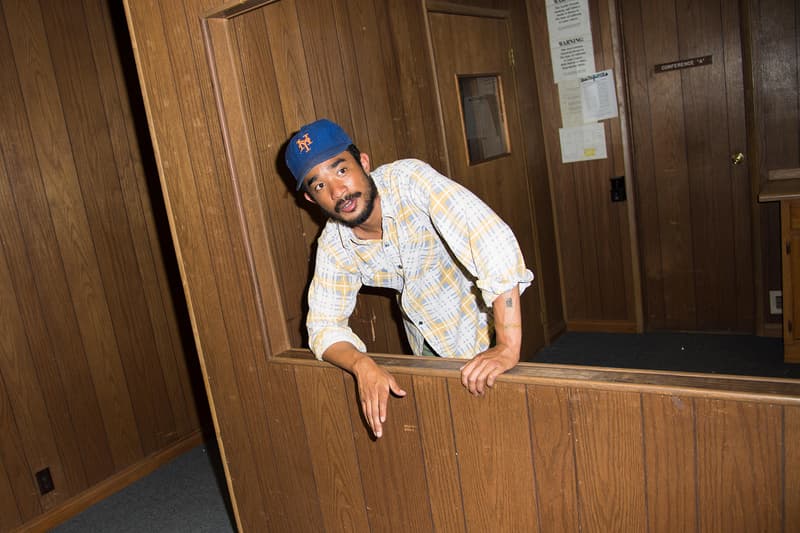 Lucien Smith Speaks About His Move Into Fashion and Film
"Output for me is irrelevant. I make what I want until I'm not having fun anymore."
---
Lucien Smith made waves for his abstract Rain Paintings and his installation Macabre Suite in the Bronx, but the artist who has been a staple of NYC's art scene is now vehemently going against the East Coast. Having moved out to Los Angeles two years ago, Smith — who made Forbes's 30 Under 30 two years in a row — is now trying his hand on photography and fashion. He's taken up the role of Creative Director at his mom's womenswear label Vivien Ramsey and he's already produced a short film and a lookbook. Check out an interview with Smith and Amuse i-D on his new roles.
How often do you paint these days?
Never. Only when I'm in LA, which is never really. But I'm going back in a week or two. I made one painting this year that I'm really excited about. It's the first of its kind.


What motivated you to paint that one painting? Do you feel comfortable that your painterly output has been downsized but your writing and fashion work has increased?
I'm still very much interested in painting, I just needed to slow down and cultivate my thoughts and understand what I wanted from painting. Output for me is irrelevant I make what I want until I'm not having fun anymore. I've definitely been trying to apply myself to other creative outlets besides painting. For me painting only scratches one itch.


How did you start working at Vivien Ramsay?
I wanted to shoot more. I needed a reason to be doing it, nobody wanted to hire me. So I created my own excuse to shoot and in return it also helped my mother out a lot. She started it several years ago after she retired from Levi's and moved back to the Philippines where the company is now based. Last year I started noticing my interests in fashion and fashion photography and saw a potential in collaborating with her.