Junya Watanabe's Never-Ending Quest to Reinvent Clothing
The designer speaks to Alexander Fury in a rare interview.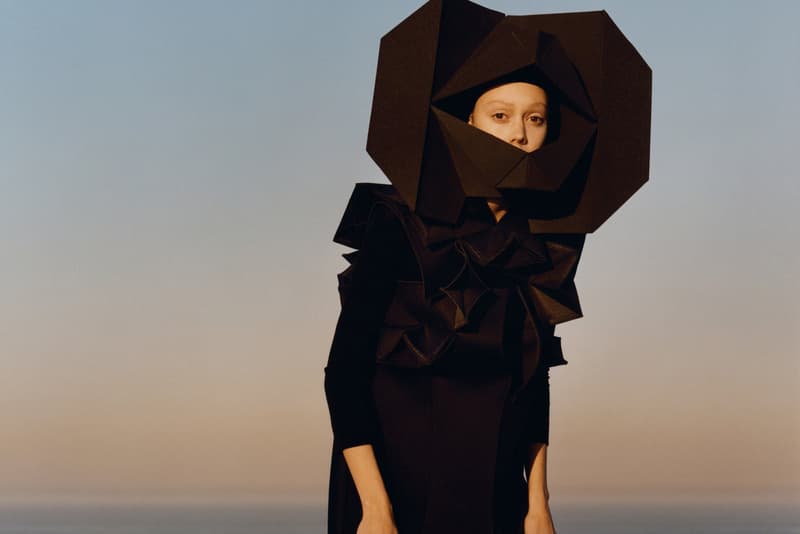 Junya Watanabe is a notoriously press shy designer, but the Japanese creator opens up to The New York Times' Alexander Fury about his work and legacy. Starting off as a pattern cutter to Rei Kawakubo's COMME des GARÇONS, Watanabe moved on to start his own eponymous label in 1992, before presenting his first collection in Paris the year after. Since then, the designer has been a name in fashion, known for his unending quest in reworking garments and reinventing silhouettes. Head over to The New York Times to read the full interview, and check out an excerpt below.
Watanabe is 55; his company is 24. The day we met, he wore a black Lacoste polo shirt, shorts and horn­-rimmed glasses that gave a decided intellectual slant to his appearance. "Intellectual" is an adjective often used to describe Watanabe's clothes, usually by journalists. What they mean is that his clothes are complex, complicated to make, sometimes complicated to wear, intriguing and experimental. He often uses one fabric for a collection, his approach almost scientific in the dissection and cataloging of the material's various forms. His fall collection explored geometric structures rendered in polyurethane bonded with nylon tricot, a material more commonly used for industrial purposes, like car interiors. The folded, pinched and corrugated fabric spiraled around the models' bodies, abstracting them, an exercise in shape and construction that just happened to become clothing.

Some of it was mad, in the sense of the highly abstract: A dull red geodesic cape peppered with holes like Gruyère cheese could only be dubbed a "garment" because it was fabric that, in that moment, sat on a body. It bore no fastenings, no extraneous details like sleeves or a collar. The mathematical precision of its structure held the same fascination as a complex equation chalked on a board: the observation of another's processes, all that sculpted, folded fabric, that painstaking technique. Oddly enough, Watanabe counts Pierre Cardin as an early influence, but there's a similarity in their uncompromising shapes and obsession with geometric forms. There's something of Issey Miyake, too: Leafing through a magazine and coming across his work made Watanabe follow fashion in the first place. "I was drawn to the fact that designers before Miyake, like Dior and big names, would create clothes that were form­fitting," he says. "Issey totally changed the idea, completely different, and that impact was profound on me. Of making me want to create something, the idea of clothing much different from previous designers."

Another epithet frequently used when referring to Watanabe's designs is "Japanese." "Oftentimes, interviewers or people in the fashion world like to refer to garments I make as Japanese or having a Japanese style or taste," Watanabe says. "I want to ask you, why is that? To categorize, or do they really, truly feel a connection?" Watanabe likes to ask questions more than answer them. Curiosity is part of what makes him a great designer. The idea of "Japanese" alludes, perhaps, to "otherness," to an enduring occidental fascination with the obliqueness of the Far East, of words that look like pictures and ancient ceremonies with complex rules. There is an otherness to Watanabe's clothes, a removal from the norm.