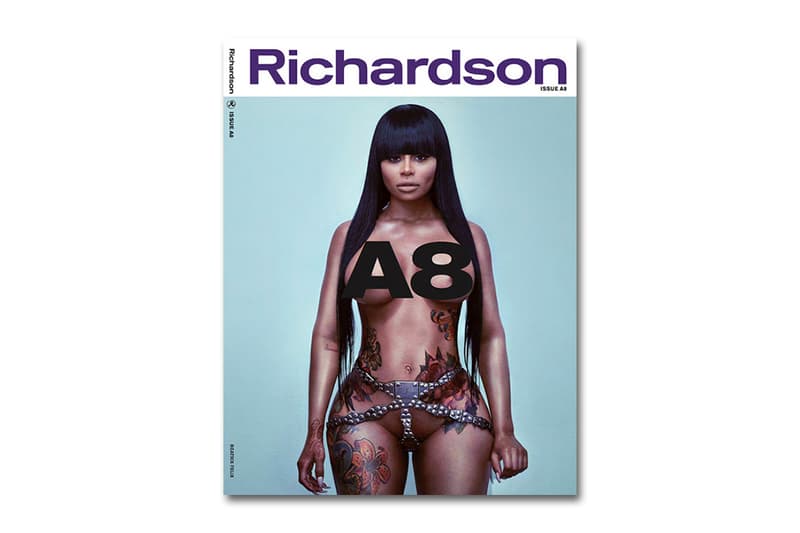 'Richardson' Magazine Issue A8
Blac Chyna covers the "America" issue.
---
Richardson magazine is back with issue A8. Dubbed the "America" issue, the latest edition of the publication sees Blac Chyna on the cover — shot by renowned photographer Steven Kelin — and features additional work by the likes of William Pope L, Mark Flood, Kara Walker, Nick Waplington, Gaetano Liberatore, Gene Bilbrew, Will Boone, William Crawford, Jeanette Hayes, Glen Ligon and Juliana Huxtable. Issue A8 of Richardson is due out September 17 and can be pre-ordered online now for $37 USD while two different supplementary editions of the mag — featuring a fold out poster or both the poster and the additional The American Sex Scene — will run you $42 and $52 USD, respectively.