ThinkGeek Nite Ops Can Cooler
Koozies are so 2014.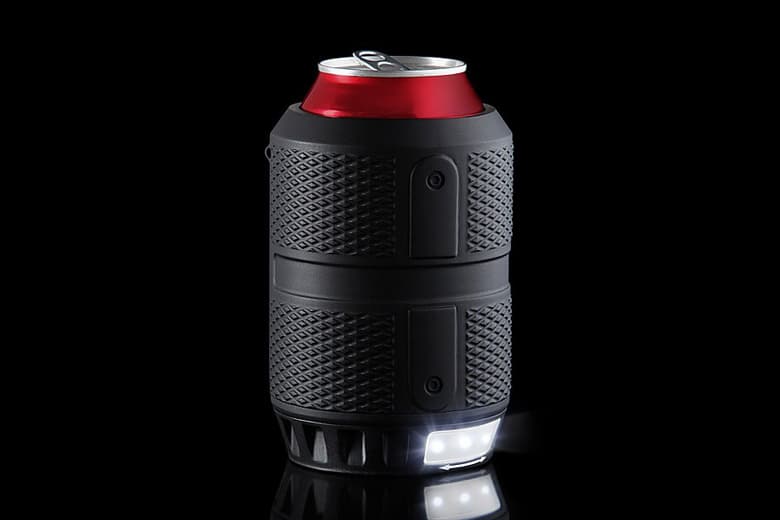 If you did it right, thinking about this past weekend may trigger warm memories of cold cans on a table. Outside of your choice of tab trickery though, it's hard to distinguish your own beverage from someone else's. ThinkGeek rectifies this situation with utility to spare, here dropping the Nite Ops Can Cooler. Crafted from one piece of ABS Rubber, the piece comes equipped with a brilliant LED light that activates when twisted on the bottom. Priced at only $10 USD, ThinkGeek might be onto something in terms of combating wayward libations.