Luka Sabbat Talks Working With Kanye West, Virgil Abloh, and Swapping New York for Paris and London
A chat with fashion's best connected teenager.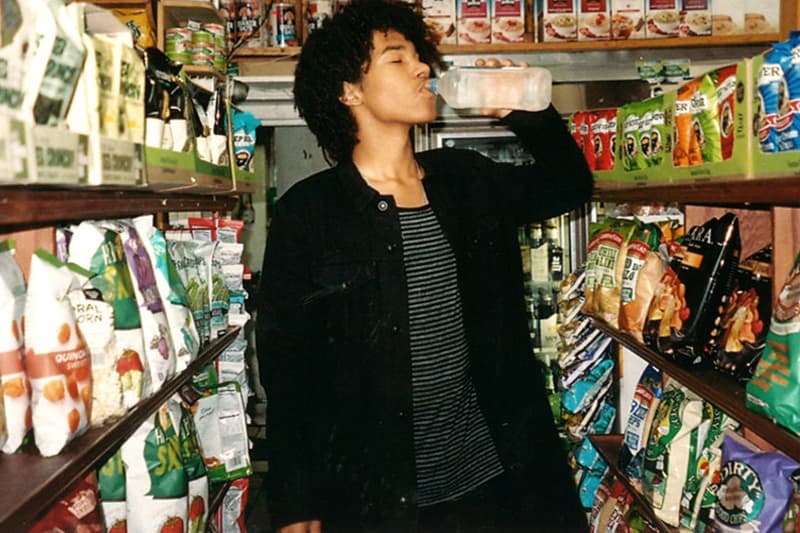 Seventeen-year-old male model Luka Sabbat sat down with Complex this week to chat about a blistering start to his young career. Discussing how he got into modelling 'by accident' at age 15, splitting his time between Paris, London and New York, working with Kanye West and Virgil Abloh, and how often he gets compared to Jaden Smith, the Instagram sensation gives a candid and illuminating perspective on a burgeoning youth movement within fashion.
What do you think of Kanye as a designer?
Kanye's good at what he's doing and he's surrounded by some really creative people. He incorporates his own style with sportswear and design. The thing is—what you saw at the show, there's way more than that. I already saw season two. There's so much more clothes. There's way more shoes, by the way, than the two that dropped. And there's not much adidas branding on most of it, it's just a Kanye brand which I think is dope.

You mentioned Virgil Abloh, who you've worked with on his OFF-WHITE line, what's your relationship like?
Every time he's in New York I see him. Virgil is one of my best friends. The other day he was supposed to be in the studio doing press shit all day, but he took time out to come get lunch with me. He's always putting me on—he gets me jobs, he gets me work aside from my agency. He helps me out and does shit. He puts me on to art—he made me read the Yeezus set design book. I went through it, all the options, the process behind it was amazing. He put me on to so much.

What about your friendship with the SoHo crew of kids like Asspizza and Mike the Ruler, how'd you all meet?
[Mike] is one of my best friends. When it comes to fashion he knows everything; you literally cannot school him. He knows what year anything ever was made. He can spot something fake from a mile away. He went through his high-end phase when he was obsessed with Helmut Lang, Rick Owens, Margiela and shit. He went through his Supreme phase when all he wore was Supreme and Fucking Awesome. He went through so many phases and steps and now he knows so much, he has such a wide spectrum.

He knows everything about streetwear, everything about fashion, everything about the artistic point of view, the music background—he's like a living encyclopedia. He knows how that all plays into one thing. I met him hanging around SoHo and going to VFiles and stuff like that. Asspizza I spotted a few years ago on Instagram, he had like 32 followers. And I just was like " I love you." Then I put him up on Twitter and Ian [Connor] really liked him. He became one of my best friends.
Head to Complex to read more.