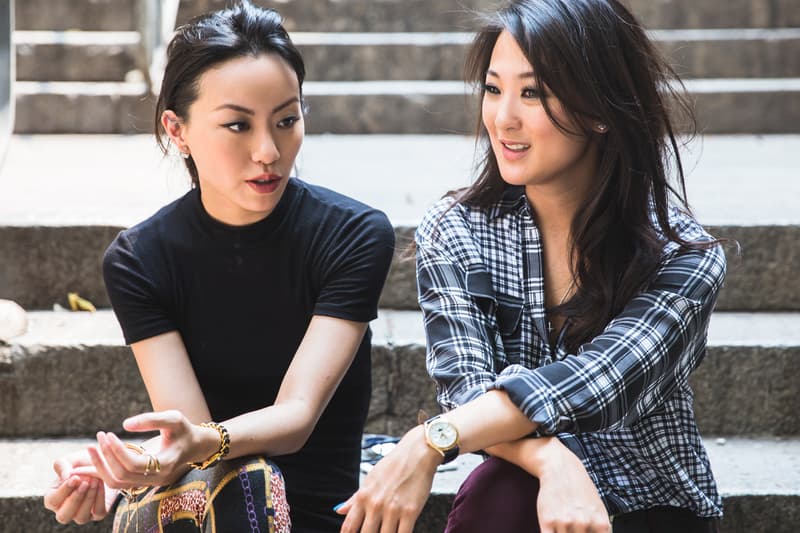 INDICUBE's Creative Director Ruth Chao Shares Her Design Perspective
The creative director behind Hong Kong's fledging creative agency provides insight on designs and the always bustling Hong Kong.
---
With 7.24 million people and 303 skyscrapers within 1,104 km², we should already know that Hong Kong has developed an ingenious knack to creatively make more with less. However, despite the scenic backdrops and awe-inspiring architectural structures that loom over the city, Hong Kong from the outside might seem to lack its own native creative direction. Should it be of surprise though when it was once a British colony for 100 years? The vibrant hub is a nest that attracts the best from all corners of the globe and that's what makes it what it is — a rich melting pot that looks to provide a "wow" factor for everyone. In spite of how comfortable Hong Kong is in blending traditional values with a modern take, it is yearning for some home-grown creative talent that reaches a wider recognition. One establishment that aims to achieve this is INDICUBE – a creative agency that specializes in thinking outside the box.
Here, we talk to Co-Founder and Creative Director, Ruth Chao, on her thoughts about Hong Kong's creative industry and how INDICUBE looks to lead the line by inspiring other creatives to express themselves through imaginative work. Kicking her career off at British Vogue as an art intern, Ruth has gone on to work with some of the most talented people on numerous projects and the future looks promising for the young creative professional. It has been little over a year since she started INDICUBE with close friend Antonia Li (Director of Business Development) and the firm takes pride in offering innovative solutions for both fledgling start-ups as well as international-leading brands such as Estée Lauder, Forbes-listed conglomerate New World Development, fashion bureau Electric Sekki, The Hong Kong Jockey Club and HYPEBEAST.
---
Breaking Free From Traditional Career Paths
1 of 5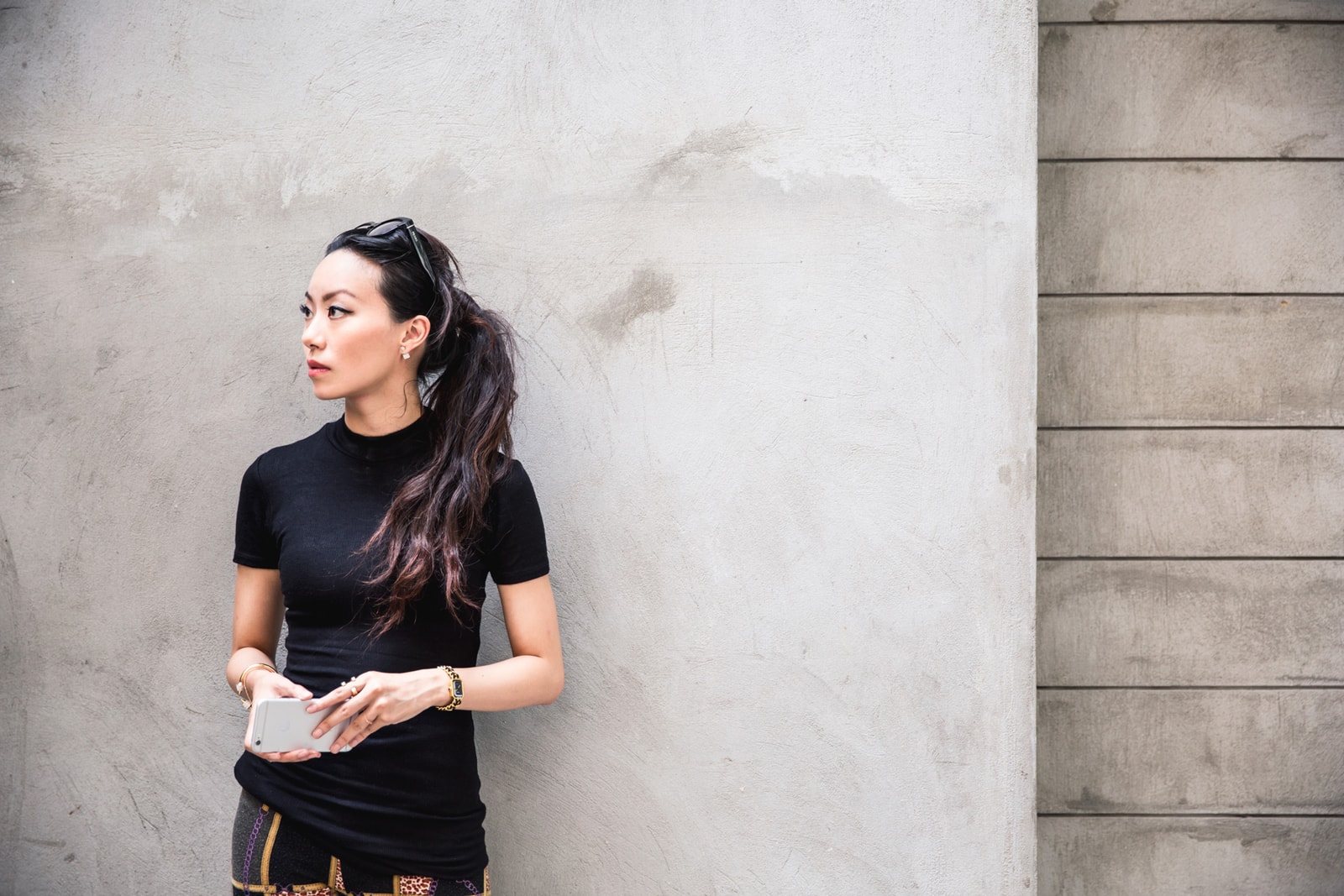 2 of 5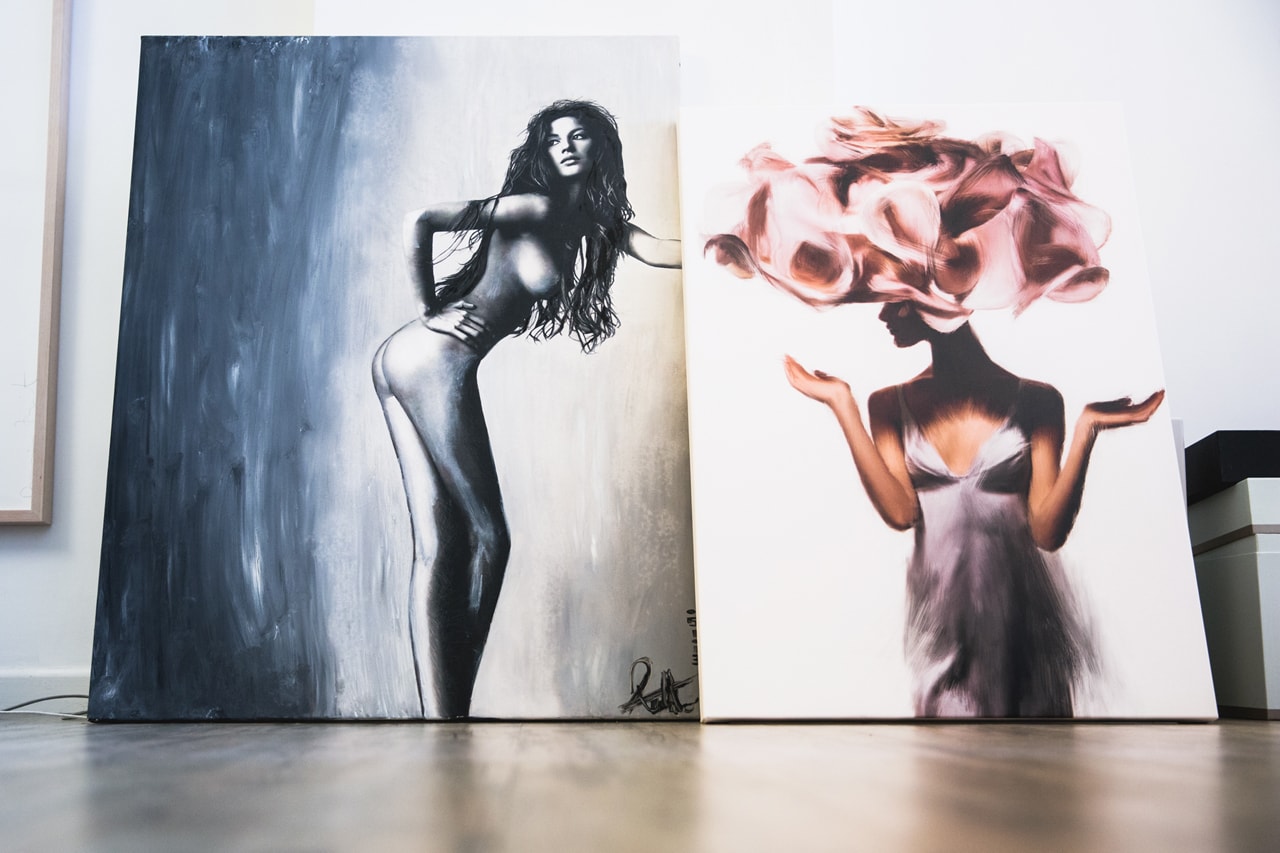 3 of 5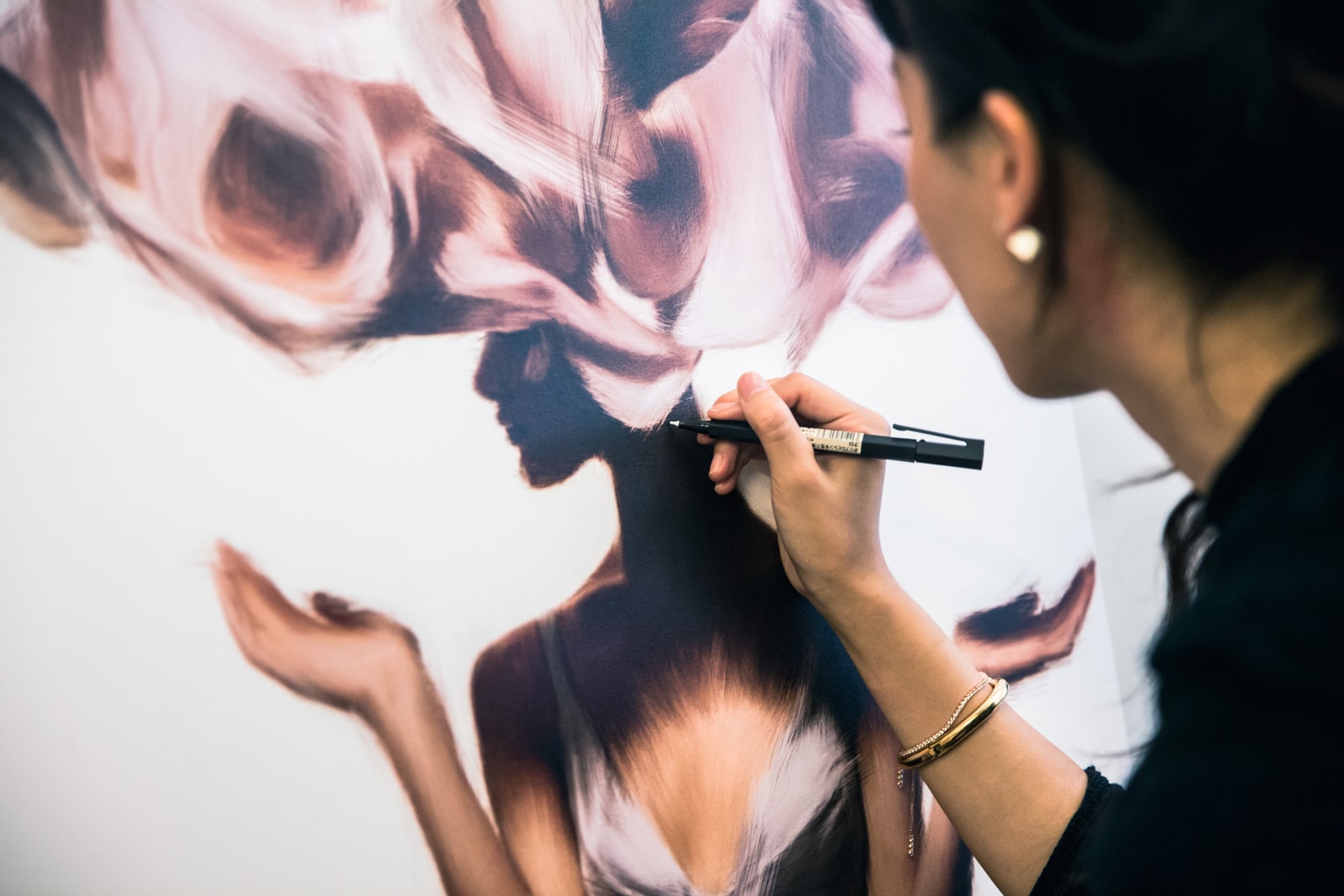 4 of 5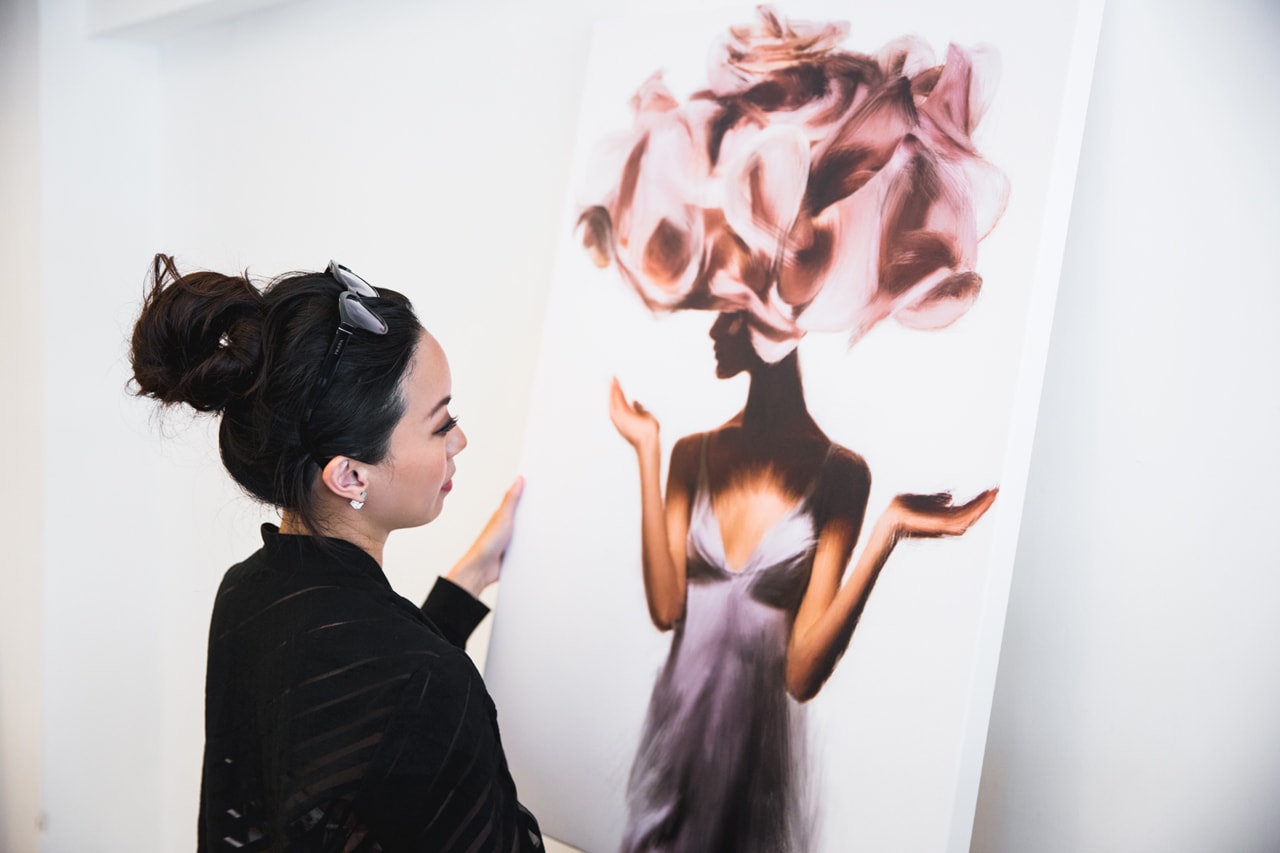 5 of 5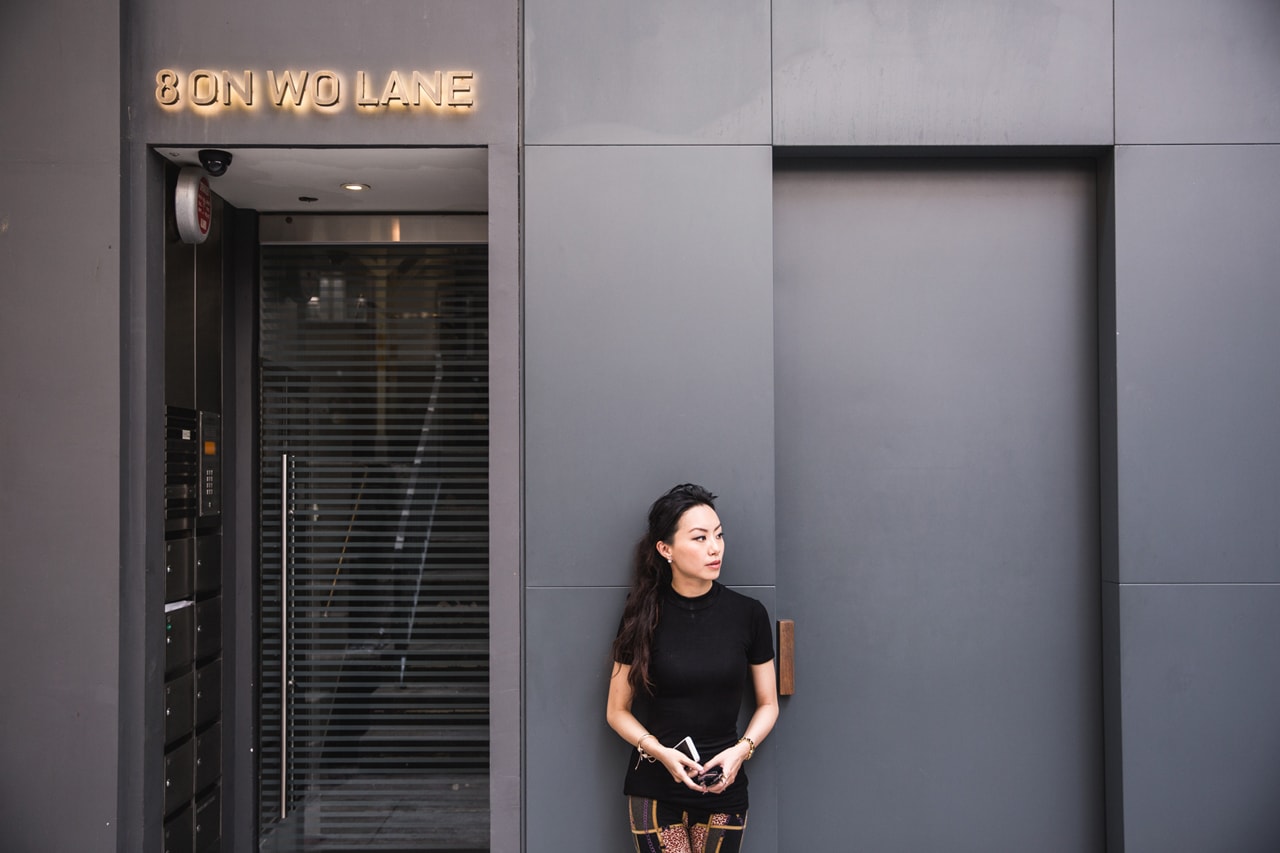 "Traditional parents in the Chinese culture still believe that academics like medicine, law, or finance are the more successful career path and the arts are still frowned upon by some, like my dad for example."
Can you describe the Hong Kong creative environment and do you think there is a lack of creative talent here?
With creative hubs like PMQ, West Kowloon Cultural District and international events like Hong Kong Art Fair, we are definitely getting better in that our whole culture has become increasingly supportive of the creative industries. If there is a lack of creative force, it is only because talents are in lack of support. Traditional parents in the Chinese culture still believe that academics like medicine, law, or finance are the more successful career path and the arts are still frowned upon by some, like my dad for example. Funnily, that turned out to be the best things because it made me learn design in a more unconventional way.
Would you like to tell us a little more about that?
Years ago, I was accepted to Parsons for a Graphic Design degree and my dad was very against it, so I was weighing between mountainous student loans and/or gaining my experience via work and self-learning. I chose the latter and until today, it was still the best decision I ever made. It was tough in the beginning — as is most beginnings — but the best thing about living in our times is that you can learn anything you want, as long as you are willing to make a start and do the work. YouTube tutorials, Adobe classes… they take you step by step, on absolutely anything you want to learn. At that time, I joined a TV & film distribution company in Hong Kong where the designs were all outsourced, and I proposed to my boss at the time that I'll do them all for free. With some test runs and many extra weekends of work, I ended up designing posters for The Dark Knight and other films. Thinking back, I had very little work-life balance at the time but the good thing is I accumulated a strong portfolio in a short amount of time. Later, I joined Lane Crawford and I.T, where I learned the aesthetics of luxury, photo-shooting and styling, until I had the opportunity to learn from the best of the best — an art director I admired most since I was young, William Chang Suk Ping, in Beijing on a film set.
How has INDICUBE looked to bring Hong Kong to the creative forefront?
We work with great local creatives as well as international talents, such as stylists/photographers from Hong Kong, specialized water retouchers from London or set designers from LA — it is always interesting to meet new talents and mixing up different cultures and viewpoints. As for future plans, we hope to create or support a charity with art and design scholarship programs in the future. This has always been a dream of mine, so we can do what we can to help young deserving artists receive the education that they dreamed of.
How have you and Antonia taken your experiences abroad and channeled it into your work?
Both Antonia and I are born and bred here in Hong Kong and we went overseas for university, same university actually. Being exposed internationally raises our bar creatively and ensures that what we deliver are on international standards. It also allows us to connect our clients to the best specialists and creative talents around the world.
What are the difficulties in starting a creative agency in Hong Kong?
RENT – this needs to be in caps and anyone who lives or works here would understand. When we first started, we wanted a space that is contemporary, quiet and within the city center, so it is convenient for our clients to pop by for a visit. It took us some time to find it but thankfully we came across our current office. It is in a quiet corner of On Wo Lane in the hustle and bustle of Central. We really love the touch of nature and the quaint little restaurants and shops around us.
---
Overcoming Challenges
1 of 4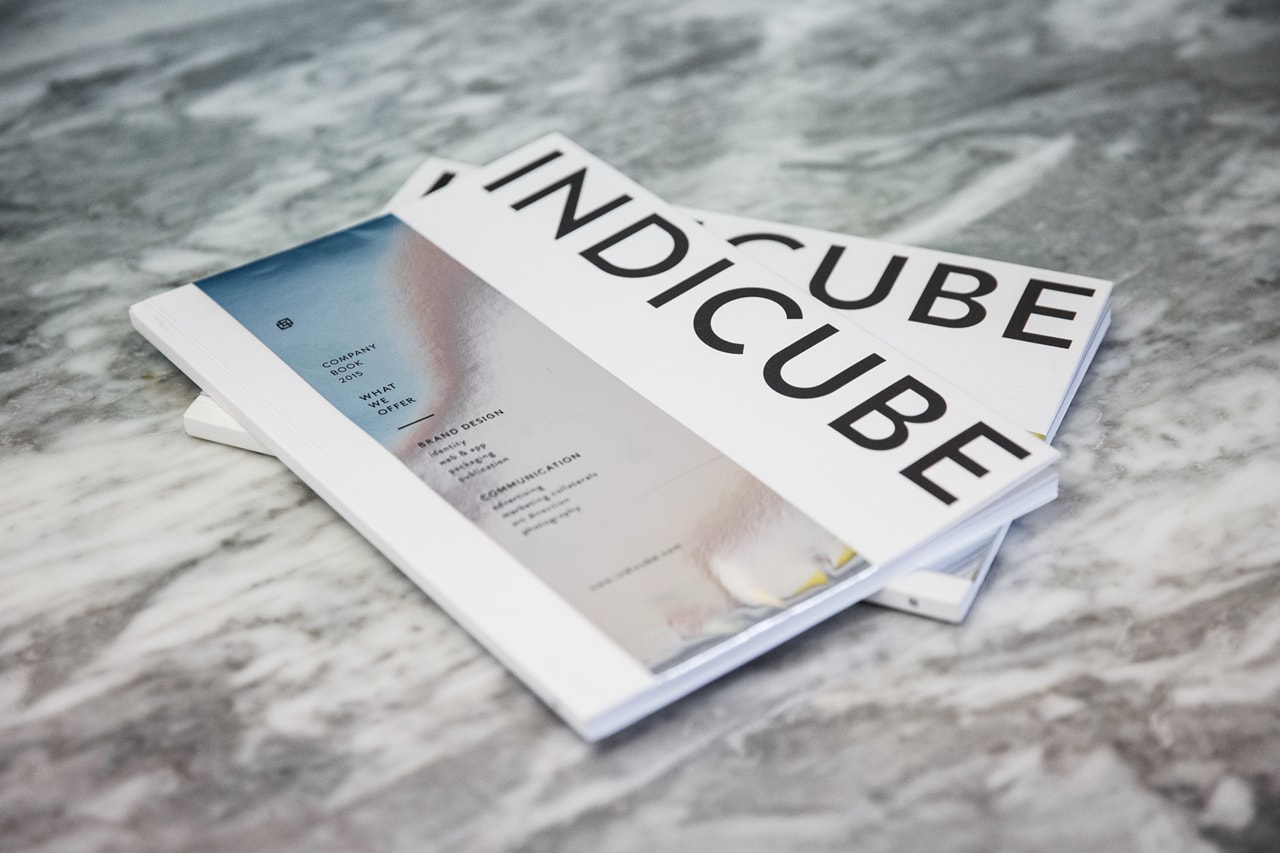 2 of 4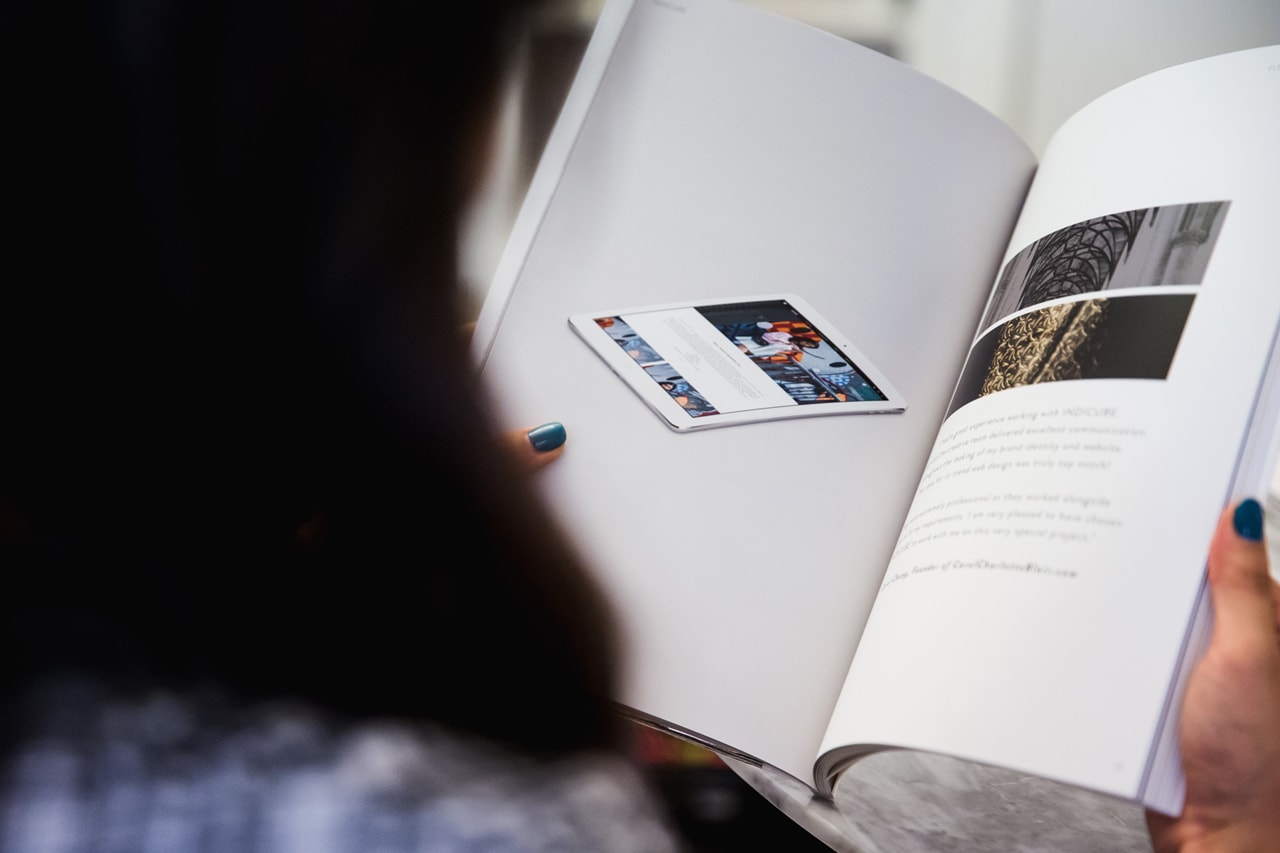 3 of 4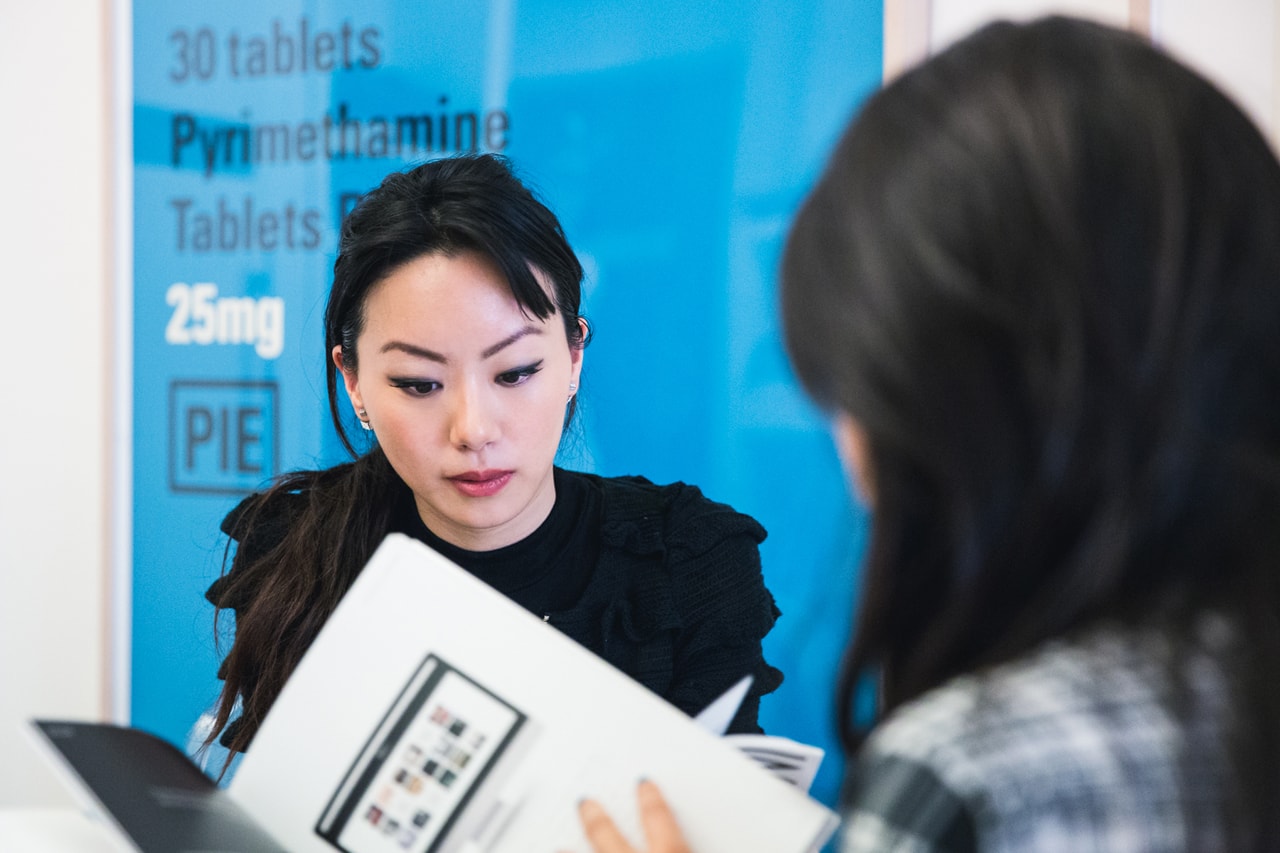 4 of 4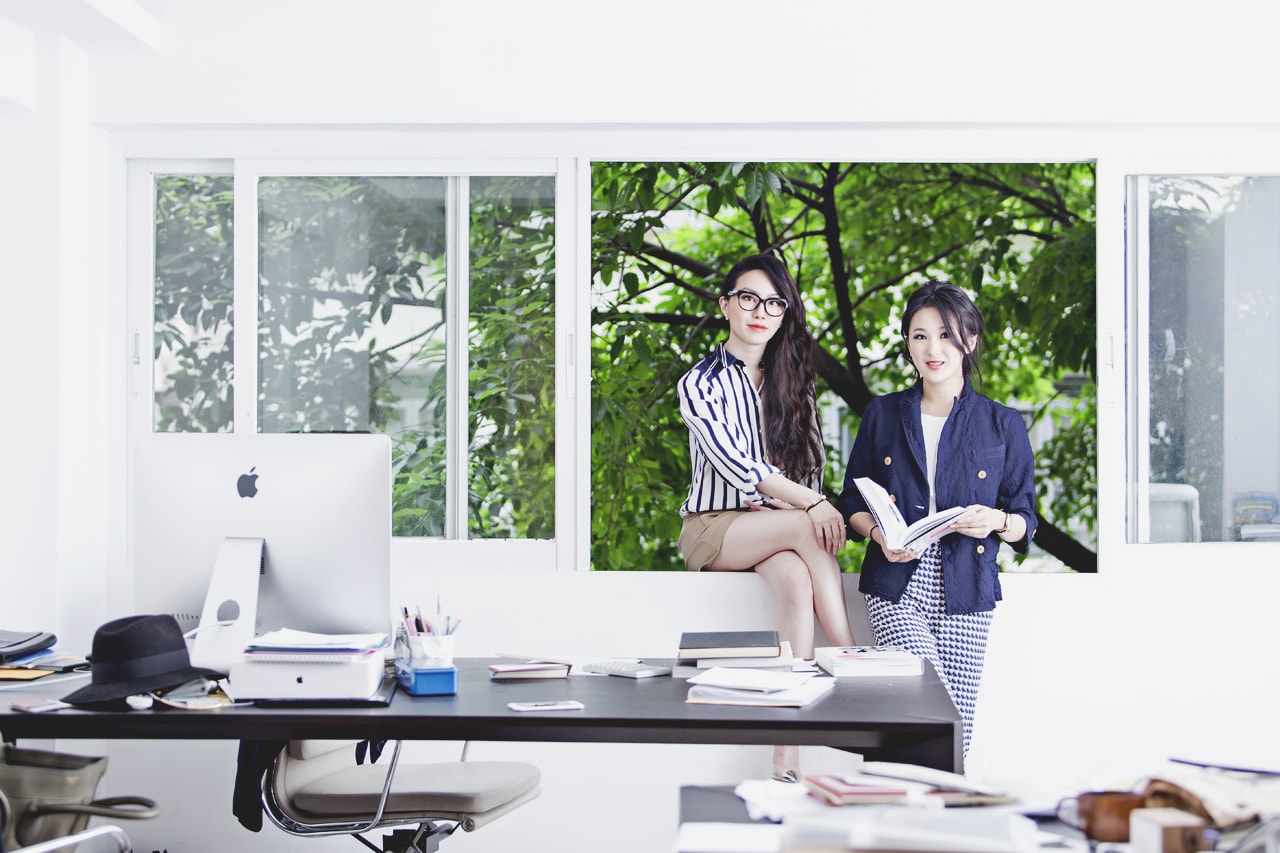 "The fact that we are in the minority means that we can add a refreshing view, which can ultimately become our strength and advantage."
Have you faced situations in projects where it was out of your comfort zone and how do you overcome that?
Of course, any work that is fulfilling requires you to step out of your comfort zone from time to time. We've taken on projects with impossible deadlines, refreshed brands that had years of history and therefore had strict guidelines to work with, as well as encountering sudden change of minds that required an adaptable change of plan. It is always uncomfortable to get out of your comfort zone, but once you start accepting that feeling of discomfort as something natural, or even positive for growth, you will build the confidence by conquering these challenges and milestones.
Do you think there are any difficulties of being female in the creative world?
In the Hong Kong scene, there are more male graphic design creative directors than female at the moment but I find this inspiring and interesting. The fact that we are in the minority means that we can add a refreshing view, which can ultimately become our strength and advantage. In terms of being female, and this applies to work and life in general, it is healthy to balance logic and emotionality. There is always a way to communicate your points logically, confidently and gently. Keeping it factual and succinct always helps.
When approaching a new project, how do you think outside of the box and bring something unique? As no one can create in a vacuum, where do you draw influences and inspirations from?
I draw inspiration from all forms of arts – film, music, paintings, architecture – like the color combination of the cheung sam against the wallpaper in the short film "Eros," or a pattern of windows in a skyscraper that can be adapted as a graphic pattern on print. I love painting in my free time (you can see some of my work here in this article) and it really takes me to a zen place. For referencing, I love Pinterest, while traveling keeps our eyes open to the world. Music always gives a good lift or pump of energy — it helps me switch gears.
---
Striving for Perfection
1 of 3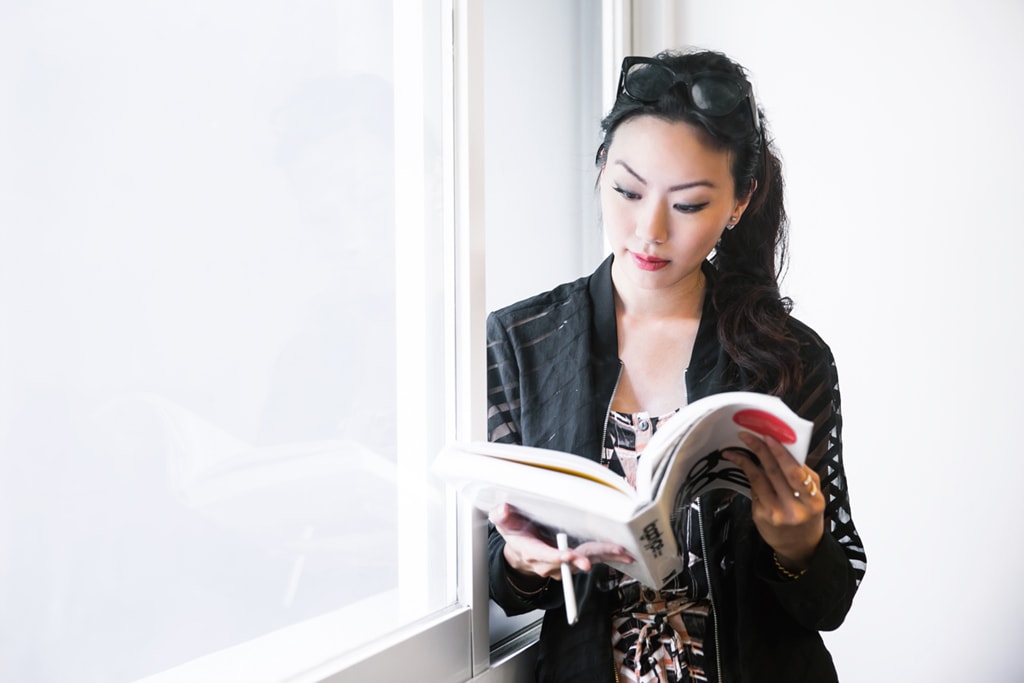 2 of 3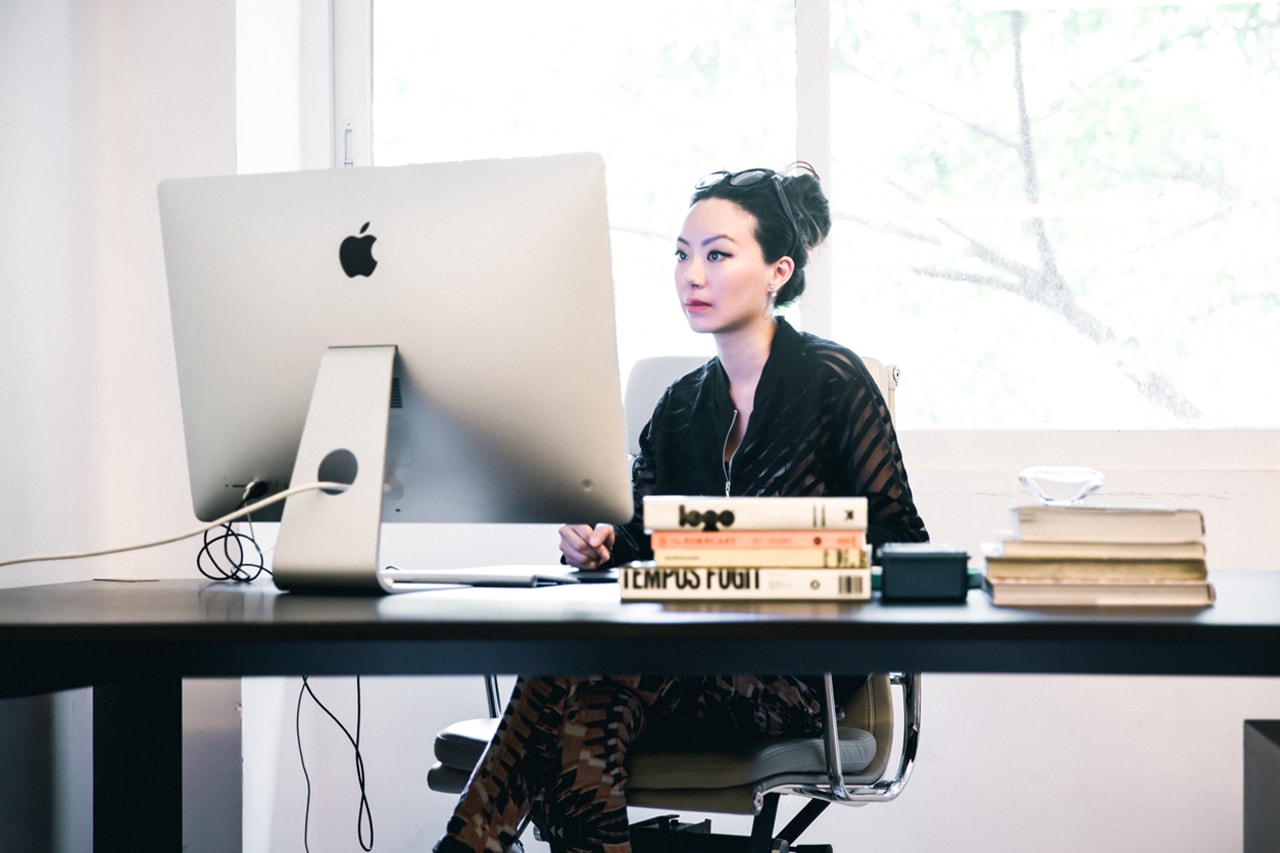 3 of 3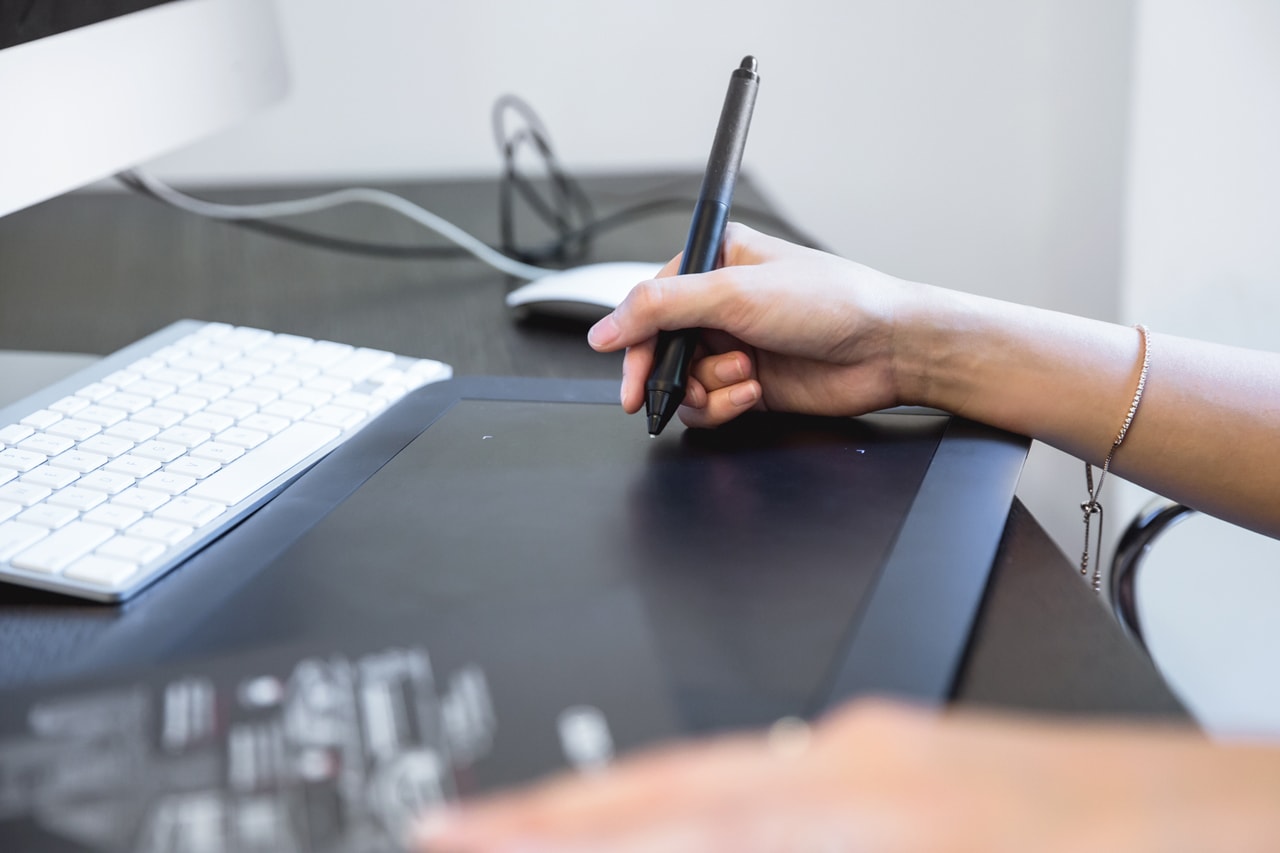 "While you are on a project, be your own worst critic."
Many would say success within the creative industry has a lot to do with connections and people you know, how would someone who hasn't got access be able to get themselves out there; is it the Internet or social media, etc.?
Connections help to open doors and maximize exposure but the key is understanding and delivering great work at high standards. Being an introvert myself, I am very lucky to have a partner like Antonia (she's the extrovert), who is out and about, meeting and connecting with people and clients, so I can really focus on designing. In today's world, social media definitely helps – Instagram, Pinterest, Behance, Dribble, blogging, etc. However, the key is to develop your creative talents and aesthetic standards so you are 100% prepared to deliver excellence when a door opens for you.
Are there any tips you can give to aspiring creatives?
While you are on a project, be your own worst critic. Ask yourself questions on how to make it better and measure your work to a standard that you are happy with. After the project wraps up, let it be done and accept any imperfections that you may see later. Lastly but probably most importantly, it is not about the deadline, so always enjoy the process. Even when you are stuck, think of another way — try something new, take a break and come back to it — but never give up.
INDICUBE has already amassed some impressive work under its portfolio, what's next for it?
Within graphic design, we hope to build our portfolio with more international clients, and expand beyond graphic design to collaborate with architects/interior designers/digital experts/photographers/stylists around the world. Great synergy helps to push boundaries in creativity and we are already looking forward to meet them.