SNEAKERBOY's Chris Kyvetos Gives Tips for Start-Up Sneaker Businesses, Talks E-Commerce and Australian Fashion
Chris Kyvetos is an industry innovator. The man identified a void in the Australian sneaker market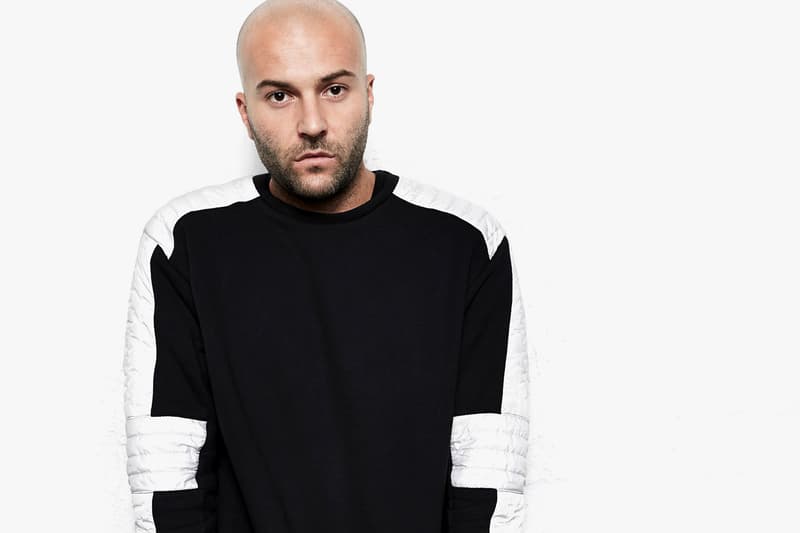 Chris Kyvetos is an industry innovator. The man identified a void in the Australian sneaker market and filled it with SNEAKERBOY, a modern day omni-channel retail concept that encompasses a brick-and-mortar and e-commerce service. The entrepreneur gained his experience via a stint as former menswear buyer at luxury department store Harrold's. This led to him being appointed creative director for the retail giant in 2010, and he started introducing contemporary menswear designers — think Rick Owens, Stefano Pilati and Raf Simons — to the Australian market. In 2013, he announced his departure from Harrold's to form SNEAKERBOY. Birthed out of his affinity for quality design, SNEAKERBOY sought to be the middle ground where ubiquitous names in footwear can live alongside fledgling projects from local talents. We recently sat down with Kyvetos to discuss the nuances of Australian fashion, the challenges he faced in running the imprint, and how to stay ahead of the curve in the ever-changing landscape of sneaker culture.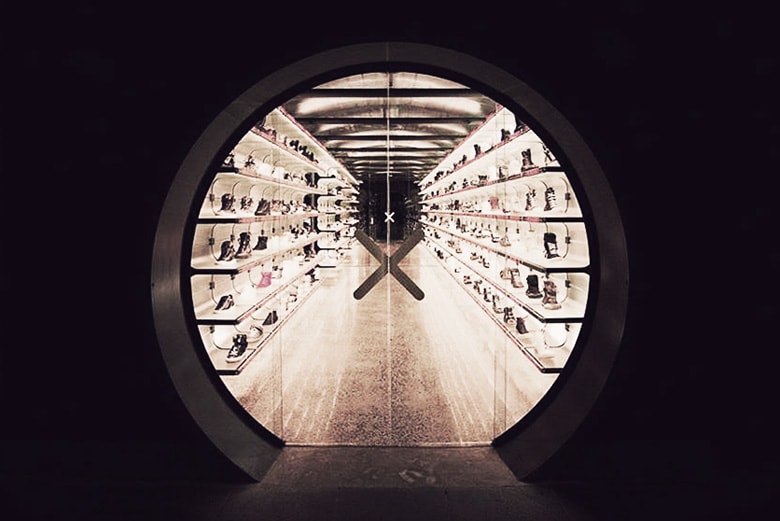 "The cost of doing business online is scary at times."
---
What prompted your interest to introduce high-end sneakers to Australia?
I've always been interested in sneaker culture and I started to see the emergence of high-end designs surface. Hedi Slimane, Dior and Raf Simons were the first to start this trend in 2005, but in the last five years I've really seen things kick off. Additionally, I felt like there wasn't a platform that showcased both luxury brands and major sports brands (like Nike, Reebok and adidas) in Australia. There were such intersections in department stores, but they weren't really understanding the culture of footwear as a whole.  Major brands were moving in a premium direction and there was an opportunity for a store that met the changes.
What challenges did you come across when starting SNEAKERBOY – how have you eradicated these issues?
What we were able to do really well was to create a welcoming environment. The online component was a challenge though; we really underestimated the process of e-commerce and stumbled through in the beginning. Multicurrency and fraud can all be controlled in a physical store, but online there's no control over these matters. The cost of doing business online is scary at times. We've come a long way in 18 months, and the retail process has become more efficient, with our services matching up to that of our physical store.
So overcoming the difficulties simply came from learning from your mistakes?
Yeah, it's just time. We didn't have a whole heap of experience with pure play online retail. Gaining trust online was tough, you put 10 pages of Saint Laurent sneakers on a website, most people think they're not real. If they've never heard of your brand, it seems weird if you're like 'By the way, can you pay $700 for these sneakers? We'll ship them to you from Hong Kong, we're all good.' [laughs] It's not quite that simple. We're getting there now.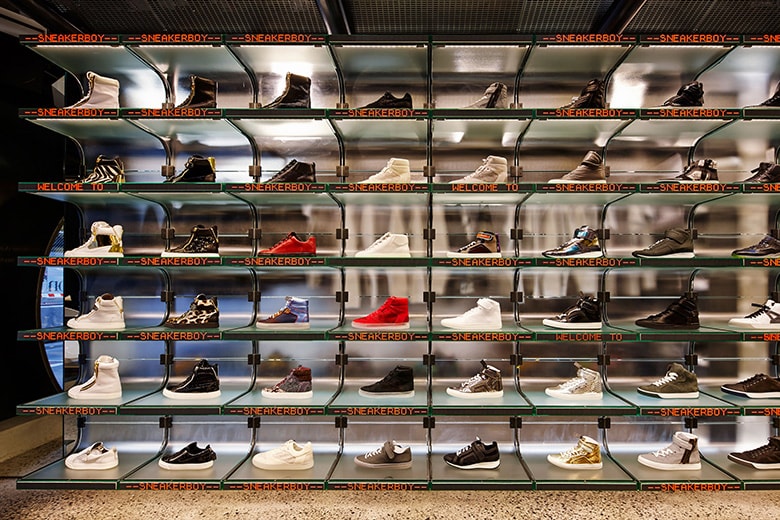 ---
What nuances exist in Australian fashion when compared to the world-stage and how can it be rectified? What part has SNEAKERBOY played in all of this?
In all other developed markets like Europe and North America, local designers form a foundation via their strength and characteristics. We've got incredibly talented designers in Australia, but the commercial stage for them to operate on doesn't exist. That's something that has bugged me personally for a long time and it's something we haven't tackled yet with SNEAKERBOY. When we started the business we were so focused on a single category, limiting our ability to get involved with the local fashion industry on a broad scale. With that said we're looking to work closer with local designers and friends to help put some creative flair to our brand. I think that's a nice way to give profile and to co-brand. 
What do you think prompted and catalyzed the expansion of sneaker culture in Australia?
2014 was a really significant year. This was the year that adidas popped, Y-3 came back into relevance, the fashion world entered the sneaker game, Rick [Ownes] did adidas, Raf [Simons] did adidas, Ricardo [Tisci] went to Nike, Kanye had everyone on hold. I think the moment that the sneaker game became multifaceted was when the industry expanded to allow not only two or three brands to own the space but a multitude of brands and designers to join the game. When you throw all of that creativity into one facet of the industry, the category erupts. There's so much creativity within the culture now and I don't see that going backwards, only getting stronger still. Also I think outside of the sneakerhead culture, people's lifestyle's are more conducive to the sneaker world now. People are comfortable in being less formal at work, people are more active, there's a lifestyle behind the environmental influence.
How scalable is SNEAKERBOY?  Any plans of expanding to other countries?
SNEAKERBOY is totally scalable. It needs a lot of time to really hone its identity. Anything that's sure of its identity and speaks clearly to its niche/audience/market is scalable. Working on the brand here for the next 12 months and really perfecting how we do it, how we communicate, who we are in the market. We want to really develop it. If we can get that to where I'd like it to be in terms of product selection, brand identity, brand placement in the market, then it'll be scalable. The plan is to be unique.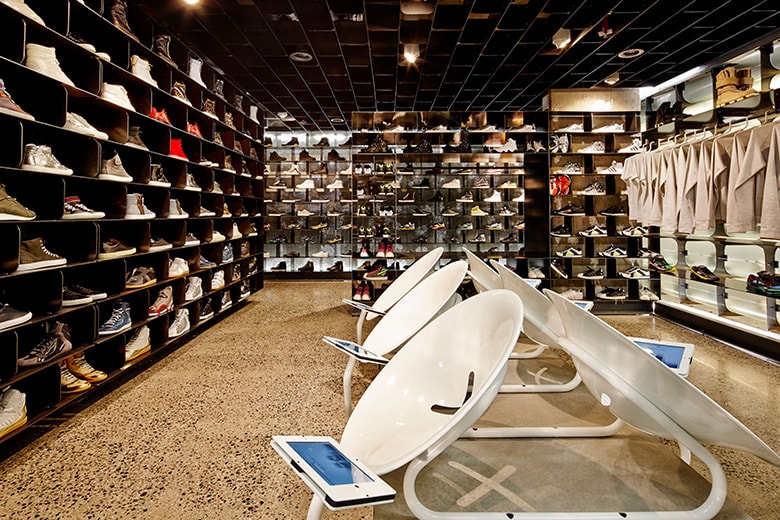 "Tinker Hatfield is my god. Air Jordan III is my favorite sneaker without a doubt. It's the most perfectly designed shoe."
---
How do you think brick and mortars and e-commerce will evolve to further complement one another?
In the last few years there was a lot of conversation about how online commerce is taking over. I don't think that's the case. Brick-and-mortar is as significant if not more significant in the future of retail. After operating for 12 months the way we have been, we've realized that you can't really be one or the other. I don't think if you were to start a new retail business today you would choose to be exclusively brick-and-mortar or e-commerce.
How does brick-and-mortar compliment an online store? It affords people the ability to touch and try products, give the product a physical tangibility and for people to shop socially and speak to staff in stores. The two aren't going to evolve to compliment one another, they're going to become one.
What are some of the benefits and difficulties associated with running an omni-channel business like SNEAKERBOY?
For us in the earlier stages of our company, we were travelling down a road with no signs along it. We had to learn a lot of things the hard way, in terms of logistics, in terms of online retailing. I think that through our success and troubles, there is more of a road map coming out in this integrated retail business. The benefits are a seamless customer experience with the help of the internet. The ability for a customer to shop with you the same way no matter where they are is amazing; whether they're in your store, at the train station, in a classroom, or at the airport. The combination of digital efficiencies with physical tangibility's is fantastic, that really is where the customer experience is shifting towards, somewhere where the benefits far outweigh the troubles.
In regards to the restructuring of SNEAKERBOY, how have your duties changed/evolved since your start-up days?
We have restructured the business and I guess as a start-up, you just do anything and everything. Whatever you can, however you can, as quick as you can and not always very well. There's been a management structure put in place where our roles are far more clearly defined, we don't all do everything anymore. In particular with me, my role turns more to product and brands. Moving forward, I want to develop some brands, I want to make sure that we're on a monthly product flow, I'm looking forward to working a lot closer with Nike and adidas on that, and also with our luxury brands.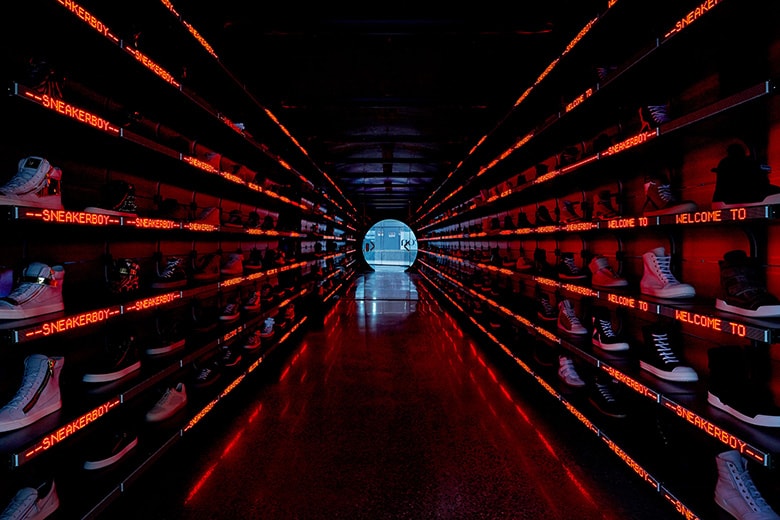 ---
How do you use data to your advantage in buying?
It's something we need to improve on a lot. Ideally, you would stock size curves completely dictated by data. Data can help you with anything, like what percentage of high-top do you sell over a low top iteration, what percentage of brands you sell in what months, how quickly your brands are selling through from when they drop, etc. Some brands are in the store for 12 weeks, some are in the store for 2 weeks and how do you balance how much 2 week product you have in the store compared to the 12 week product because you need both. I mean good data practice can really optimize the business in terms of buying efficiency and making sure you have the right levels of stock derived from the right size curve, with the right percentage between men's and women's and really when you're dealing with expensive merchandise as we often do, that kind of information is key to a successful business, so we're working on getting better at it.
Who are some designers you revere and for what reason?
I've got a handful of my favorite fashion designers. In terms of sneakers, Tinker Hatfield is my god. The Air Jordan III is my favorite sneaker design without a doubt. It's the most perfectly designed shoe. Everything about the proportions, the tooling, it's one of those things that are just right. It's so timeless too, you never get sick of it, you put it away sometimes and you can pull it out later on and it still feels right.
In terms of fashion designers, I have a tremendous amount of respect for Rick Owens. He had an idea about an aesthetic and it was before that idea was commercial and what Rick managed to do was constantly evolve it without changing it. The ability to do this is magic and doesn't happen very often. A lot of the time people think that they need to change to evolve. Oh, and I love Yohji as well, how can you not love Yohji?
In your opinion, what was a "game-changing" sneaker design and why?
I think in recent times, the QASA silhouette by Y-3 was game-changing, not in terms of purist sneaker market where to sneakerheads it didn't matter that much, but I think in terms of landscape at the time and where Y-3 was as a brand prior to 2014, it mattered. The introduction of the QASA with a tubular sole had the ability to turn the brand around with one silhouette of shoe and I think that it's significant in that it bridged the gap between a fashion crowd and a sneaker market. I understand that it wasn't to the liking of purist sneakerheads, but I think in terms of evolution, it's important. While this evolution isn't embraced by everybody, it should be because it gives a different perspective and a different view and that's what it's all about, isn't it?
Check out SNEAKERBOY's official site and be sure to follow the brand on Instagram.