Rick Owens Punches Protesting Model at Paris Fashion Week
As if a Rick Owens show needed to be any edgier.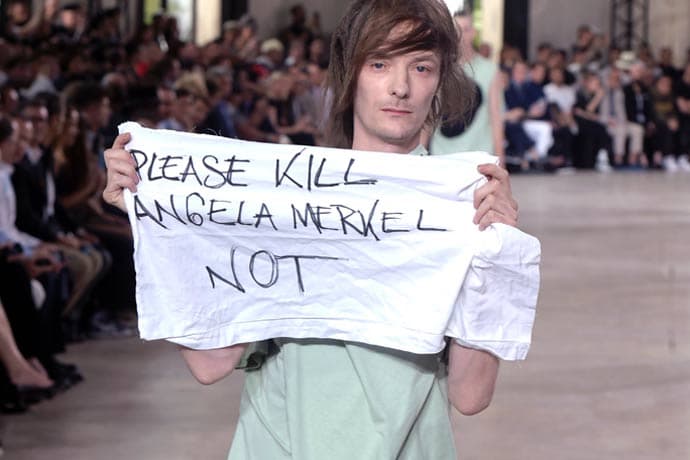 It seems like even fashion maverick designer Rick Owens has his limits. During the avant-garde designer's recent 2016 Spring/Summer runway show at Paris Fashion Week, a model named Jera from TIAD agency unfurled a piece of cloth with the words "Please kill Angela Merkel — NOT" scrawled onto it in an unplanned act of protest. Said Owens backstage after the show, "It was not my idea. He pulled it out and I punched him when he came off stage. He's been my male muse for the past 12 years or something and I think he just felt comfortable enough to do something in a show and I'm furious." An official statement from the label released later said that "Rick Owens does not claim responsibility for the act of protest by a model at the Spring/Summer 2016 show. This was an independent statement and does not reflect the opinion of the house of Rick Owens," and asked that press photos blur the message upon publication.
Do you think Owens' reaction was warranted? Leave your thoughts in the comments below.