HYPETRAK Talks Individuality With Jesse Boykins III
The talented singer/songwriter talks his background as a motivational speaker, being immersed in the New York jazz scene, and more.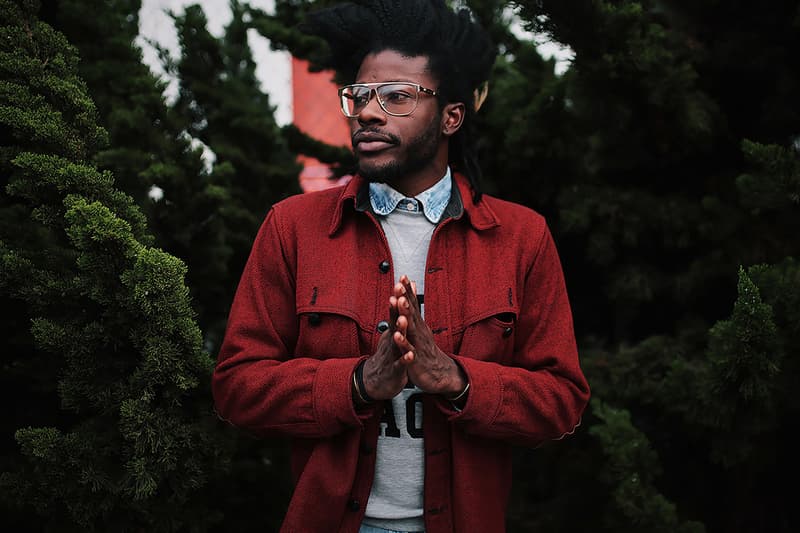 If not for his striking mass of an afro or his sharp sense of quirky style, Jesse Boykins III is an individual for his outlook. Unafraid of common criticism, the Chicago-born artist has forged a new trail through his music – a rare strain of R&B that infuses influences from neo-soul, reggae and psychedelia – which strays from not only the current aesthetics of the Brooklyn circuit, but the music industry as a whole. Our friends at HYPETRAK have profiled the talented artist at the height of a prolific period, where Boykins talks influences of soul, the jazz community in NYC and who's topping his list of dream collaborations. A truly insightful transcription, check out some key words of wisdom from Boykins below, and head over to HYPETRAK to read the full feature.
Speaking of inspiring people, let me take it back to your days as a motivational speaker to the youth. Do you have any words of wisdom to the young artists out there who are trying to find their voice and their individuality?

"That's crazy because that's all I would speak about. When I was telling you about me doing that, I spoke about individualism and truth, being true to yourself. I feel like the most important thing, and this is a process like anything, is loving who you really are and accepting the flaws and acknowledging the flaws in the moments that they are exposed. Especially when there's people around, because then basically you're challenging yourself. The more self growth there is, the more you appreciate everything that's around you. I would say to start, be true to who you are, even if who you are is not who you want to be. It's somewhere to start from.

…I try my best not to take anything personal. It's very hard to do, especially in this world where everything is so based on attention. So I would say try your best not to take anything personal because you never know what someone's experiencing, what their life is like, what their childhood was like, what they went through the day you met them. There's so many things that could come into play and you can't just be like, "Oh that person doesn't like me because they were frowning when they met me." Maybe their dog died or something and they just didn't tell yo' ass. There could be so many things that could be the reason why someone is not treating you the way you feel you deserve to be treated, but you can't take it personally. When you do that you're killing a connection that could actually grow into something beautiful if you're just patient with it."