Ballantine's x Boiler Room Presents: Stay True Russia
Ballantine's Scotch Whisky and Boiler Room's Stay True Journeys series seeks to discover different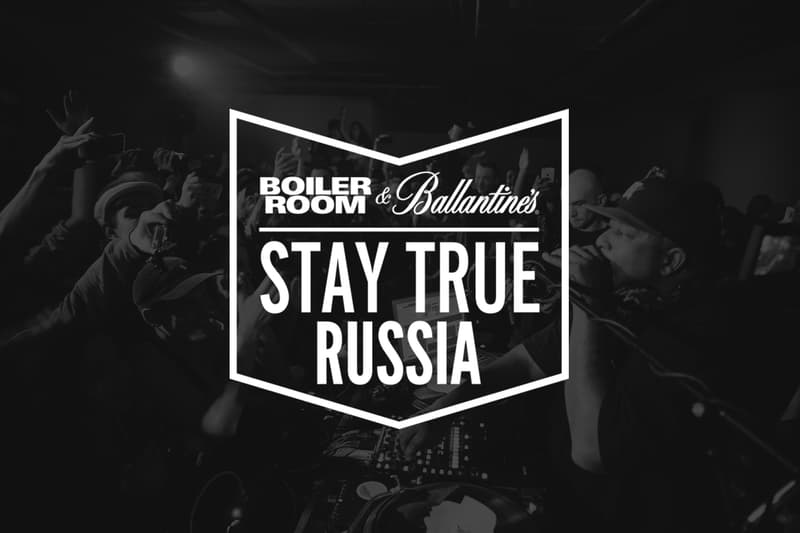 Ballantine's Scotch Whisky and Boiler Room's Stay True Journeys series seeks to discover different underground music scenes from around the world, showcasing the emerging artists as well as the pioneers of relatively untapped yet authentic movements and unveiling the stories behind the cultivation of these movements. Having already stopped by Mexico City, Santiago, Warsaw and Hamburg, the latest stop on the tour took place in Moscow, Russia on April 23rd.
Their discoveries were compiled into a series of three short films documenting the Russia's local beat scene. The films follow several the artists who have built it — BMB Spacekid, KOVSH Beats, Lapti and Raumskaya, as well as group of a few US artists — DJ Premier, Black Milk, Nx Worries (Anderson Paak and Knxwledge) and Samiyam — during their visit to Moscow for the event.
Watch the mini-documentaries below and make sure to check out our interview with DJ Premier, BMB Spacekid and Raumskaya which took place at the event, as well as Premier, Spacekid and Anderson Paak's collaborative track "Til It's Gone," which was recorded during their visit. To check out more from the Russia show and all the Ballantine's x Boiler Room Stay True Journeys, click here.