POLLS: Who Will Win Mayweather vs. Pacquiao?
It is easy to get lost within the opulence surrounding Mayweather vs. Pacquiao, however removed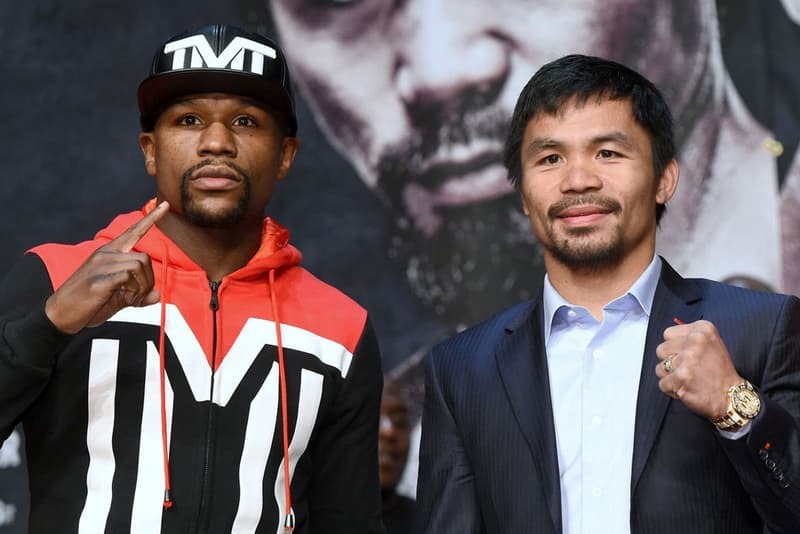 It is easy to get lost within the opulence surrounding Mayweather vs. Pacquiao, however removed from the overall enormity of the lucrative event, the fight itself presents a variety of interesting technical aspects. While the competitors' well-protected records, multiple world titles, and dominating career performances collectively add allure to the forthcoming contest, the off-setting styles and skills are by far the most interesting characteristic. Neither Pacquiao or Mayweather have faced an opponent that poses the unique high-caliber threats as they present for each other — an orthodox defensive tactician versus a southpaw offensive strategist, the two boxers fight much different than the other, but both are equally effective in their own right. This is why so many casual and seasoned fans are split picking the winner.
There are a lot of factors at play in determining the winner, however, it is of particular interest to note how each fighter's strengths will play against the other's weaknesses.
---
Brief Analysis
Due to his undefeated record and outspoken bravado, Mayweather often fools people into believing his false aura of invincibility. However, he is far from immortal. His weaknesses have been exposed repeatedly, manifested in his fights against Jose Luis Castillo (first and second fight), Zab Judah, Oscar De La Hoya, Miguel Cotto and Marcos Maidana (first fight). Although none of these opponents came to solving the Mayweather puzzle, they did lay out a rough blueprint for success against the pound-for-pound king.
To defeat Floyd, Manny must be aggressive and effectively cut off the ring, which will prevent Floyd from dodging his furies (something he didn't do against Chris Algieri in his last showing). Using his adept footwork, feints and understanding of angles, Pacquiao's key to victory will come through relentless but strategic attacks inside the pocket. Most importantly, he cannot get careless like he did in his fourth fight against Juan Manuel Marquez where he was knocked out cold in the sixth round.
While he can still knock down opponents, Pacquiao does not have the same knockout power at 147 lbs as he once did in lower weight classes. With that in consideration, it is probable that Manny will be hunting a decision victory, as it is highly unlikely for him to win by knockout against a fighter who has never been knocked down.
On the other hand, Mayweather will need to use his accurate punching, unparalleled defense and superior ring IQ to win this battle. To defeat Manny, Floyd must use evasive movement, clinches as well as 'ring generalship,' and combine it with his perfected potshotting tactics. It is important not to be drawn in to a brawl with Pacquiao, where Mayweather will have a major disadvantage.
---
Prediction
While I will be rooting for Manny, the smart bet would be on Floyd adjusting to his opponent like he has done so many fights before. Mayweather will dictate the pace of the bout after the fourth or the fifth round, and avoid any unfavorable exchanges similar to the ones against Maidana.
PREDICTION: 115-113, Floyd Mayweather, Jr. Wins by Decision
Poll
Who Will Win Mayweather vs.Pacquiao?
Manny Pacquiao
Floyd Mayweather, Jr.
A Draw