Mayweather vs. Pacquiao Will Bring in Over $500 Million USD
It's official: Floyd Mayweather's defeat of Manny Pacquiao in their May 2 welterweight title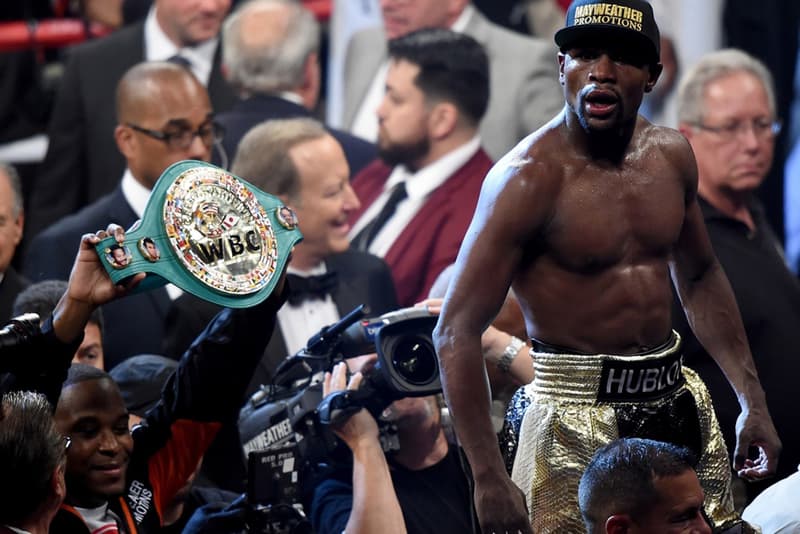 It's official: Floyd Mayweather's defeat of Manny Pacquiao in their May 2 welterweight title unification bout shattered a number of all-time boxing records, including those for pay-per-view buys, pay-per-view revenue and live gate. According to initial figures released by Showtime and HBO, over 4.4 million pay-per-view telecasts of the fight were purchased in the United States alone, bringing in over $400 million USD — nearly doubling the previous record for buys and more than doubling that of PPV revenue. On top of pay-per-view, the bout's mere 16,219 MGM Grand Garden Arena tickets generated $72,198,500 USD — meaning the average ticket price clocked in at about $4,451.48 USD. Said Top Rank chairman Bob Arum of the blockbuster showdown:
I think it was something we knew we would beat the prior record, but we didn't have any reasonable expectation that it would exceed it by as much as it did. We were confident it would go over 3 million (PPV buys), maybe do 3.5 million on the outside. But it just caught fire.
Arum went on to say that the initial numbers are "conservative" and that final pay-per-view buys will "definitely" surpass 4.5 million.
Based on the deal between the two camps, Mayweather could ultimately earn over $250 million USD while Pacquiao is set to make over $120 million USD. The event's total revenue will eventually eclipse $500 million USD, making it easily the single richest fight in boxing history.