Family Ties: How to Preserve the Sibling Bond With Menswear's Famous Families
"Nothing defines us or forms us more powerfully than our brothers and sisters… There may be no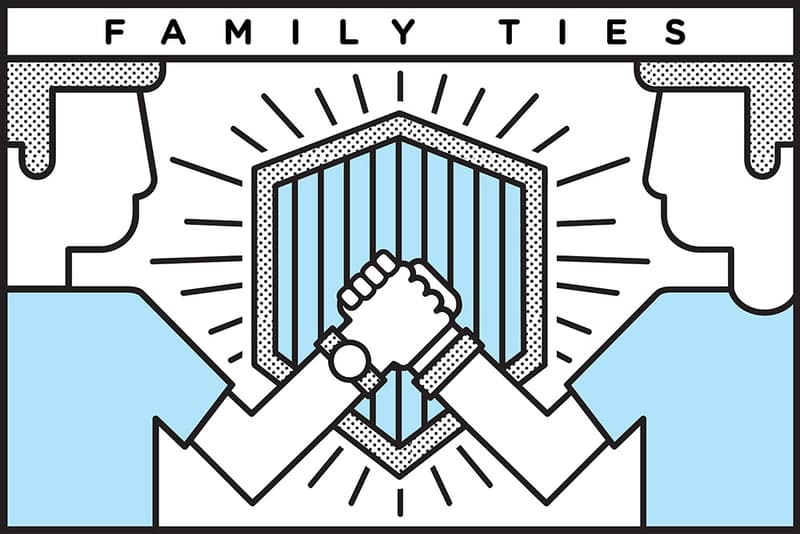 "Nothing defines us or forms us more powerfully than our brothers and sisters… There may be no relationship that affects us more profoundly, that's closer, finer, harder, sweeter, happier, sadder, more filled with joy, or fraught with woe."
In Jeffrey Kluger's 2011 TED Talk "The Sibling Bond," the Time magazine senior writer validates his claim by comparing its longevity to other kinship. While our parents often depart us early, and our spouses and children come along during adulthood, the only relationship that truly lasts a lifetime is that of a sibling. It is because our lives were shaped by a similar upbringing that our brothers and/or sisters know who we are, or rather why we are much better than anyone ever will.
While the sibling relationship may be the most important and influential one of our lives, it is also a very fragile one, where some have crumbled around the years of competing for the love and acknowledgment of family members, mutual friends, mentors and the like. This along with other complications has led many to wonder if this bond transitions well into the business world. Whether it's the resurfacing of a childhood rivalry, the inability to share responsibilities, or breakdowns in communication, it's no wonder the Harvard Business School found that 70 percent of family-owned businesses fail or are sold before it reaches the second generation.
Possibly the most significant sibling rivalry within our culture occurred more than 65 years ago, when Adolf and Rudolf Dassler split their sportswear business to form adidas and PUMA respectively. The story goes the two had been battling with differing political views while living in Nazi Germany, when it hit a breaking point during a WWII air raid. Adi and his family climbed into a communal bomb shelter where Rudi and his family were also hiding. Adi said "the dirty bastards are back again," in reference to the Allied forces, however Rudi took it to mean him and his family. A few years later, the Dassler brothers parted ways.
Nevertheless, there are a number of contemporary fashion labels disproving the aforementioned stigma. We reached out to some of these successful and creative sibling-owned menswear brands to reveal their secrets behind preserving their brotherly love in the ruthless world of consumerism.
How did you two come to find a shared passion for style and fashion?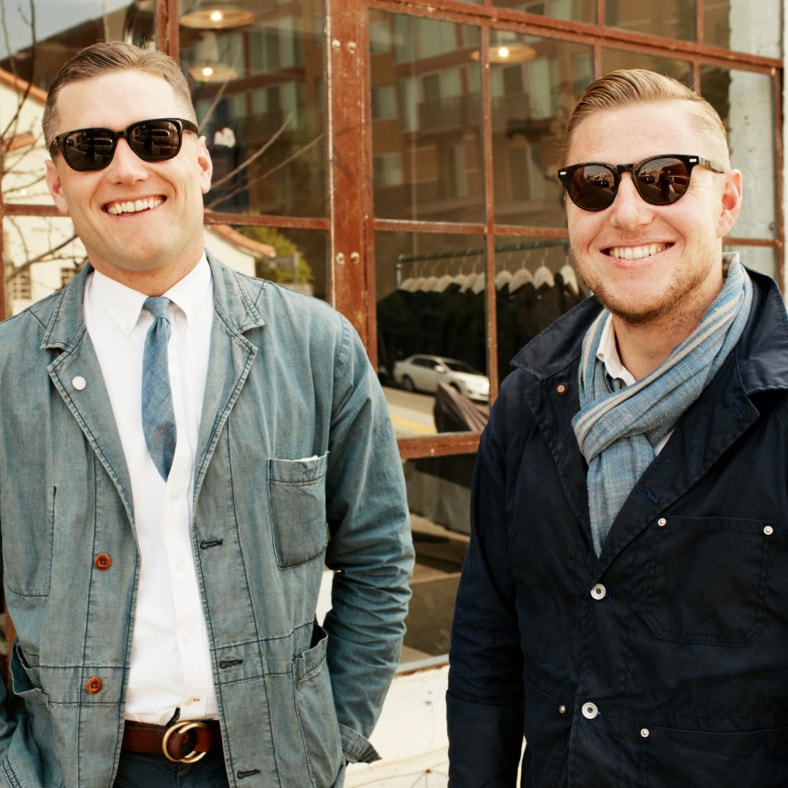 Raan and Shea of Apolis
I think we could have really picked any industry as long as we were doing it together. I think the garment and textile industries became an interesting marketplace that combined my passion for design and global development with Shea's business acumen. Shea and I learned early on that the garment and textile industry was responsible for the first step in countries' industrialization which gave us a scope that could start small and humble but had no boundaries as far as social impact goes.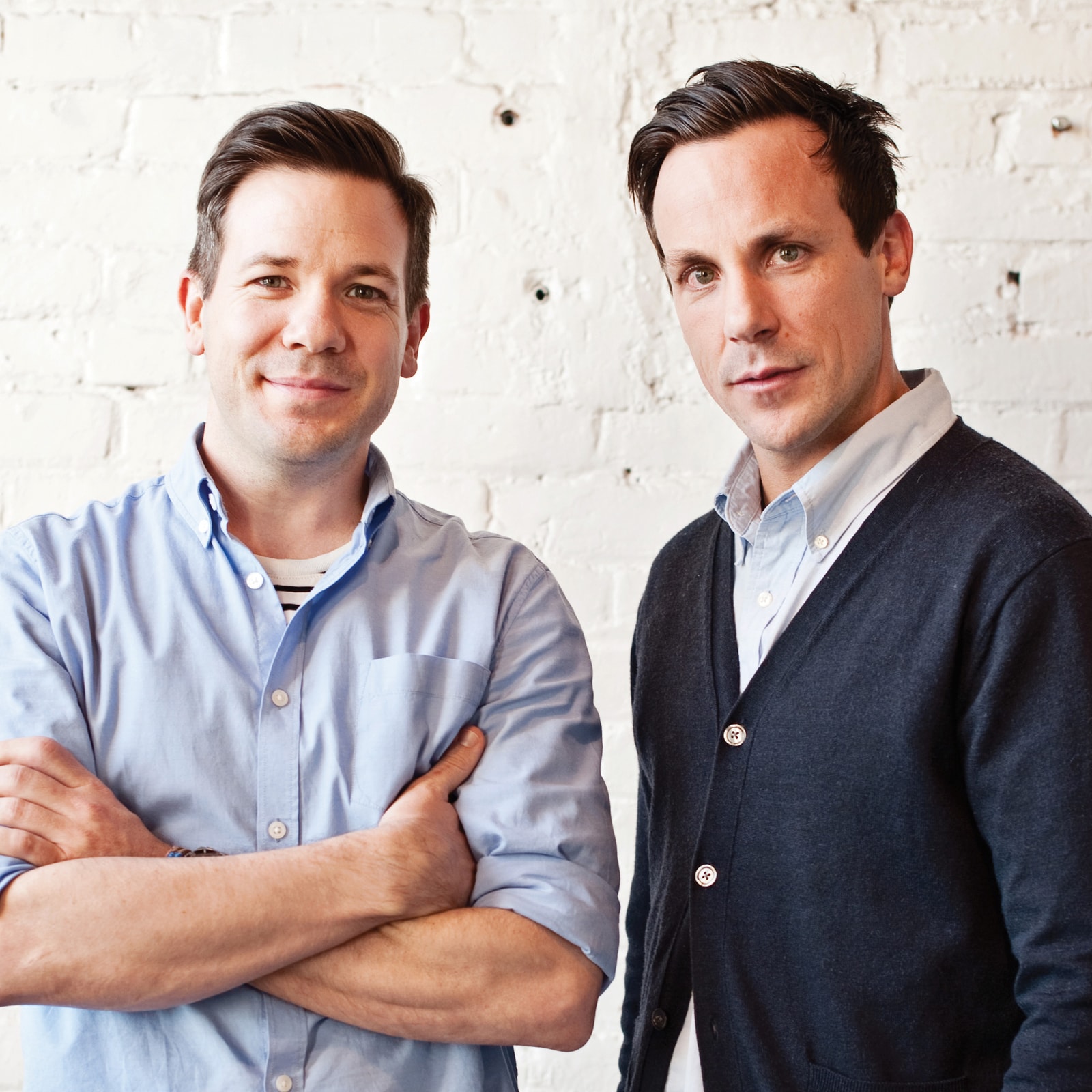 Lyndon and Jaime of Herschel Supply Co.
Jamie and I both grew up liking the same things; we were close in age only a couple years apart. We tended to always be involved in the same activities. We always talked about ideas for brands and the brands we liked, and we shared the new brands we would discover. We always wanted to start a brand together.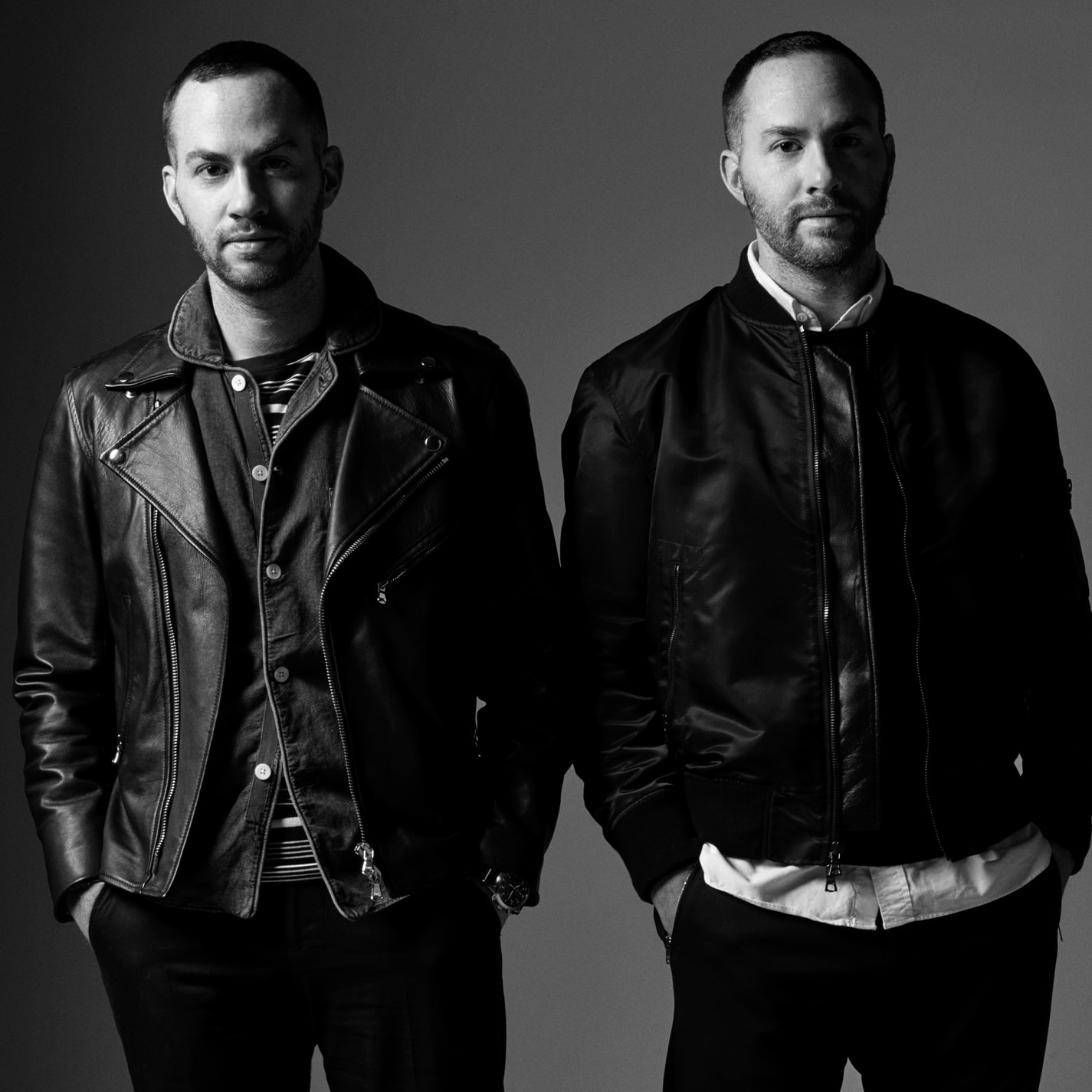 Ariel and Shimon of Ovadia and Sons
We grew up in Brooklyn in the late '80s/early '90s. During that time the influence of music, style and street culture dominated. Specifically hip-hop, graffiti and brands like The North Face, Polo and Nike. We were very influenced by those surroundings and we were part of a crew that was setting those trends.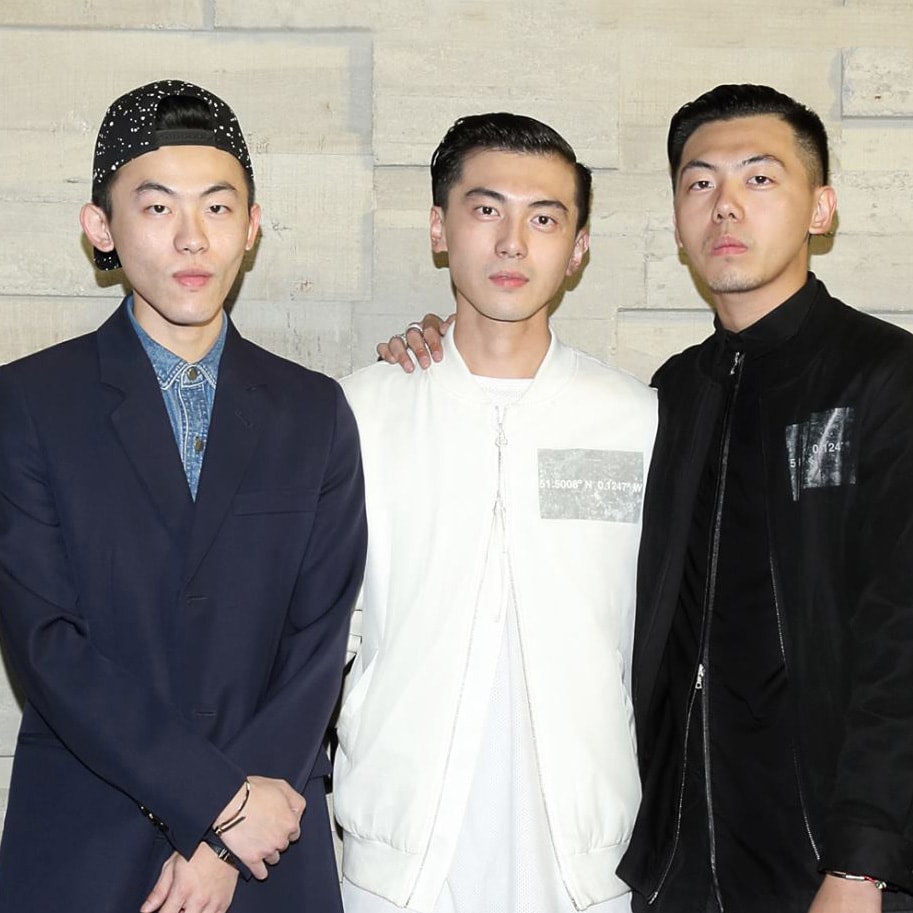 Steve, Michael and Richard of Ne.Sense
To us, our passion is to concern fashion but not to be swayed by it. We love fashion but we do not blindly chase after it. Fashion is forever changing. We believe anyone can be fashionable but not everyone has individuality in style. Style is not built overnight, it is something you nurtured over time. We are not assuming that ourselves are stylish, but we are definitely learning everyday via what we see and experience on a daily basis through travels. Since we were born in Taiwan, raised in Tokyo, and expanded our perspectives in the state, we always combine the Western casualness and Eastern tailoring into our style.
Did you have a close personal relationship before the brand, or did it happen to come along more unexpectedly/organically after working together?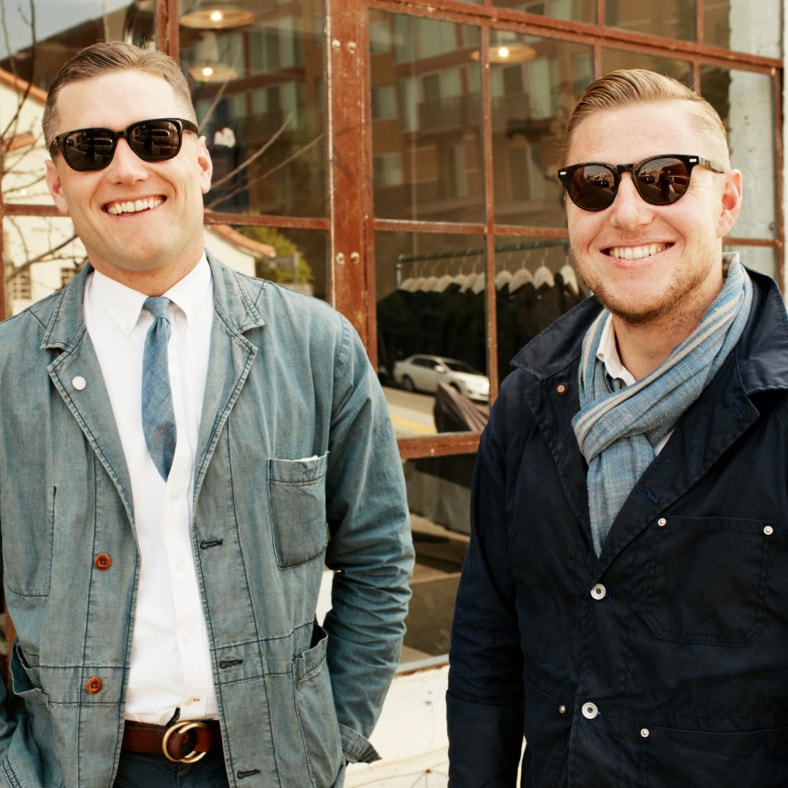 Raan and Shea of Apolis
We have always been close as siblings, as enforced by our parents at a very young age. I do think the challenges of building a company have made a huge impact on our relationship getting closer over the years. I think when you have to lean heavily on one another there is a stronger bond that is created beyond shared life as brothers. Especially when things are really difficult, when there are inevitable mistakes or stressful scenarios that come with being responsible for a company lets you see how each other is gifted to fill gaps that you are not good at, and why a partnership is so important.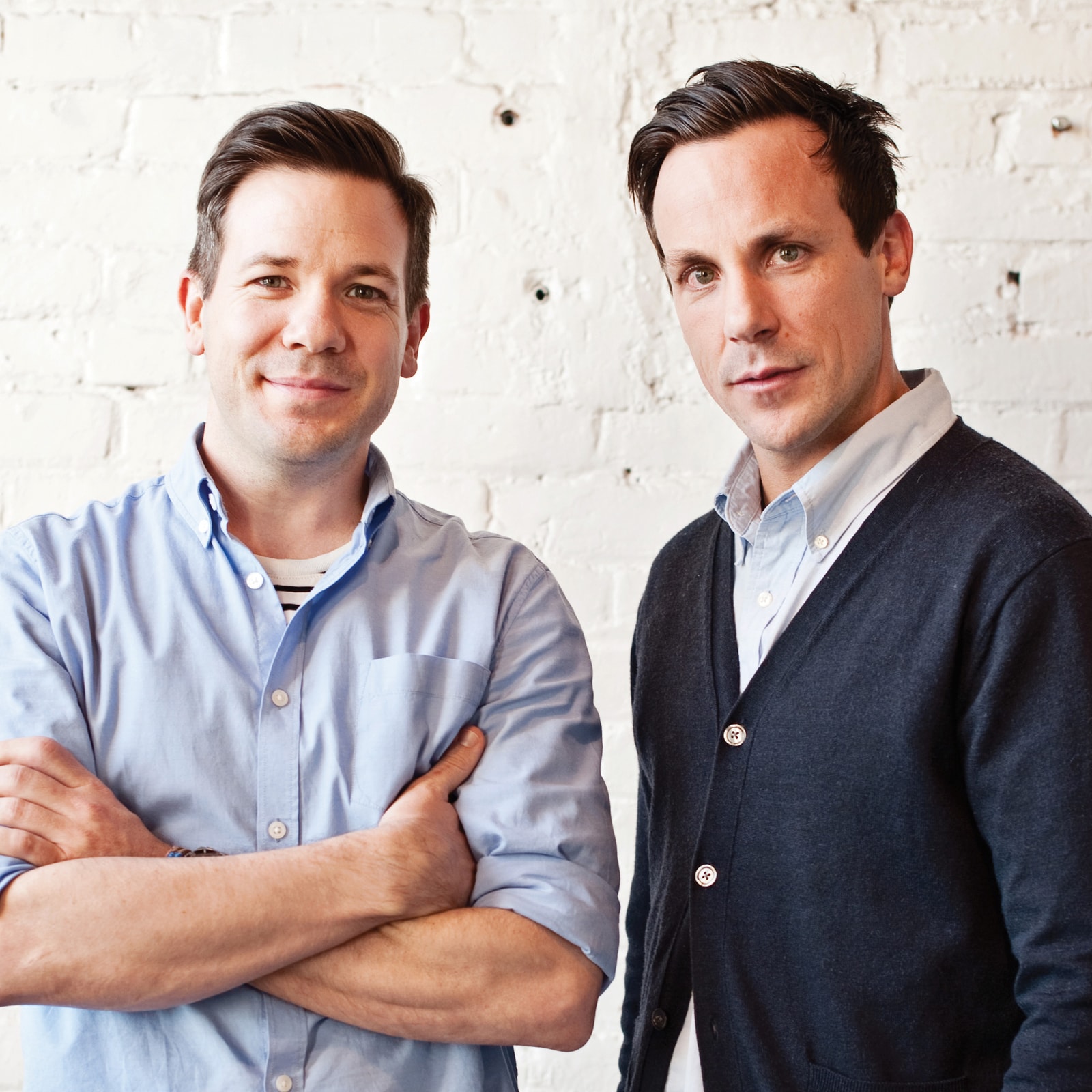 Lyndon and Jaime of Herschel Supply Co.
Jamie and I have always been best friends, from a young age. We had a really close relationship before the brand and continue to have one today.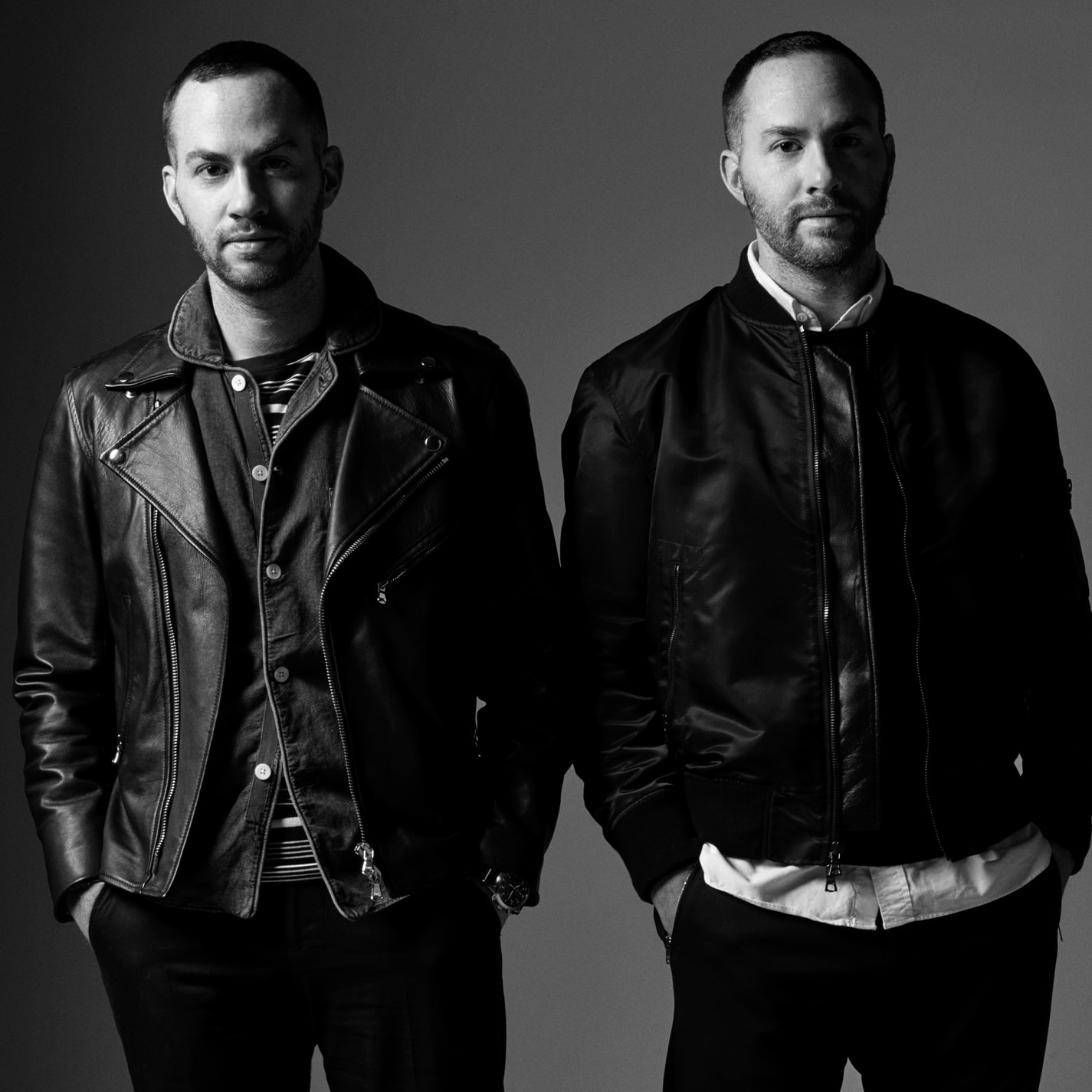 Ariel and Shimon of Ovadia and Sons
Being twins, we went to the same school, had the same friends, and shared the same interests. It felt only natural for us to work together, especially because we're passionate about a lot of the same things.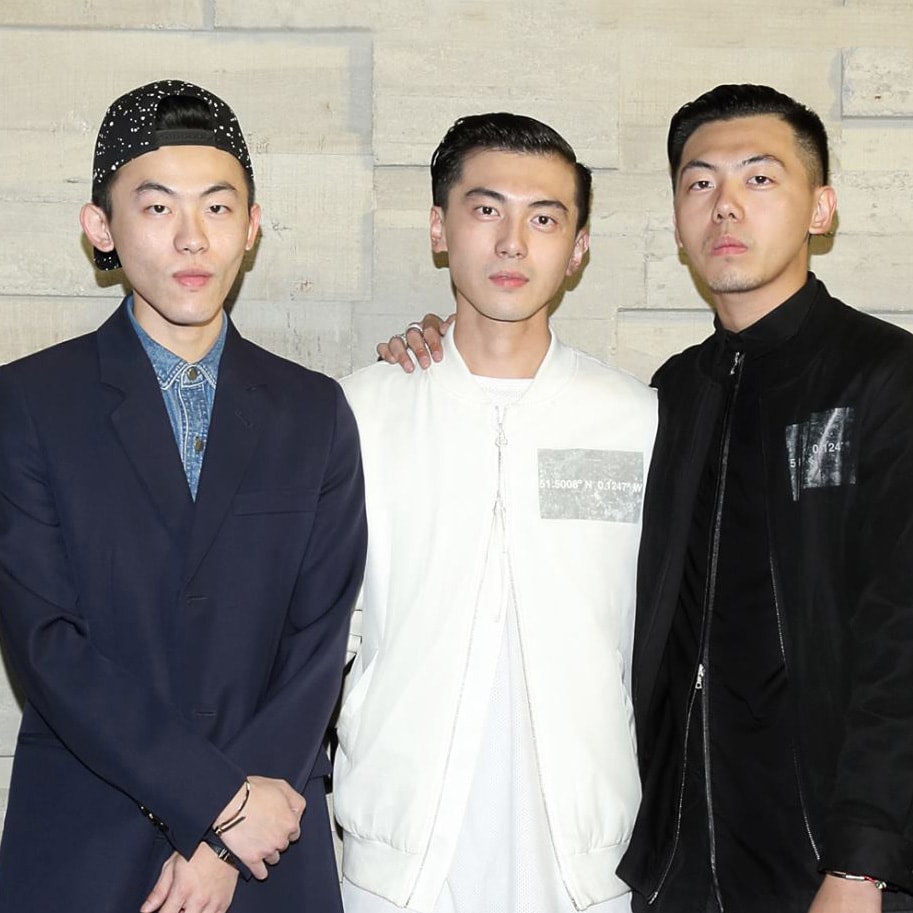 Steve, Michael and Richard of Ne.Sense
We're brought up to be comrades. Family and religion is everything. People can come and go, but family is family. It is what matters the most to all three of us. We are exceptionally fortunate to have each other as work partners and best friends. Having a united goal to thrive, we respect and trust each others decisions and opinions. Arguments are inevitable but necessary. Through time, we learn to find the perfect balance together.
Siblings often grow up battling for their parents' attention and approval, falling into roles to differentiate themselves (e.g. the funny one, the wild one). How does this compare to your upbringings?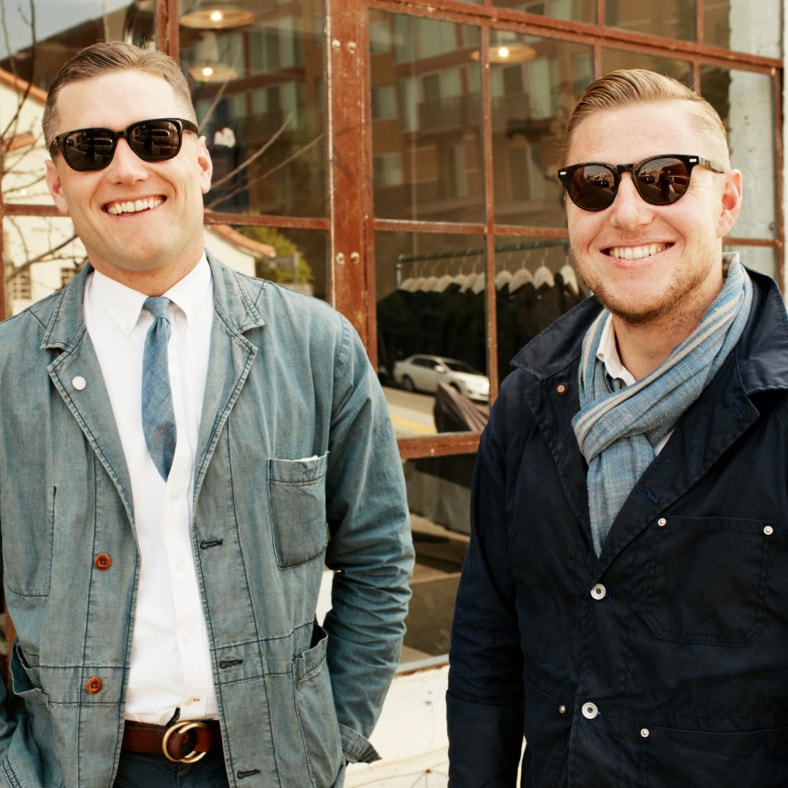 Raan and Shea of Apolis
I don't know if it was a battle but we are very different – Shea is the methodical, organized and serious one that ensures our business remains profitable. I am the creative, mess maker that has a new idea every 15 minutes and would never execute an idea or, let alone, a product without the strong persistence that Shea challenges me with to deliver. Our strengths were encouraged to be played out growing up with Shea pursuing a degree in Entrepreneurial Finance and my degree was in Communications and Art. With two very different personalities, we have turned out to be very complimentary when we decided to start working together and we have no interest in stepping on each others toes which has been the key to our partnership and friendship.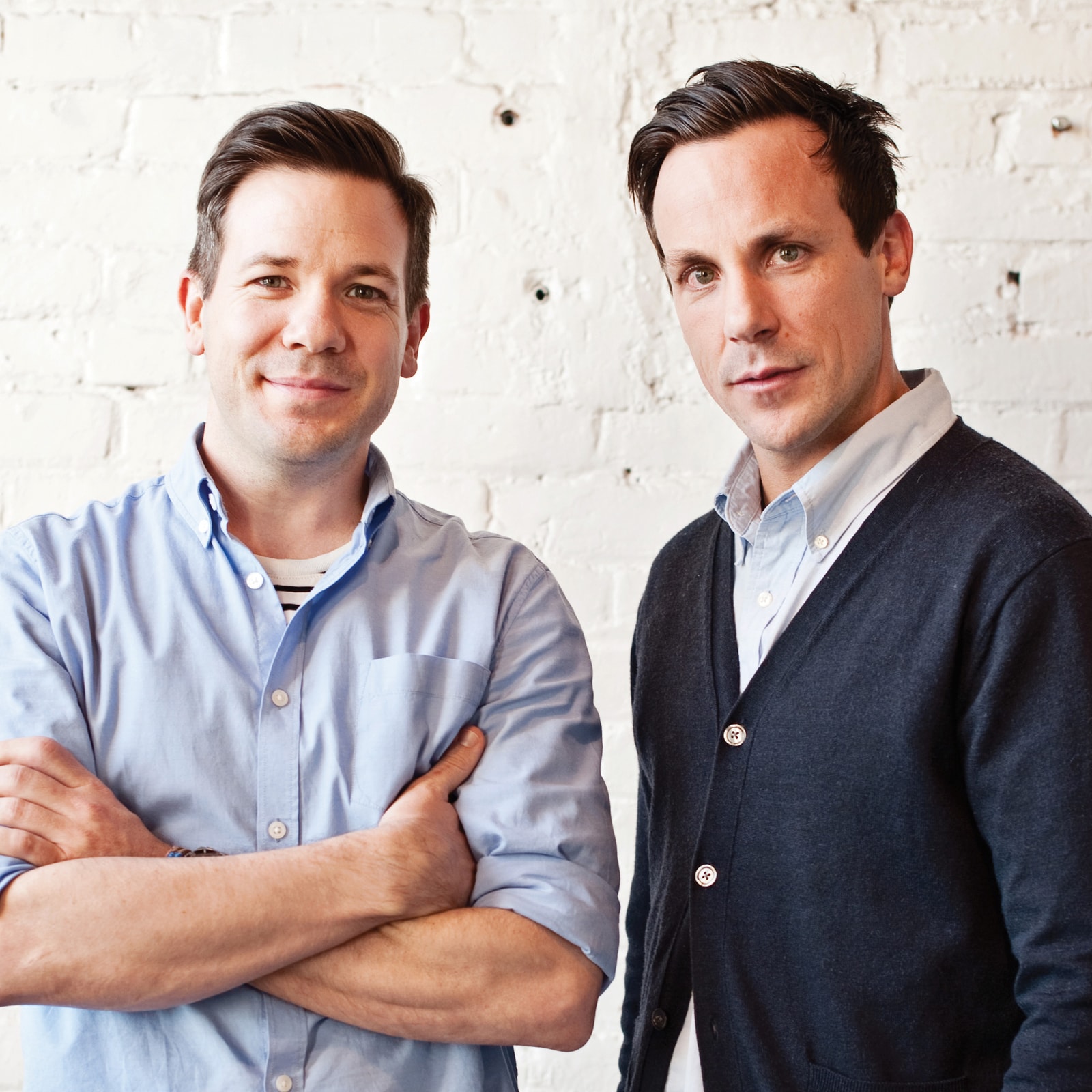 Lyndon and Jaime of Herschel Supply Co.
I think our parents allowed us to be who we wanted to be as individuals; Jamie and I have different strengths, and our parents celebrated that. They always gave us the opportunity and support to pursue our strengths. We had the support to become whoever we wanted to be; we came from a really supportive family atmosphere. Jamie was always kind to me, in the way he let me, his younger brother hang out with him and his friends, and participate in all the same activities as him.
How do you feel your personal styles or tastes compliment, or conflict with each other?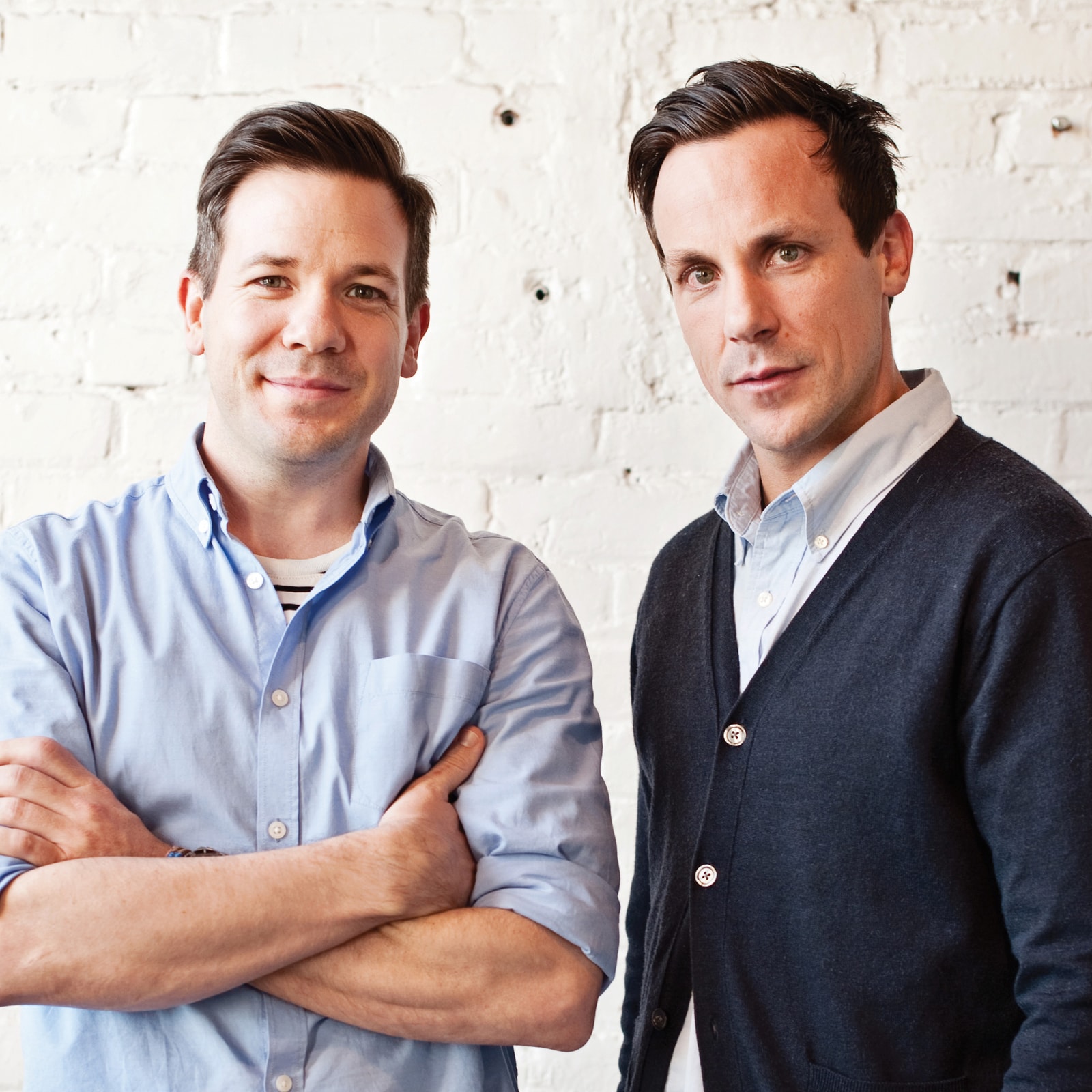 Lyndon and Jaime of Herschel Supply Co.
I think to own a business together, especially one in lifestyle fashion, you have to have somewhat similar personal styles. You are going to gravitate towards similar things. Especially when your brand has a voice, and a DNA that is a part of your own personal style. Our brand is broad enough so we can tell multiple stories under the same house in the same line. Our end consumer is varied; we don't have just one style of consumer. I feel it's important for us to celebrate many more personal styles, as oppose to just one, or else you become a narrow brand.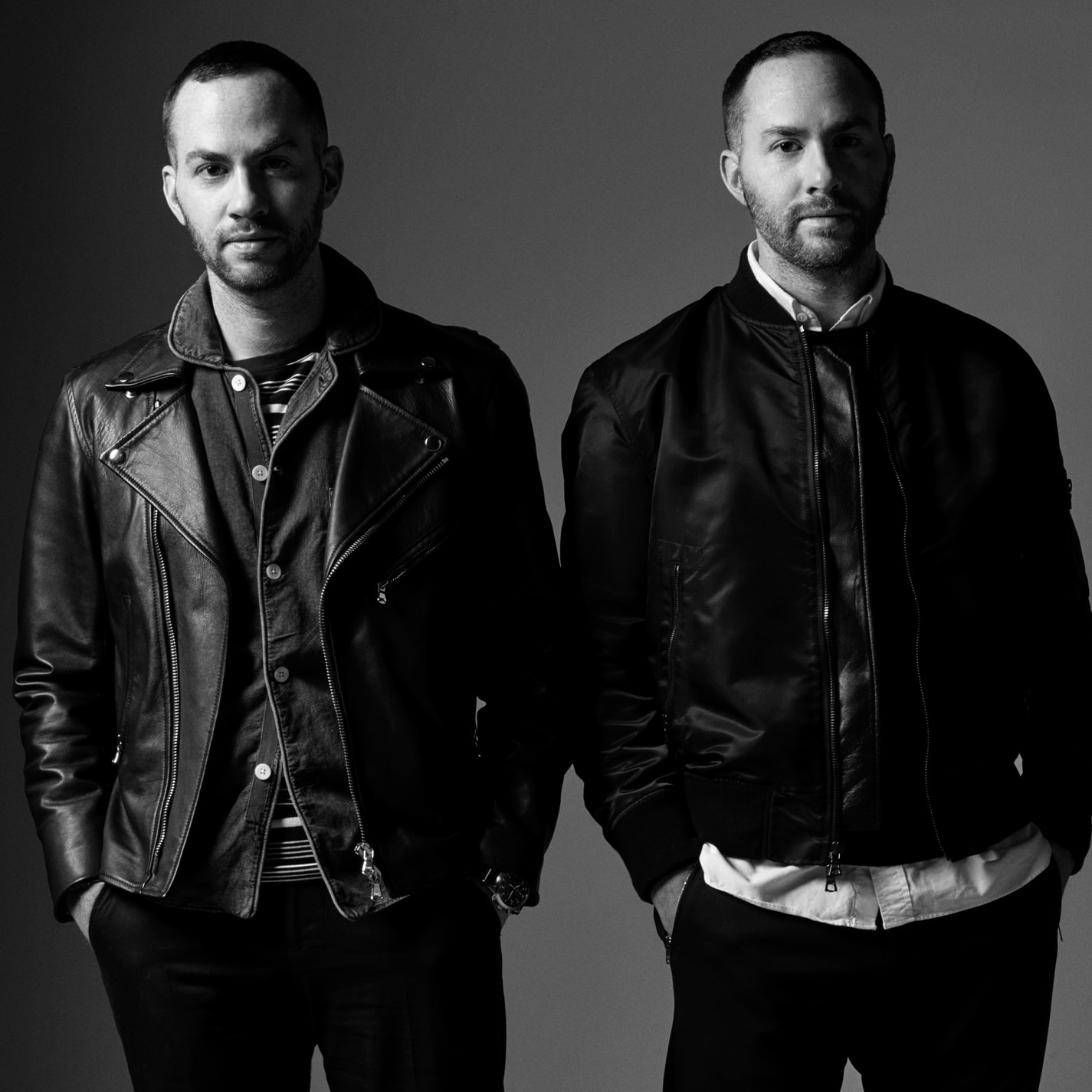 Ariel and Shimon of Ovadia and Sons
We share a similar style but in our own ways. We inspire one another with designing and our individual view.
What are some of the advantages or things you like the best about working closely with family, rather than a partnership between friends or acquaintances?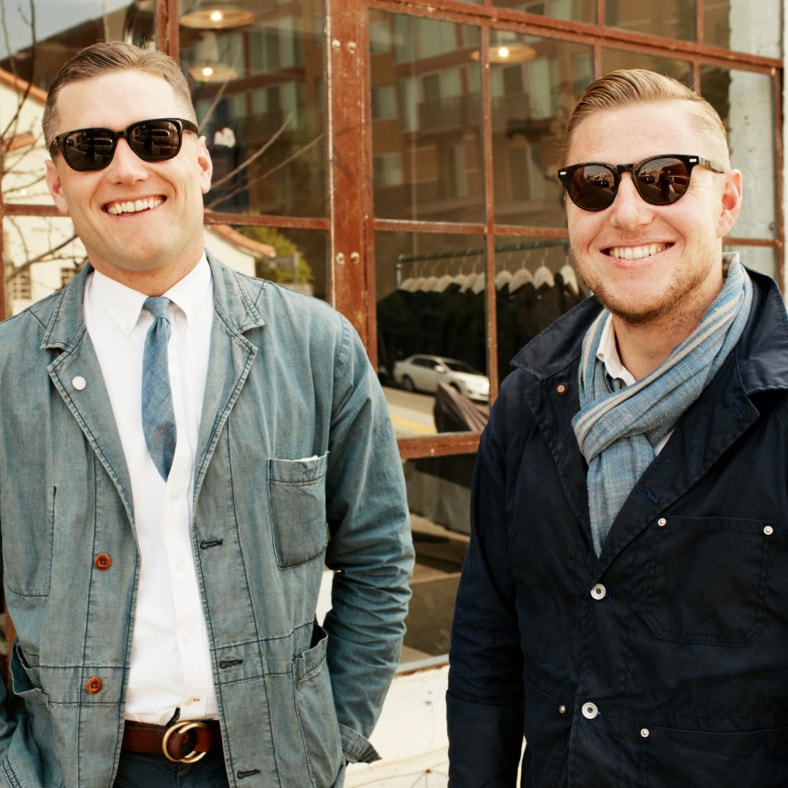 Raan and Shea of Apolis
I think we understand even the smallest detail or thought since it's family so often we could answer how the other person will react before it happens. Also I think the fact that it is a non-option to have a falling out. With general partnerships there is always the ability to bail but family is not really an option to consider.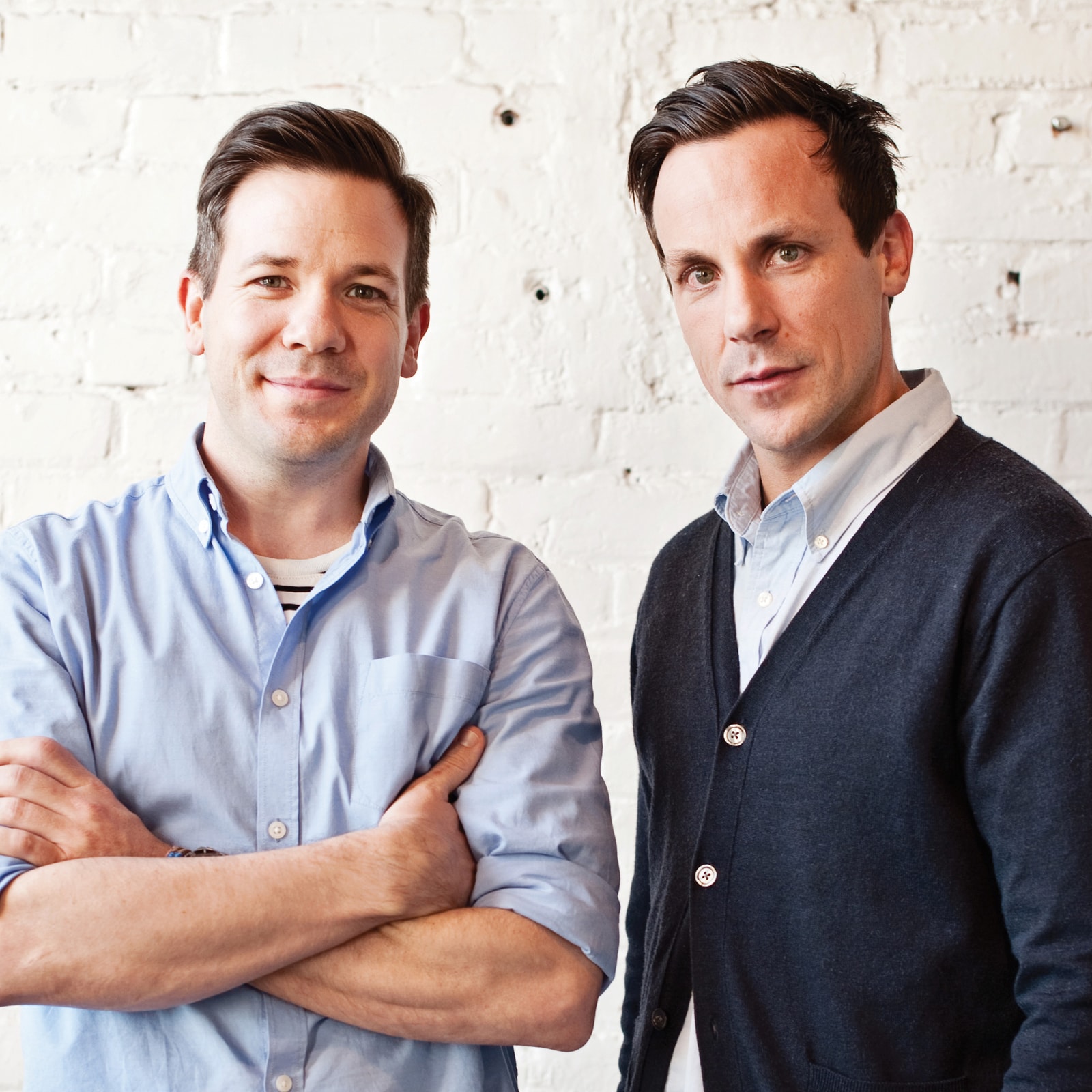 Lyndon and Jaime of Herschel Supply Co.
I think the lack of sugarcoating that you get when working with family is refreshing. There is complete honesty and it's usually either a yes or no question. It moves things along quickly, because you don't waste any time trying to be polite and make everyone happy.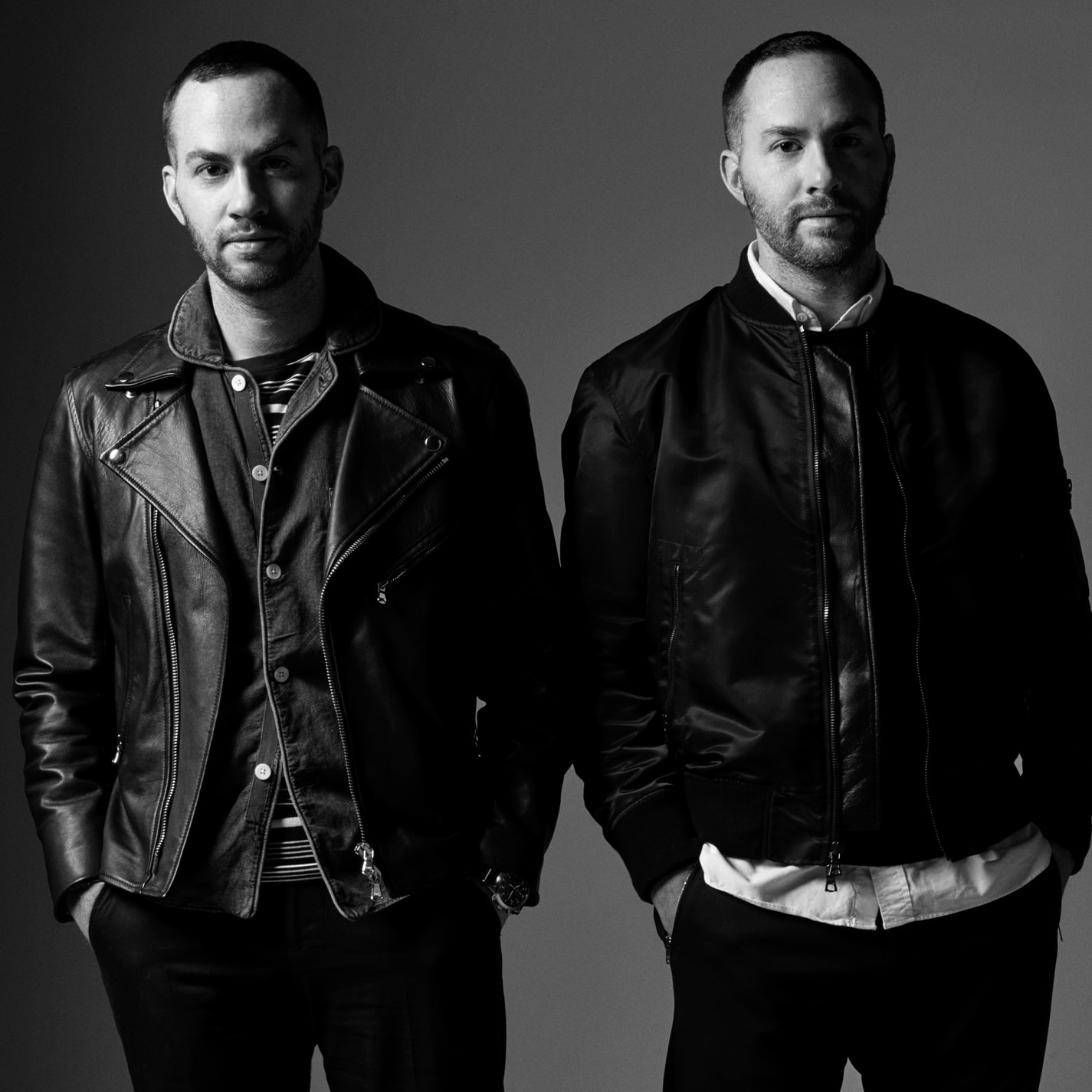 Ariel and Shimon of Ovadia and Sons
You have trust and confidence that wouldn't be as strong if it were a friend or business partner. You also know what you're getting into and the different dynamics of our personalities which compliment one another. It's a great balance.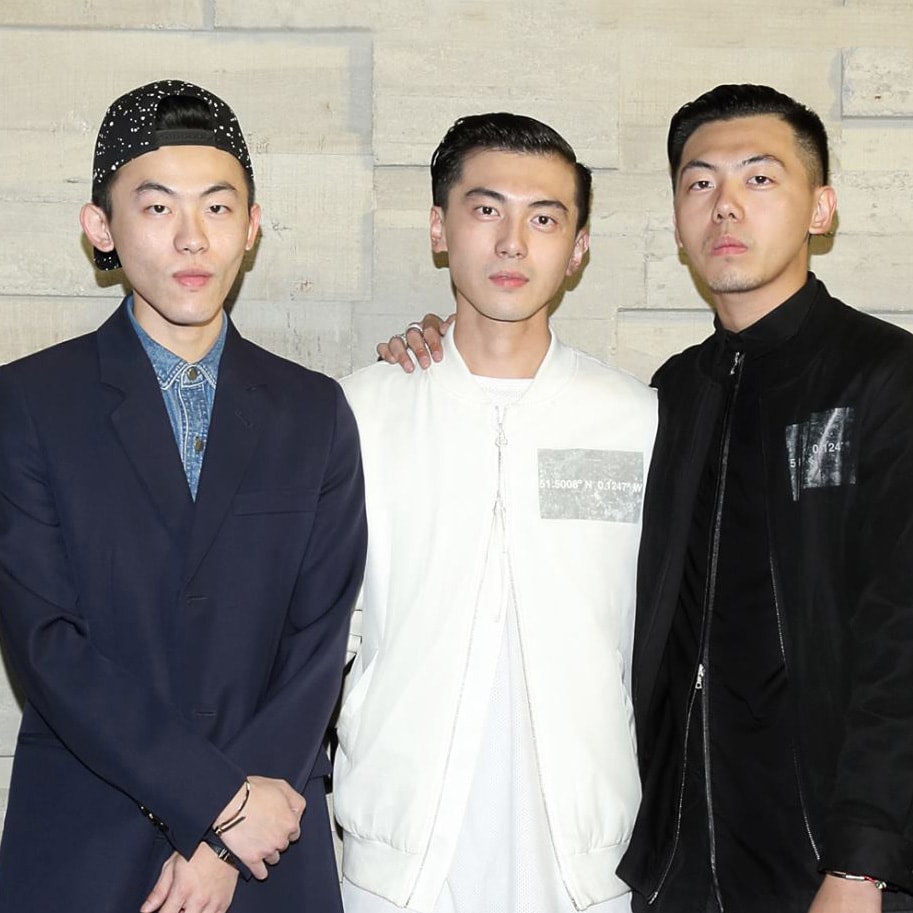 Steve, Michael and Richard of Ne.Sense
There's no days off. When you work with a partner there might be working hours, but because we're brothers, there's no time off. Even though we all live in different countries (Steve in LA, Richard in Tokyo, and Michael in Taipei) we're working and communicating 24/7. We love it and we are always brainstorming for new ideas.
What are some of the challenges?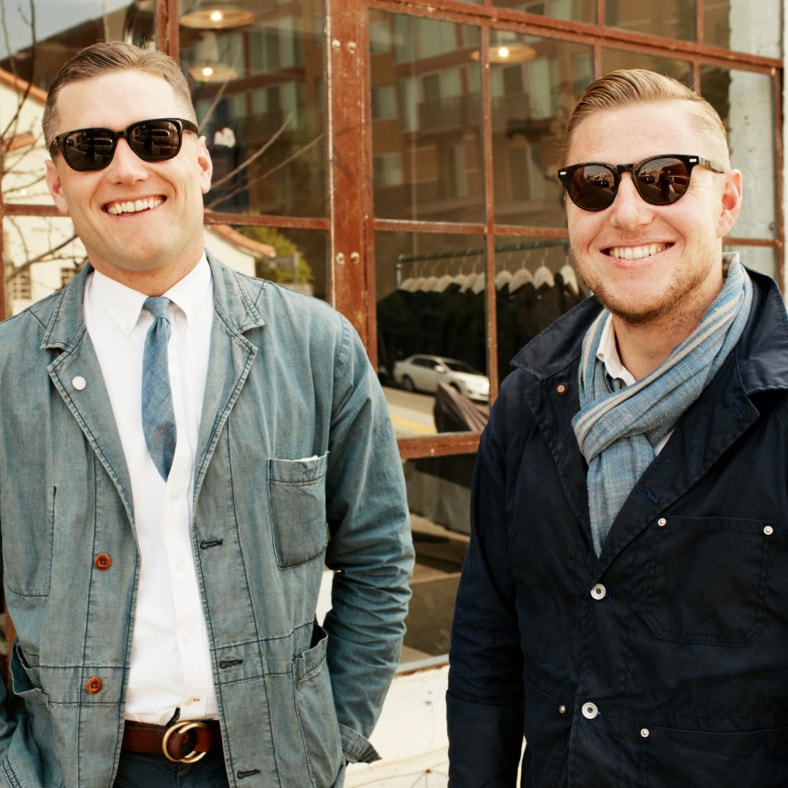 Raan and Shea of Apolis
We are both professionals at pissing each other off which gets exercised pretty frequently. We also will argue from time to time more than a normal business relationship because we are brothers and that won't ever change.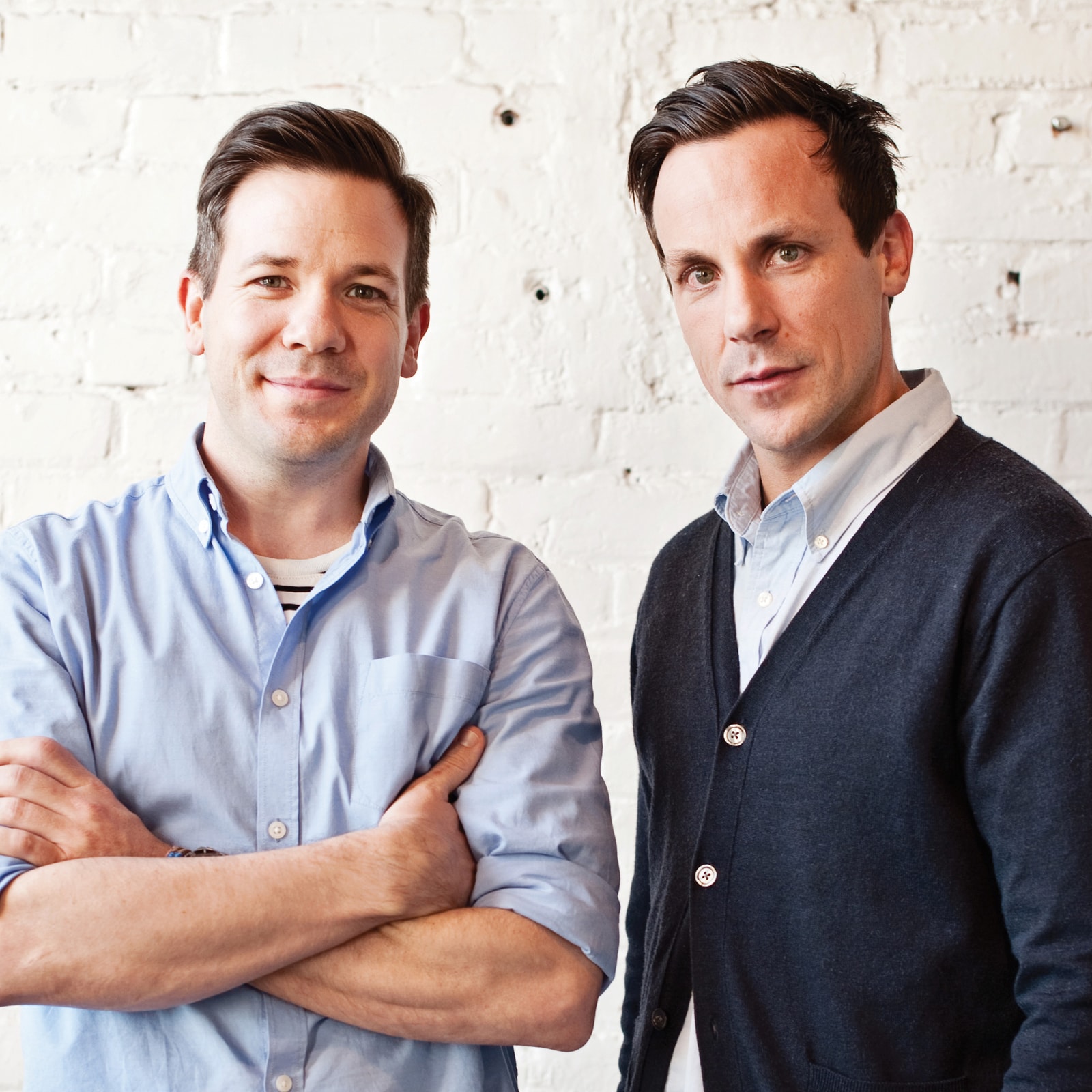 Lyndon and Jaime of Herschel Supply Co.
Probably honesty as well is a challenge, because you are so honest. Someone can be so passionate about an idea or a vision and it will be stopped in its tracks. At the end of the day decisions have to be democratic, you have to make decisions collaboratively.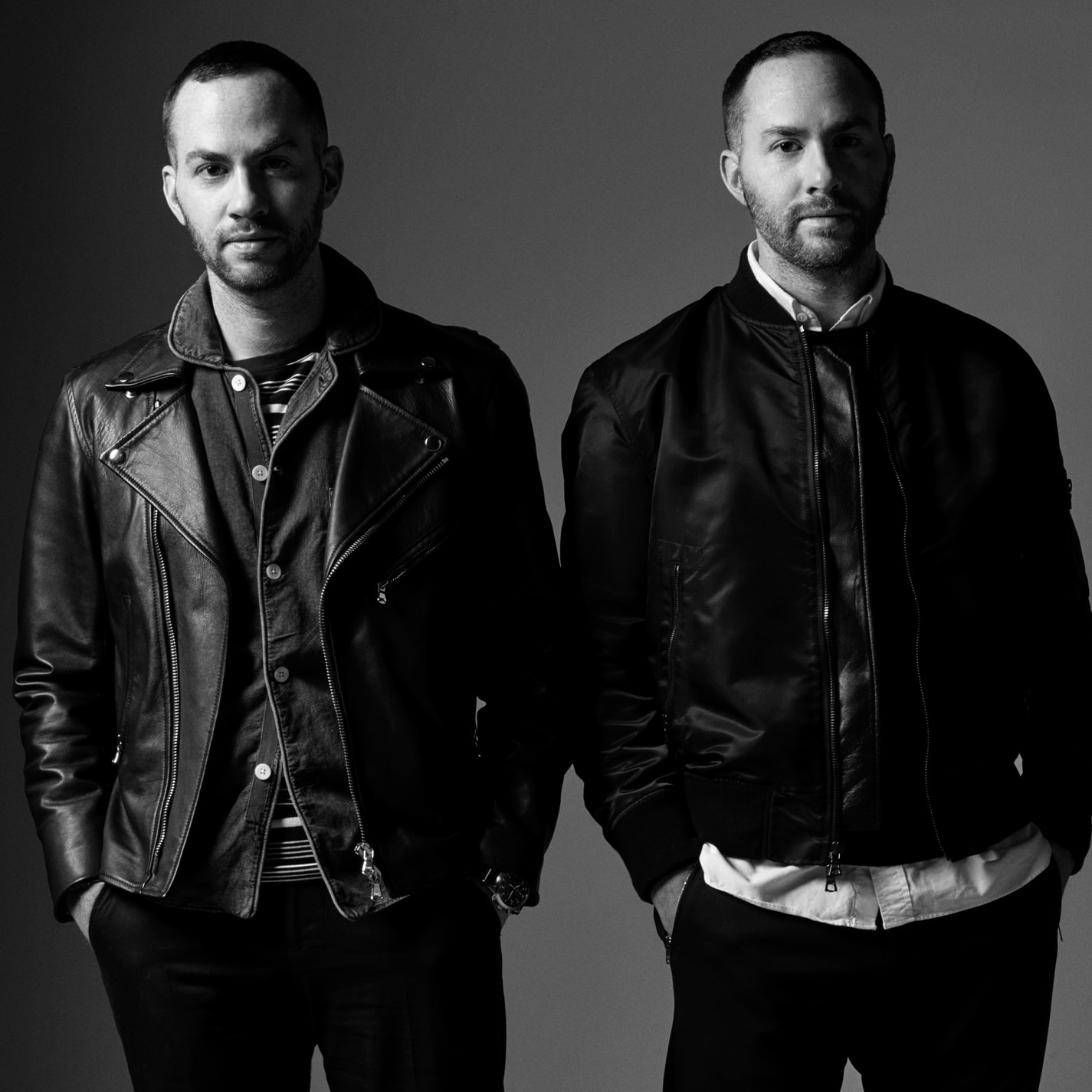 Ariel and Shimon of Ovadia and Sons
There are no boundaries – anything goes and we don't hold back on stating our opinion to each other.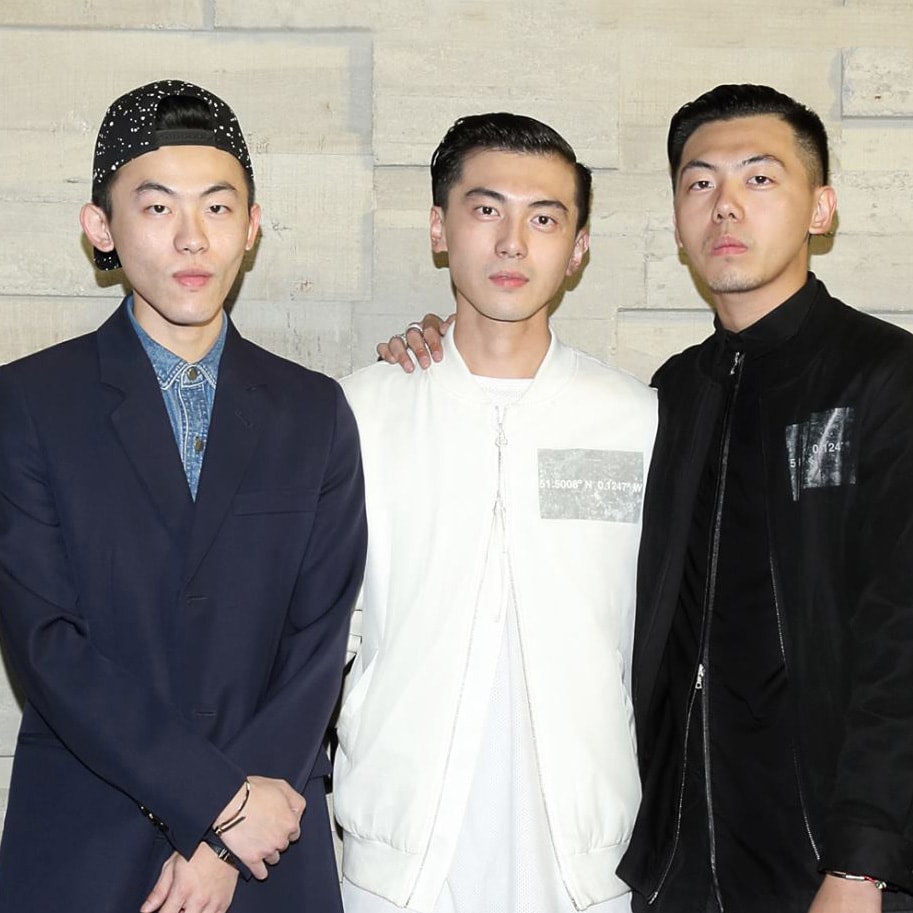 Steve, Michael and Richard of Ne.Sense
One challenge we regularly face is to let go and separate our personal life from work. Since we all live together and share the same social circle, we are always discussing topics surrounding work everywhere and sometimes it annoys our friends because once we start, we never seem to be able to stop discussing. In addition, since our life is so in sync with our job, we really care about the outcomes. If the outcomes doesn't meet our anticipations, we often get very discouraged and frustrated. My parents always tell us to just do your best and let the result play itself out. It seems hard to do right now, but it is something we are still learning as the journey continues.
Siblings often ignore conflicts, allowing them to fester and eat away at the relationship. How do you guys solve your disagreements? Do you solve personal and business conflicts differently?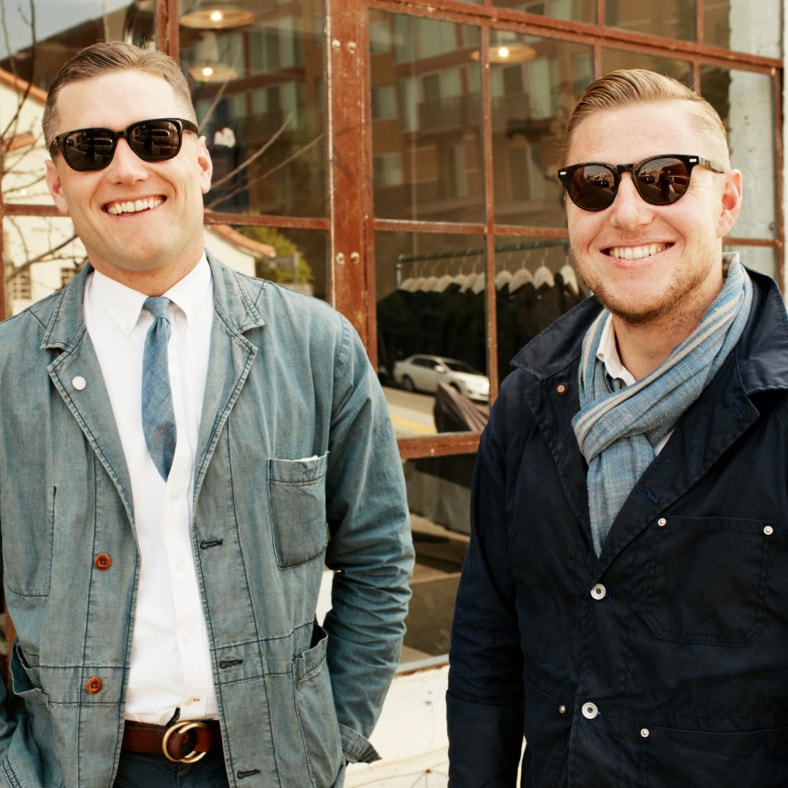 Raan and Shea of Apolis
We argue no doubt, but usually work it out quickly and in person or on the phone so we can understand the other side. There tends to be more business conflict than personal which is nice to keep it between that and usually ends in some compromise that I think looking back has had a huge impact on moving the brand forward.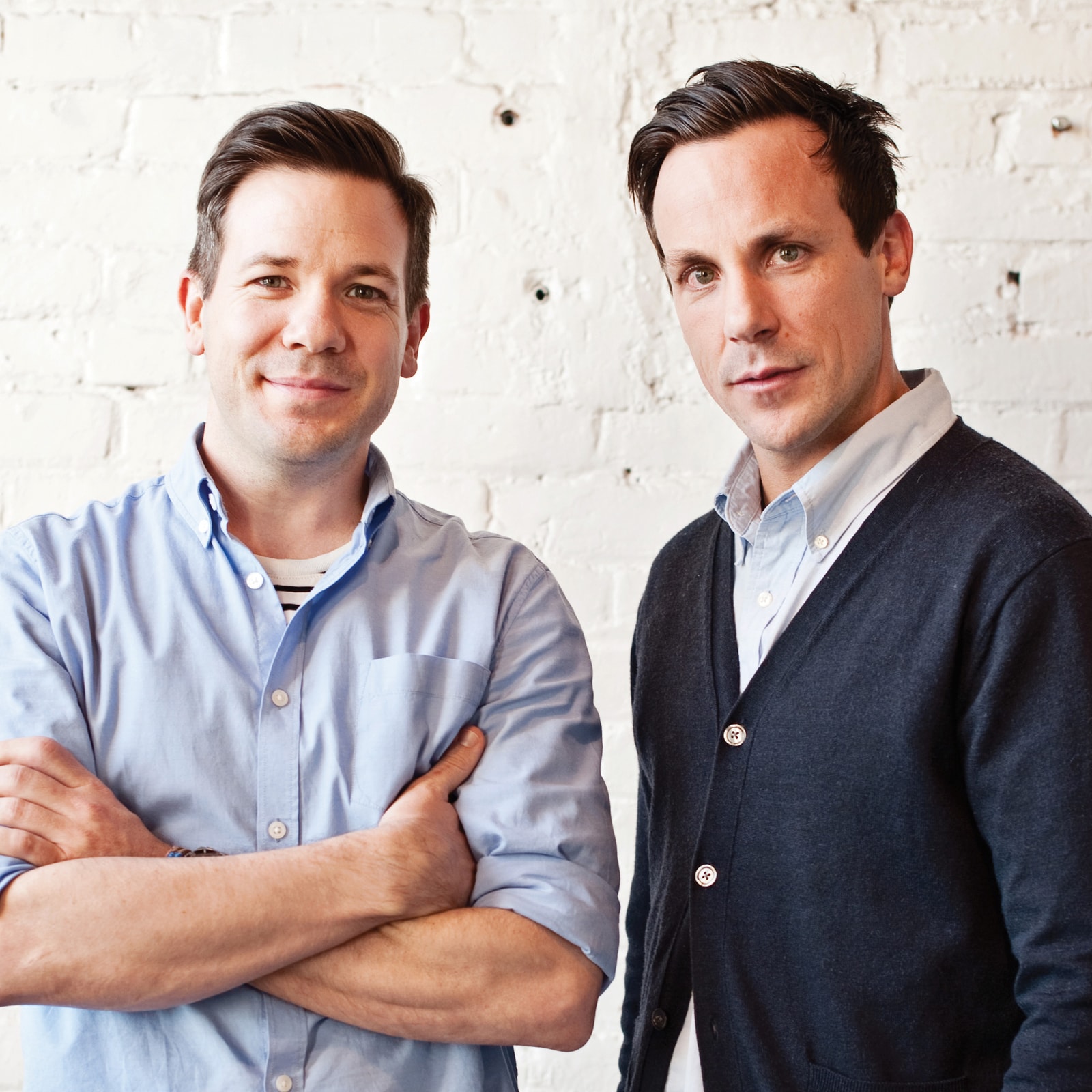 Lyndon and Jaime of Herschel Supply Co.
We definitely have disagreements, but we try and solve them as quickly as possible. It's really important it's addressed as soon as something comes up. We have been having disagreements our entire lives, but we have moved on from breaking noses and slamming doors which always by the time you have cleaned up all the mess from that, the fight is over and that is still true today. You get mad, and you move on, it happens. If it's a business conflict, it's a business conflict. If it's a personal conflict it's a personal conflict.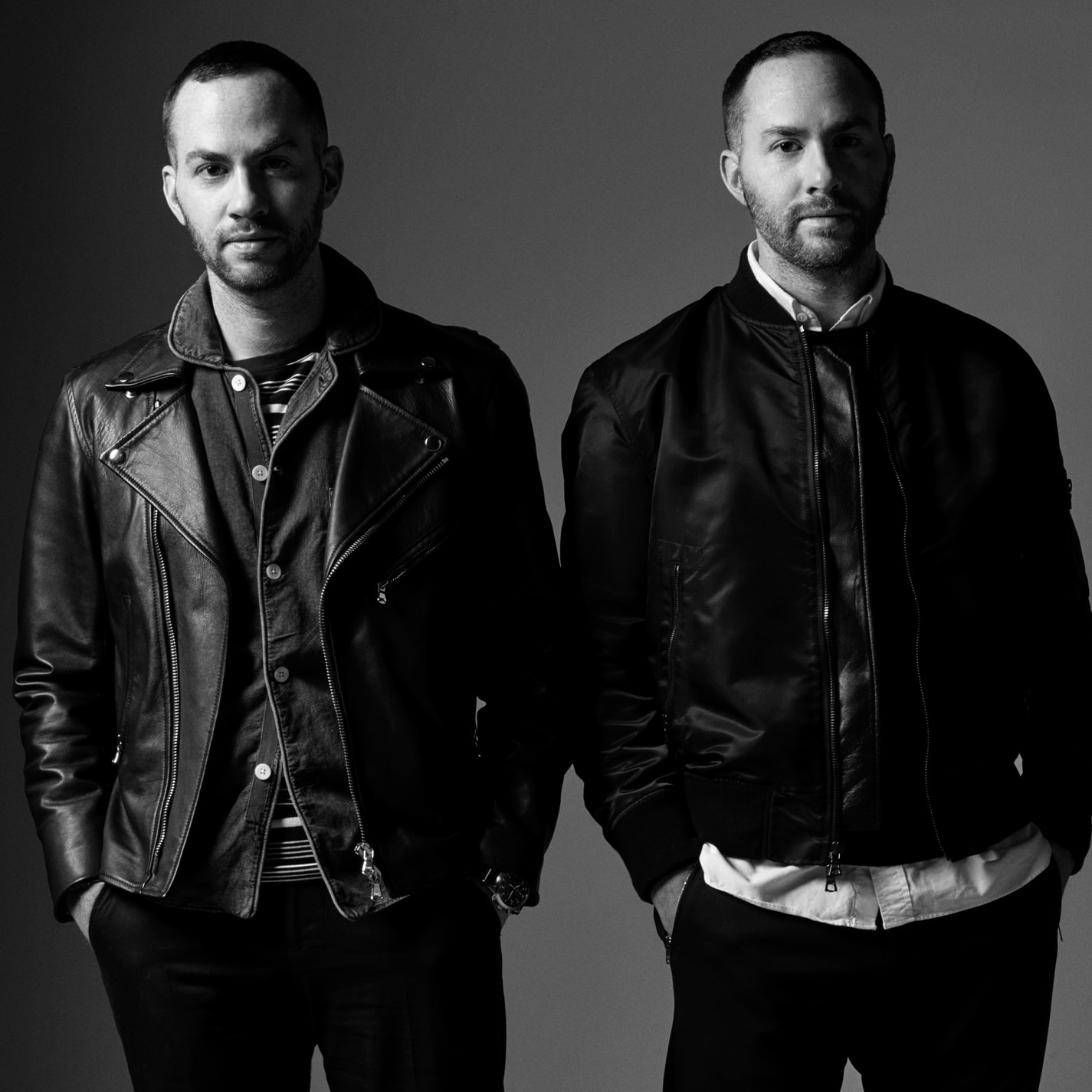 Ariel and Shimon of Ovadia and Sons
We don't ignore conflicts – we usually go at it for a little while and then move on. It's good to get disagreements out of your system. Sometimes you just have to agree to disagree. Conflicts will always be there regardless of who you're working with. The key is understanding you have to move on when it's not worth your time.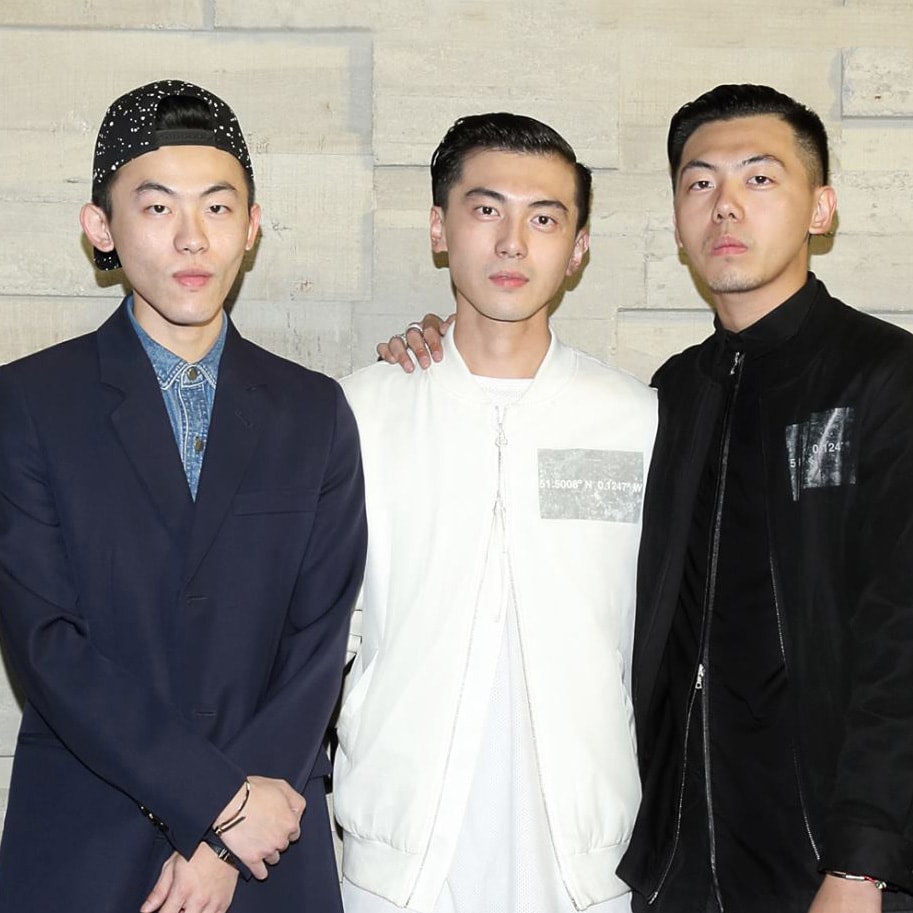 Steve, Michael and Richard of Ne.Sense
One rule we have is "no secrets." If we have something in mind, we just speak openly. To us, the only way to sustain a healthy relationship is to be open. If one of us is not happy with the decision, we say it loud and clear. However, we all agree that we respect and trust each others role to avoid unnecessary disagreements, which may slow down the working progress. Steve always makes the final call and takes the responsibilities for business occasions. However, in our personal life, Richard makes plans and settles conflicts between us three.
How has your professional partnership strengthened your bond?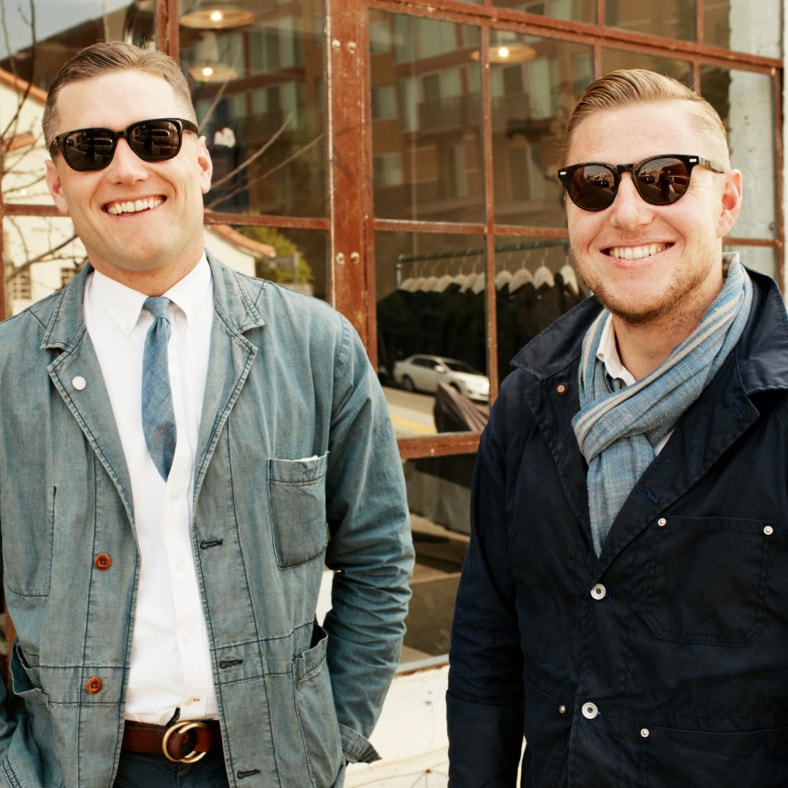 Raan and Shea of Apolis
It has made us realize that in the end we are still family so we need to work it out and keep moving forward to keep our families close and business healthy. Also I think given how opposite we are we would have never gotten so close if we had gone off to various industries instead of working side by side for 10 years and learning each others strengths, and to lean on each other to make something better together then alone.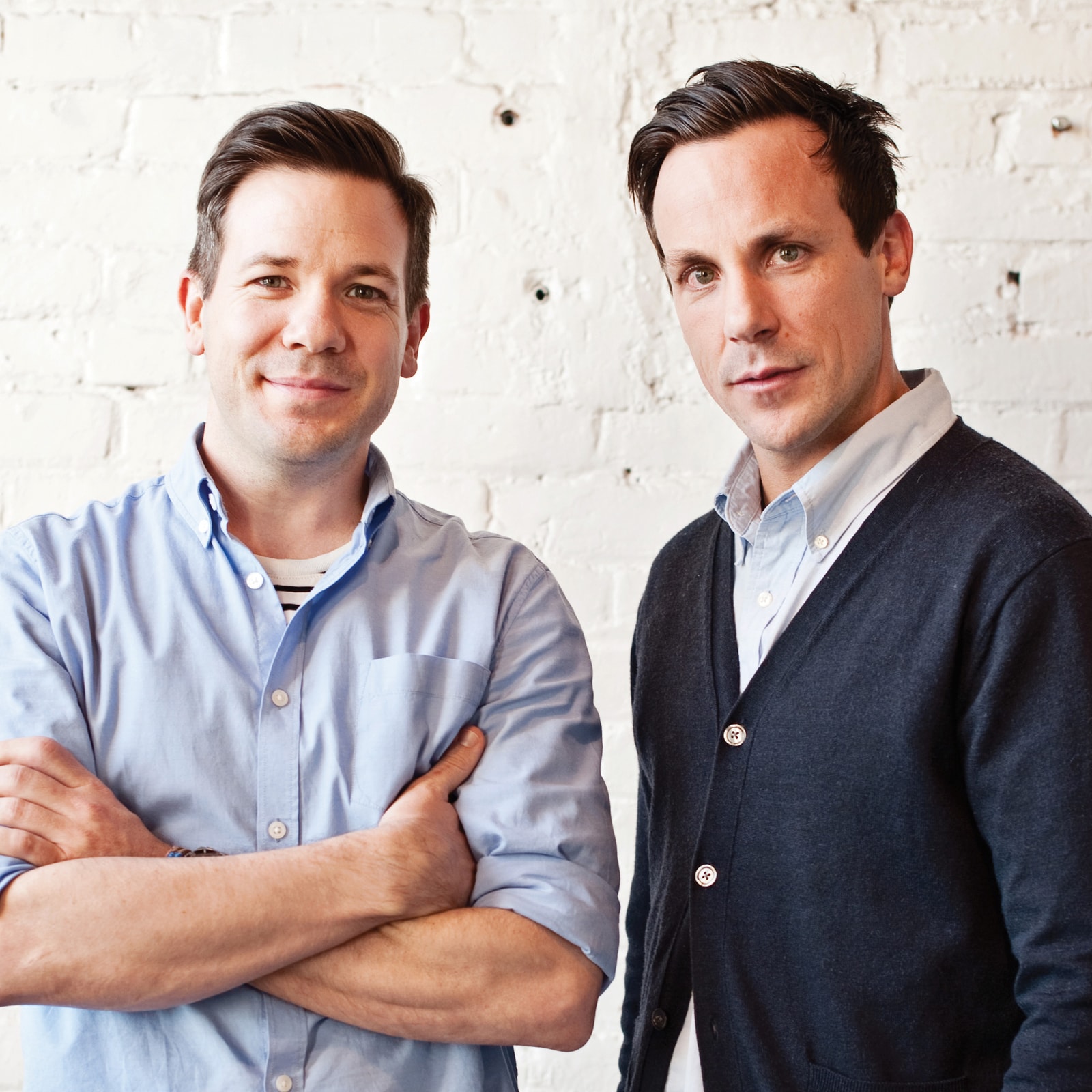 Lyndon and Jaime of Herschel Supply Co.
I wouldn't say it's strengthened our bond as we've always been good friends, but it's definitely brought another element to it. We hang out on the weekends and after work as friends. Our families are very close. Whether it's work or life there's always something to talk about.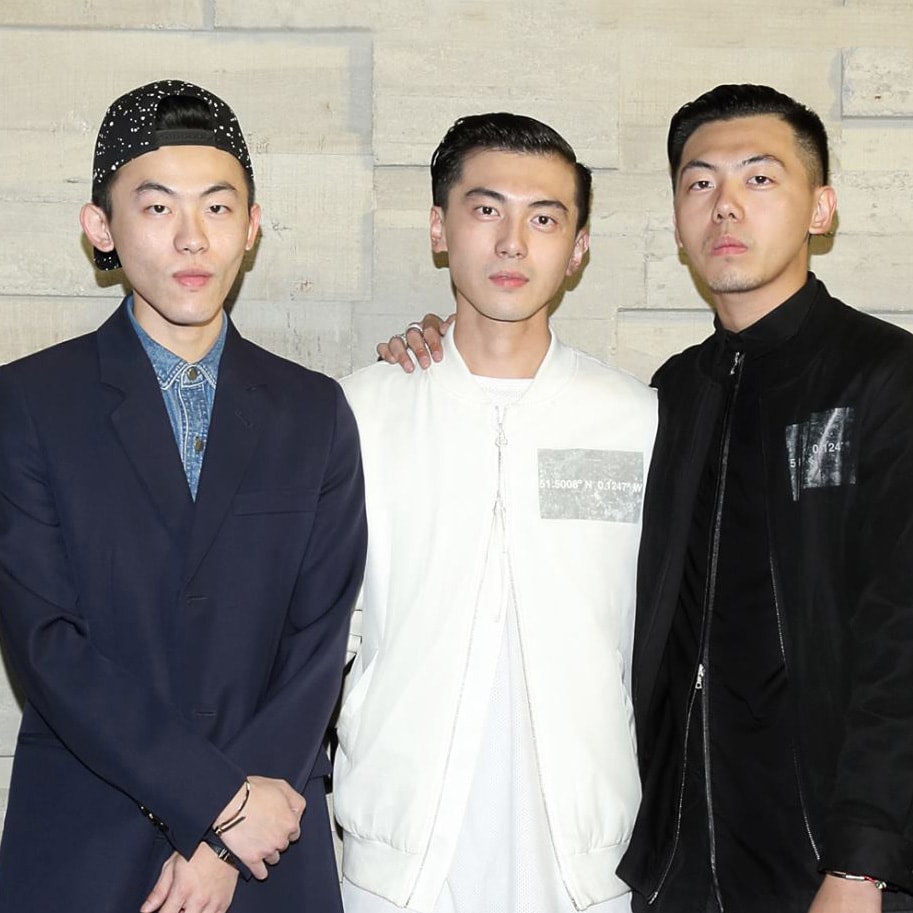 Steve, Michael and Richard of Ne.Sense
Without a doubt, professional partnership definitely makes our bond even stronger. Like what we mentioned before, there is no time off, the ball is still rolling even when the store is closed. We just keep talking about what we see in the market. We do not see it as work. To us, fashion is like our candy. We chew it up and endorse it with joy.
There are plenty of sibling relationships that have been broken and abandoned, how do you all insure one of life's greatest and longest bond endures?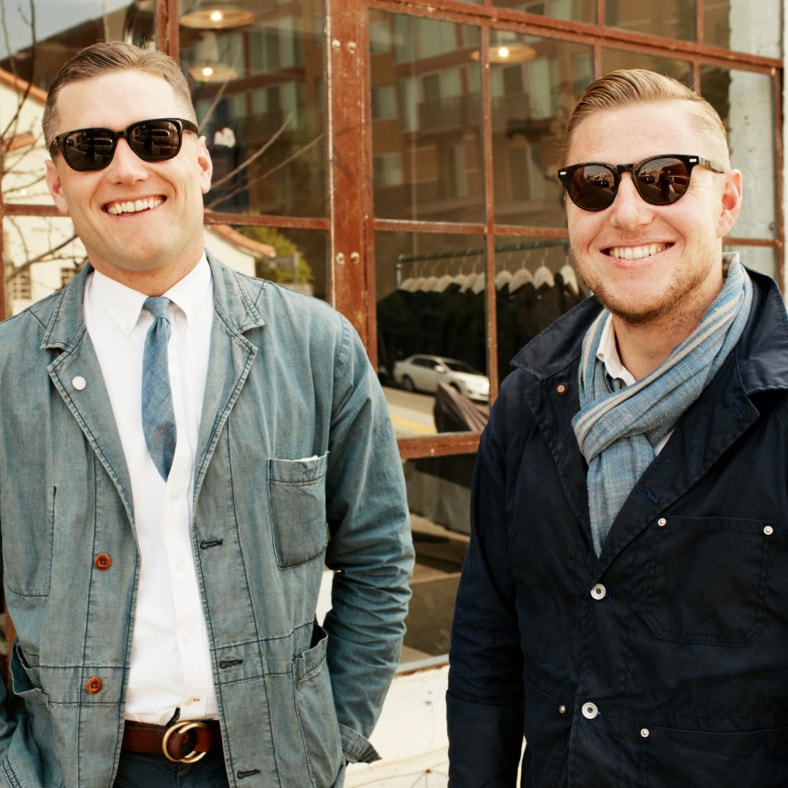 Raan and Shea of Apolis
I think it's about keeping short accounts of frustrations and being honest with each other. Also realizing that we both have each others best interests in mind but we may have different perspectives of the best path.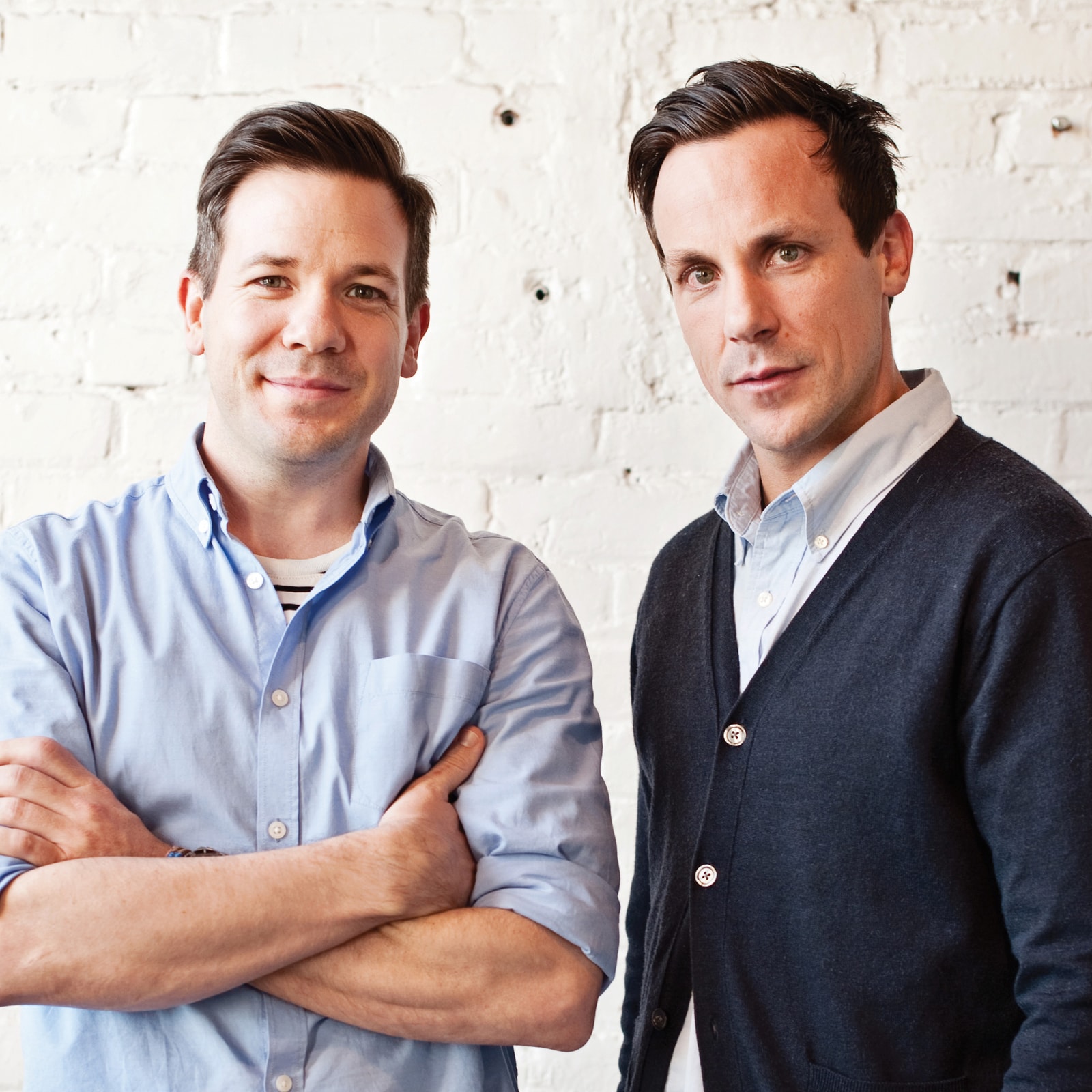 Lyndon and Jaime of Herschel Supply Co.
I think that our parents are really great role models for us, we have a very tight family. Not just Jamie and I, but Jason (our third brother), our parents, kids and wives as well. I think it's just being honest and being a friend, before being a business owner. When you walk away from work, making sure that you are taking care of each other and still have that friendship.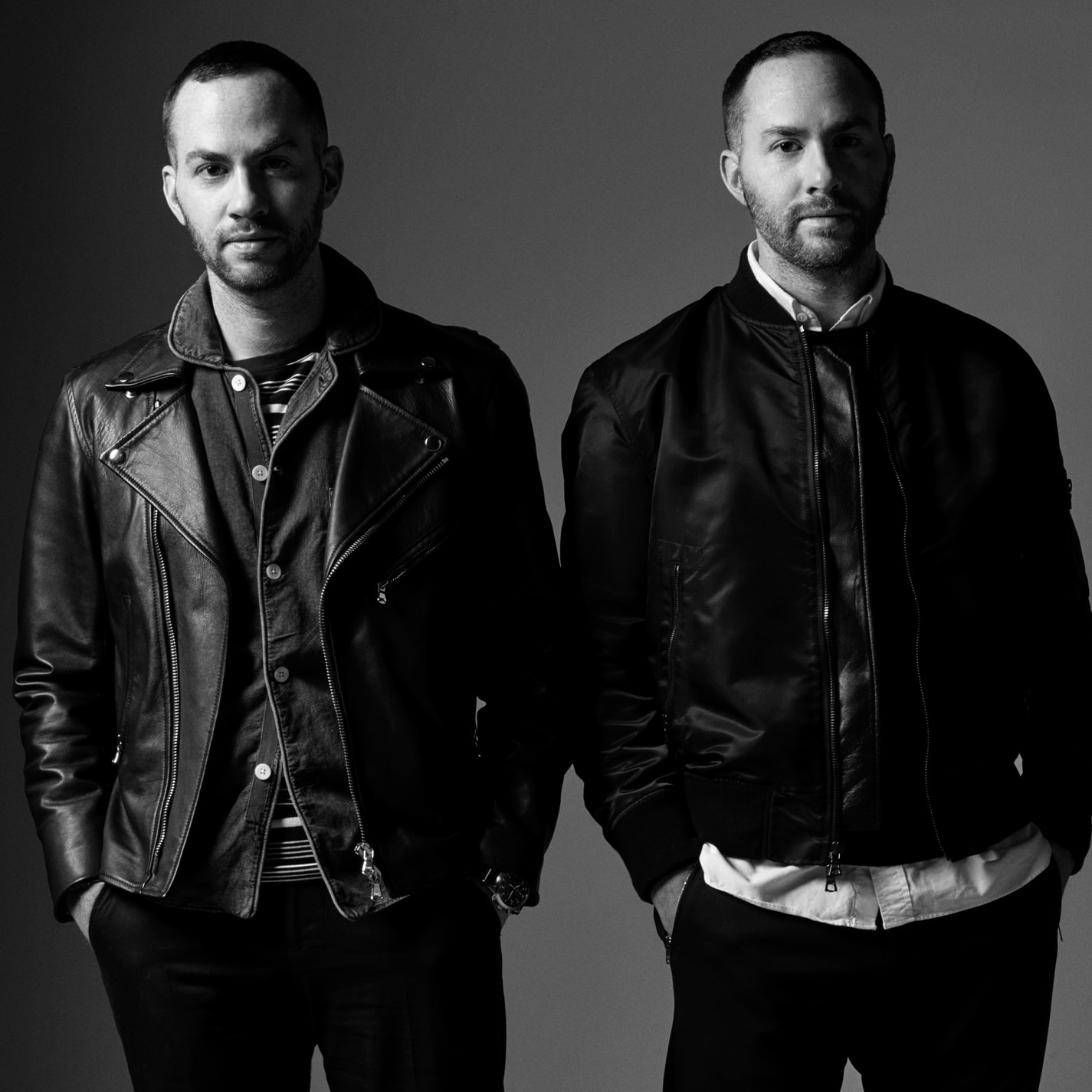 Ariel and Shimon of Ovadia and Sons
We understand that we're brothers first and the business can't get in the way. For us, it's the opposite. It's because we're brothers that we can endure challenges together and support each other.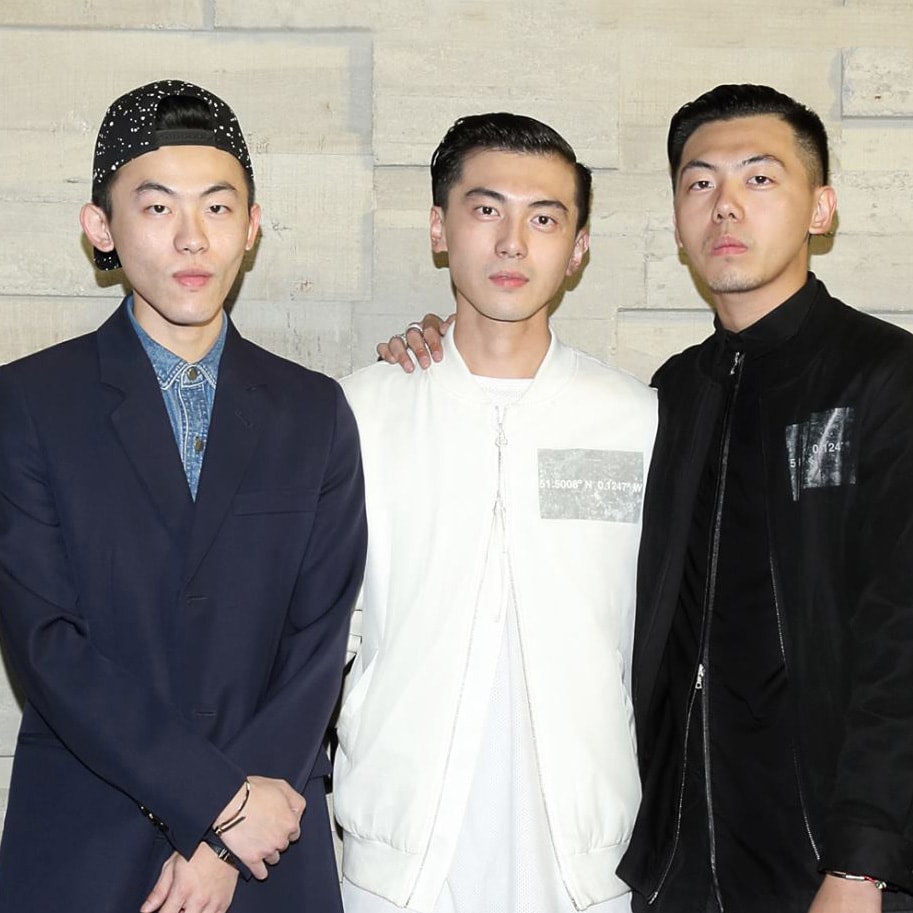 Steve, Michael and Richard of Ne.Sense
We have always been taught by our family to never depart away from one another. Due to this, we have always warned ourselves not to divert away from each other as we grow up.
What does the future of your business look like? Would you like to see it remain in your family for years to come or may it follow the path of a traditional fashion house?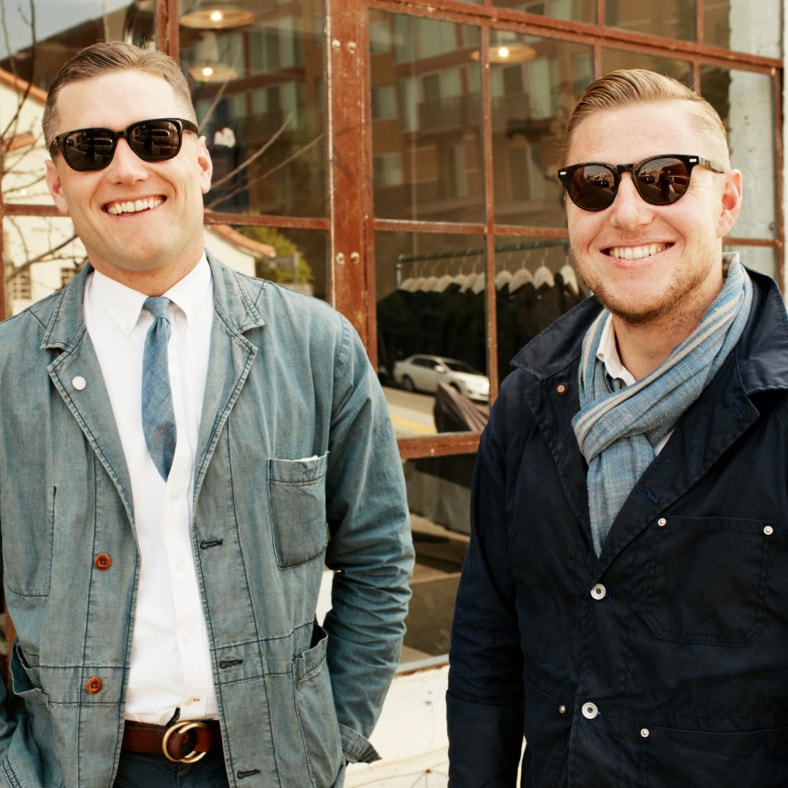 Raan and Shea of Apolis
We have no intention of ever selling it off so we hope it will remain a family owned business for many years to come. I think our passion is hard to translate unless we are steering the ship so that will help it stay close through the years. I think Apolis will expand beyond strictly garments and textiles as we venture further into new countries, new development projects, retail, real estate and technology to grow our mission for global change.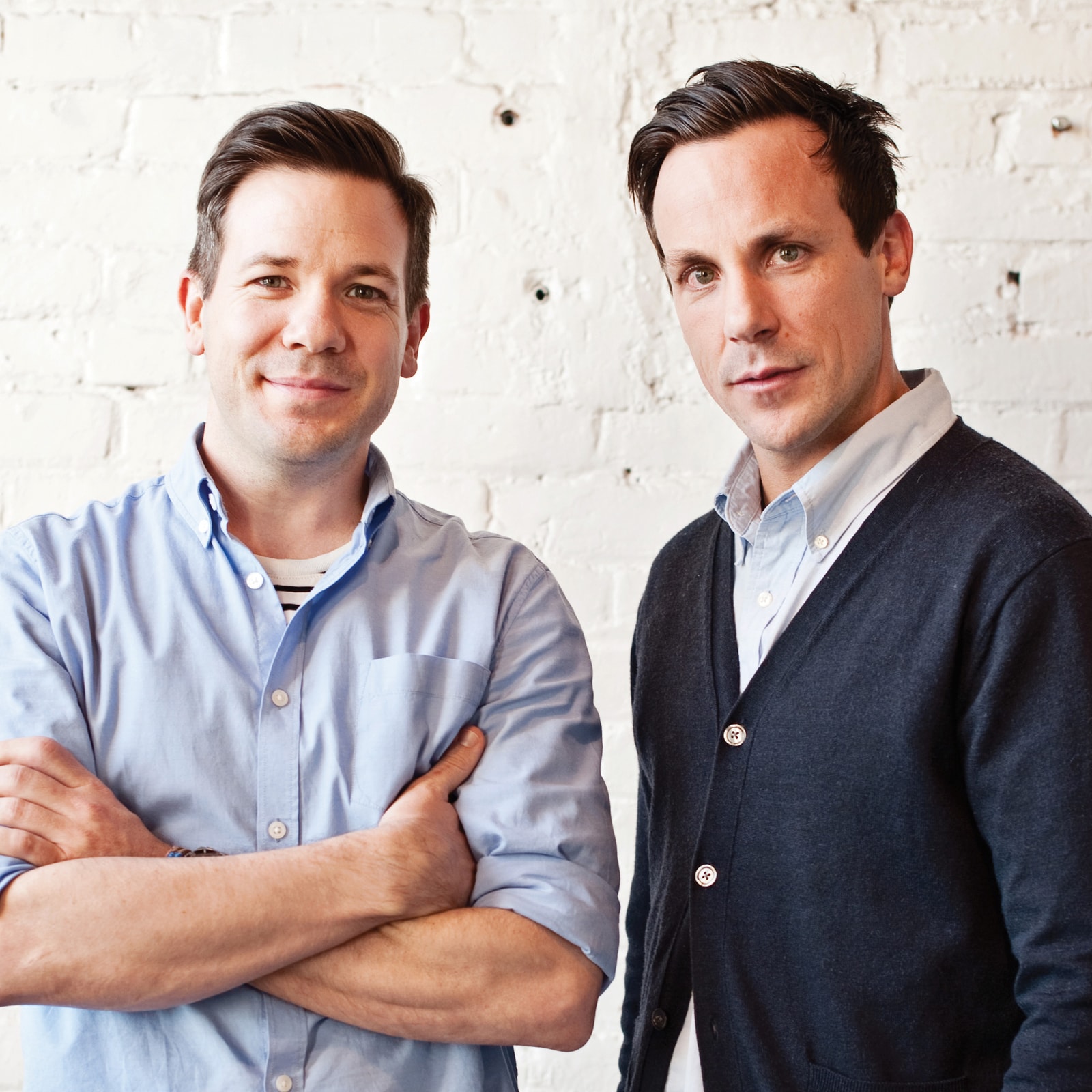 Lyndon and Jaime of Herschel Supply Co.
At this point in time there's no liquidity event in our future. Provided we can run it efficiently, run it profitably, and run it with the resources that we have, we would like to keep it as a family business.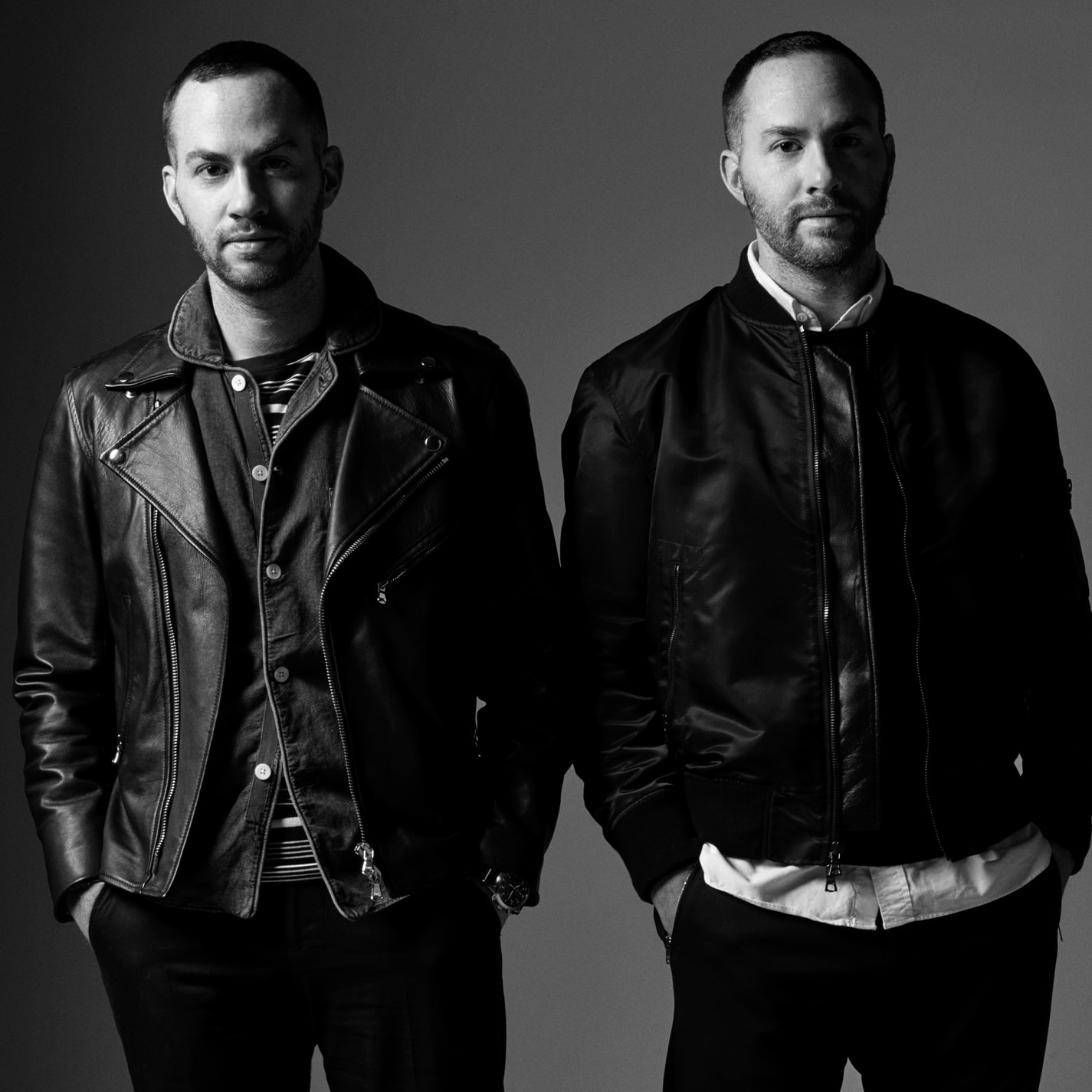 Ariel and Shimon of Ovadia and Sons
The focus now is on expanding our wholesale distribution and our e-commerce. You have to have all the right ingredients and we're constantly working at improving the product in innovative ways, you have to move forward. We'd like to see a store in the near future. The dream is to be able to have it for your family to carry on. We also realize that sometimes you need partnerships to grow and take the brand to the next level. Let's see what the future holds… we're just getting started.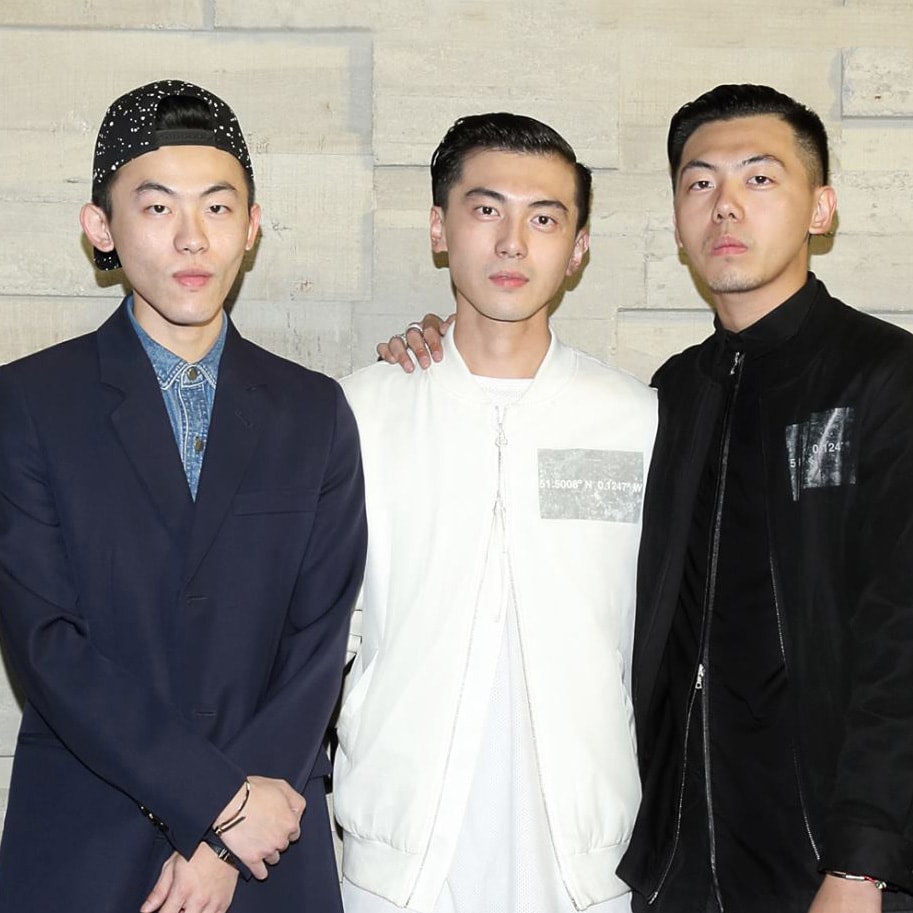 Steve, Michael and Richard of Ne.Sense
We are definitely going to remain Ne.Sense as a family business since we want to be able to always control our own creative direction and to create the experience that we have visioned for our customers. In the short future, we will be developing our own private label and swift our focus towards creating more collaborations plus store-exclusive garments to pair with a well-rounded brand list. Furthermore, we look forward to expand into more lifestyle projects and possibly other countries. Ultimately, we want to influence and to introduce people to a lifestyle that goes beyond to only what you wear.