Chance The Rapper: "There Is No Singular Black Experience or Black Opinion or Black Thought"
Chance The Rapper opens up about his forthcoming album, his grandmother, race, love and more in a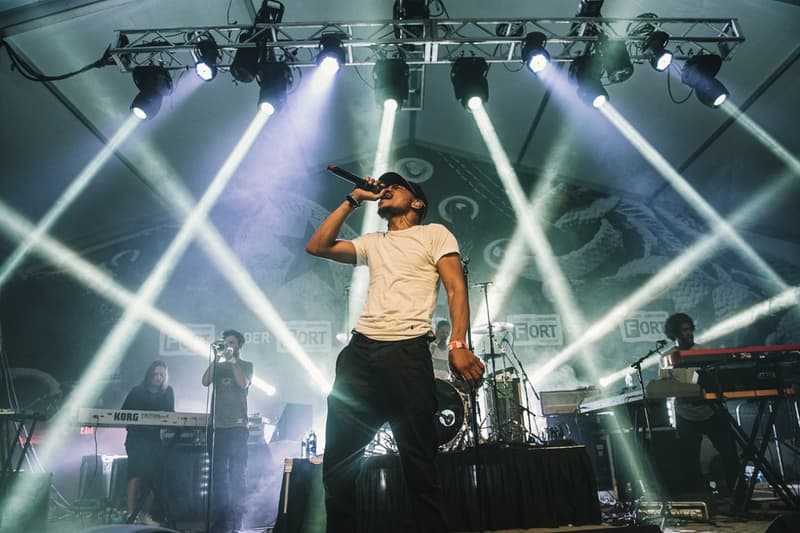 Chance The Rapper opens up about his forthcoming album, his grandmother, race, love and more in a recently-released interview with Complex. Speaking to writer Brian Pandilla, Chance is candid, insightful and shows wisdom beyond his years during the exchange. This may be a somewhat brief interview, but it's definitely worth your time. Chance The Rapper and The Social Experiment's Surf album drops this week, so expect some more quality interviews with the Chicago artist in the coming weeks. You can read through some select quotes below, and read the full piece at Complex.
"Sunday Candy" is about your relationship with your grandmother. What was her response to the song?

My grandmother loved it. My grandmother is a huge part of my life. She's just a great woman; a woman of the church. [She's] a huge influence in my life in terms of my faith and my ideas of love, and women, and family roles: matriarchal role, patriarchal role. She's very involved in my music and very attentive to what I do. She always wanted a song, so me and Nico, he's Donnie Trumpet, we both are very close to her. We were making the project, we made the record for her, and we decided we wanted it to be the only single. We did it like that.

You started an open mic series in Chicago in honor of your late mentor, Michael Hawkins. How did his passing affect you musically?

Musically, from before he passed, he's just been a huge influence, and teacher, and molder of me [from] when I was 14 years old. A father figure not just to me but everybody who grew up in that community: No-Name, Vic, Nico, Saba, Mick—anybody. As a man, also, he's just taught me a lot of things about your role and how you speak to people. He's just a great man.

I would think the open mic thing would be musically how he affected me, him building that space for me. And, also, in his passing, taught me that's my job. I'm not a mentee anymore. I'm not a young artist in the same place; I'm not hungry for the same things. [The] gratification of being donned a great rapper isn't as important as giving people the resources they need in order to make the statements they want to make.

A lot of hip-hop artists have been speaking out about the situation in Baltimore—and beyond. Do you feel, as a prominent black man in the industry, that you have the responsibility to say something about police brutality?

I think, as a black man, I have a responsibility to have knowledge and have an opinion. I don't necessarily think, as a person of influence, that it's always my job to influence people regarding my opinion. I try to explain to people a lot: There is no singular black experience or black opinion or black thought. We are united in a lot of experiences. Because I'm a black man, the life that I live is a part of the black experience, but it's not something I can just pass off as the ultimate.