A Hong Kong Odyssey with Club Monaco featuring Sean Lee-Davies and Maxime Dautresme
Club Monaco is set to open its second free-standing location this month in Hong Kong. Slated to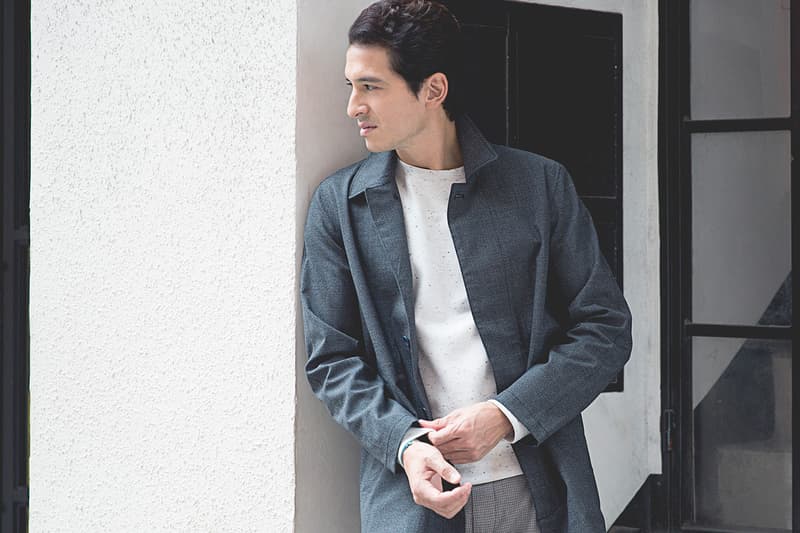 1 of 8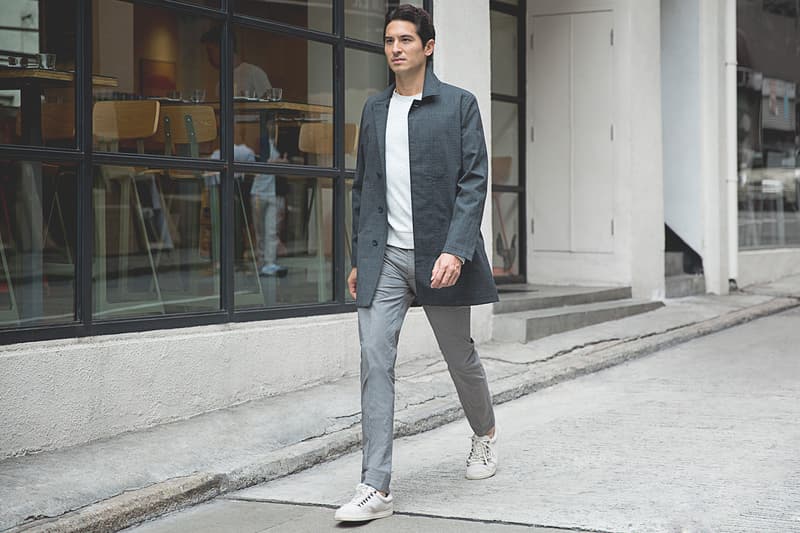 2 of 8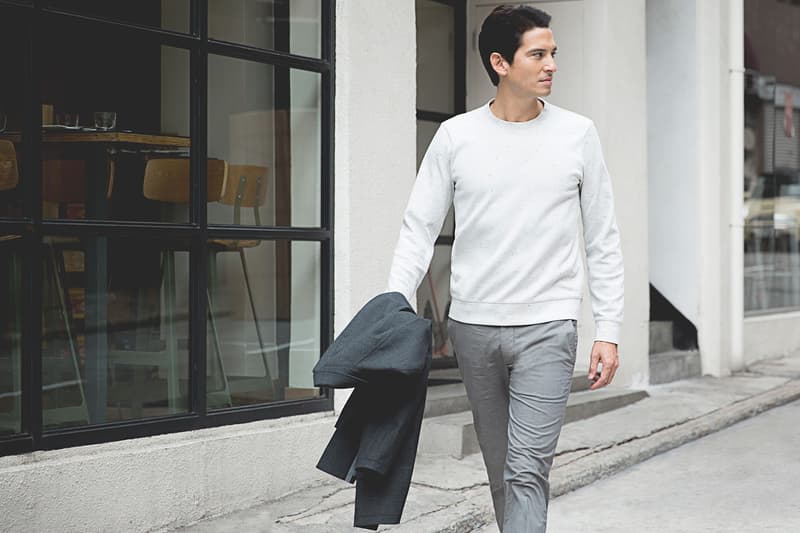 3 of 8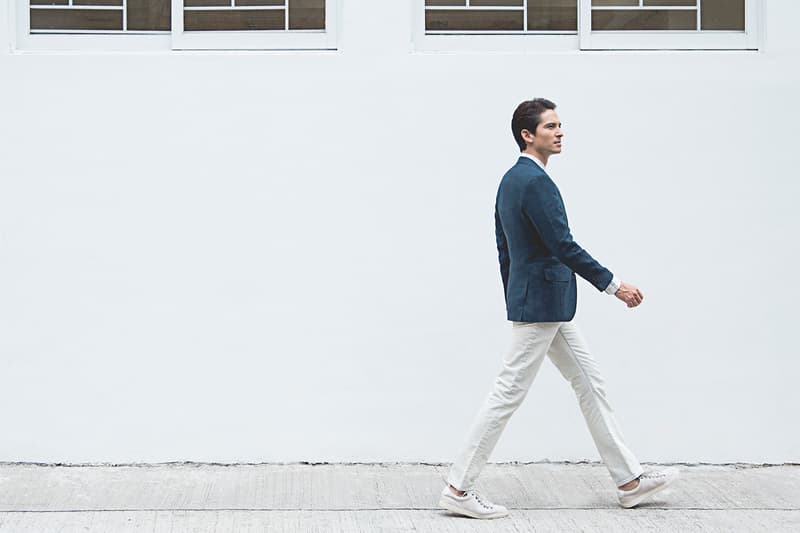 4 of 8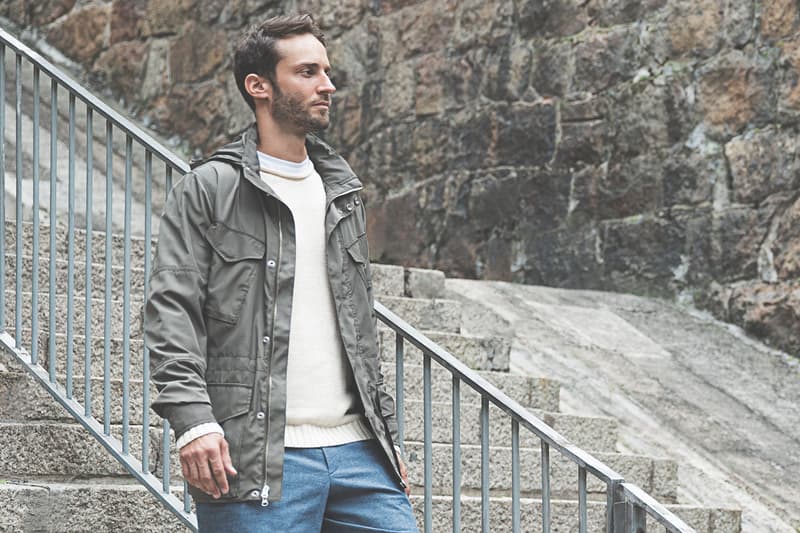 5 of 8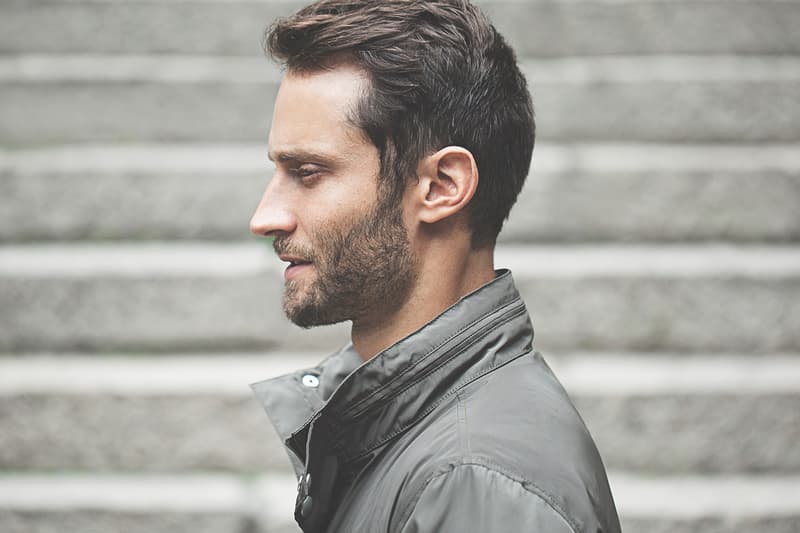 6 of 8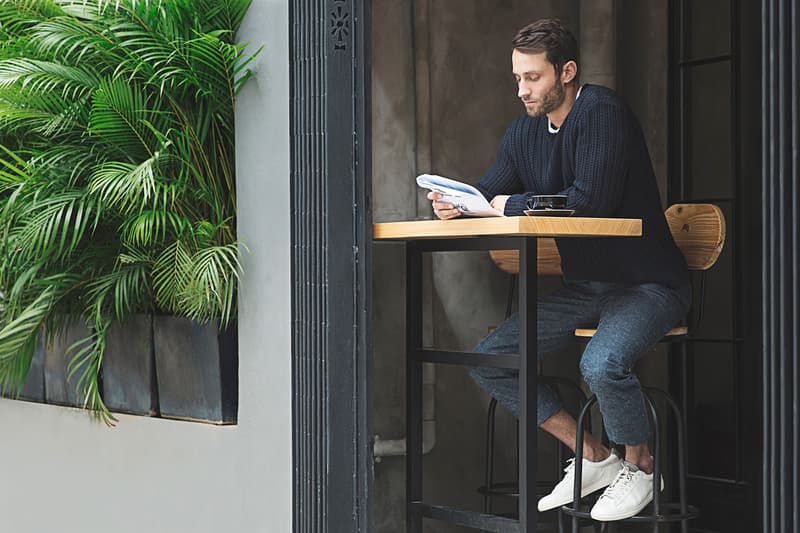 7 of 8
8 of 8
Club Monaco is set to open its second free-standing location this month in Hong Kong.
Slated to open in Fashion Walk, Causeway Bay, the brand's latest outpost bridges the gap between fashion and culture through an innovative store concept. Athletic vibes permeate the space. Vintage gymnasiums and locker rooms inspire the interior's design. Vintage tables from Sweden and France and historical paintings provide a further rustic environment.
The store will feature brands Makers & Muse partners, a series created with the aim of bringing items quality designs and articles from across the world into Club Monaco stores. The Hong Kong store will feature leather goods from Vianel NYC, rucksack from Cote et Ciel, and leather sandals from Dan Ward. The store will also feature the finest assortment of men's activewear from Reigning Champ, wings+horns wings and Zespa footwear.
As an important player in the global landscape, Club Monaco shines the light on some of Hong Kong's most influential creatives who have made a lasting impact on the ever-evolving landscape locally.
First up is Sean Lee-Davies, a multi-faceted talent well-versed in the realm of photography, filmmaking and journalism who has dedicated tireless efforts towards environmental conservation. While photography was Sean's initial passion, a transition into filmmaking has seen him and his production company Activis Media take the lead on several leading documentaries on climate change and animal poaching for National Geographic among others.
Next up is Maxime Dautresme, Co-Founder, and Creative Director at branding and interior design agency, Substance. Known as one of Hong Kong's leading firms, Maxime's intense passion for Hong Kong's urban planning has provided a constant source of inspiration as well as creative challenges based on its penchant for growing vertically.
Both Maxime and Sean have continued to foster a relationship with a city that aligns with that of Club Monaco. Together, both parties have taken it upon themselves to have a positive impact regardless of the ebb and flow of the bustling city — Much like the goals and and aspirations of Club Monaco's Men's Shop.
Club Monaco Men's Shop Fashion Walk
Shop B, G/F, 66-72 Paterson Street
Fashion Walk, Causeway Bay
Hong Kong
p: 852.2113.2728
Open: 11:00am – 9:00pm daily
---
Sean Lee-Davies
Who is Sean Lee-Davies?
I'm a fine art photographer, TV and film director/exec producer and conservationist. I run my own production house called Activis Media that produces high-end, premium content across multiple digital platforms for luxury brand clients. With Activis Media, I've written, directed, produced and hosted feature documentaries and TV shows for the likes of National Geographic and Channel News Asia. Using my media background, I have set up a non-profit organization called Project C:Change, an environmental initiative that aims to raise awareness about the issues of climate change and animal poaching.
How does your approach to photography differ when shooting within a city to shooting that natural world?
Shooting in a controlled lighting studio environment or on a city street are worlds apart from shooting in the wild. There are also different levels of wild when we're talking deep in the African bush; the stakes are considerably higher than if you're in Yosemite National Park. In the wild, you can try and control the situation but there are too many variables. So you have to be more of a photojournalist than a Creative Director. Embrace the unexpected but also use that to your advantage. Throw in the mix with potentially dangerous wild animals and you have the perfect recipe for endless hours, if not days, of frustration. But more often than not the challenges of a situation forces you to create something unexpected and new.
As a photographer constantly documenting the life around you, how does urban exploration in Hong Kong impact your environmental initiatives, including your non-profit organization PROJECT C:CHANGE?
When you're walking around the city, it always strikes me how we are constantly beingreminded to consume. Advertising images, shopping malls, consumerism is part of the fabric of the city. What's interesting to me are the bits unwanted by corporations or capitalism.
On a more direct level, walking around areas such as Sai Ying Pun, with its myriad of exotic wildlife medicine shops, it reminds me of how much of the trade still comes through Hong Kong. HK is still a major hub for the ivory trade and shark's fin trade and to me it's a blemish on Hong Kong's reputation as a world class city. As a result, I set up PROJECT C:CHANGE in hope to use the power of art and celebrity to raise awareness about conservation and the endangered wildlife trade to reduce the demand in Asia.
How can the rest of the world learn from Hong Kong's ability or inability to effectively embrace and preserve both its sprawling metropolis and beautiful natural landscape?
HK is 40% national park, and that's an impressive green statistic. You would think that being surrounded by nature our population would be environmentally aware and learn how to protect its natural assets. HK has a huge ecological footprint compared to other international cities, our beaches are covered in rubbish and plastic, we have a terrible recycling waste disposal record and our waters are polluted and empty. Being one of the richest and densely populated cities on the planet we should be the leaders in sustainable and smart living.
From the streets of Hong Kong to the plains of Africa, what versatile piece of your wardrobe is a must have to move so freely between these different environments, and why?
A light color linen Dunhill jacket can be worn pretty much anywhere, whether on a safari in Africa at a luxury brand event.
---
Maxime Dautresme
Who is Maxime Dautresme?
I'm the Creative Director and Co-Founder of branding and interior design agency Substance. My goal has always been to brings context to imaginative ideas. Having lived all over the world, I attribute my keen eye for beauty and culture to an itinerant childhood. I graduated from the prestigious Atelier Christian de Portzamparc school of architecture in Paris but went on to spend time in New York, Miami, Shanghai, and Hong Kong with TBWA, Ogilvy & Mather, and DDB. In 2011, I launched Substance. Since then, I've produced vibrantly captivating stories that stimulate and engage imaginations.
Having traveled the world your entire life, what is it about the urban environment that still inspires you and your creative work?
I am drawn to chaotic urban planning, particularly in terms of scales and layers, that exist in cities such as Tokyo and Sao Paolo. Where around every corner and every block lies something unexpected. However, truth be told, I would be at my upmost happiness living in the outdoors, something I would like to accomplish at a later stage of my life.
Hong Kong has a unique juxtaposition of nature and city life. As a multifaceted creative, how can designers like yourself capitalize on this pairing?
Unique landscapes have an indirect yet solid impact on the cultural mixes, diversity, people's memories and senses of style. We as designers are able to connect with them by mixing and matching multiple layers, dimensions, textures and concepts. People in Hong Kong always welcome something new.
Substance has taken on a number of interior design projects within Hong Kong. How does the surrounding cityscape impact your vision for the particular space in question?
The great density of Hong Kong has continuously fuelled our work. Our client base essentially consists of lifestyle brands and F&B with retail exposure. We count ourselves lucky to be able to work in prime locations including ground floor spaces and building facades, giving the project a sense of belonging. But in this city, where we are constrained by architectural limitations, we can only move upwards. Higher buildings, less street exposure, visibility and integration means we are forever faced with new challenges.
Seeing how your company has offices and clients all over the world, what versatile piece of your wardrobe is a must have to move so freely between these different cities, and why?
A swimsuit.