The Costs of Starting a Fashion Brand: Marketing
There are many costs involved in starting a fashion brand, whether it's monetary or the sacrifices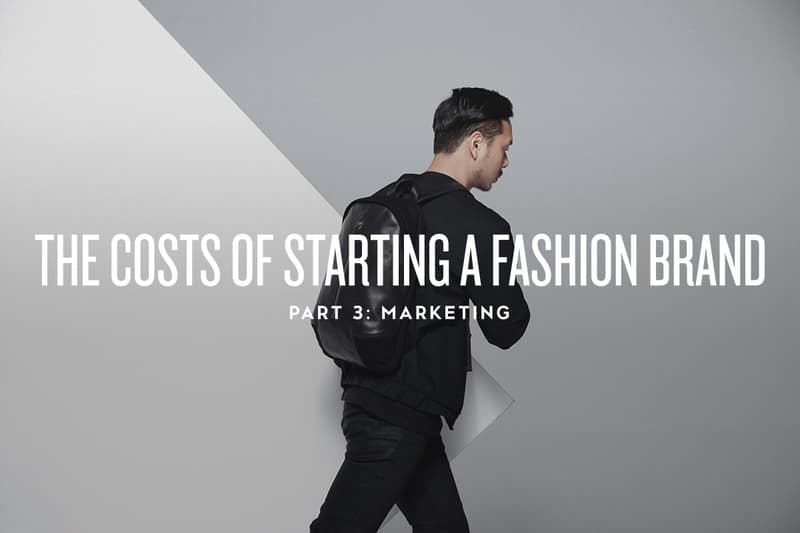 There are many costs involved in starting a fashion brand, whether it's monetary or the sacrifices you have to make, there are big risks to give up everything and venture on your own. In the first two parts of The Costs of Starting a Fashion Brand, we looked at decisions, designs and production. Before you start reaching out to stockists or think about selling on a webstore or brick and mortar, marketing is the beginning in generating demand for your product.
After production is complete and you have garments to sell, the next step is to get the word out there and start marketing. Generally, new brands would spend little to no money on advertising or a paid placement in a publication, as these fees are not feasible when starting up. Publications within the Condé Nast enterprise, or similar magazines on that level of readership can charge significant amounts that go to the six-figure region (click here for Condé Nast media kits), while there are certain digital publications out there that can start at $2,000 USD. However, you must bear in mind that the money you spend on advertising at one publication is relative to how much impact it will have in terms of ad size, placements, etc. You can even find outlets that will take $500 USD but it may literally just be a press release sent out to their email base.
Tapping knowledge from the likes of Guillaume Philibert of Filling Pieces, Tim and Dan Joo of Haerfest, Terrence Kim of IISE, and more, we see a common theme in the marketing of these reputable brands, in that barely any money was spent on advertising at the early stages. The Internet made pretty much all of this possible as a simple press release email to an online publication can go a long way in getting people to know what the brand is about, and the products it offers. Of course, the materials you send over must be of high quality for anyone to take note so photography of your products, lookbooks, etc. must be on point. While hiring professional photographers and stylists might seem attractive, they can also be very costly but if you are passionate about it, you will find a way to get by with less and may not necessarily need professional help at the beginning. Do enough research on what goes into a good lookbook or press release, and you can save on these costs.
---
The Worth of Advertising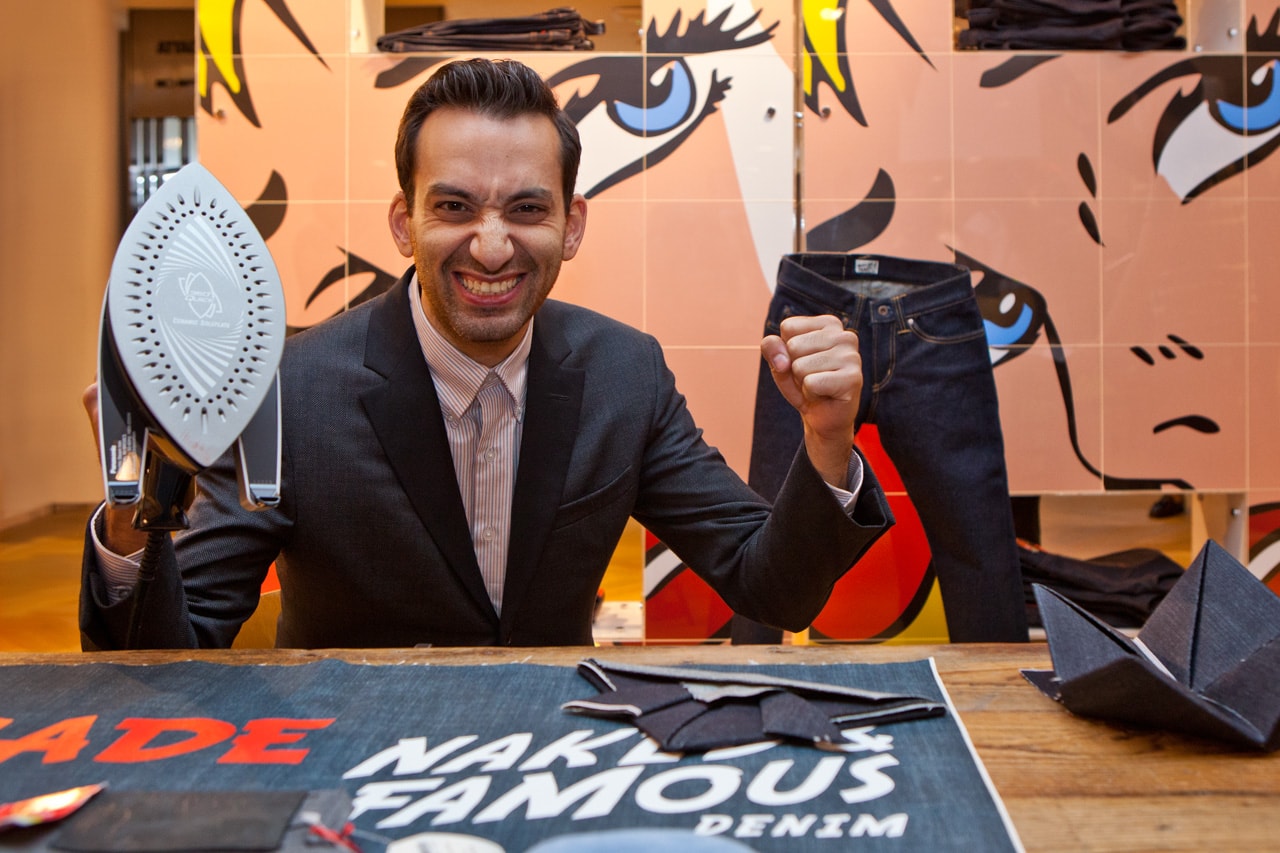 During the past decade or so, we have seen an abundance of brands that started to place great emphasis on social media. While traditional forms of advertising still hold their purpose, many may argue that its impact has been dampened, as everyone starts gravitating towards the digital realms. Facebook, Twitter, Instagram, and the number of other social media platforms out there, have connected more people around the world than we can even imagine; furthermore, they're free. Apart from the options of paid placements on them such as "boosting posts" on Facebook and "sponsored content" from Instagram (something yet to be widely available), be smart with your social media and you can rack up quite a loyal following. The chances of people seeing your brand have greatly increased and this concept of content going viral spawned from social media. Reading up about the intricacies behind the platforms, such as hashtags, optimum posting times and call to actions, will vastly improve your chance of attaining a higher number of impressions and reach. Place your product in the right hands, for example, someone in the spotlight, and the news may spread like wildfire as we have seen many times.
---
Did you spend any money on marketing and advertising your brand?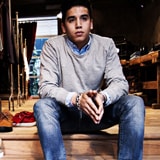 Guillaume Philibert (Filling Pieces)
Until today, we haven't spent money directly into advertising of the brand. Of course seeding and product placement is costing money in terms of product, but for young and upcoming brands, paying for advertisement is not authentic. If media outlets like your product and vision, you will always get the exposure you deserve. Although I do think it's decent and nothing but right to support those outlets that gave you the exposure, when a brand becomes bigger and has a budget for marketing and PR.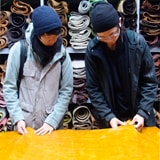 Tim & Dan Joo (Haerfest)
Since we didn't have as many resources at the beginning, we took a more grassroots approach to promoting our brand. We spent valuable time developing strategic partnerships with clients, whose relationships alone would be beneficial to us on a marketing level.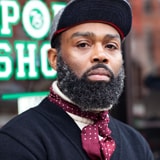 Ouigi Theodore (The Brooklyn Circus)
As a smaller brand, we often think that social media is the answer to it all — it's not. Traditional advertising and marketing plays a major role in how brands grow and are perceived by the public. But the industry is not set up to accommodate smaller brands. There is an advertising and marketing hole that popular brands fall prey to. Your popularity does not mean you have the budget to afford the rates and put together a competitive market plan.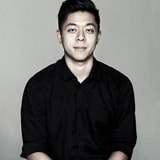 Terrence Kim (IISE)
We haven't spent any money on direct marketing/advertising to date. The money we spend is on producing videos, lookbooks and other content creation about Korea, which we think is more effective and interesting to people.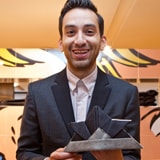 Brandon Svarc (Naked & Famous)
No, unless you count trade shows as marketing, but I count that as sales. Any small brand just starting out should not spend any money on advertising. There is no value in traditional advertising for a new indie fashion brand. If you are dying to give your money to someone for "marketing and advertising," then find a solid indie PR company who won't rip you off, but land you some good press coverage with the right editors.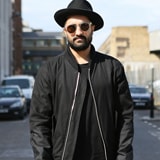 Rav Matharu (Clotsurgeon)
We don't really at present, but as we continue to evolve we will. We have great support from HYPEBEAST, Highsnobiety, Complex, The Daily Street and GQ; people really seem to like what we do so always put it up on their personal blogs. Instagram has been a great platform to market our brand to a worldwide audience; I would recommend this to anyone starting a fashion brand, as it is free!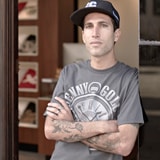 Benny Gold
The majority of our advertising is through social media channels like Instagram, Twitter and Snapchat. We also have an email subscription and the occasional magazine ad — mostly abroad. We have been fortunate to grow largely through word-of-mouth. Thank you to everyone who has ever posted, shared or talked about what we are doing! I am forever grateful!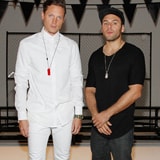 Laurence Chandler (Rochambeau)
The meter is always running but it is about doing it right. Right now, we feel like money for us is better spent on our fashion shows at MADE than in traditional advertising. Our shows allow us the opportunity to communicate our vision for the season direct to press, retailers and consumers in a very real way. We also work closely with people we believe in and support us. In the last six months we have rolled out our Paparazzi Blocker with Cara Delevingne, a capsule collection with one of our top retailers Alchemist for Art Basel Miami Beach, and the release of sunglasses with Jordan Dunn's charity Cell for Gratitude and Illesteva.
---
Tradeshows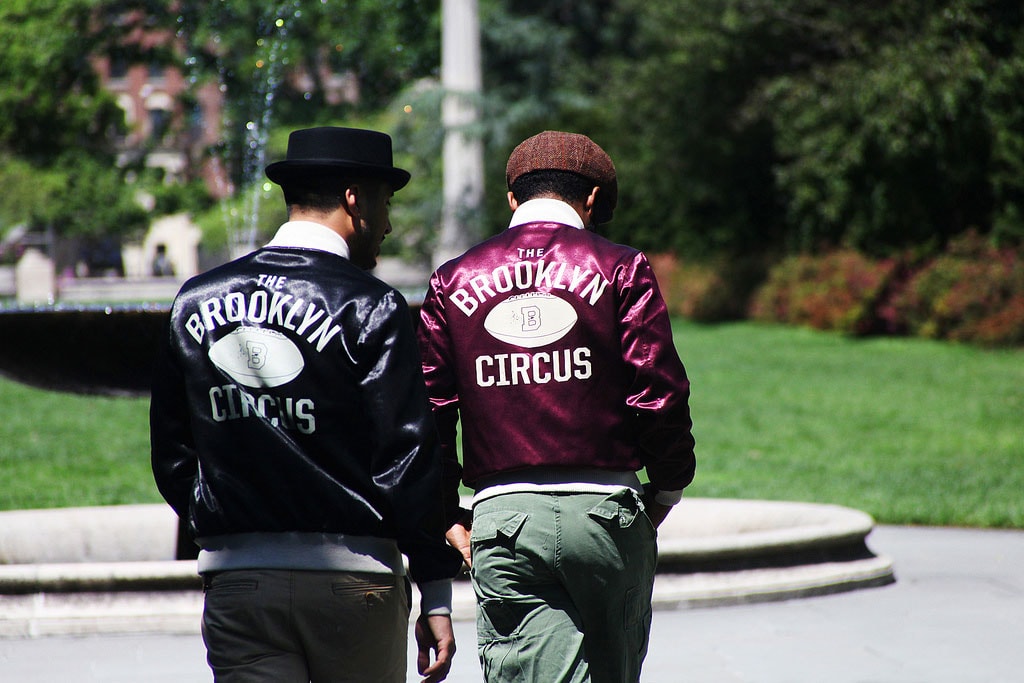 New brands often ponder the worth in trade shows as the costs of participation can be very high. Trade shows may charge around $5,000 USD per 10×10 space and Capsule was reported to range between $3,000 USD to $6,000 USD. On top of these prices, you must consider what the furniture rentals, fixtures and other incidentals will add up to. A 10 x 17 space at Liberty Fairs is reported to cost $7,500 USD. There are a plethora of trade shows, from events like Bread & Butter and Project, to MADE and BRIGHT, you have to really consider which one is more suited to your brand and what you should expect from them.
---
Are trade shows actually worth the time and investment for your brand as some can cost a lot to enter?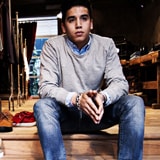 Guillaume Philibert
Trade shows cost a lot of money, but are very important. Although the market and industry is changing, a lot of good retailers still go to them. When we just started doing trade shows, we didn't do a lot of direct business or sales. We did get a lot of exposure and attention, which led to a lot of sales for the following seasons. It's important to find the best trade show for your brand. We are very happy with our shows: Liberty Fairs, Pitti Uomo, Man and Tranoi. I feel that other trade shows missed the boat and aren't up to date.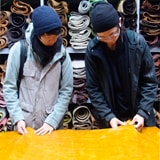 Tim & Dan Joo
We believe it is helpful in terms of networking and for general exposure. However, it is important to be consistent with where and how you want to show your product. For instance, a showroom setting might be better to ensure a specific type of exposure and convey the right message, but each brand is different and one thing may not necessarily work for another.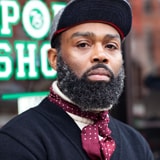 Ouigi Theodore
Put us in front of an audience, a group of mostly professionals who are looking for something to invest in or report, and we will excel. That's what we did with the shows and that's always why I recommend them. We are currently involved and partnered with Liberty Fairs on a section at the show called FREEDOM HALL. It's a gateway into elevating the trade show concept. We used our experience in design, retail experience, buying, marketing and branding to create a 360 degree experience on the trade show floor. Unlike what was happening where people started to feel overwhelmed with the trade show experience and questioned its importance.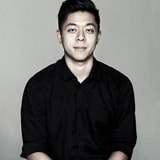 Terrence Kim
We plan on showing at a trade show next season for the first time. We've met with a ton of brands, the people behind the trade shows, and done our own research to make sure we are fully prepared beforehand. I know a lot of brands jump into doing shows because that's what's expected but end without any real results. If you are able to build some brand awareness and have a set schedule with buyers, then I think trade shows will really boost your business.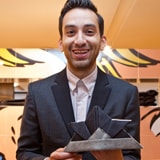 Brandon Svarc
For us, yes, they are worth it. We don't have showrooms in America, so we rely on trade shows to book sales each season.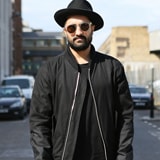 Rav Matharu
We have never done a trade show.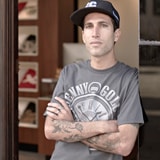 Benny Gold
We've never actually displayed our product at a trade show — only our glider series as an art exhibition.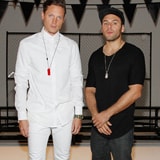 Laurence Chandler
At an early stage, trade shows can be very beneficial in terms of placing names and faces, and getting a sense of who is who in the industry. Some of our strongest relationships to this day stem from informal meetings, where we literally had to pull someone into our booth to present the collection. These people have seen our label grow from bold ideas into full collections and they respect that. While digital has offered a ton of opportunity to circumvent the traditional retail landscape, nothing is more important than a face-to-face.
---
The Importance of Relationships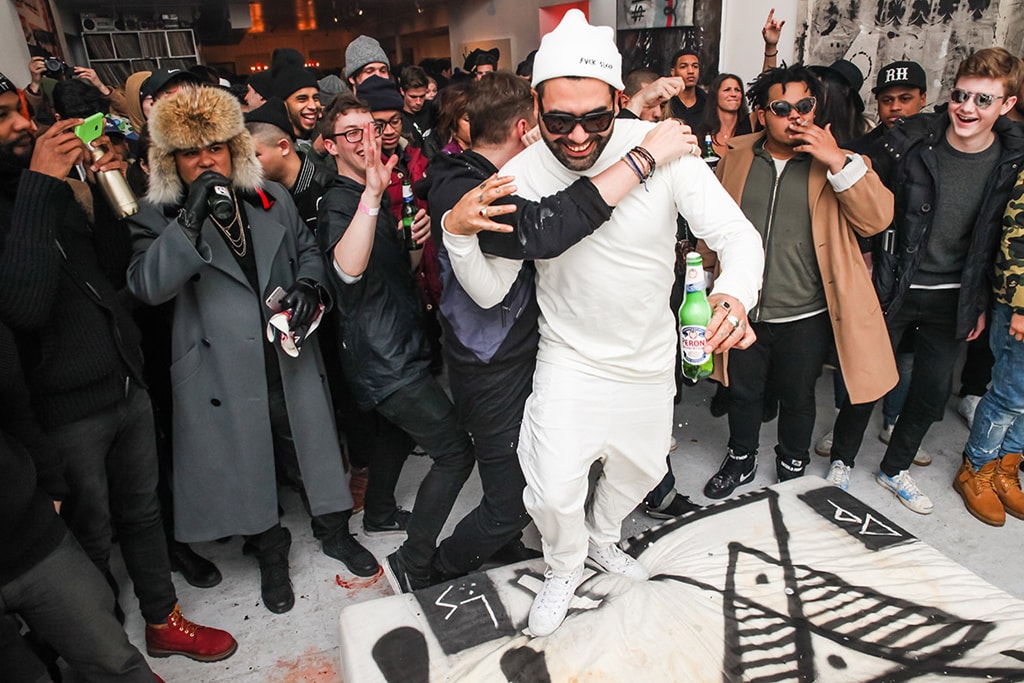 ---
Building relationships is obviously important, but how much would you spend on potential clients if you were to take them out for a dinner, or even a strip club?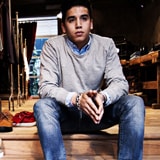 Guillaume Philibert
Luckily, the fashion industry we are in is not that corporate. You can please your clients or potential clients in different and creative ways, instead of fancy dinners and lap dances. I feel that this industry is honest and real, so when people like your brand or product, they will buy into it themselves.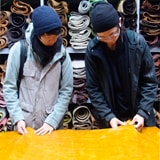 Tim & Dan Joo
In business, this is called client acquisition cost. In other words, how much money do you need and are willing to spend in order to acquire clients? For example, for every $30 USD we spend on advertising, theoretically, we will get one client that would buy from us for the next three years. That's the hope, but there's no science to this; no guarantee. Developing client relationships is very important, but it's worth knowing what you can expect to gain from those relationships. Be strategic and understand what there is to gain. As we mentioned before, we didn't have the resources to spend on marketing, so we chose to work with clients who we knew would be great for us promotion-wise. However, client relationships shouldn't be the end-all. We personally think that the power of your product should be what drives the business. If your products are selling, then clients will come to you regardless of the promotion or the attempts at client building. If you have a standout product that is well-made and well-branded, then you are set.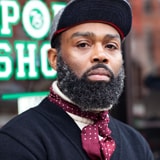 Ouigi Theodore
It really depends on the client, but it's more important to make these efforts genuine. Money is not an issue if the efforts are genuine.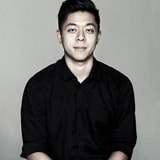 Terrence Kim
Building relationships is where we like to invest a lot of our time. When starting off, you don't have the funding to spend tons of money on marketing but you can afford to build strong relationships with great people. IISE would be nowhere today if it wasn't for all the people we've met both online and offline. Luckily, a lot of great people have been visiting Seoul and we've been able to connect with them by just showing them around the city, which is always a good time. Come visit! (Sorry no strip clubs in Seoul)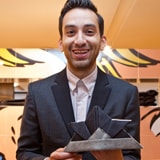 Brandon Svarc
It's a good idea to create memories and relationships with buyers, but of course you have to keep expenses under control. Funnily enough, there is a famous strip club right down the street from our office and we've never taken a customer there. I have been to a strip club in Vegas with a customer before, but it was someone who we already had a relationship with for several years. I wouldn't take the Barneys buyers to a strip club, though I did take them out for kosher steak dinner at Le Marais in NYC years ago.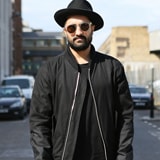 Rav Matharu
We like to entertain; if clients are from out of town, then we like to pick up the bill. When we go to them, they always look after us – it's almost like an unwritten rule.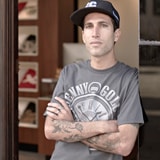 Benny Gold
Relationships are everything in this industry. The Benny Gold brand would not be where it is without the support and relationships we've built over the years. If a store account is visiting us, then of course I will take them out and show off the city I love. It's the very least I can do for all their support! Strip clubs… not so much.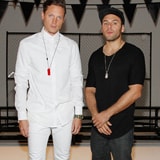 Laurence Chandler
We have a great budget for Riveria's.
The Costs of Starting a Fashion Brand is a six-part series that explores the business aspects of building brands from the ground up. It looks into the intricacies and many of the behind-the-scenes happenings that makes up what the brand is, from formulating business plans to hiring staff, to production costs and distribution. We asked a diverse number of figures in the industry such as Guillaume Philibert of Filling Pieces, Brandon Svarc of Naked & Famous, Benny Gold and more for their experiences on how they managed to develop their respective brands to what they are today.