Misha Hollenbach Explains Why P.A.M. Jogger Pants Are Psychedelic and Subversive But Never Trend-Driven
The jogger pant has become one of the most popular resurrected styles in recent times, a popular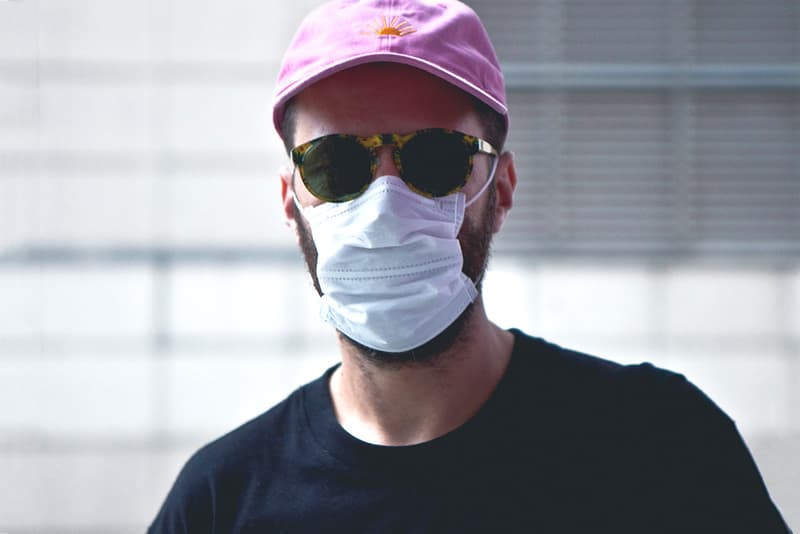 1 of 7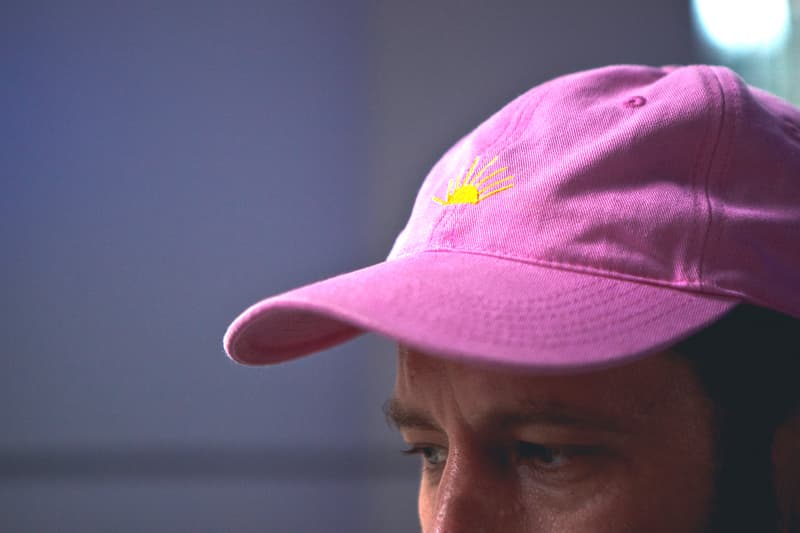 2 of 7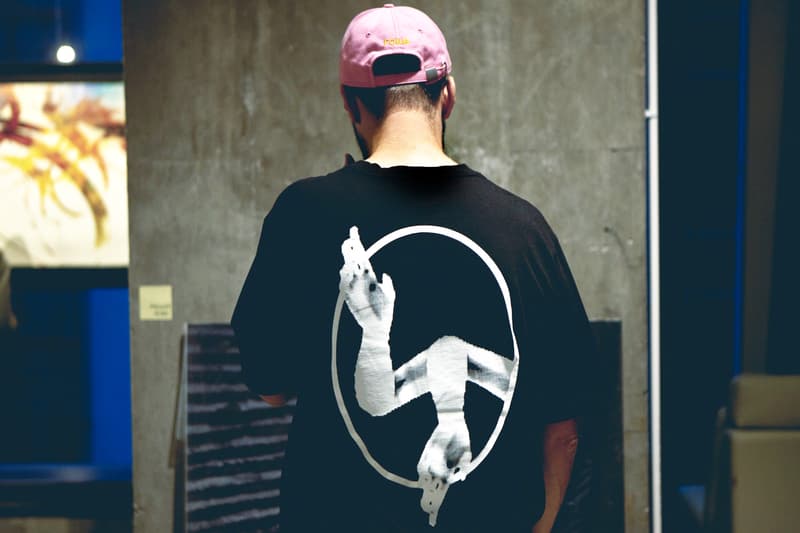 3 of 7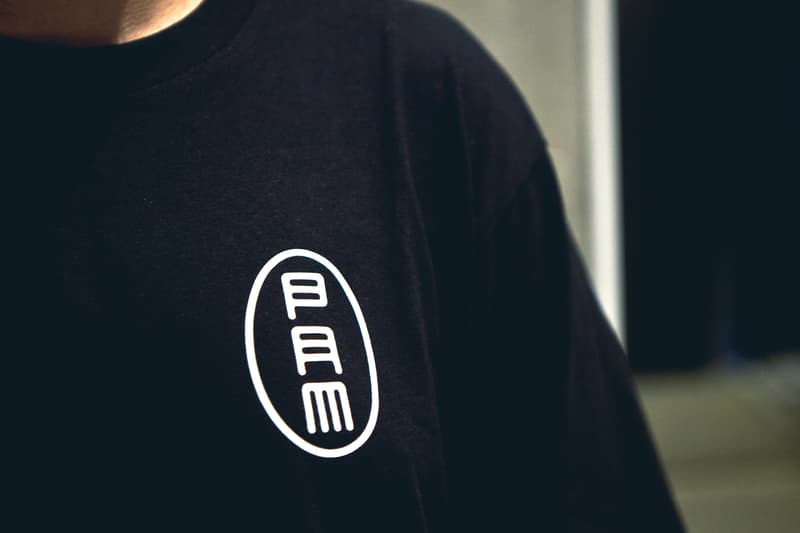 4 of 7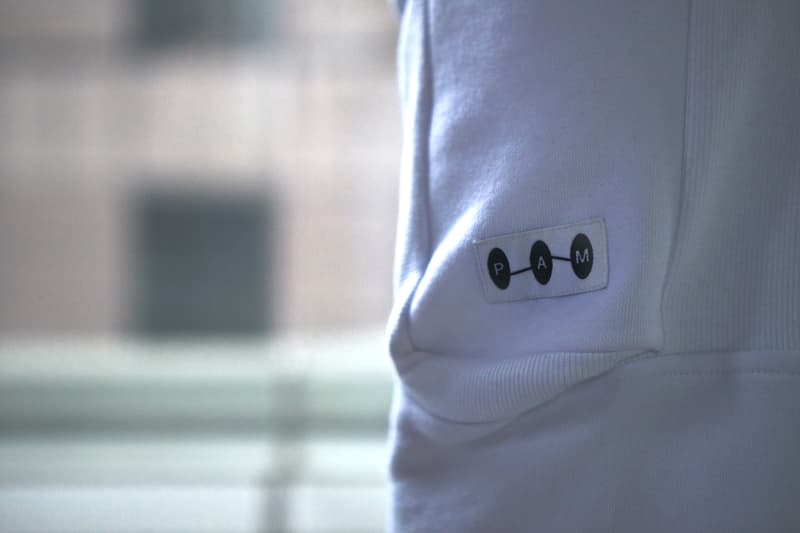 5 of 7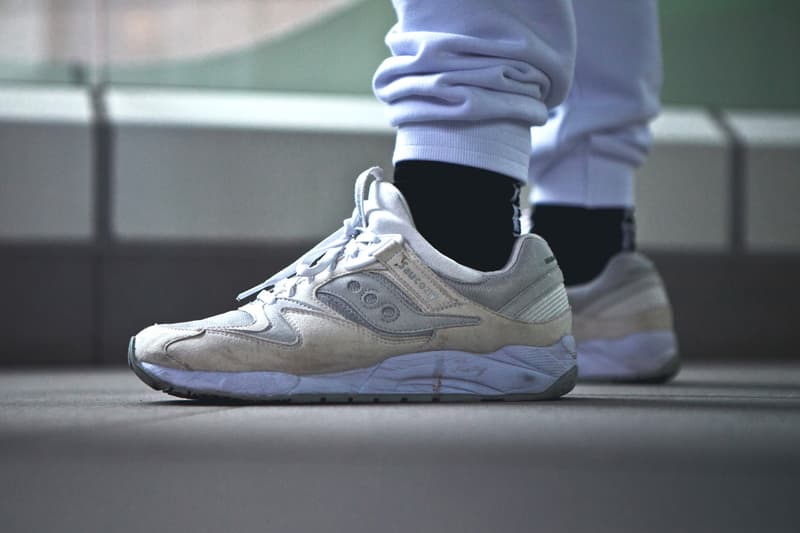 6 of 7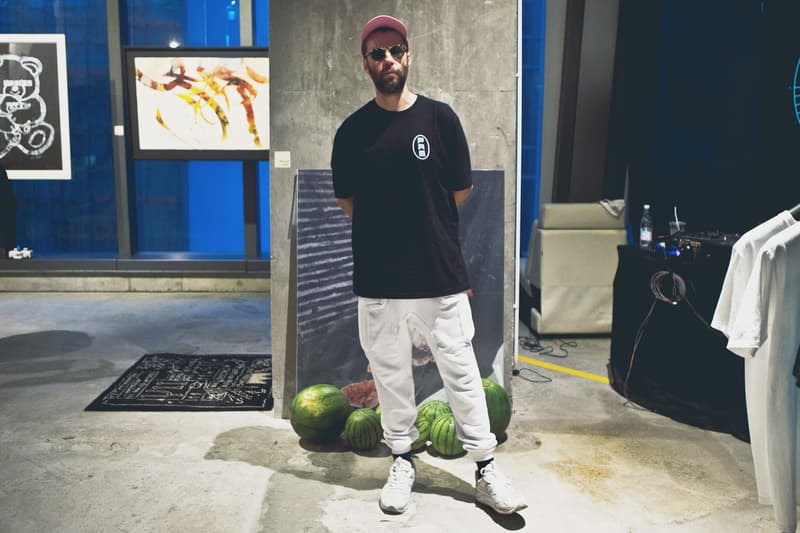 7 of 7
The jogger pant has become one of the most popular resurrected styles in recent times, a popular staple in both sportswear and streetwear. Aside from providing comfort, its relaxed fit and tapered elastic helm makes it the perfect pant to pair with sneakers. As a result of its popularity in the menswear market, boutique labels and high street brands have capitalized on the fad. In contrast, brands like P.A.M. have long produced the staple. Unlike its peers, the primary utility of P.A.M. pants is jogging — from the law that is.
With roots in graffiti, founders Misha Hollenbach and Shauna Toohey look to their artistic backgrounds each season for inspiration, a reference point which has helped provide outlandish ideas for 15 years. The success of the label has led to collaborations with Jun Takahashi, Barry McGee and Mike Kelley, along with streetwear heavyweights like Carhartt, Vans and Stussy. That being said, the label's aesthetics remain firmly planted, never transcending its humble values with bigwig marketing stunts or fabricated promotion tactics. With the company's growth, its ingenious aesthetics have spawned onto various offshoots: an accessories line, mixtape series and publishing arm. Here, we speak to Misha to learn more about P.A.M. and the commonalities between utopia and fashion.
---
"Prints are a pretty strong way to share a message. A picture does tell a thousand words, and it tells a different thousand words to a thousand different people."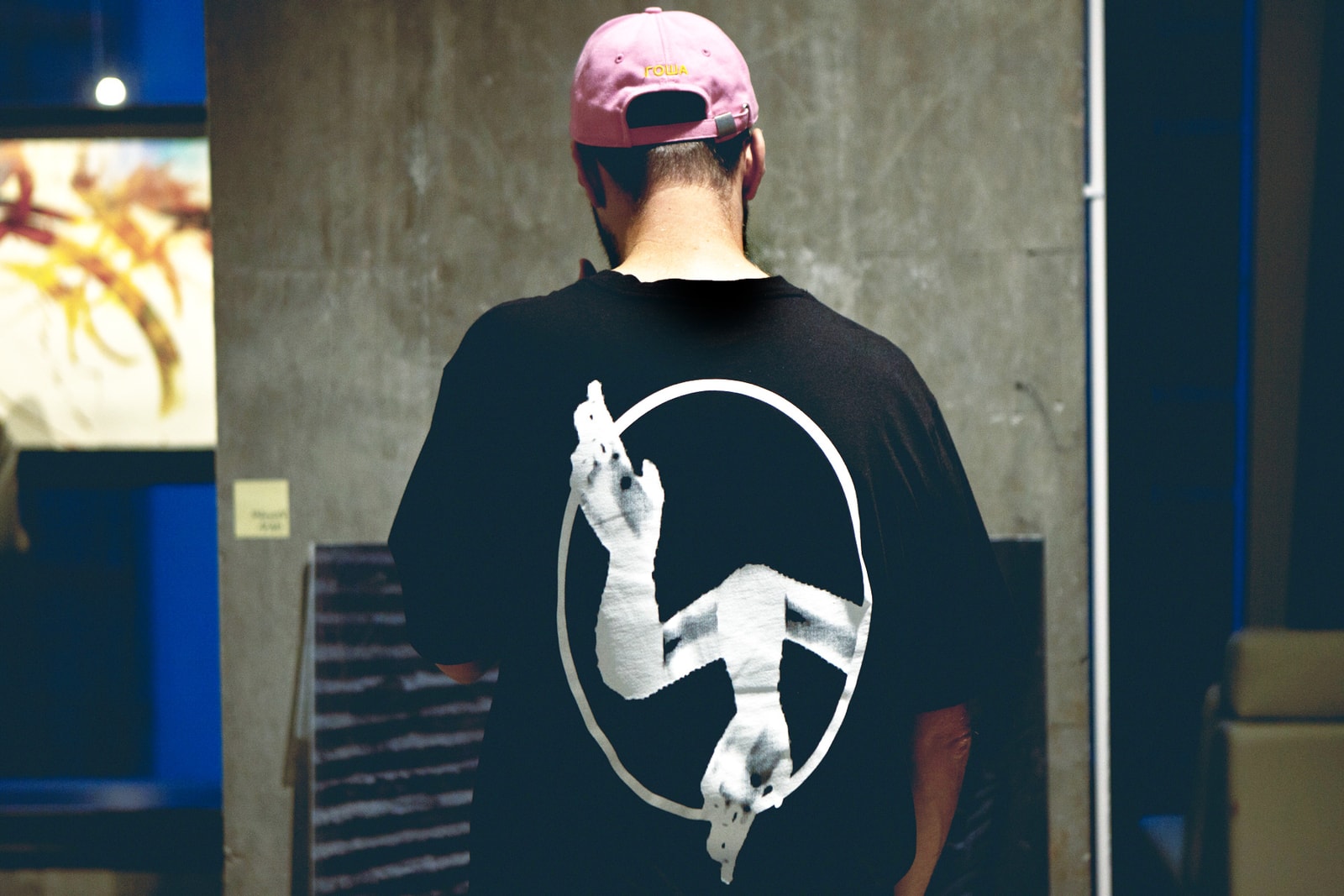 ---
Jogger pants have seen a resurgence in the last couple of years. Is P.A.M. guilty of falling for this trend?
We've always made jogger pants because I need them to paint and do graffiti, cycle and sometimes climb fences. Functionality is an important factor in P.A.M. jogger pants. One time, I was painting a train and almost got busted because my belt broke and I had to run holding my pants.
To you, what do jogger pants symbolize?
P.A.M. isn't really anti-anything, but we have got anti-establishment slants. More than that, we speak for freedom. If you wear tracksuit pants often people think you're being lazy, so I kind of like that angle where we can think about ourselves first and be free to wear whatever we want. A few years back, sagging pants in the States and wearing your hood in London meant a similar thing. I guess in a mild way, just as an angle, the jogger pants are sort of subversive. Same with sneakers. Sneakers are pretty acceptable now, especially with high-end fashion sneakers, but you couldn't get into a lot of places before.
You've been designing jogger pants since the founding of P.A.M. in 2000. What sets your jogger pants apart from what's in the market?
We put a huge emphasis on comfort. We've got a special pocket that is designed to hold your iPhone and other accessories. Technical considerations and sophistication have been put into the design. It's important to feel good and look good.
Graphics are a strong visual tool. As a print-heavy brand, do you consider certain fundamentals with each seasonal release?
I don't care much about the parameters. So when I say that we like freedom, a lot of our graphics are psychedelic, or draw cues from aliens and musical subcultures. We talk about being outsiders and not being normal, so we don't actually think about how things are going to sit. We really go with the flow.
---
"A lot of what we do is a reflection of our lifestyle. Like jogger pants. I do have to jump fences, regularly, and I do fly on planes, so I need to stay comfortable."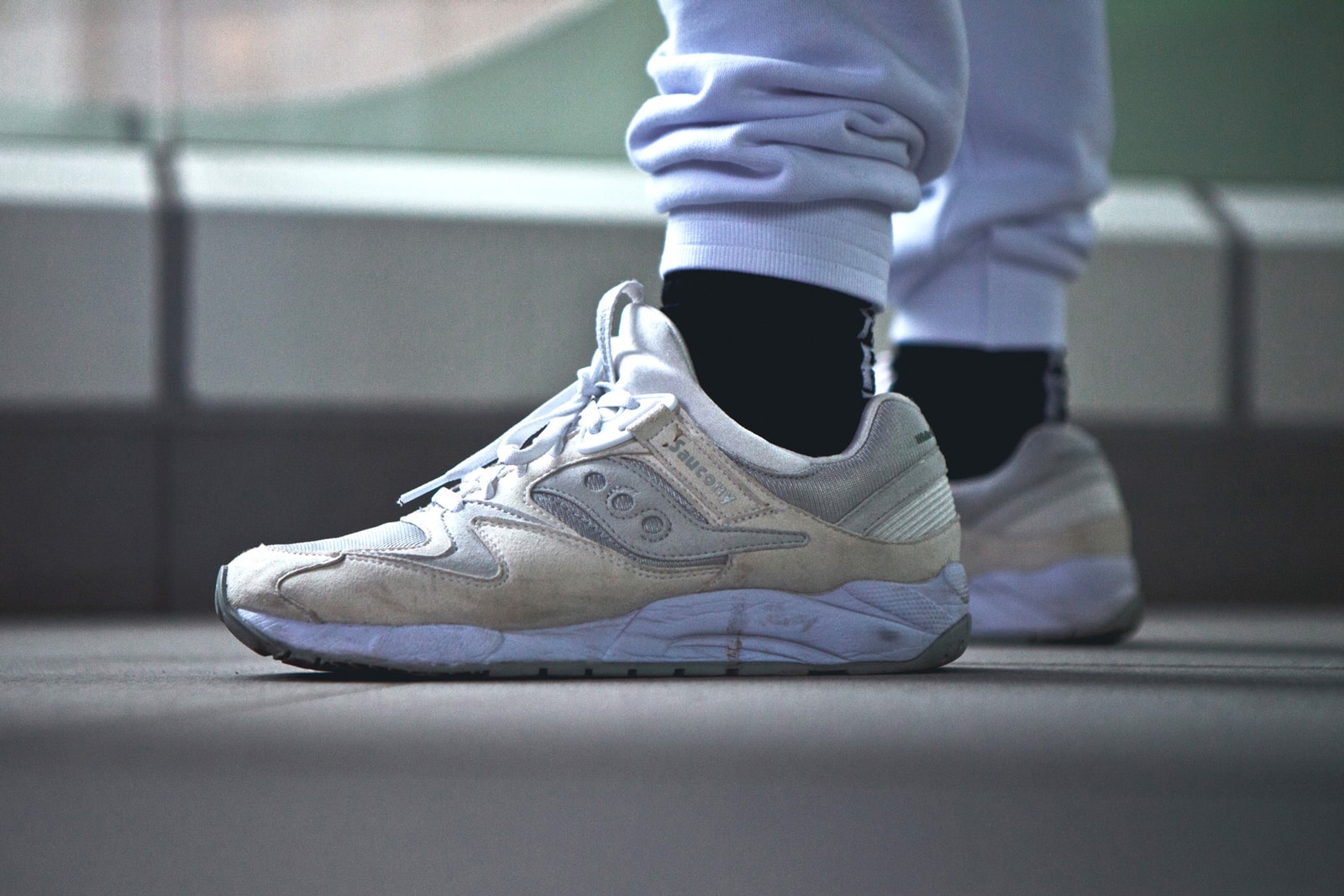 ---
Why are P.A.M.'s psychedelic themes so strong?
A utopian vision is often seen in our graphics. Psychedelia and utopianism promise happiness, fun and positive feelings in the face of the shit world we live in — which at times offers bursts of awesomeness. So a lot of that escapism is a utopian vision. It's not rebellious. Powers of the governments and religions often squash the innate feelings within humans. It's dangerous for people to actually live in a nice way by not conforming. So when you buy a P.A.M. T-shirt or see a P.A.M. graphic, it's a little nod to that opportunity.
The P.A.M. label has branched into food, arts and music. What connects all these realms?
Everything we're making is truly a reflection of how we are living. We listen to different music every day, so in turn we create a mixtape or work with DJs that we dig. We never do it with the idea that it's going to build our brand or help our brand; it's a "what we fuck with" type of mentality with everything we do. If I fell in love with dumplings in Hong Kong, I would incorporate that into a graphic on a T-shirt. A lot of what we do is a reflection of our lifestyle.
Why will prints never die?
Because we all communicate, graphics, paintings and visuals are all nested in communication. Prints are a pretty strong way to share a message. A picture does tell a thousand words, and it tells a different thousand words to a thousand different people. It's a pretty great format. Forever, humans have communicated with pictures, more so than language.
Why are you wearing a pink hat?
Pink's an easy color to wear. If you don't want to make too many decisions, pink's easy. It's the same as black. Black is really easy to wear. Pink is opposite, but kind of the same. And we're all pink inside.