Rob Garcia Talks Leaving En Noir and Starting His Own Line
Known for his early work alongside Mega for Black Scale and more recently with En Noir, Rob Garcia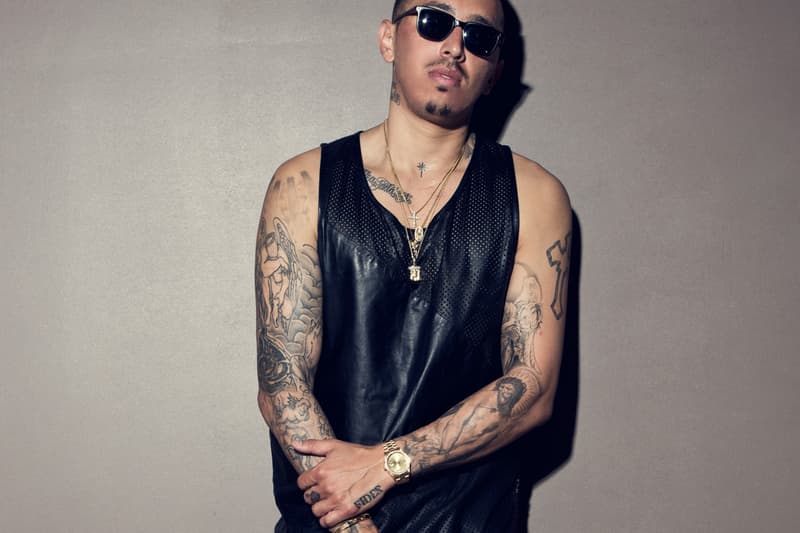 Known for his early work alongside Mega for Black Scale and more recently with En Noir, Rob Garcia made waves with his 'monochromatic minimalism' approach to luxury sportswear and leather basics. Over the course of that time, the pieces were donned by the likes of Kanye West and A$AP Rocky among countless others. Garcia's success was further cemented last spring, when he was awarded GQ's "Best New Menswear Designer" for his work with the NYC-based brand, but in a surprising turn of events he left to start a self-titled line which he has been working on in Paris. GQ sat down with Garcia to learn more about the new collection and Garcia's decision to leave En Noir behind. Enjoy an excerpt of the interview below and head over to GQ for the full feature.
Why did you leave En Noir?


What we were doing at En noir wasn't brand new, but new enough to the point where people gravitated towards it, and you saw it everywhere. It exploded, and it kind of took the wind out of my sails. What's funny is, by the time En Noir came out, that's where my mind was two years prior. I don't want to do something where my brain and passion was two years ago. Your whole being isn't in it like it once was, and you need to to find the next thing that stirs you. Once you've found success, it's like, "I want to do more. What's next?" To progress, I needed a new canvas.

What made you decide to go under you own name for the line?

It takes time to get to that point where, not only are you confident in that, but also, you have the resources to hit all cylinders. You don't want to do something that has your name attached to it, unless you have everything dialed in, because that's your name, and you can only use it once. I did streetwear at Black Scale [a key player in the street goth movement], and then with En Noir, we were able to blur the lines between streetwear and high fashion. It was a special time that opened up doors for a lot of dope things, but I wanted to do something that was on a more personal level. It was a natural progression. With this line, I had the opportunity to execute things I've wanted to do for some time, but didn't have resources for in the past. It was able to execute my ideas 100 percent, and that's very rare for a creative.