Saturdays NYC Introduces Its Second Coffee Blend
Roasted and packaged by La Colombe once again.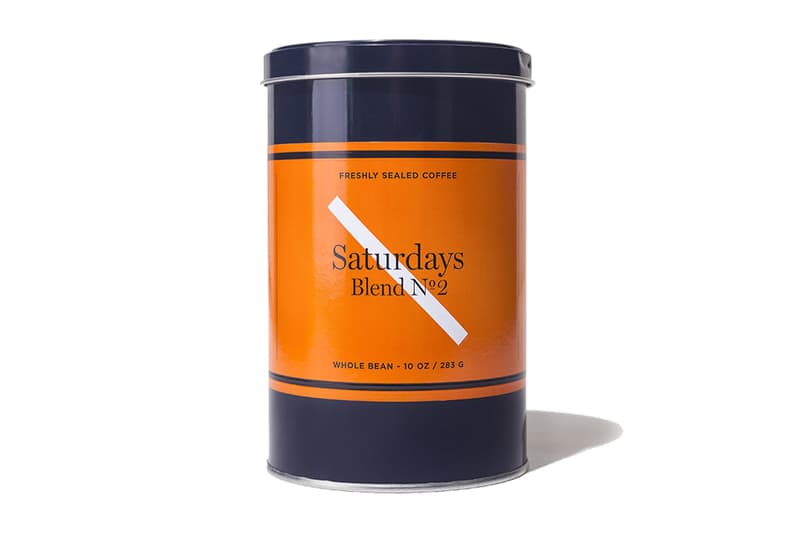 Saturdays has had its own special blend of coffee for years and now fans of the roast will be happy to know that the surf-centric Big Apple-based label has finally introduced a brand new one. Whereas the original blend was an unforgettably dense medium dark roast, Saturdays Blend No. 02 is of the medium light variety, offering milk chocolate and stone fruit flavors that are big and sweet with a floral finish. Perfect for french press, dip, filter and espresso alike, Saturdays Blend No. 02 — roasted and packaged by La Colombe, like the original — is available in 10 oz cans in stores and online now for $13.50 USD per whole bean package.