Wu-Tang's Secret 'Once Upon a Time in Shaolin' Album Sold for Record-Breaking Price in the Millions
And it won't be heard by the public until the year 2103.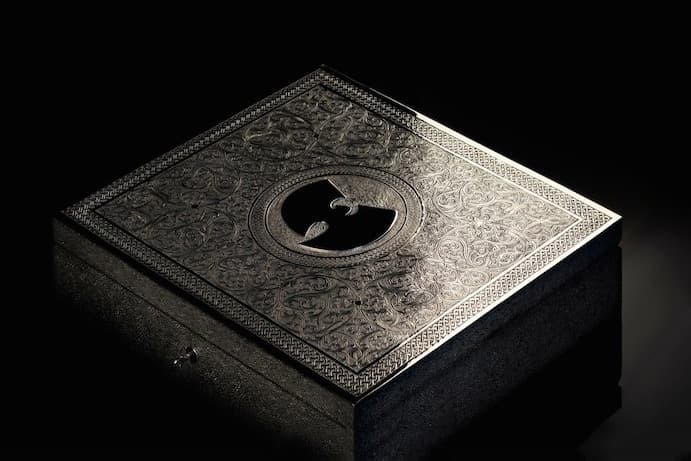 Wu-Tang Clan's one-of-a-kind single album release titled Once Upon a Time in Shaolin has officially been sold. The album was finally auctioned off by Paddle8 and purchased by a "private American collector," and  while the owner and amount have not been disclosed, we know it exceeds the previous offers of $5 million USD that surfaced earlier this year. The double album was produced by RZA and Tarik "Cilvaringz" Azzougarh and includes unreleased music that was recorded by various Wu-Tang members over a six-year period, with most of the recording having taken place in Marrakech, Morocco. The new owner will be receiving the album in a hand-carved nickel silver box designed by British-Moroccan artist Yahya, along with a leather-bound book filled with full album lyrics as well as the meaning behind each song, a gold-leafed certificate of authenticity, and a pair of PMC MB2-XBD speakers worth $55,000 USD. Once Upon a Time in Shaolin has been shrouded in mystery since RZA announced it in 2014, and this secrecy is furthered by the sturdy copyright that restricts the owner from sharing the music for another 88 years. When the year 2103 comes around, "It will still be [the owner's] choice at that [point] to release it or not release it," Cilvaringz previously stated.