Refining Perfection: Two Rolex Customizers on Improving the Holy Grail of Horology
Find out what drives two watch experts to dabble in what is already considered the epitome of watchmaking.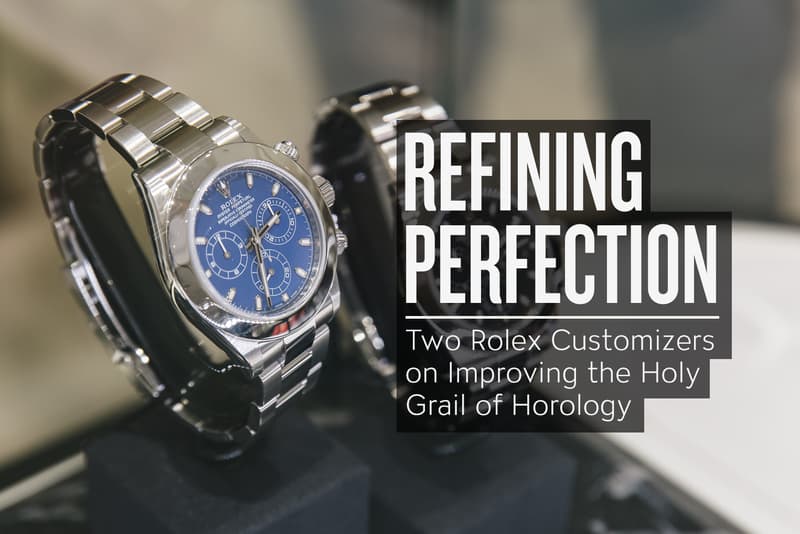 There is no brand in the world of horology that garners quite the same lust and fanaticism as Rolex and its five-pointed crown. Many have indeed tried, but none have achieved the masterful blend of pioneering innovation, heritage, and solid engineering that has placed Rolex at the top of the pack. However, even this is sometimes not enough to satisfy the high-rollers who move at the top echelons of watch collecting — no matter how beautiful and rare your Rolex is, there's always someone else out there who has the same model. Enter the talents of Daniel Bourn of Project X, who has made it his vocation to take the already hallowed canvas of the Rolex timepiece, and elevate it further by customizing it to create one-off pieces that are a direct reflection of his clients' personalities.
Joined by vintage Rolex expert Eric Ku of 10 Past Ten, the pair spoke to us preceding the launch of a limited edition collection of customized Rolex Air-Kings under their joint VDB/TPT label, sold exclusively in-store at Lane Crawford. Read on for their thoughts on the special place that Rolex holds in the hearts of watch collectors, balancing their design sense with the demands of the client, and the striking similarities between collecting cars and watches.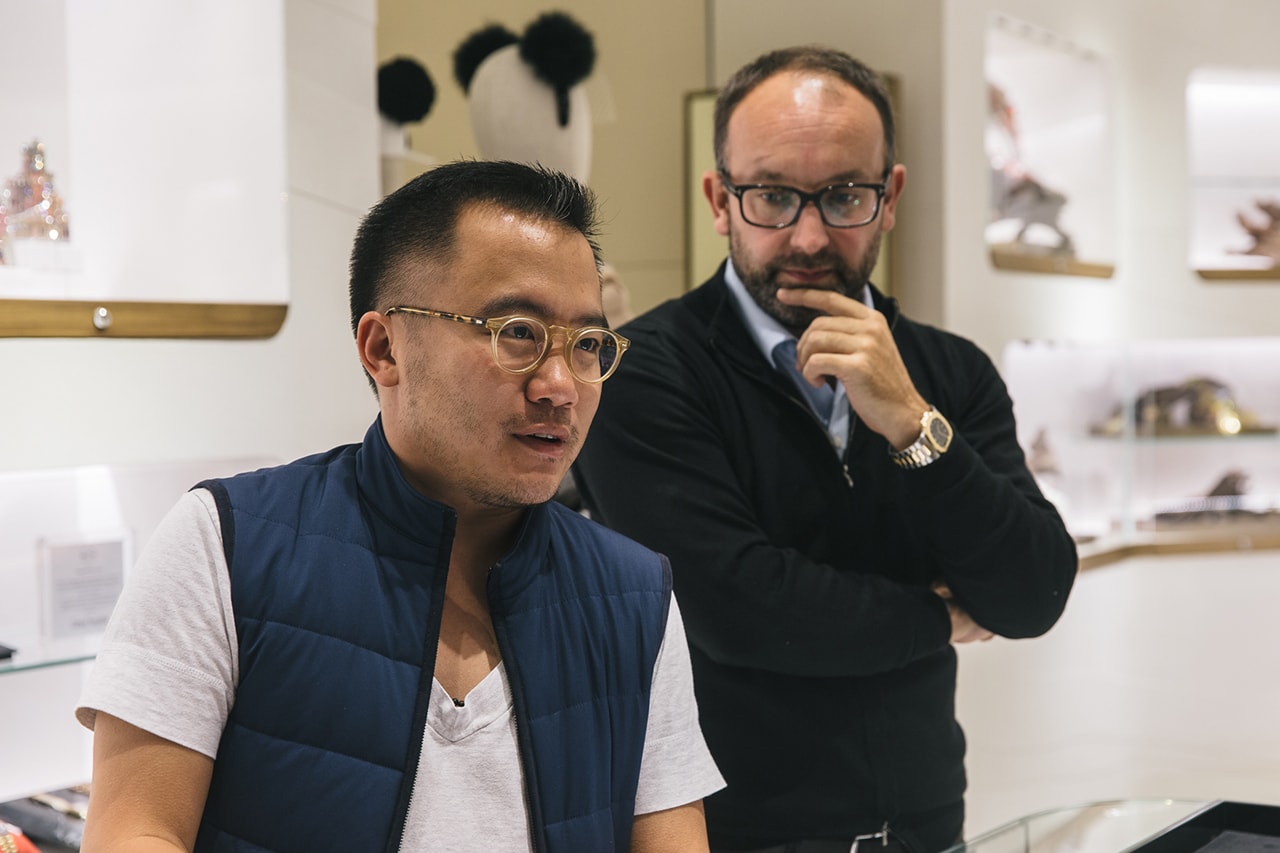 On How They Began Collecting Watches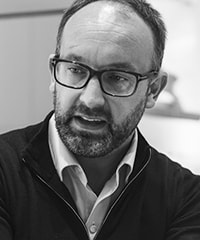 Daniel Bourn
I was originally a banker in Switzerland, so obviously you're surrounded by watches, but I've always had an interest in watches from a really young age. You buy one watch, you buy a second, and then you start collecting them. I've always collected all different things anyway, and as time progresses you start to focus. I began to collect vintage Rolexes, and from that I became a watch dealer. From there, you meet other people and you develop your collection. The vintage was originally my big interest because of the stories. Each watch had its own history, its own story, and even the way they age is unique. You can take two models that are the same, but they have a different look and history.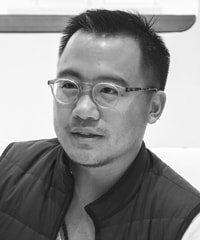 Eric Ku
People are born with a collector's gene or not. Rolex has done such a good job with their branding that, from a young age, I was indoctrinated with the idea that Rolexes are high quality, special watches. When I was in college, I made a little money on the stock market, bought one or two watches, which became five or ten. Because I love these watches, and that's how I became a dealer, because I really wanted to learn everything about it.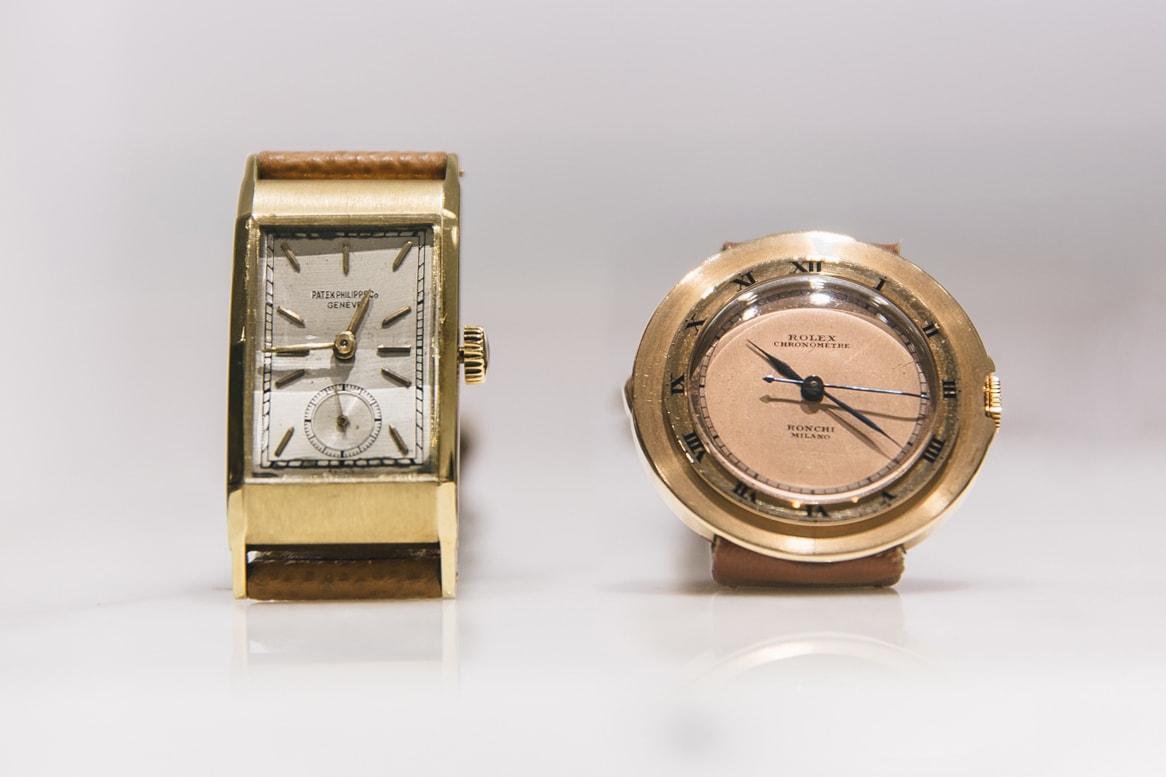 On the Cult of Rolex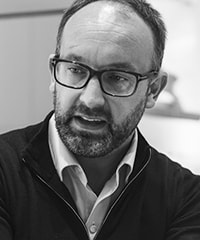 Daniel Bourn
From the Project X perspective, the quality of the Rolex watch is very good. The metals that they use enable us to not replace many parts, so it's a good basis for us to work on. From a customer viewpoint, we know that they'll be happy with the final product, and we won't have to do a lot of work afterwards.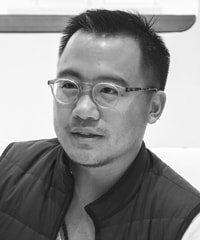 Eric Ku
Rolex historically has tied themselves in with promoting exploration and other noble endeavours. They've basically invented the automatic watch and waterproof watch, and they've been at the right place at the right time. Their product has stood up to the test in terms of durability. As collectors, we don't just collect Rolex, but clearly it's the cornerstone of what we do collect.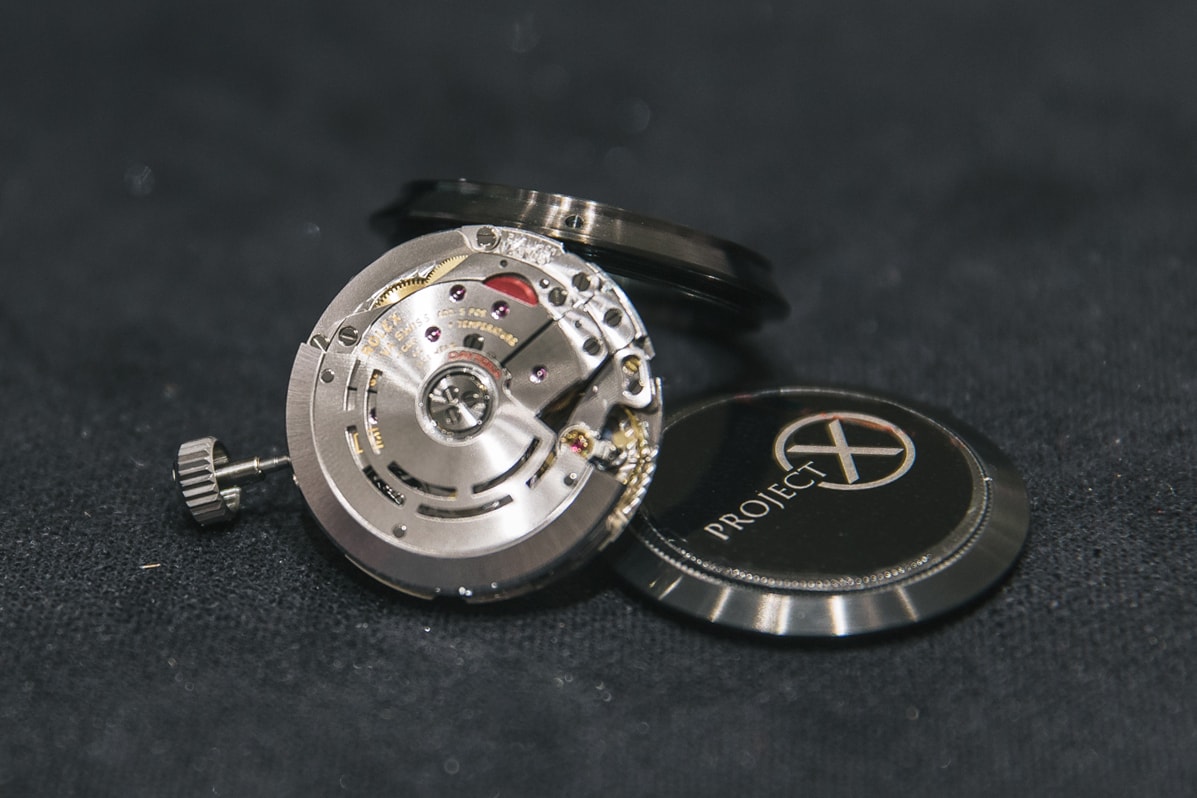 On the Intricacies of Customizing Rolexes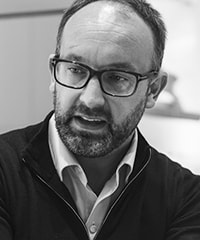 Daniel Bourn
Customizing with other brands is more difficult because the quality of the base metals are not as good. Rolexes aren't always the most expensive watch but their quality is always very good. There's a lot of details historically which we've now brought into our modern watches, whereas the history of other brands isn't quite so documented. The way that Rolexes are made is extremely perfect and they sell several thousand watches a day, whereas [customization] enables us to do small editions of 25 pieces which makes them far more desirable. Rolex has been so successful with the quality of their products, which we downscale and make unique designs that accompany what Rolex can't do, because it wouldn't be practical for them to make something on such a personal level.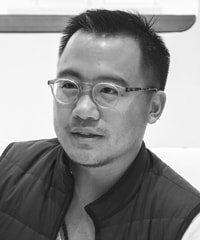 Eric Ku
Personalization is the ultimate form of luxury. You want to create something that other people don't have, but you still want the comfort, quality and engineering that's behind the brand. Rolex is never a revolutionary brand — they never do anything radical and crazy.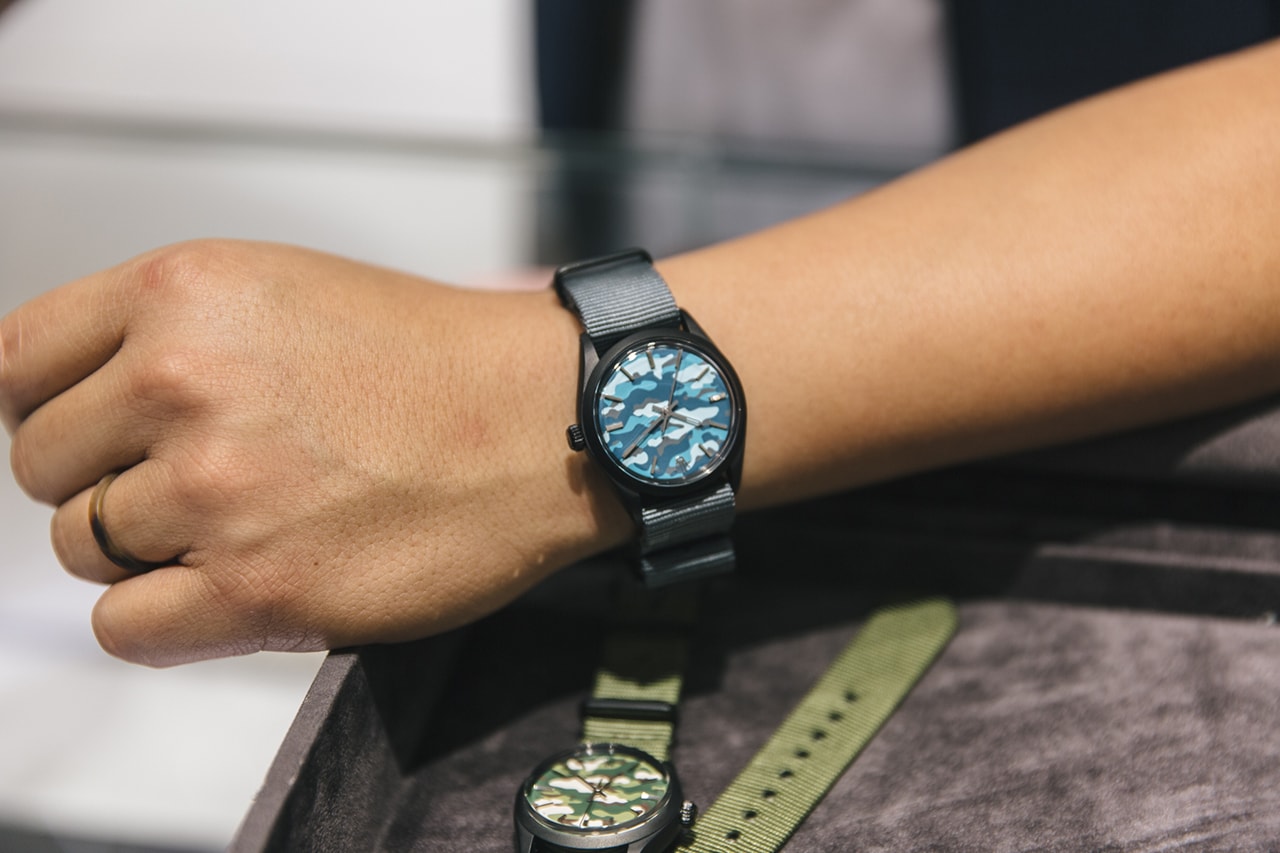 On the Process of Customization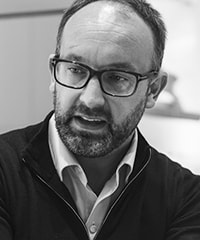 Daniel Bourn
With the limited editions, the ideas can come from anywhere but they're often influenced by what I like — I have a taste for vintage timepieces and cars. For example, one edition had a blue dial that came from a car that I loved, which is a Bugatti 57C. Generally, we work out the ideas and then look at where production is possible. We've had watches that have taken nearly two years to bring to market, because the complexity of getting the finish and the quality right is so important. We always make a prototype watch which we take and wear to see whether it meets the original design, then we'll tweak it from there. Once we feel it reflects what our concept was, then we'll go into production with it. All of the work is done by artisans, not on a mass scale, and finished by hand by specialists. The enamel that we use in our bezels, generations of families pass down the knowledge to do this.
---
On Balancing Their Creativity with Client Input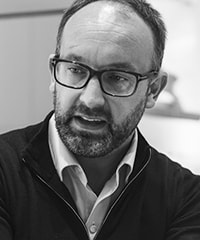 Daniel Bourn
Something I've had to learn over the last 5-6 years is my taste isn't to everyone's liking, and you have to respect that. My primary concern is to make sure that the quality of the product reflects the original quality of the brand. There have been occasions where the client comes to us and has an idea, and we offer an opinion on whether that would work, but ultimately it's their decision. There have been times where I've been pleasantly surprised where I thought something wouldn't work, but when you put it together it's a great idea. That's the fun of it, whether it be bespoke or design, it's allowing people to create something that they've imagined.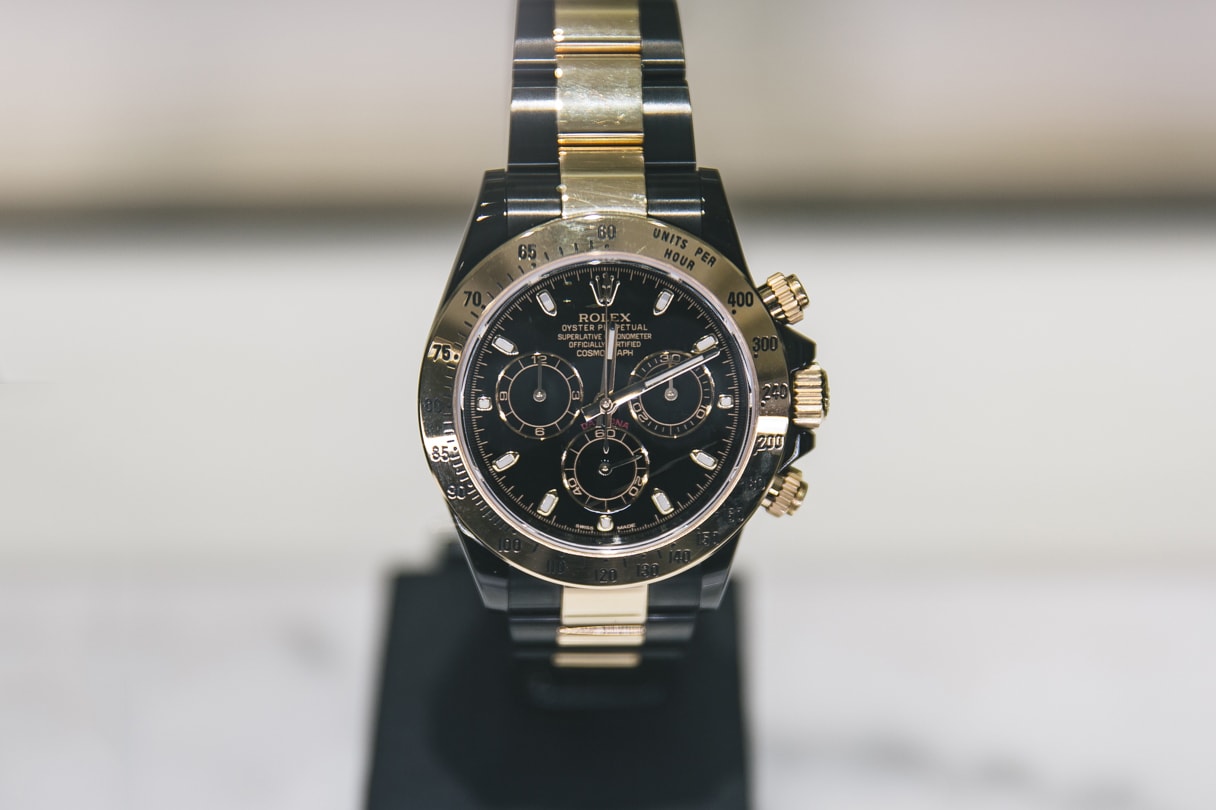 On Similarities Between Cars and Watches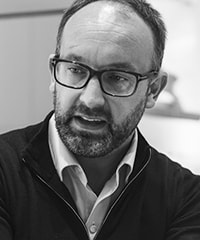 Daniel Bourn
The Porsche 911 has slowly evolved over the years but the fundamentals are still there. You can have a factory produced vehicle that's the pinnacle of production like a Porsche where everything is technically perfect, versus something that's handmade like a Ferrari — very sexy, but the quality control is not perfect. That's why the value of a Rolex watch has held over time very well, because it represents the pinnacle of perfection and mass production. It's precision engineering on a huge scale.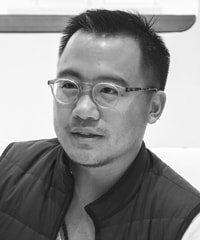 Eric Ku
Cars and watches both have diametrical opposites in each field: there could be someone who collects vintage pre-war cars from the 1920s, or somebody who buys the newest Lamborghini every time one comes out. Ultimately, it's a very intimate and personal thing. It's something that you like yourself for a very personal reason. Collectors have an understanding of themselves and what they like. They tend to research it and build an understanding of that. I think the ultimate aspiration now for car brands now is to become more of a lifestyle brand. For example, Ferrari recently IPO'd their stock, and the reason why their valuation is so high is not because of the cars they make but because of this aspirational brand of the Ferrari lifestyle.