Star Wars x Medicom Toy BEARBRICK Darth Vader Holographic Toy
BEARBRICK takes on Darth Vader in one of his more unconventional forms.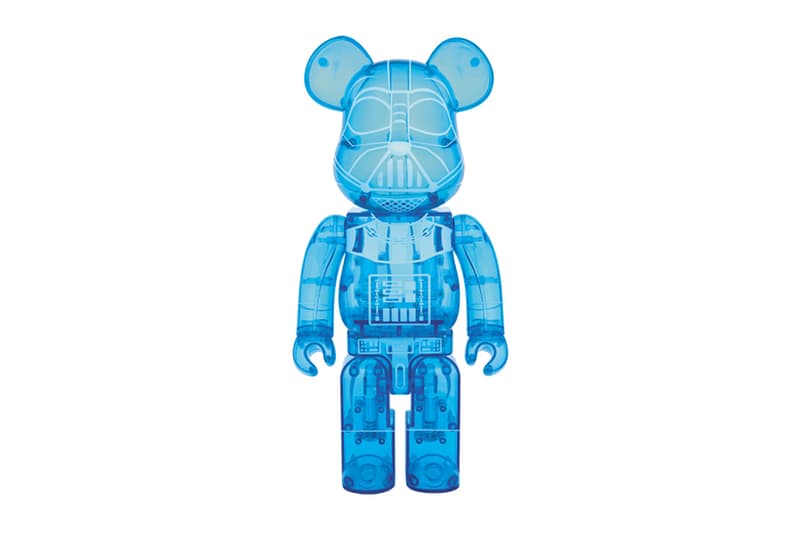 In anticipation of Star Wars: The Force Awakens debuting this December 18, Medicom Toy has released a BE@RBRICK done in the style of the franchise's main antagonist, Darth Vader. However, this iteration of the supervillain aims instead to encapsulate his holographic projection, utilizing a translucent icy blue plastic with details decorating the surface of the toy in white. Available in 400 percent and 1,000 percent versions, the Star Wars x Medicom Toy BE@RBRICK Darth Vader toy will be made available online from October 31.