Mark Dean Veca x Kidrobot Tweety Bird Figure
Veca imagines a skinless Tweety Bird.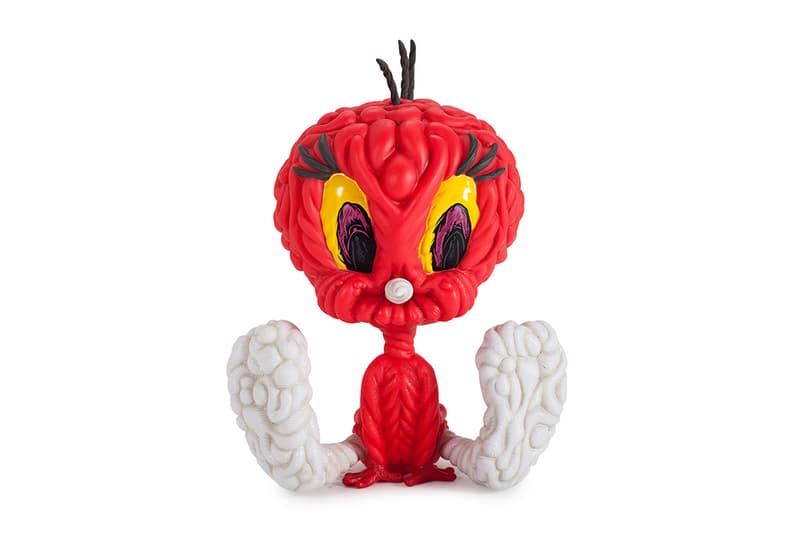 Mark Dean Veca has provided his own pop take on Tweety Bird, teaming up with Kidrobot to take on the iconic member of the Looney Tunes. Executed in the artist's inimitable style, the 8"-tall figure employs sculpted gyri and sulci throughout, "belying the staggering intellect beneath that 'tweet' exterior." Tweety fans can find the custom-designed piece now via Kidrobot's web store for $75 USD.