Urban Styling with the Lexus IS 200t F SPORT
As photographed by Van Styles.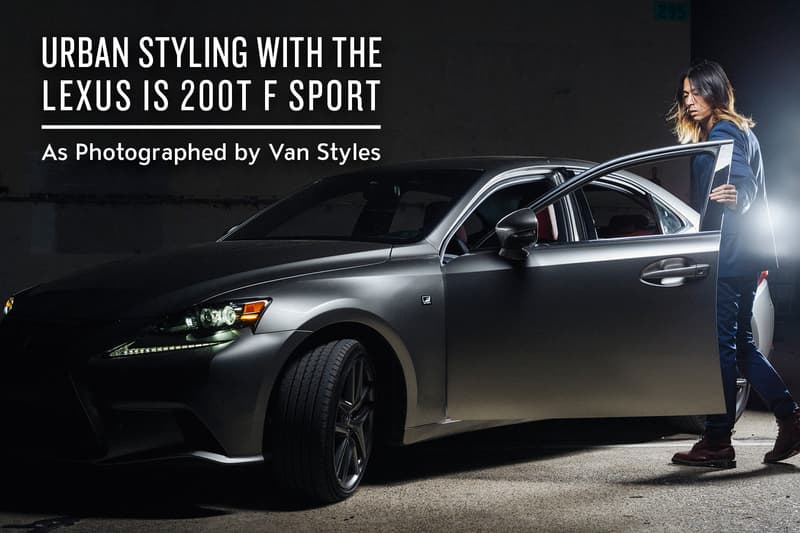 Luxury car manufacturer Lexus is ready to introduce its newest offering for 2016 – the IS 200t
F SPORT. While the upcoming lavish sedan utilizes a new 2.0L turbocharged straight-four cylinder rated at 241 horsepower and 258 pound-feet of torque at its heart, the exterior and interior styling only adds to the allure of the car artisans' newest sporty compact. Interestingly enough, the fashion industry converges surprisingly well into the sedan, sharing qualities and attributes that both worlds value. Here, we take a look at how the IS 200t F SPORT is comparable to the dynamic trends in urban fashion design, as shot by veteran photographer Van Styles. Is the IS 200t F SPORT a fit for your style? Explore each styling's gallery along with a suggested style pairing for each category of look below.
Monochromatic
1 of 4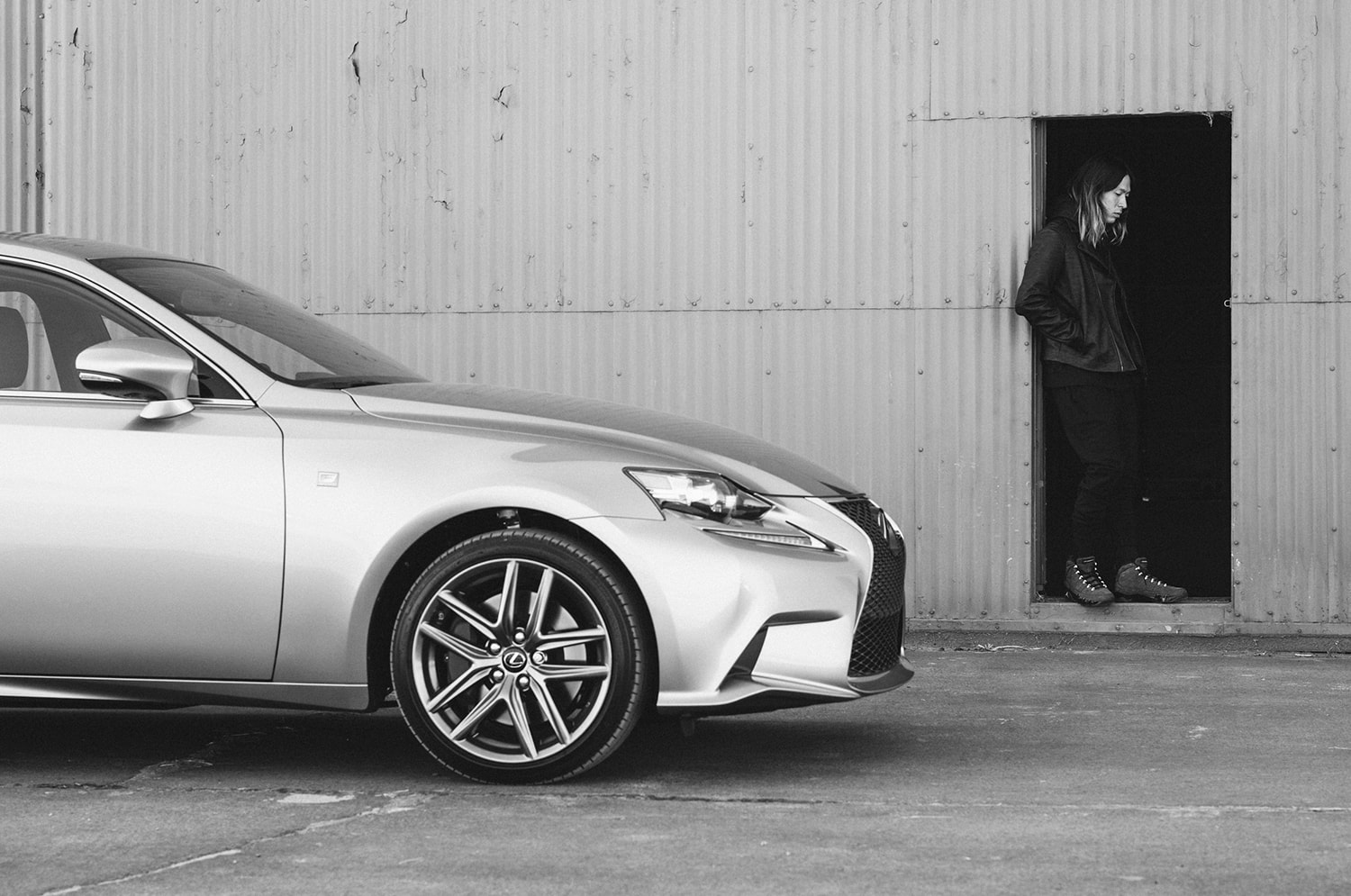 2 of 4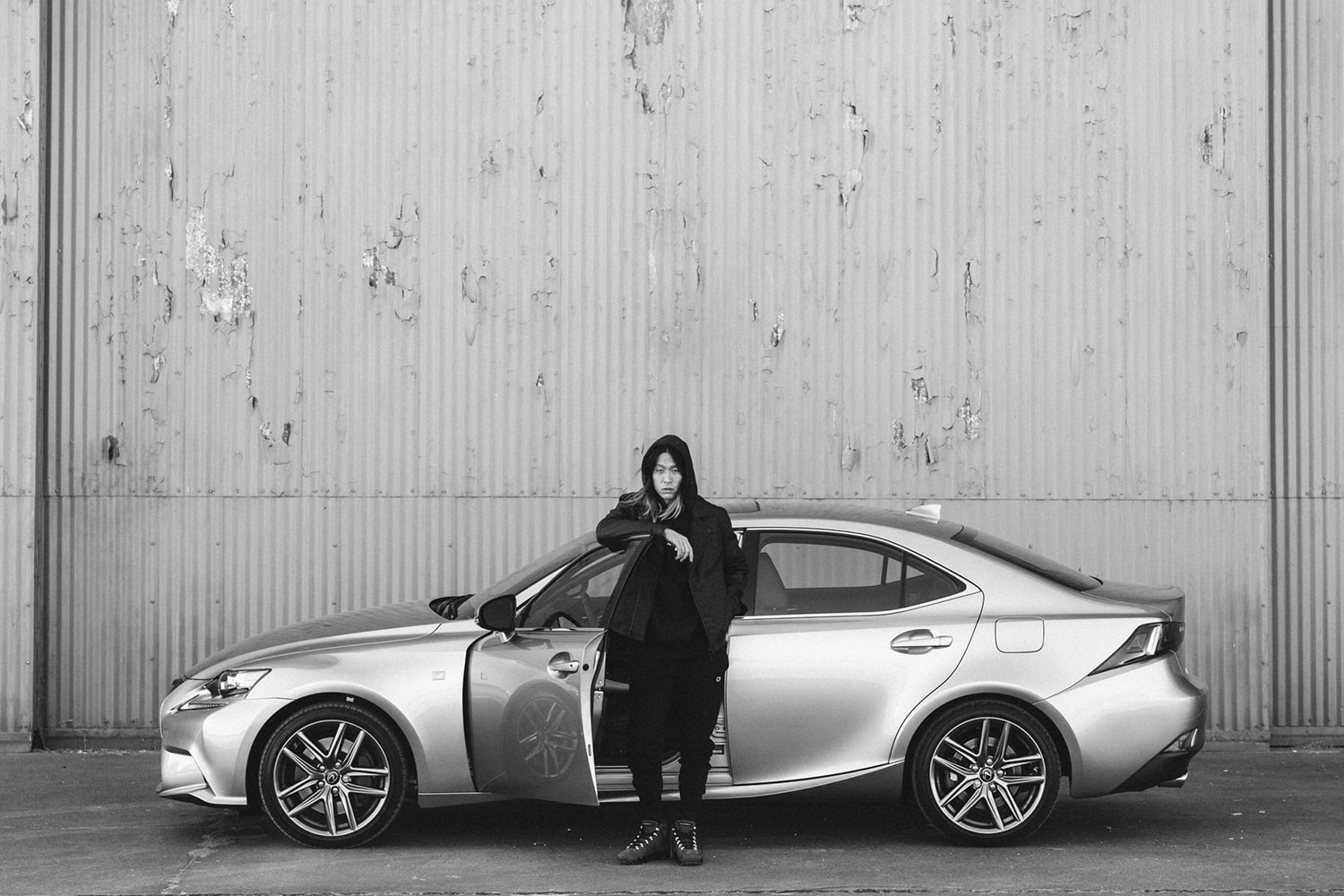 3 of 4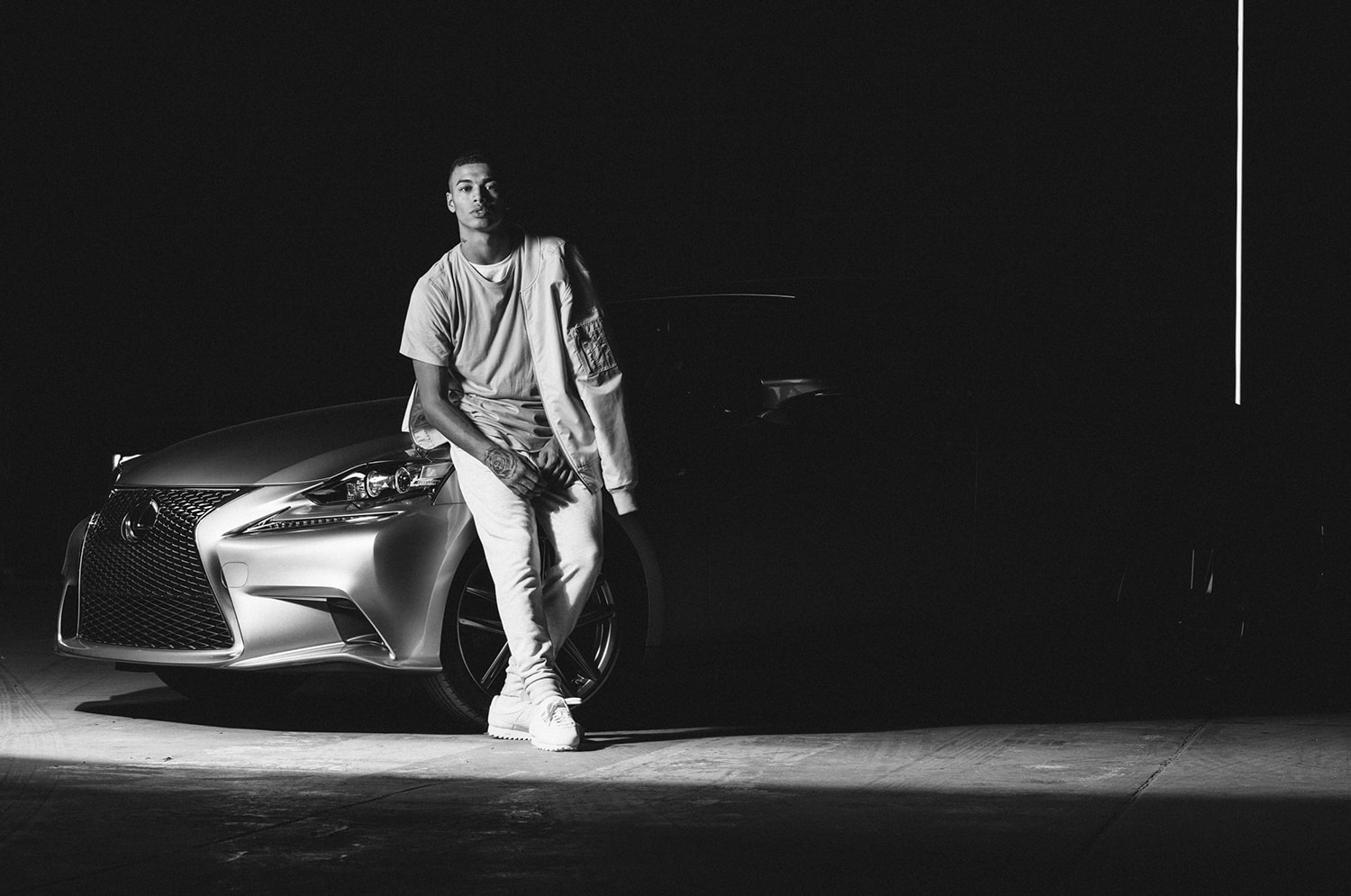 4 of 4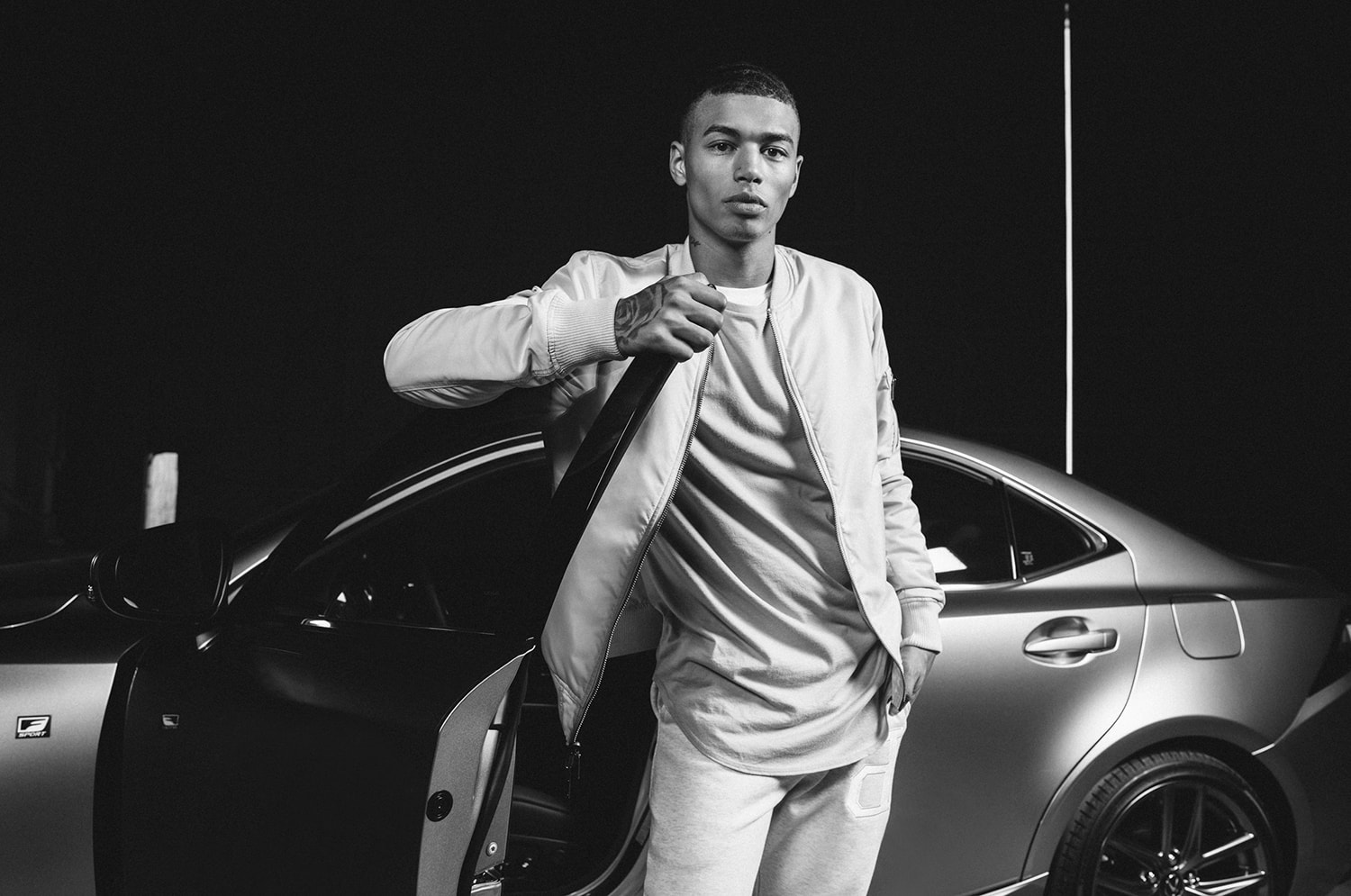 For those that are into the monochrome look, Lexus' sleek, subtle details help complement the stealth aesthetic of brands found commonly in high-end menswear. Dark rims, slightly tinted windows, the Rioja Red and Black interior along with a lack of unnecessary accent colors on the IS 200t F SPORT help bring the point home. However, if contrast is what you're looking for, these attributes also help pop a bright, all-white outfit so as long as the vehicle is paired with either an Obsidian or, as seen above, an Atomic Silver paint job.
Colors: Black, grey, white
Fits: Long, slim, casual basics, hi-end streetwear
Brands: Rick Owens, Maison Margiela, Boris Bidjan Saberi
Bold and Aggressive
1 of 4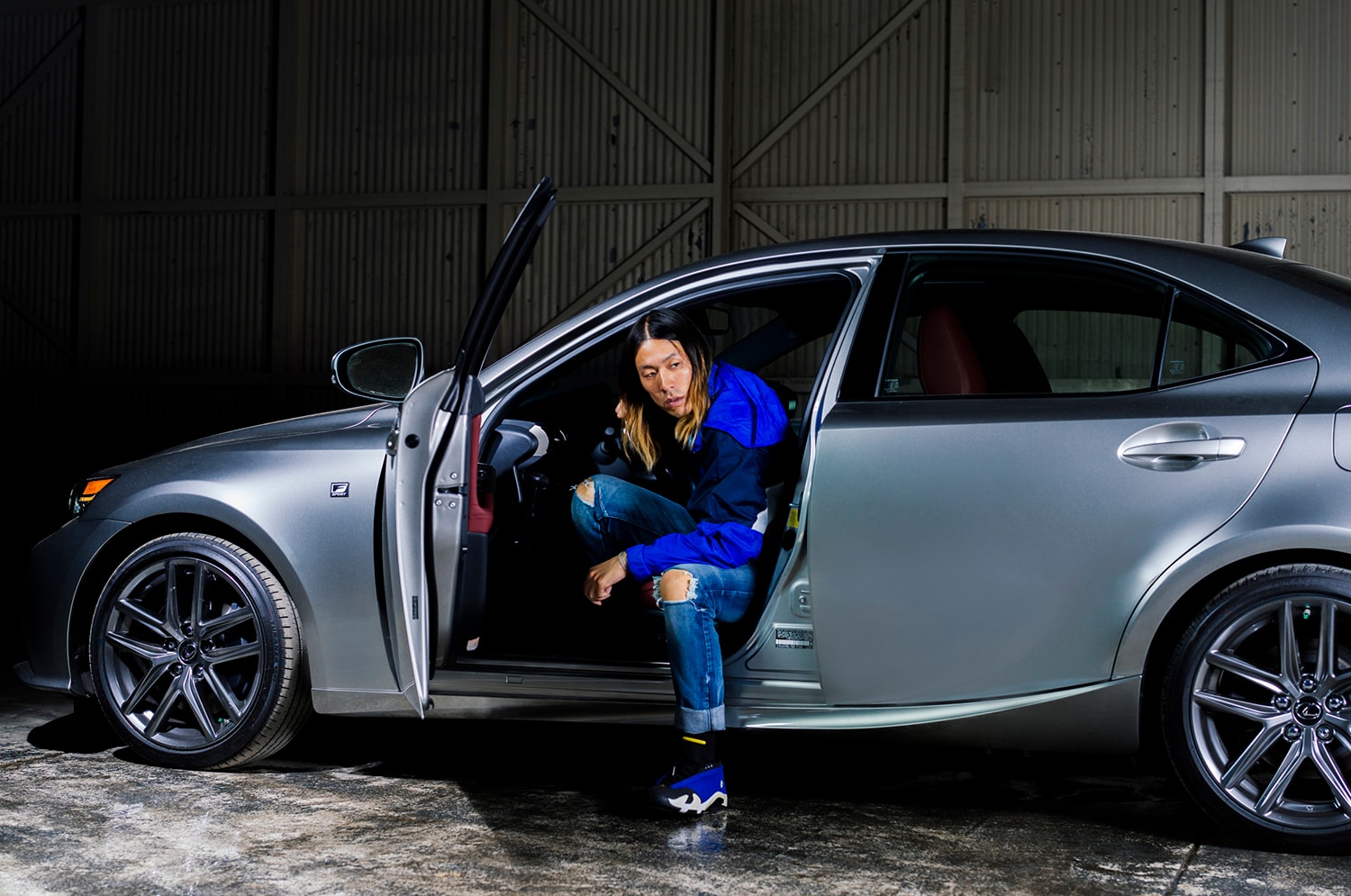 2 of 4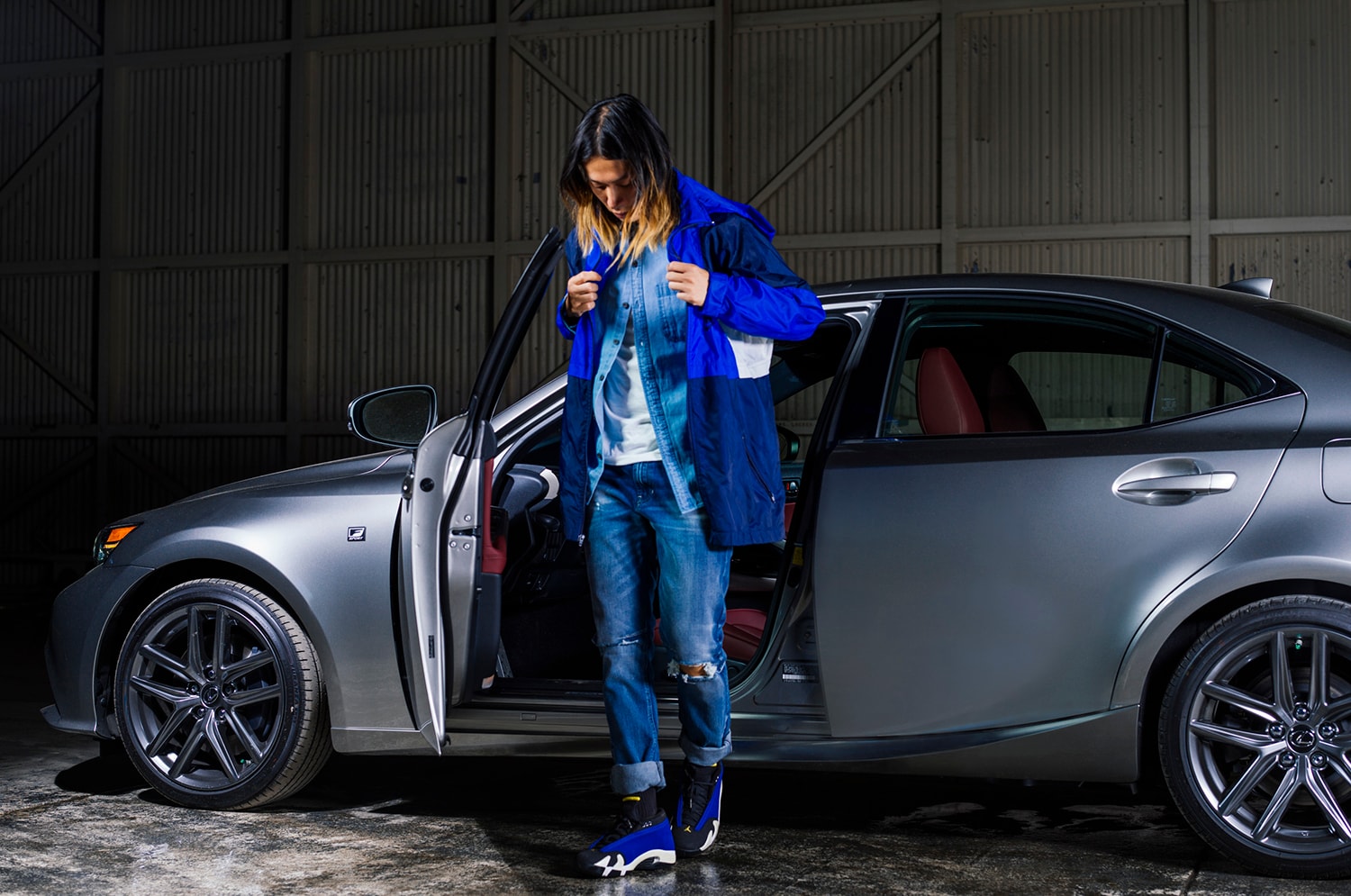 3 of 4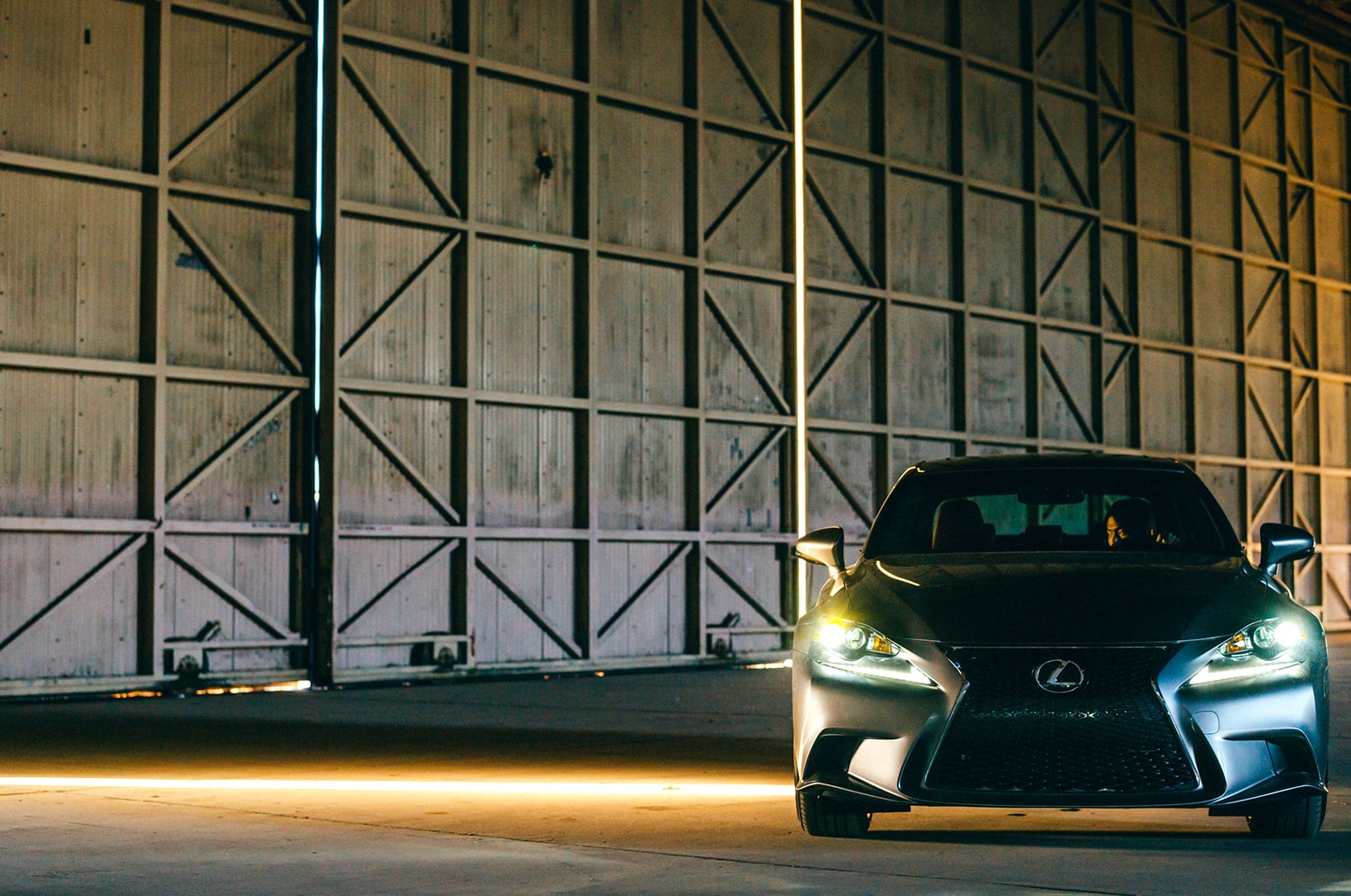 4 of 4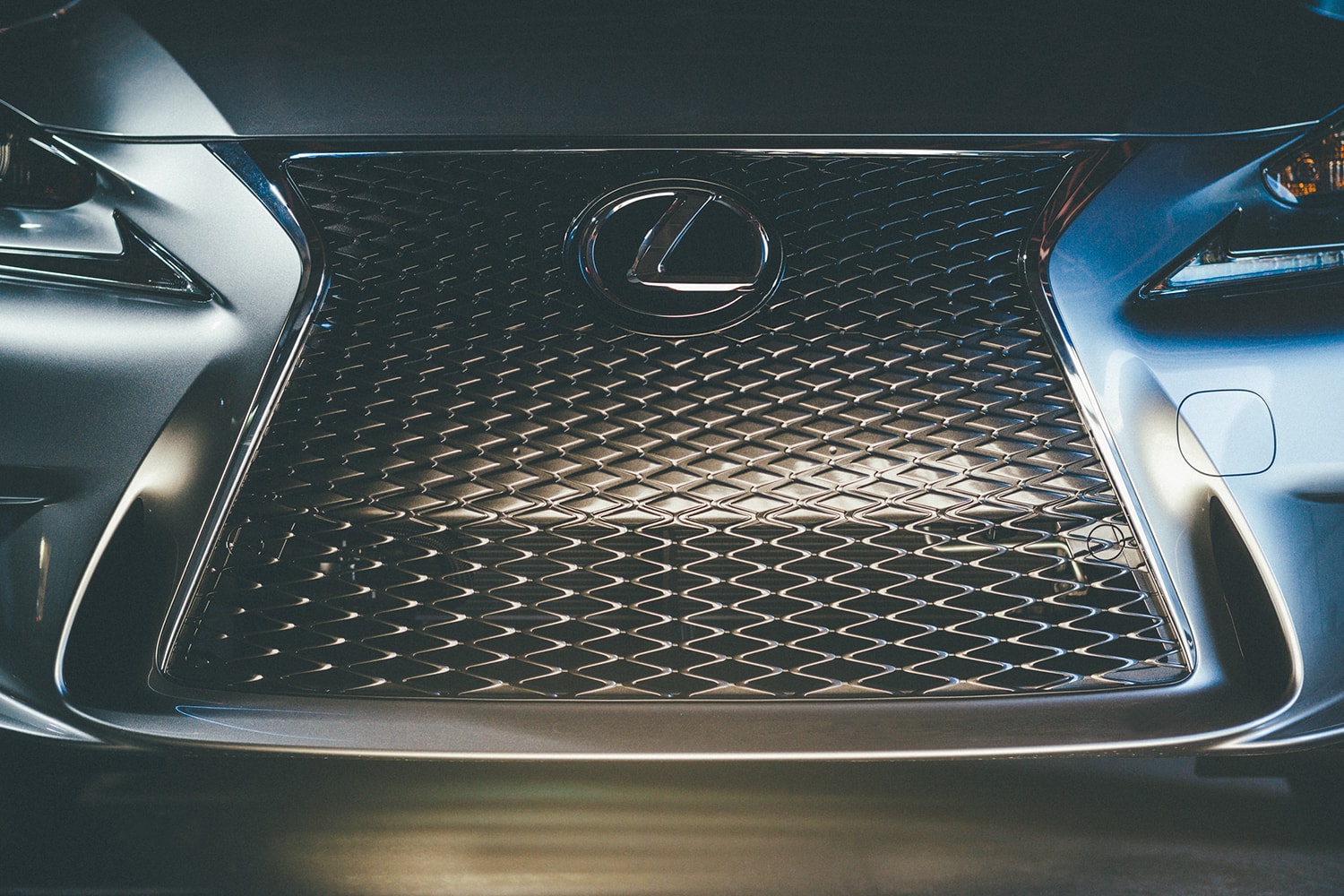 Luxury is not synonymous with conservative; Lexus vehicles, particularly F SPORT models, associate their cars with bold, in-your-face styling. From the aggressive front grill facia, shaped aerodynamic bumper, sharp-edged headlights housing LED lighting and distinct exterior lines along the body, each characteristic plays well with confident styling choices that include crispy clean kicks, color-blocking active sportswear and rich colorways. No Roshe Runs or flip-flops here; let the IS 200t accentuate those Jordan 14 Lows, especially in the "Laney" colorway.
Colors: Red, blue, orange in bright options
Fits: Loose, streetwear with color blocking and graphics
Brands: Nike Sportswear, ISAORA, C.E.
Luxury
1 of 4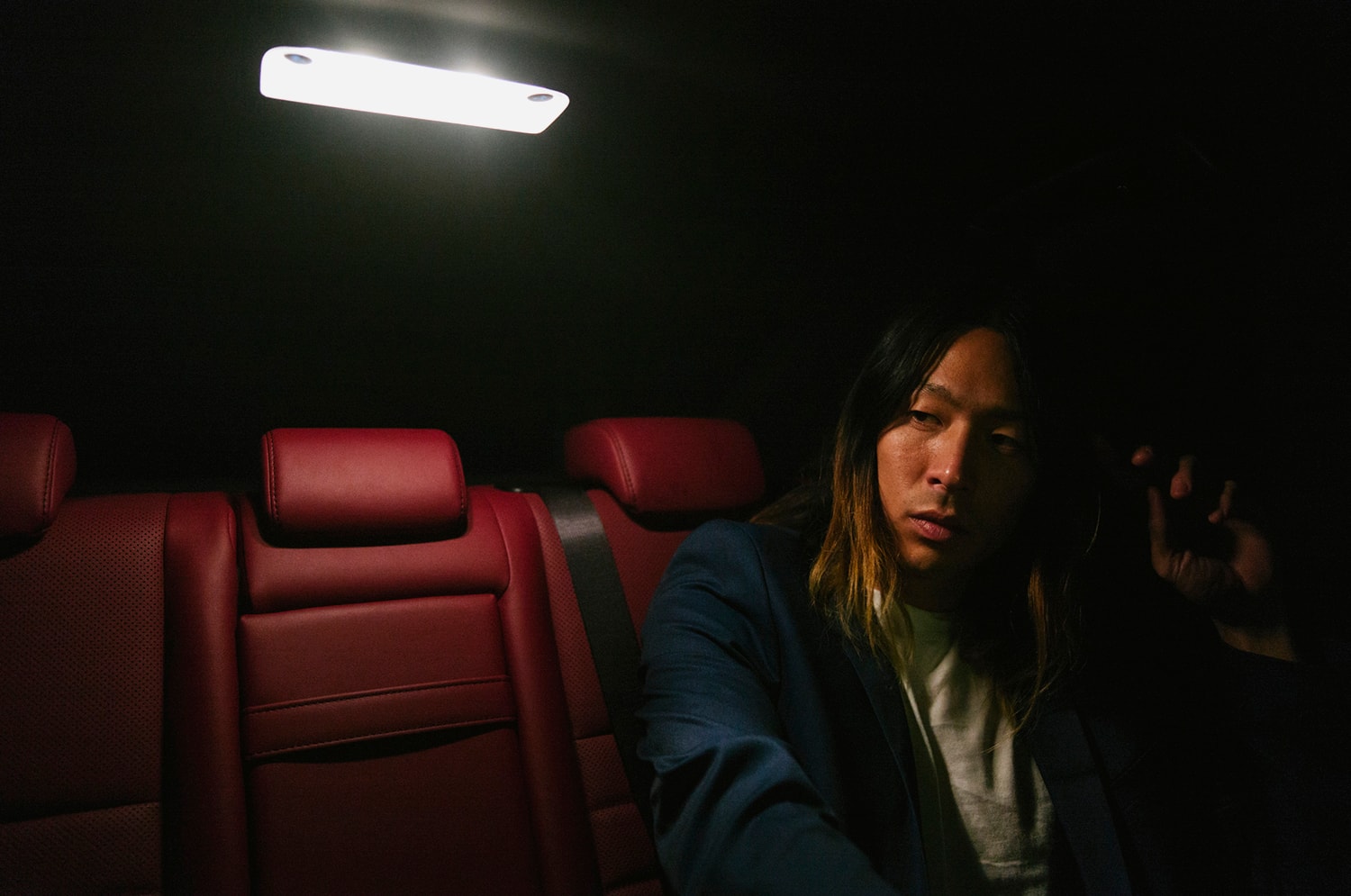 2 of 4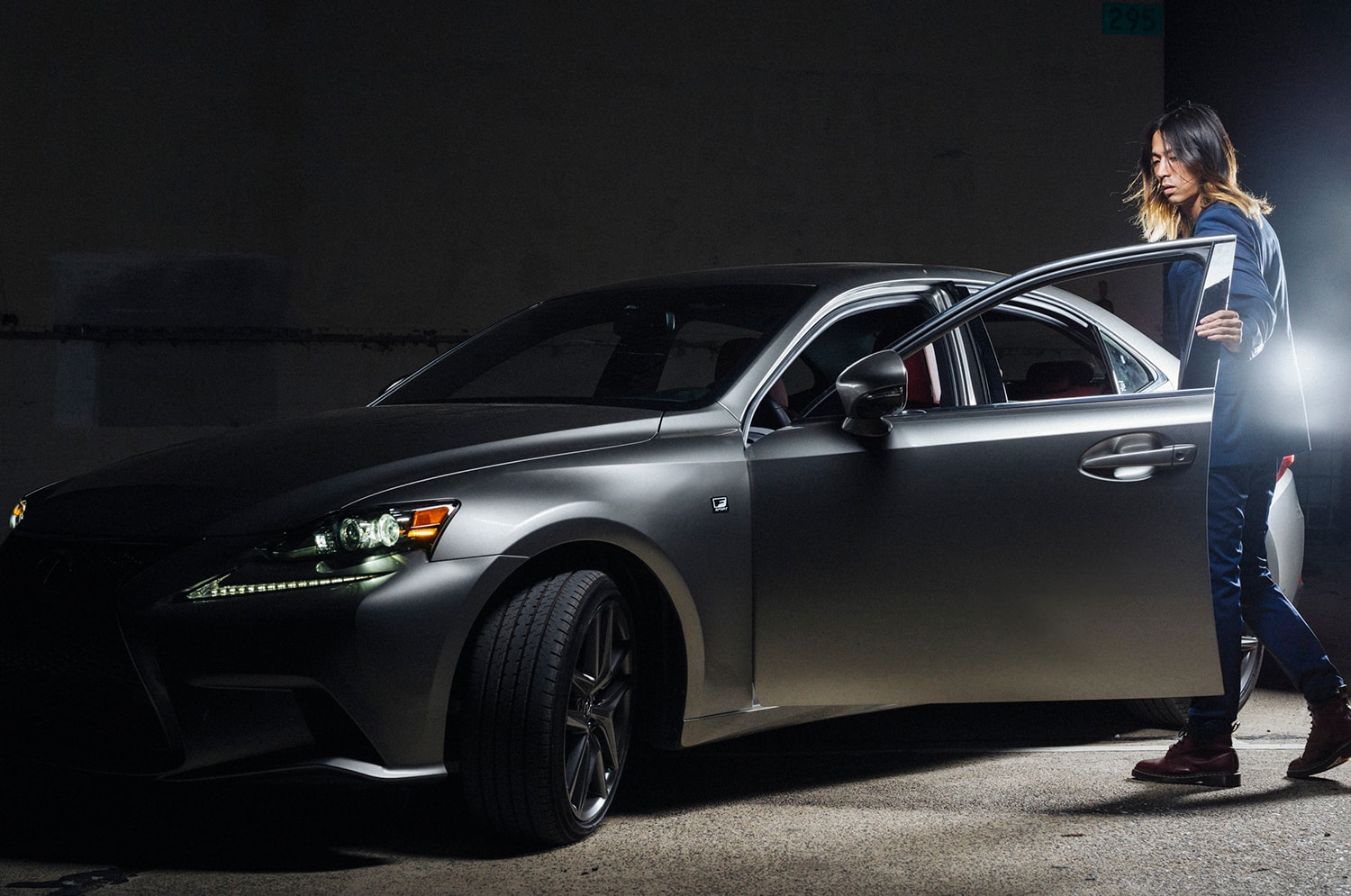 3 of 4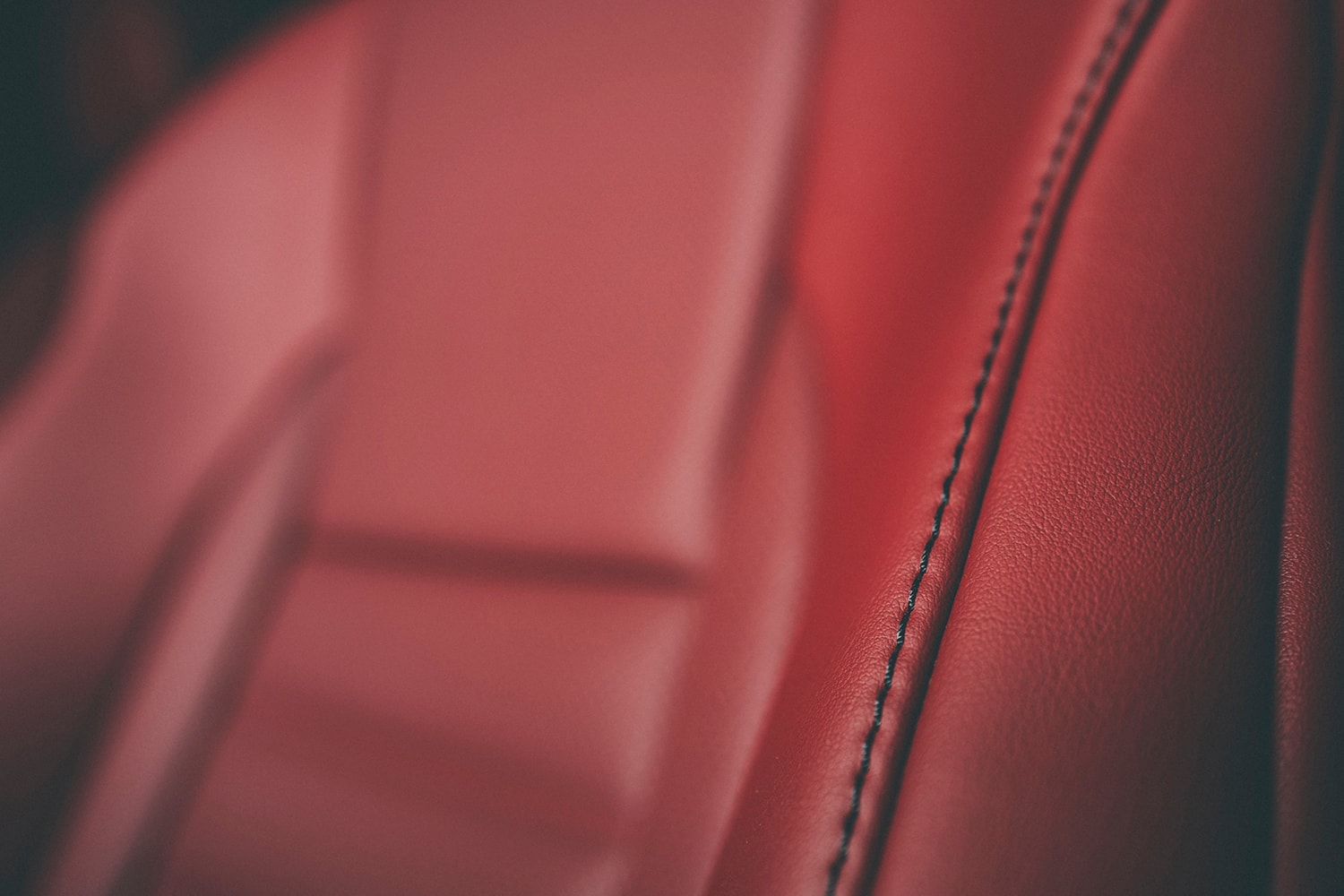 4 of 4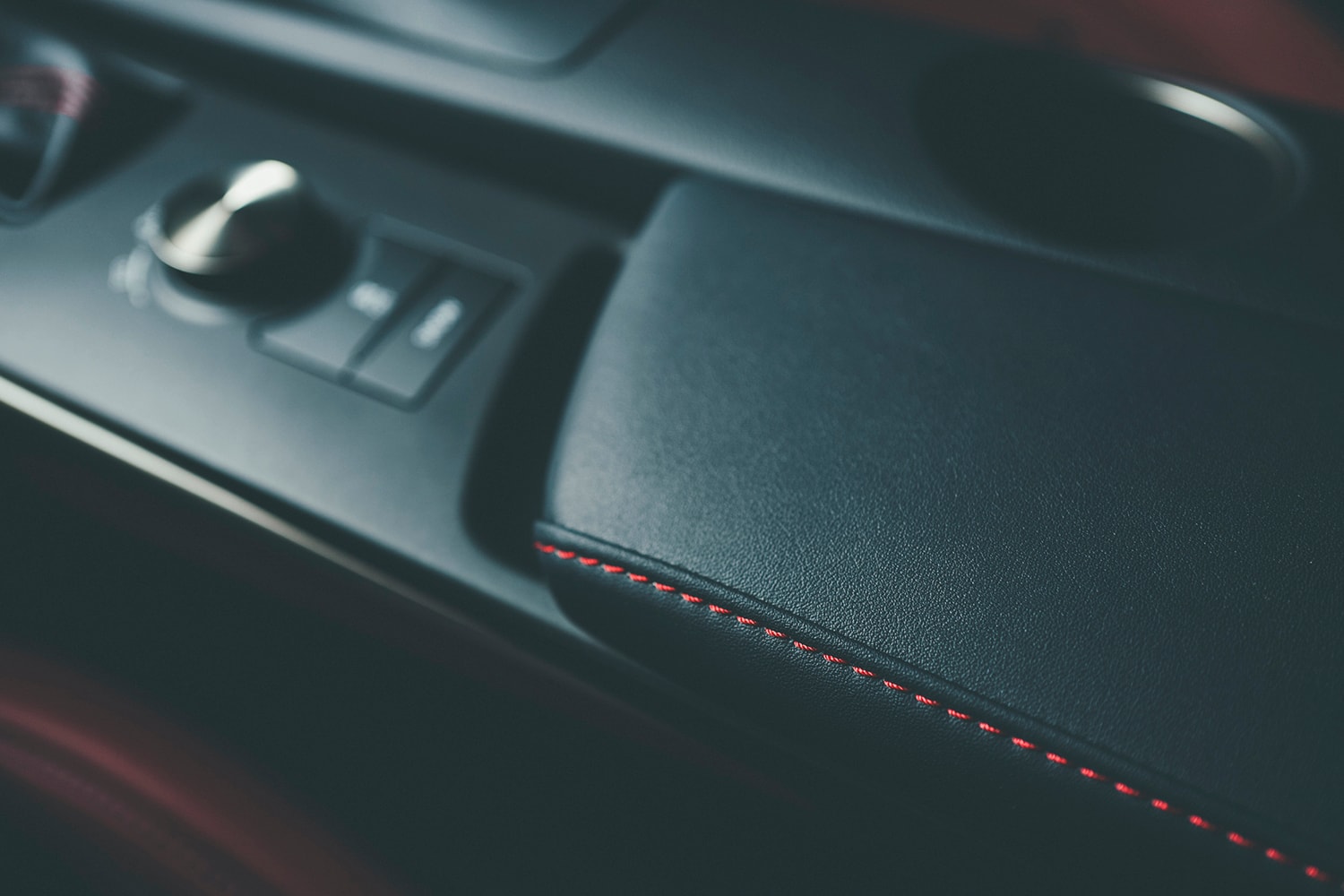 Here is where the Lexus truly shines, with its core value playing alongside a luxury outfit one wears for those special nights out. A finely tailored suit and classic leather shoes go a long way when paired with the exquisitely detailed material interior of the IS 200t F SPORT. Environmentally conscious NuLuxe wraps the interior cabin with an acute attention to detail in stitch quality. Fine materials and exquisite construction is comparable to the build quality of import Italian footwear, while the look and feel of the interior is reminiscent of a custom made suit. Exterior-wise, select a solid tone of ensemble that goes well with the available lush pearlescent paint to truly capture both the car and the garment's character.
Colors: Tonal neutrals, navy, dark and light brown
Fits: Sophisticated, tailored, imported
Brands: Tom Ford, Balenciaga, Common Projects
Utility and Function
1 of 4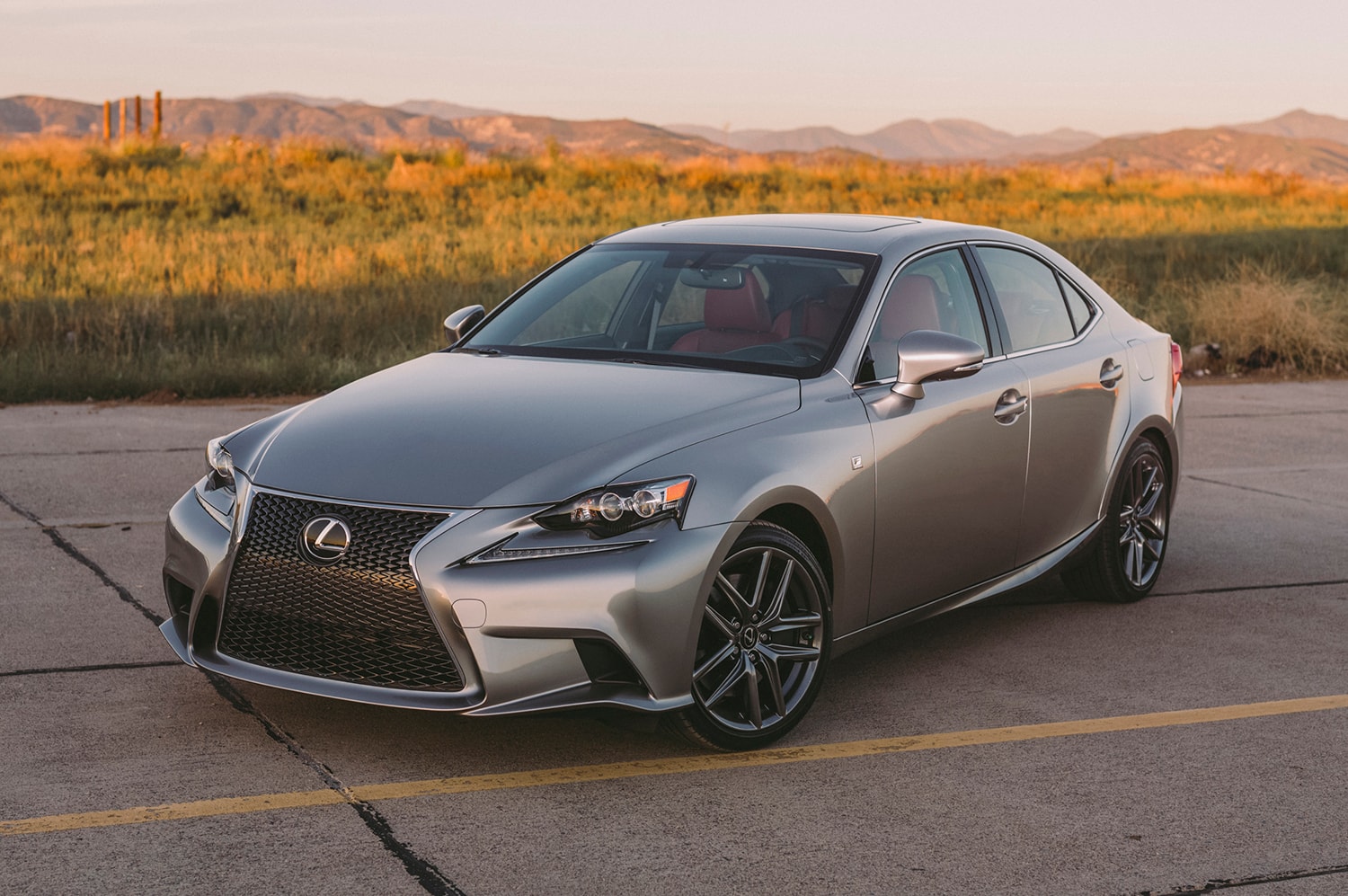 2 of 4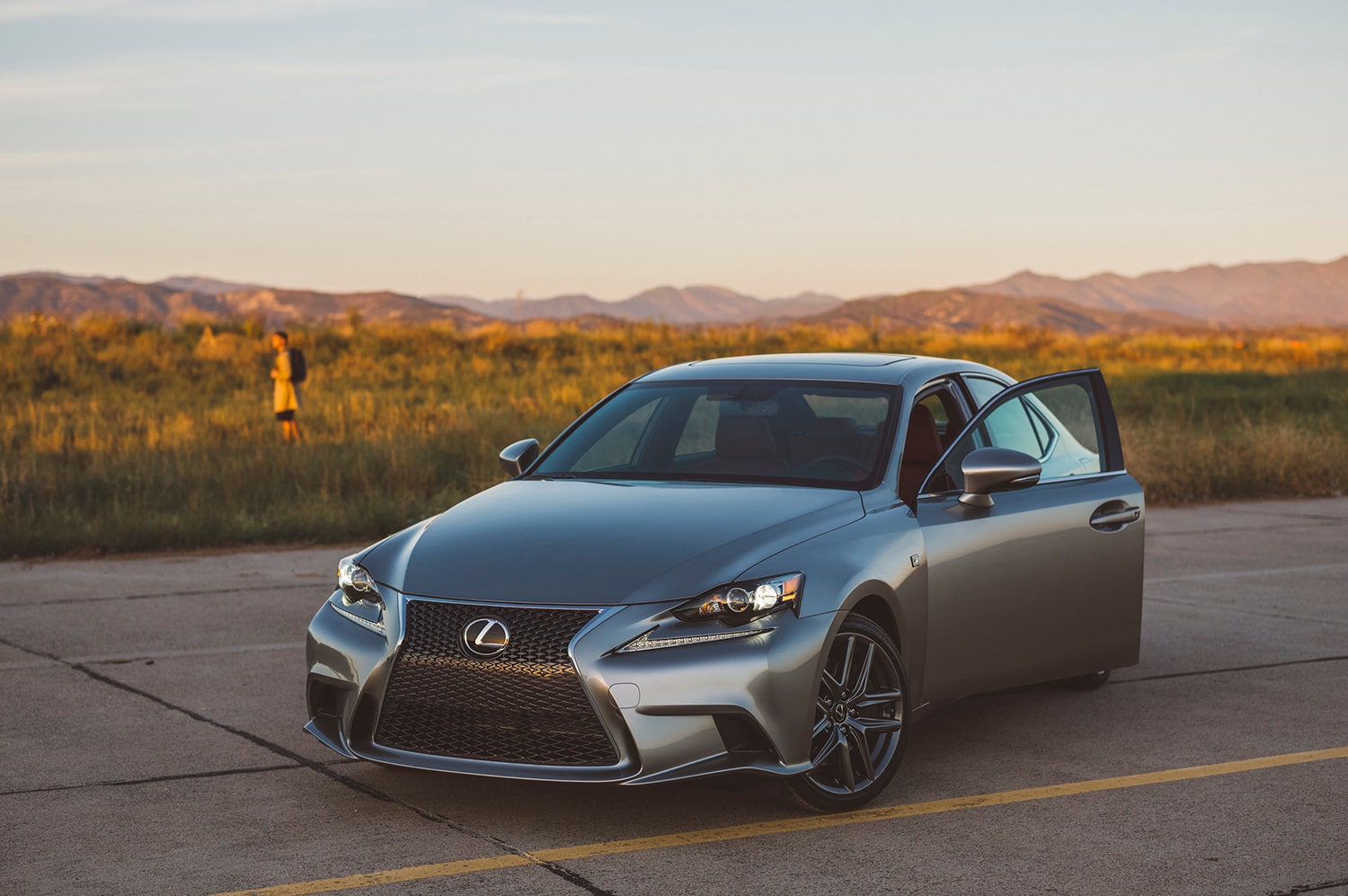 3 of 4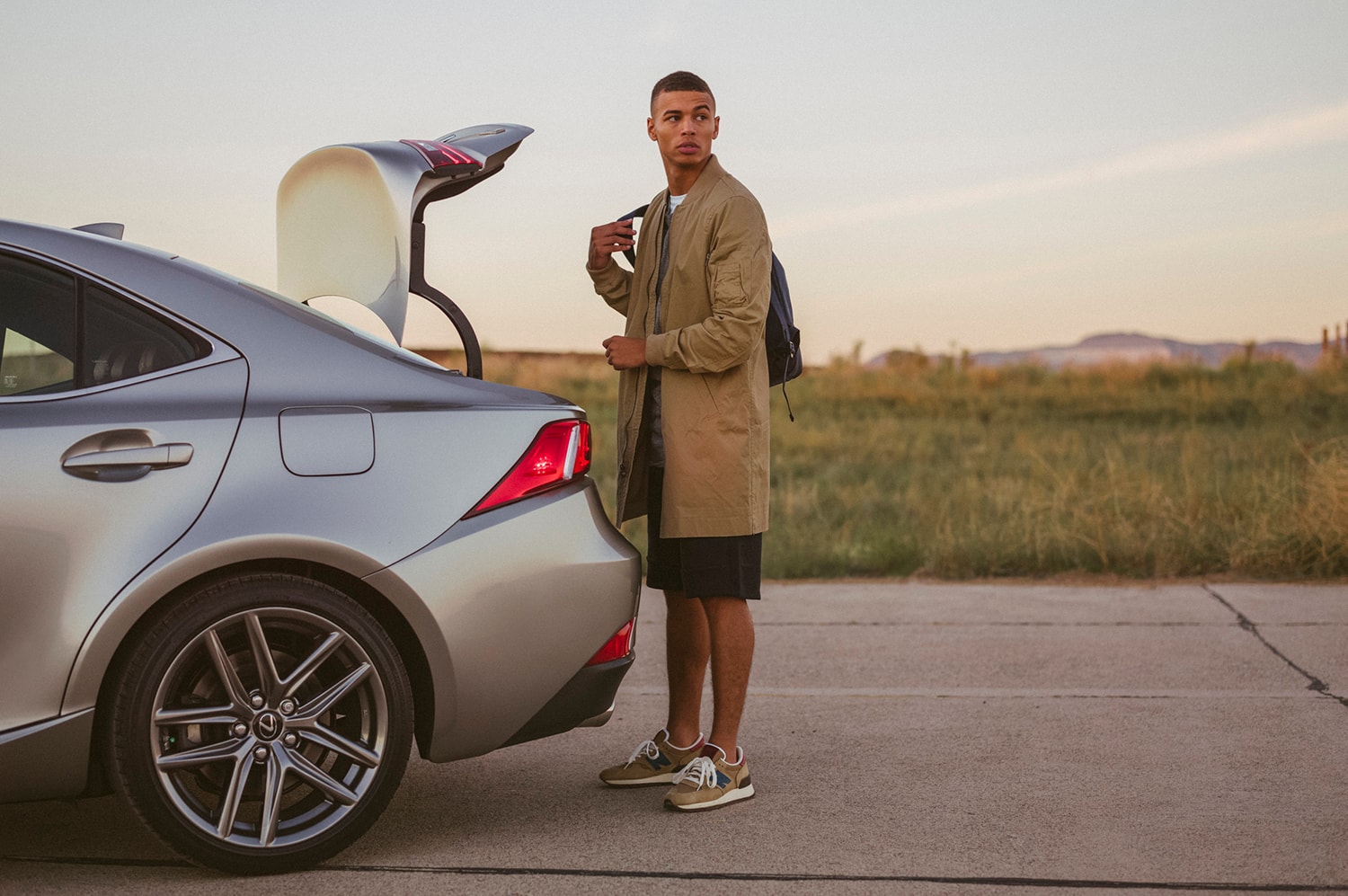 4 of 4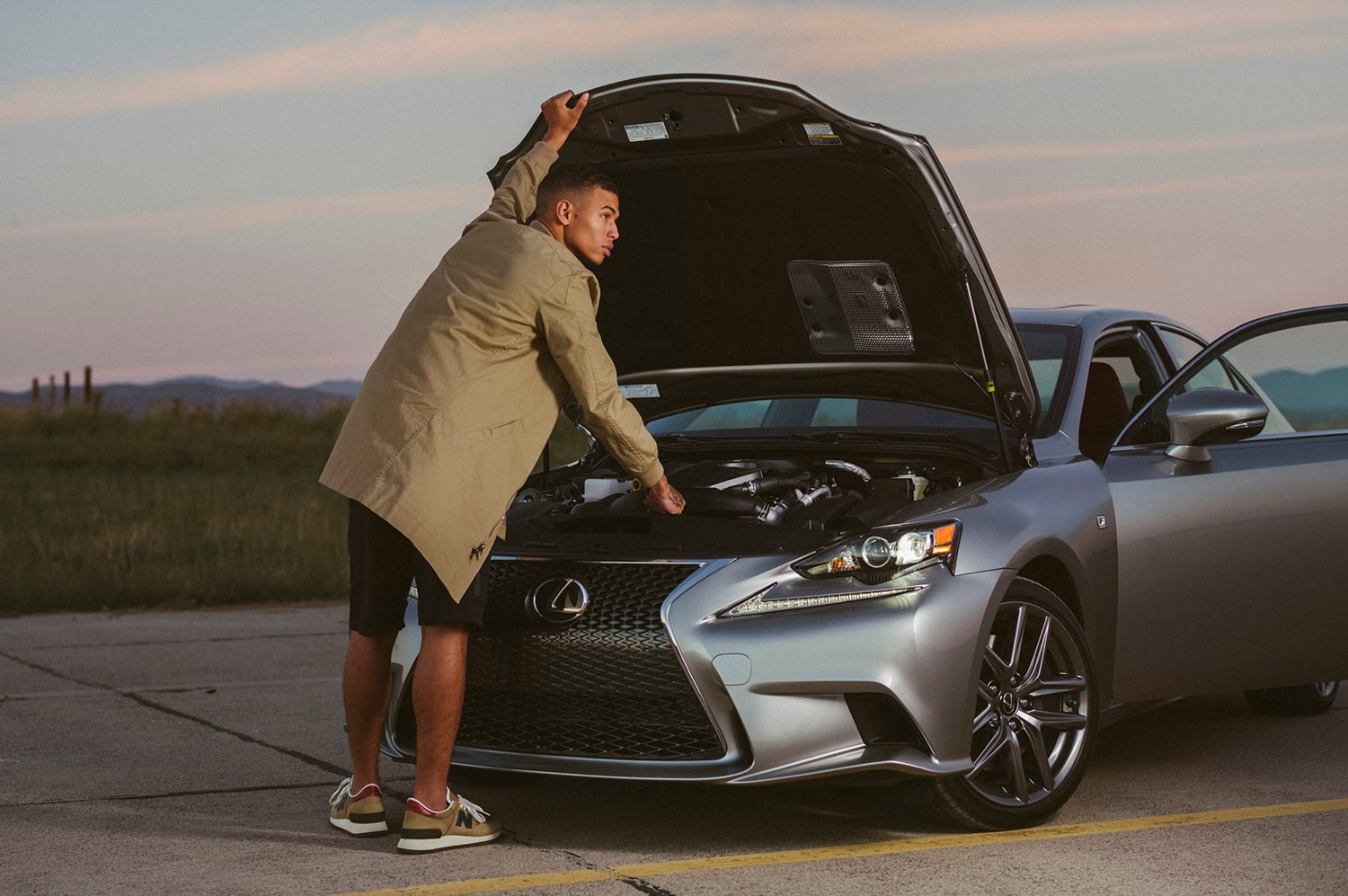 The IS 200t is not only sporty — its cabin and trunk space houses ample storage room for whatever you may need to carry with you for the outdoor adventurer, where ever you may want to go. The turbocharged engine, estimated at an average 22 mpg city and 33 highway, was developed in-house to provide the most power out of the 2.0 liter engine displacement. Reliability-wise, the IS 200t is fit for casual cruises up and down the avenue of nightlife seekers to long road trips out to the desert for the outdoorsy type, and with Lexus being ranked the most reliable automaker by J.D. Power and Associates in 2015, you'll have the piece of mind that you'll arrive on-time and safely.
Colors: Earthy tones, olive, tan, light brown
Fits: Utilitarian and loose, military-themed casuals, outdoor functional
Brands: The North Face, Penfield, Patagonia
Tech Innovations
1 of 4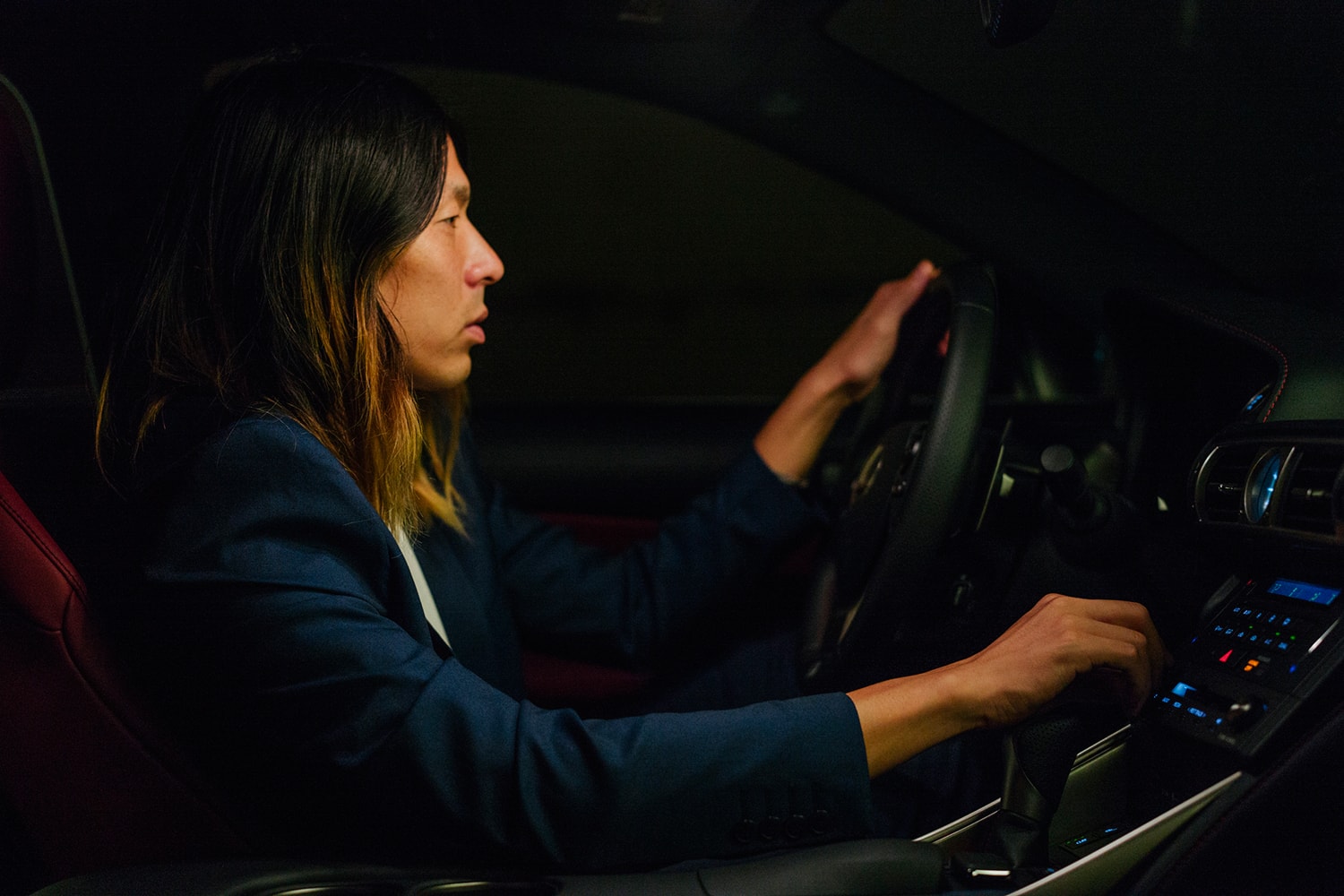 2 of 4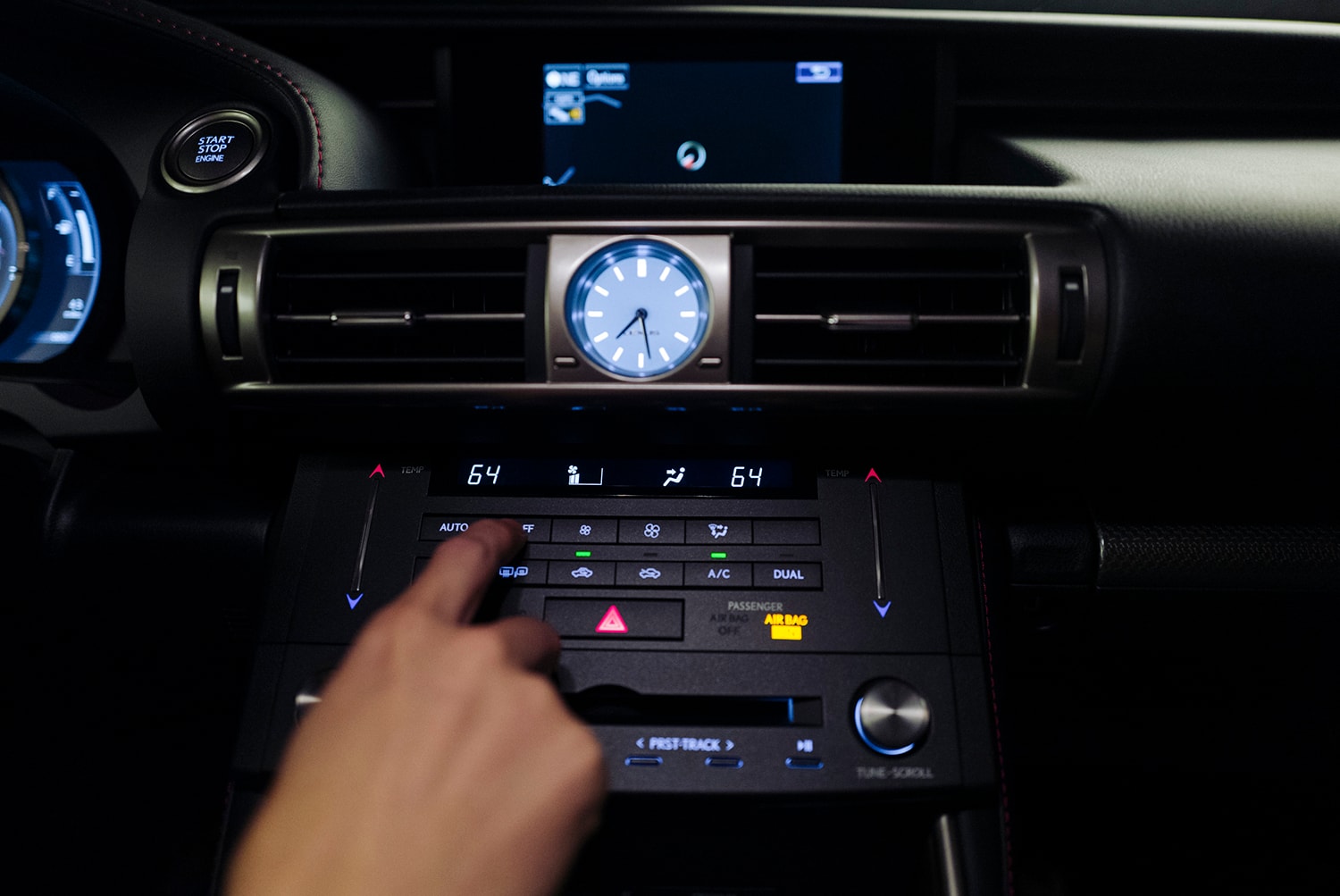 3 of 4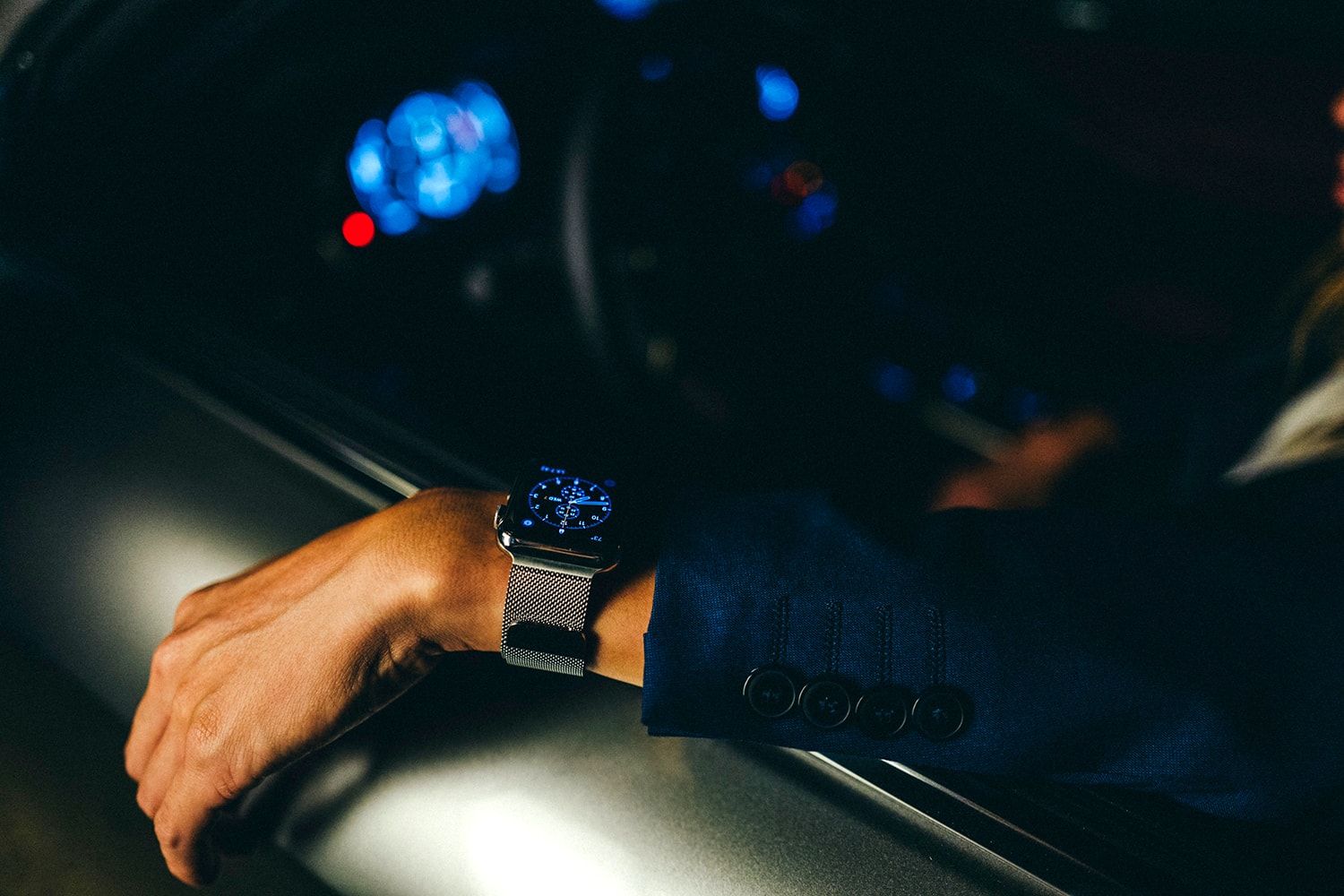 4 of 4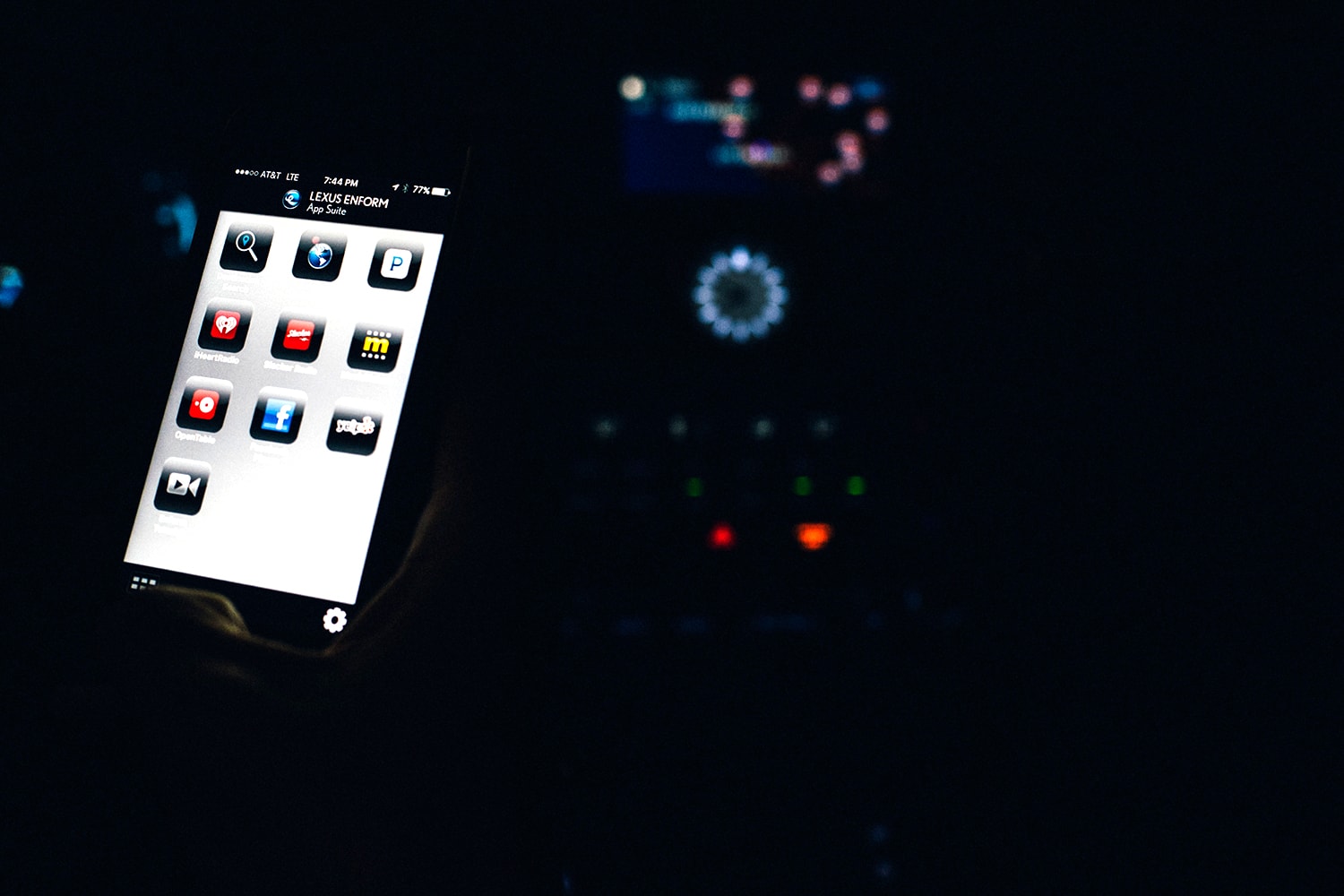 While your fashionable tech may help accent the finely selected technical sportswear apparel you may have on, the Lexus IS 200t F SPORT's offered innovative on-board technology plays its part in the complements as well. Mobile app connectivity, Bluetooth voice-recognition, a pinpoint-accurate GPS system plus world-class premiums like the 15-speaker 835 watt Mark Levinson sound package and the Lexus Enform system which offers remote functionality through your smartphone far exceed the quality expectations for even the most tech-influenced HYPEBEAST. Much like the technology, such as breathable synthetics or sweat-wicking fabrics, infused into activewear, Lexus has found a way to meld technological functionality into the IS 200t F SPORT for a seamless end result.
Colors: Grey, silver, all-over patterned basics
Fits: Form fitting synthetics, Activewear with taped seams and reversed zippers
Brands: GYAKUSOU, adidas Y-3 by Yohji Yamamoto, White Mountaineering