An Ultimate Guide to Buying a Leather Jacket
"There's no other way to describe it: You feel like a badass."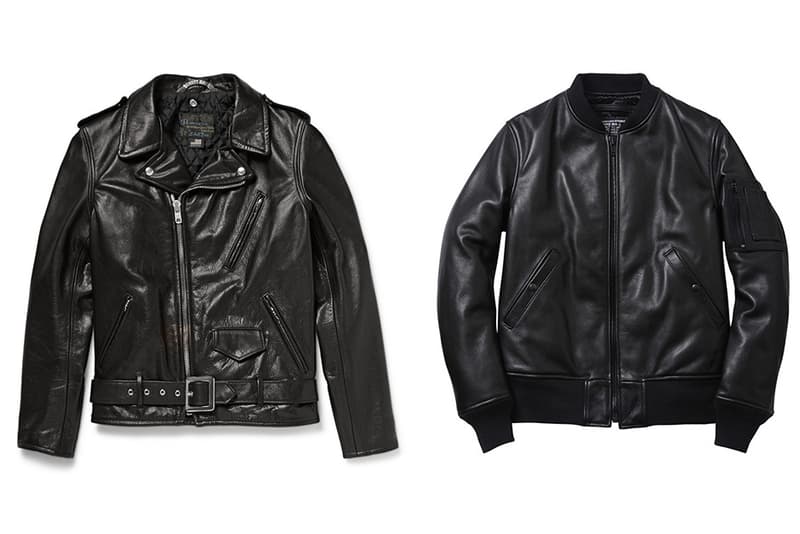 Effortless Gent teamed up with Peter Nguyen, the founder of The Essential Man, to discuss his love of leather jackets and the array of things to consider when adopting this timeless fashion staple. The full piece explores common leather jacket styles, different types of leather available, and even an introduction to leather factories and manufacturers. What's more is that there's even a style guide to help you put together an outfit with a focus on your new purchase, whether you're looking to adopt a casual look or even don the jacket at work. To top it all off, the full piece is available as a 26-page downloadable file, complete with a leather checklist to accompany you on your next leather jacket purchase. Below is an excerpt from the Effortless Gent piece and the full article can be found here.
I first fell in love with leather jackets working with Robert Geller, where he walked me through a new leather jacket straight from the factory in Japan on my very first day.

Since then, I created my own leather jacket line and amassed more leather jackets than any one guy should honestly have at one time.

A proper, staple leather jacket will not only last you forever, it's timeless and extremely versatile, a no brainer when it comes to building your lean wardrobe.

Outside of the suit, a leather jacket will be one of the biggest investments a guy will make in his wardrobe. Just like a suit, there's something transformative about putting on a properly fitted leather jacket.

There's no other way to describe it: You feel like a badass.