'Fucking Young!' 2015 Fall/Winter "Obsessions" Issue
Featuring Lucky Blue Smith on the cover in 2016 Spring/Summer Moschino.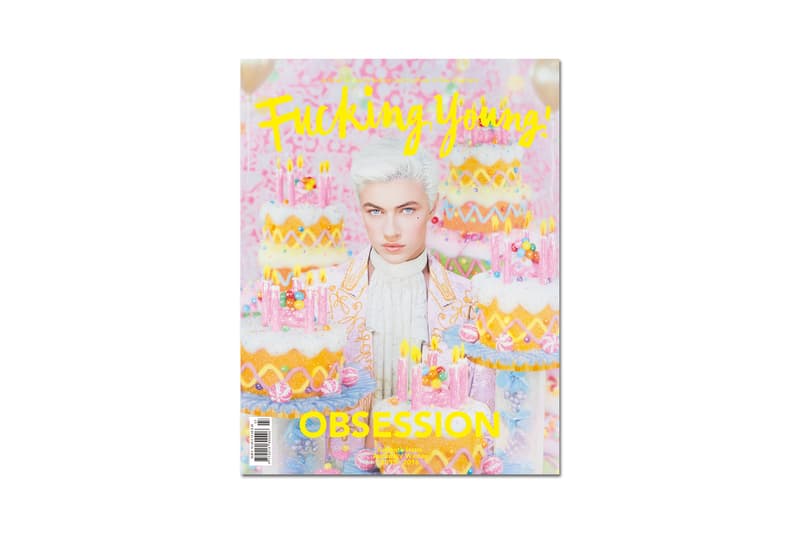 Fucking Young! will be releasing their Fall/Winter issue dedicated to the theme of obsession. American model Lucky Blue Smith will be gracing the cover with a decadent shot photographed by Pierre et Gilles and styled with Spring/Summer 2016 pieces from Moschino. The French creative pair have produced with their signature flair a highly stylized, whimsical image that perfectly reflect's the issue's motif. In the forthcoming 263-page installment, readers can expect to see plenty of imagery and discussion around the "various facets of an obsession", including interviews with the likes of Pierre et Gilles, Mark Colle and Milan Vukmirovic. The Fucking Young! "Obsessions" issue is available for pre-order now, and will be out at select stockists on October 20.