Anthony Bourdain Talks Sushi, His New Graphic Novel & More
The chef-turned globe-trotting CNN host talks 'Get Jiro: Blood and Sushi.'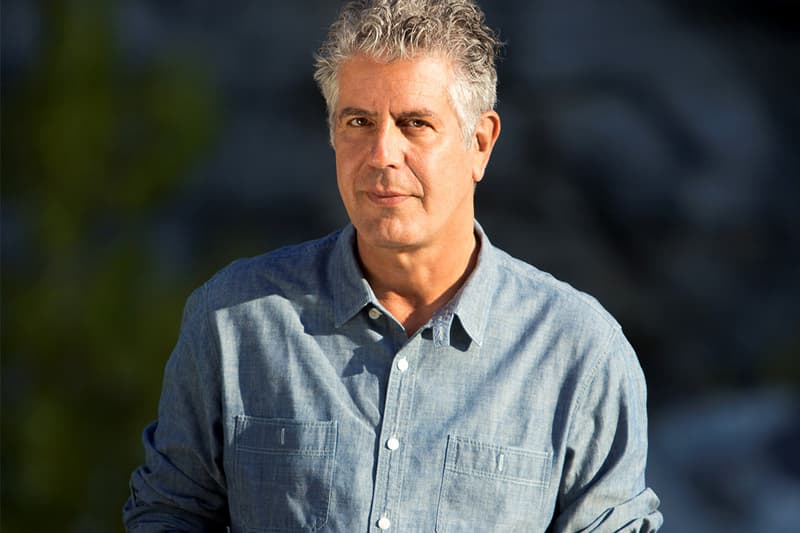 Unless you've been living under a rock, you're probably aware that Anthony Bourdain moved on from the corny "culinary bad boy" moniker years ago. Following a bevy of successful television shows and culinary-centric memoirs, the former chef is in the midst of the sixth season of the can't-miss Parts Unknown for CNN, running his own publishing imprint and planning to open a massive 155,000-square-foot market in his beloved New York City. Bourdain has even dropped his own graphic novels, following 2013's Get Jiro! by teaming up with co-writer Joel Rose once again to publish a prequel, Get Jiro: Blood and Sushi.
Fresh off their latest release, Bourdain and Rose sat down with Gothamist to talk about sushi, tipping, the graphic novel, and much more. While an excerpt appears below, the interview can be read in its entirety over at the Gothamist's site. Get Jiro: Blood and Sushi is available now via Amazon.
Did you ever think… that setting Get Jiro! in Tokyo would tempt you to push things too far?

Bourdain: No, I mean we're working in an established genre of violent Yakuza films, which already have a very high body count— an unrealistic bodycount.

What's different this time around with the second Get Jiro! book, compared with the last one?

Rose: A lot.
Bourdain: We're looking to a whole different genre. The traditional Yakuza films of the '50s, '60s, '70s, and '80s. It's about a young man. It's got more of a classic manga style than the first book.

Did you look to specific film directors?

Bourdain: Shinya Tsukamoto, Seijun Suzuki, Nagisa Oshima, and early, early '50s-era Kurosawa.

Did you think of it in terms of a cinematic object, as you were both working on it?

Rose: Anytime you're working in comics you're thinking about cinema as well. You're always about where the camera is and angles. The arcs of stories.
Bourdain: Like making my show, it's ideally a "show, don't tell" medium.

You've said that Get Jiro! was inspired by a trip to Yasuda—you watched rich knuckleheads drenching sushi with sauce and wasabi, and wanted to decapitate them. Have you ever heard of a chef actually getting violent with a customer who disrespected their food?

Bourdain: No, this is why chefs drink. Most of my career wasn't in the good old days, it was the bad old days when you were punished for your best efforts. When if you worked really hard and went the extra mile you'd get the whole roasted fish sent back. They'd say "Eww, it's looking at me, can you cut the head off?? Can you fillet it? There're bones in it!" You always got compliments on the fucking filet mignon and not on the stuff you knew you were born to make, or good at. I'm sure most, if not all chefs, have experienced that sense of frustration.