A-COLD-WALL*'s Samuel Ross on Influence, Virgil Abloh & the British Working Class
Samuel Ross sheds light on A-COLD-WALL*.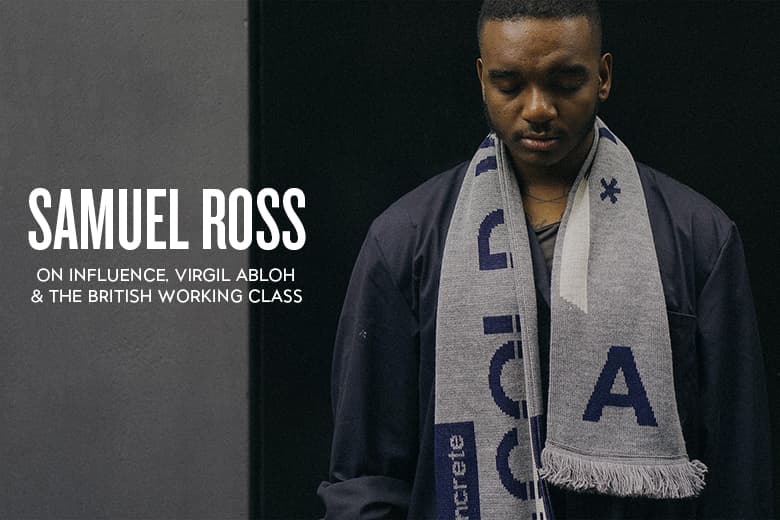 Samuel Ross's exciting, young British brand A-COLD-WALL* continues to make impact season after season, growing and maturing each time around. With Virgil Abloh as a creative mentor, an ever-increasing array of credible cosigns and a CV full to the brim with recognizable collaborative work, Samuel is perfectly positioned to experience even more successes and accolades in the coming year. We caught up with the 20-something to discuss all of the above and more.
Are you a fashion designer, graphic designer or filmmaker first?
Professionally, I started strictly with graphic design & contemporary illustration, quickly overlapping and working within product design, specifically for industrial & creative agencies around the UK. The product design side of things led me into installations and commercial build outs – which resulted in producing film & sound with projection/unique experiences. It makes sense to place all the titles under creative direction, way less confusion and simplifies shit real quick..
What does A-COLD-WALL* stand for?
It's primarily based within the British working class experience – the notion/mission of the brand is to expose and articulate a hidden layer of intelligence found within this specific demographic – not necessarily through individuals, more so moods, colors, tones, shape, sound and use of semiotics. It's taking personal and impersonal moments that occur within households/communities and pushing those moments that aren't seen, to the top of the mood board – for example, the Joseph Albers print – as well as interlinking a strong visual connotation towards A-COLD-WALL*. An image of that nature I would find on a bookshelf within a family members flat/home – to a wider audience, information of that nature being digested within red brick terrace housing, or council estates would never make a connection.
That hidden layer includes highlighting tensions, intrusive commentary with mildly political undertones such as 'NO WATER, ZERO HOURS,' etc. The inspiration for the majority of the lines of type come from people – friends not being able to hold stable jobs, warehouse night shift vibes, push bikes and Nike tracksuits, shit that gets said while I'm about – or shit that I get updated on while I'm away.
A-COLD-WALL*'s mood boards are formed off a living and breathing situation – the continuous balance between each class system the UK is formed off… working class, middle class and upper the tier – it's condensing all these melting pot situations through a route that doesn't have to be a textbook. It's not a celebration but, a neutral opinion and view of an often stigmatized subculture defined by class, by someone from that place, everything I'm commenting on isn't from the 'other side' or through a soft padded room, with a small glass window.
I say neutral because the opinion isn't a trend, it won't fluctuate, and it's not a fetish of the moment – England is very very very still, and dire more time, it's set in its ways. It's very rare that a black kid gets through, especially from the UK who isn't strictly a musician. We don't even have that many notable black designers in any sense over here, so it's like, if I'm here – I'm going to speak on what it is – without glamorizing the story.
---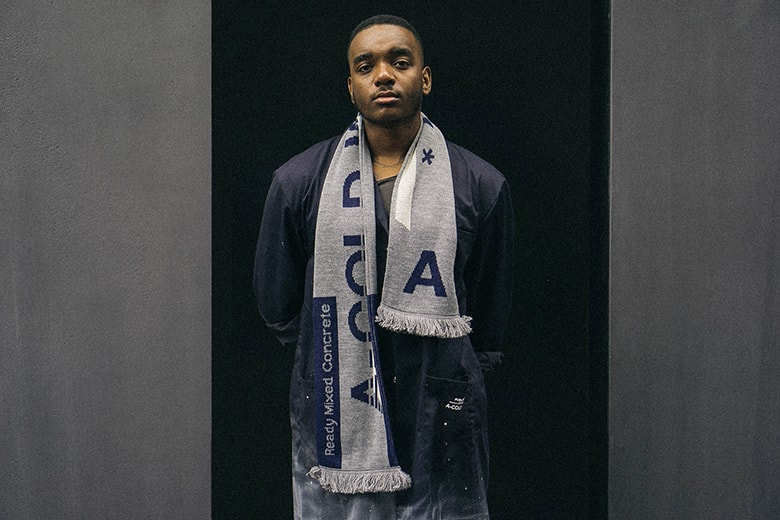 "I'm into a uniform and dress code aesthetic that ties back to having a fresh Nike tracksuit, with a small Nike bag and Air Max"
---
What's your relationship with Virgil, and how did you begin working with him and OFF-WHITE?
He's a mentor figure and visionary – the new wave of design icons – we worked on quite a few projects for a few years, for various people. These questions get clicks I know, so I'm gonna be super vague – speaking on a next man is not the vibe. The streetwear world is small though – my right hand man, Ace Harper also works across some vibes over there.
Your CV shows that you've produced work for Hood By Air on print design projects. How did you contribute creatively to the brand?
That's definitely more of a client vibe than collaboration in any sense – we developed over 600 prints though.
We've also seen work with Stussy and yourself through social media.
I've worked/work closely with DENIM TEARS, BENJI B & THEO on cultural Stussy projects, those are cool – always very open/malleable.
What are the themes we can expect from A-COLD-WALL* each season?
The themes will begin to expand outwards from the primary point of reference; I'd like to explain/give a take on specific reference points as the brand evolves. For now my main focus ensures an inclusion from each class system within a season, that can span across the makeup of garments, or the shooting mood – or even audio experience. It's important for the brand to remain a cultural commentary, not just clothes. It's key they retain the art project nature of the A-COLD-WALL* intact.
Are you from London? How does a city embedded in subcultures and various class systems effect your design foray?
I was born in southwest London, moved out when I was a child; since then I've been the cousin just outside of London in the countryside who comes down to visit weekly. It's a weird mix, spending a childhood split between Brixton, Streatham and West Croydon, but spending more time going through school in Cunch – London and Wellingborough both carry completely different energies. If anything it's given me a wider view of the UK – it's pretty much the same, although outside of London, is much more dire. The mood of hopelessness is much thicker, with all the glimpses of attainable prosperity removed.
How do you approach menswear compared to womenswear?
I don't, I'm into a uniform and a dress code aesthetic that ties back to having a fresh Nike tracksuit, with a small Nike bag and Air Max – that's the only rule I set when developing looks.
---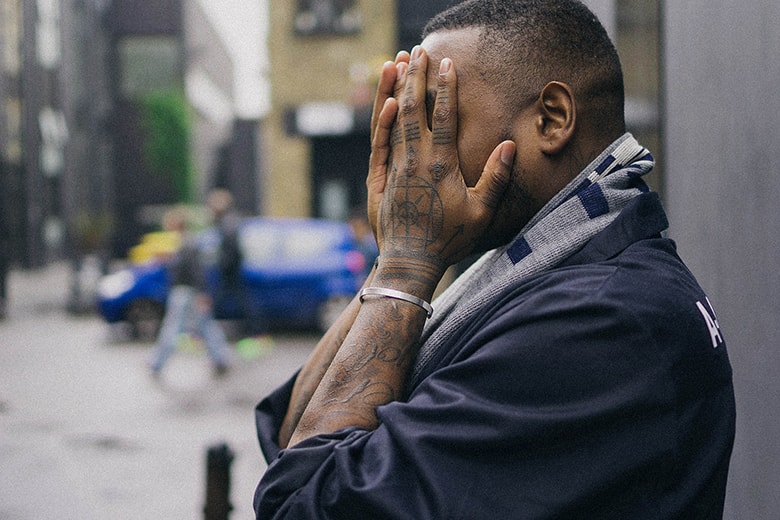 "A project should carry a mood and tone that can be continuously developed or referred back to."
---
How do you approach to A-COLD-WALL* compared to consulting work for other fashion brands? Do your own designs work for others ever overlap?
The approach to client-based design work starts with a discussion around the initial idea, from there each project is different – there's no set format. It's more about pushing an idea into a forward-thinking well-executed place, rather than just completing a task through a traditional process. Making art out of a project is also important, not just in the visual sense too – a project should carry a mood and tone that can be continuously developed or referred back to.
How does music complement A-COLD-WALL*'s ethos? What kind of music inspires you these days?
Sound makes sense of the information I don't want to place or form from fabric, or that doesn't fit within that particular sphere – it allows the more radical ideas to exist sonically and exemplifies the brands more obscure nature. It plays a huge part when it comes to tying a concept together, in my eyes. It's the unheard soundtrack by assets that create the environments I often reference or comment on. For music that inspires me, currently MRWIZE, KRASH, Legowelt & Arca. As all sound for A-COLD-WALL* is created by myself, I've been spending more and more time developing a soundtrack/audio experience that resonates without the clothes present – a side project.
Photographer

Arby Li/HYPEBEAST