Business of Fashion Compares the Effectiveness of Fashion Ads for the Web and Print
In this op-ed, Lou Stoppard takes a frank look at the changing landscape of fashion advertisement,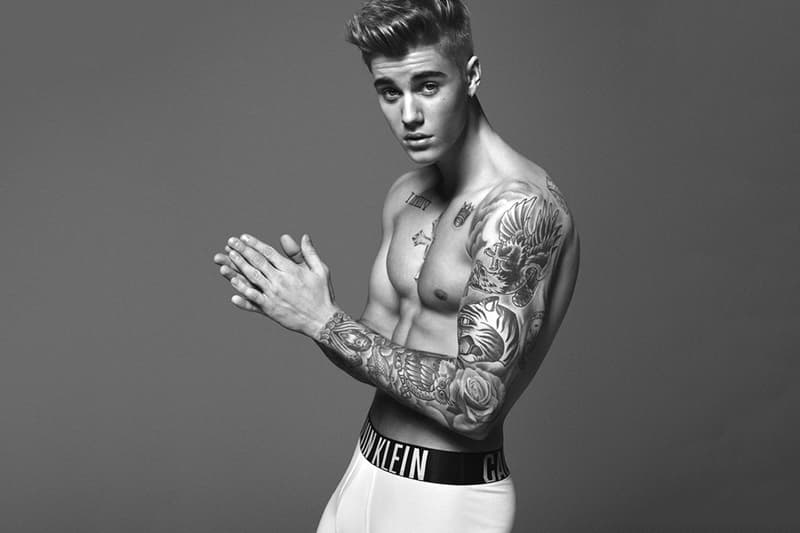 In this op-ed, Lou Stoppard takes a frank look at the changing landscape of fashion advertisement, questioning the modern effectiveness of print ads in the advent of the web. It's no surprise to anybody who has consumed the internet that it is a powerful marketing vehicle with a reach previously unfathomable. With social media in the mix, Stoppard examines the success of recent ad campaigns that, as the saying goes, "broke the internet." For example, Céline's spring/summer 2015 ad featuring Joan Didion, or Calvin Klein Underwear's campaign featuring Justin Bieber. Both were feverishly shared on social media, which begs the question — are ads now being made specifically for the web than for print? Check out an excerpt below and read the full article here.
It may seem obvious that brands have always tried to tap into the zeitgeist and recruit figures with a large reach. After all, that's why celebrities are paid to hawk perfumes, bags and lipsticks. Influence sells. It's part of the reason Kate Moss is one the world's most successful models. She's a style icon on a mass level, aspirational yet accessible. But what does it mean for fashion advertising when the star of your campaign has more direct reach than any of the places you're paying to put your ad? That's a very new kind of influence. It changes who wields power.

Both Calvin Klein and (despite her well-documented aversion to the Web) Phoebe Philo with her Céline ad force you to question whether fashion ads are now being made almost entirely for the Web rather than for print. Is the purpose of a campaign now likes and shares rather than a lasting beautiful, printed image by a top photographer and an association with a respected title? It would certainly seem so. That's no doubt why Estée Lauder tapped Kendall Jenner (17.9 million followers) as their face back in November of 2014 and got her to announce the news on her Instagram (one million likes for that post alone). Sure, those ads will appear in print, but the real campaign was the initial announcement.