The Guide to Cocktails: The Start of the Night
Whether you're finishing a long day's work or kick-starting a booze-fueled night around town, the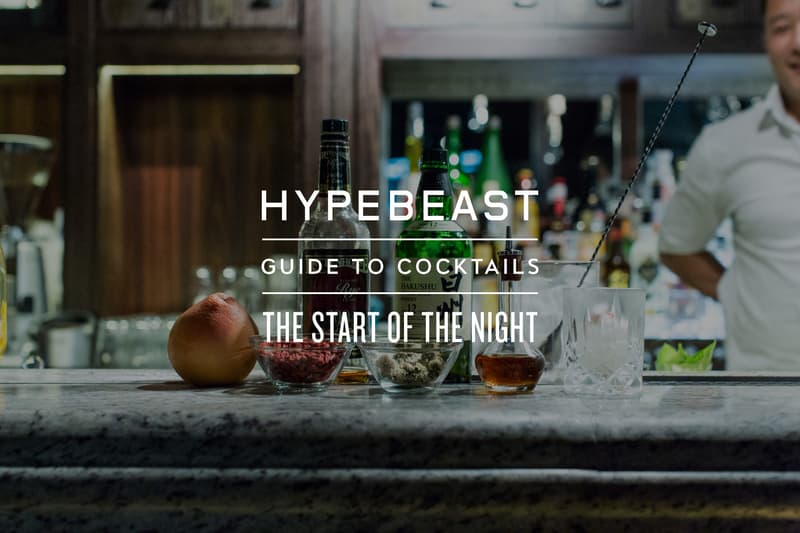 1 of 6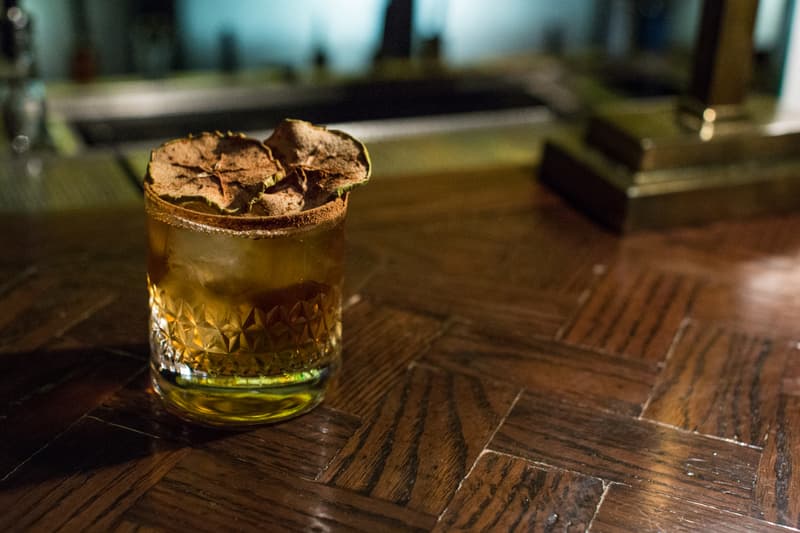 2 of 6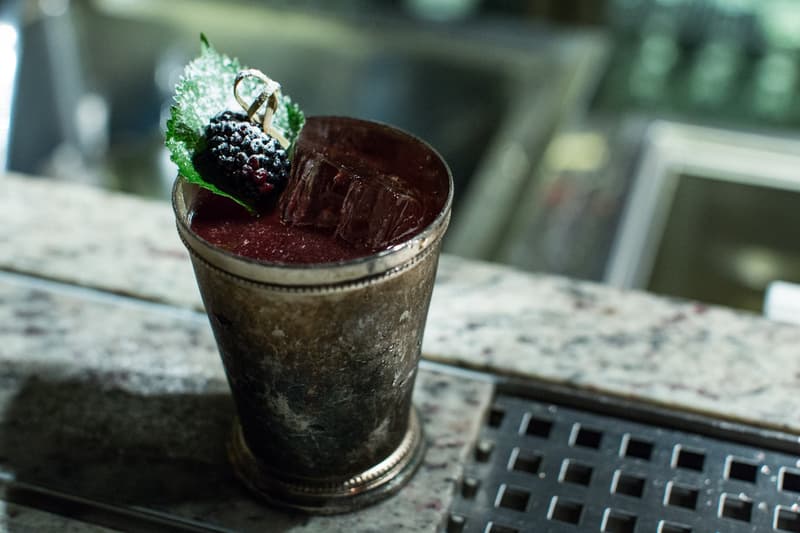 3 of 6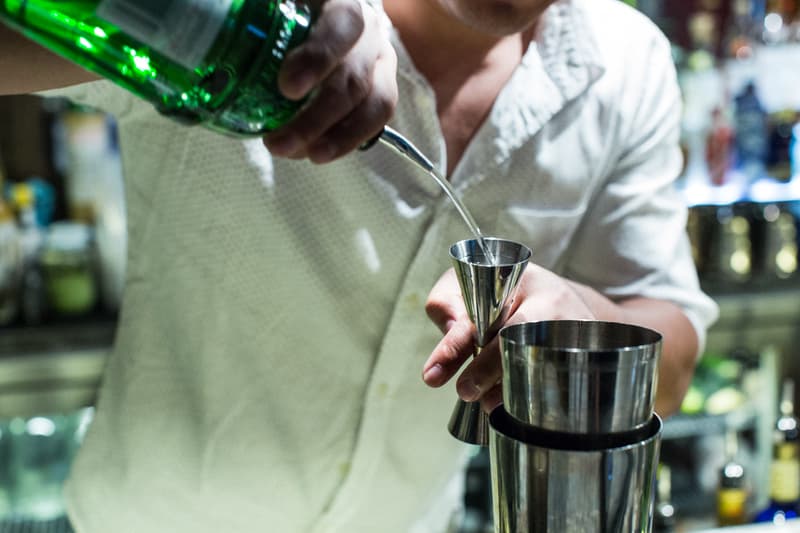 4 of 6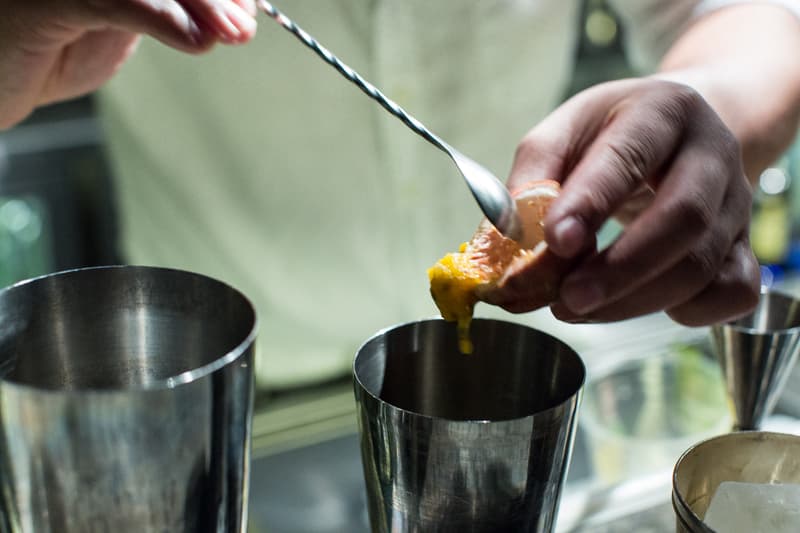 5 of 6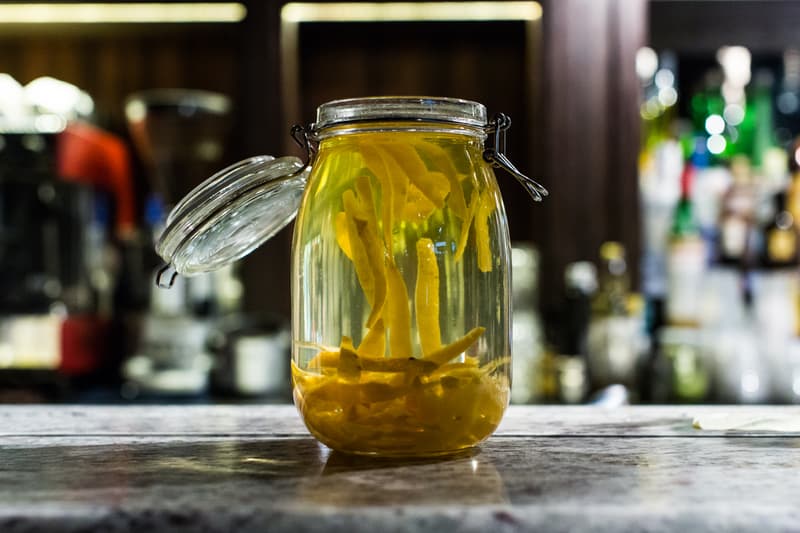 6 of 6
Whether you're finishing a long day's work or kick-starting a booze-fueled night around town, the first drink of the evening is an important one as it sets the tone for the night ahead. Without inadvertently doing so, cocktail bars often provide complicated menus, leaving customers baffled as to which extravagant mix to pick from. To save you the confusion, we have compiled a guide to ensure you order a drink that's satisfying and to your taste. We spoke with five mixologists and cocktail specialists from bars around the world: Stockton, The Dead Rabbit, Pitt Cue Co., Mott 32 and Forge & Co. who all shared with us a selection of classic drinks alongside specially designed recipes that'll have you at your local watering hole by the end of the day. Check out the guide below to see why the following drinks are the most fitting and stay tuned for our next installment to The HYPEBEAST Cocktail Guide series.
---
Drink:

Ribston

Apple
Bartender: Suraj Gurung
Bar: Stockton
45ml spiced rum
60ml cider
20ml Amaretto
5ml honey
Garnish: Dehydrated apple slice topped with a pinch of cinnamon.
Served in a rocks glass.
"Drinking the Ribston Apple is like having a spiked apple pie. We want our guests to be able to drink the cocktail after a long day without cringing so this is the perfect cocktail to begin the night. Fitting for both sexes, the drink is masked with different sweet flavors from the rum, cider and Amaretto alongside the honey. You won't feel like you've drank any alcohol until you get up from your seat!"
---
Drink: Daiquiri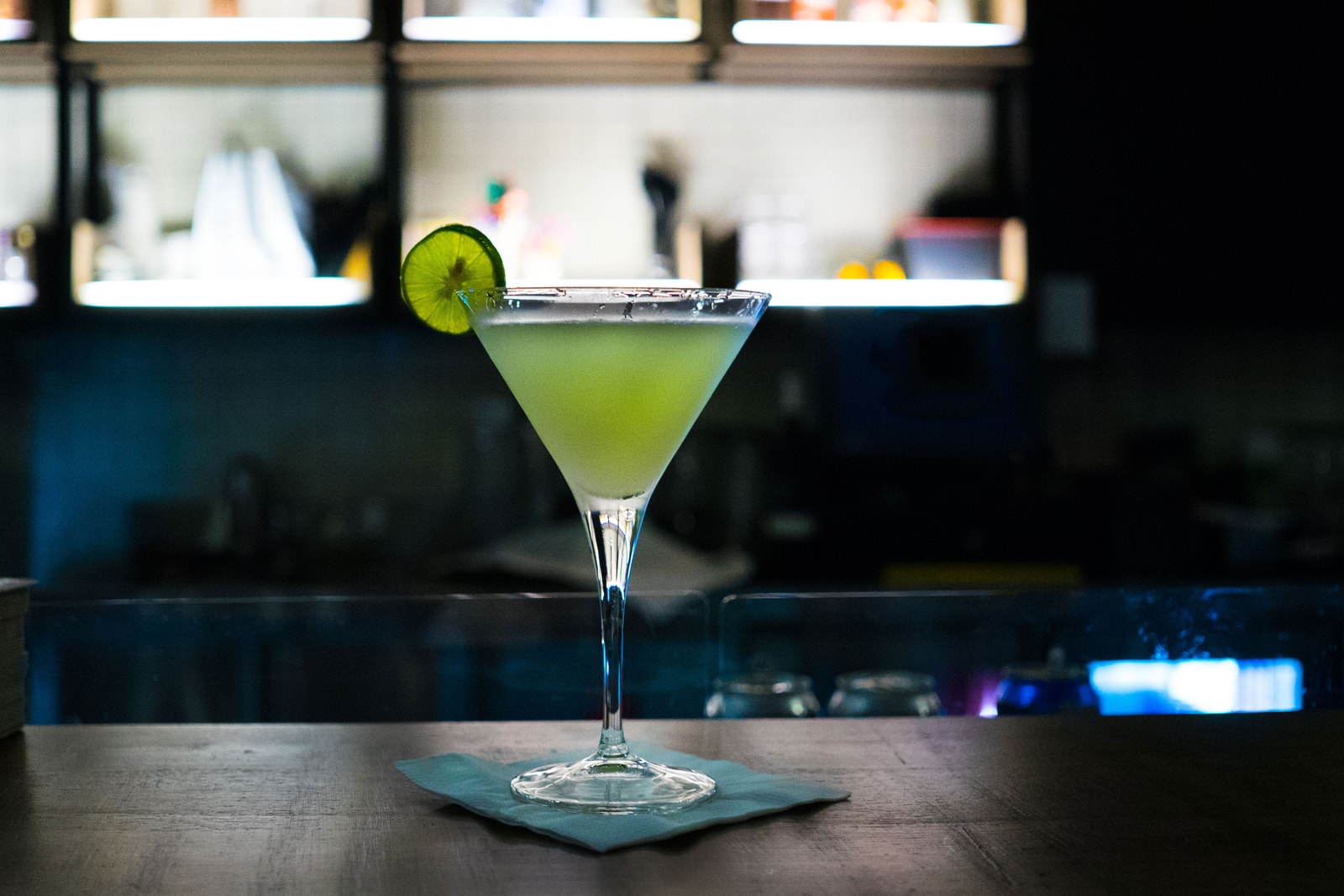 Bartender: Pie Maquina Panah
Bar: Forge & Co. in London
50ml rum
25ml lime juice
2 barspoons of caster sugar
Garnish: half a lime slice.
Served in a cocktail glass.
"A Daiquiri is a fresh and crisp classic cocktail served straight up without ice. The cocktail gets you nice and lubricated without drastically affecting your palate."
---
Drink: Joe's Elixir
Bartender: Lok Gurung
Bar: Mott 32 in Hong Kong
45ml Tanqueray gin
15ml Chartreuse
15ml ginseng sirup
15ml lime juice
4 blackberries
½ passion fruit
Garnish: shiso leaf and a blackberry.
Served in a metal tumbler.
"Joe's Elixir is fresh but strong – a refreshing option to start the evening after a hot day. The gin complements the blackberries giving it a nice kick followed by a sweet aftertaste. The ginsang syrup is quite potent and the Chartreuse which is made from over 120 spices adds a distinct flavor to the drink. The blackberries and passion fruit marry well with the spirits, prepping you for a boozy night, or a Chinese meal which we serve at Mott 32. The Joe's Elixir is served in a charming metal tumbler to keep the drink cold."
---
Drink: Negroni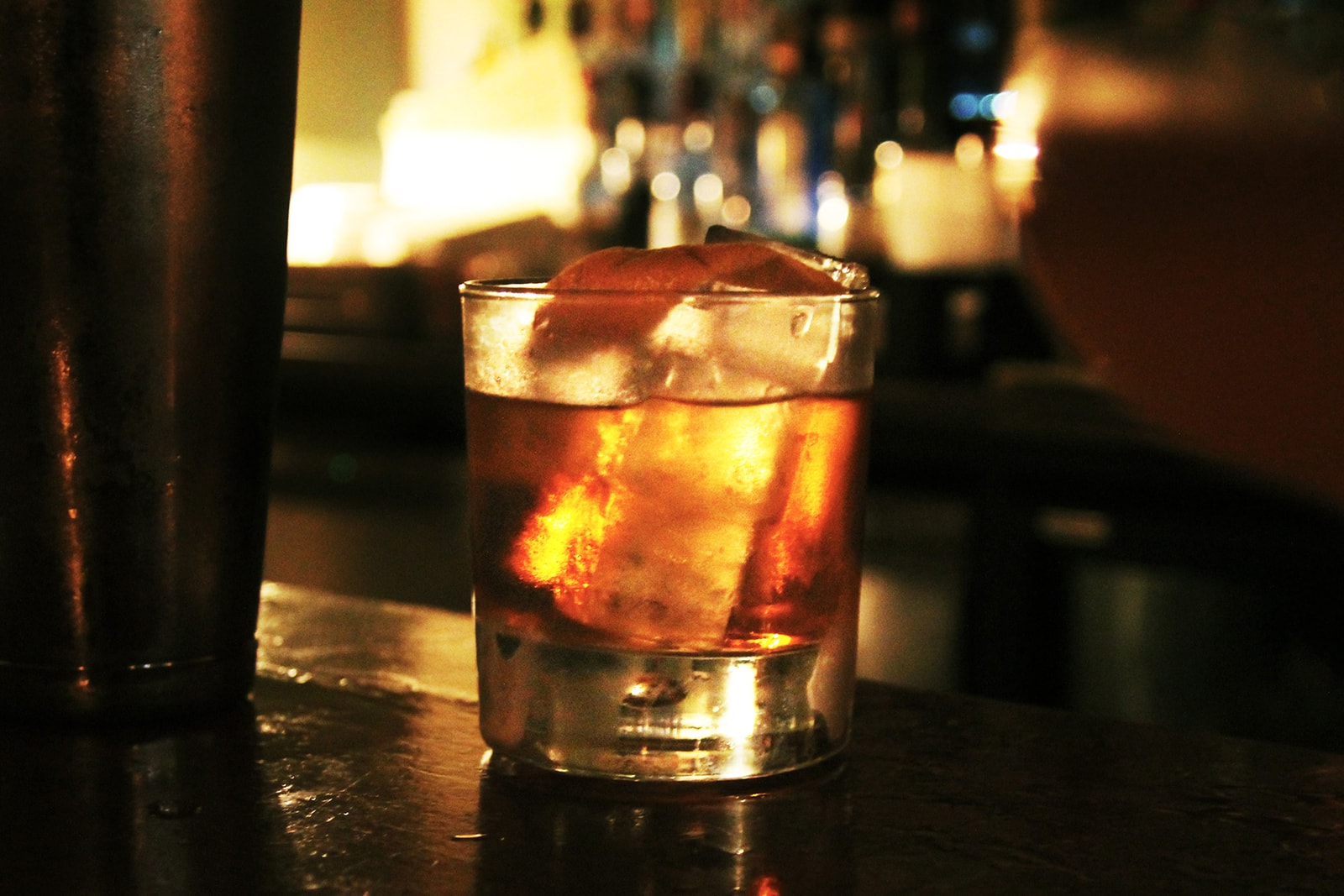 Bartender: Bobby Hiddleston
Bar: The Dead Rabbit in New York
45ml sweet vermouth
45ml Campari
45ml gin
Garnish: orange slice or twist for garnish.
Served in a rocks glass.
"Nothing beats starting the evening with something that is refreshing with a bit of a kick. Consisting of equal parts of three simple ingredients — Campari, gin and sweet vermouth — Negroni is made up of a body of flavors. A classic Milanese apéritif, the short and bitter cocktail opens the palates in your mouth and get the juices going. Campari is made with an infusion of herbs and fruits which aptly complements sweet spices from the vermouth and dryness from the gin. Garnished with a slice of orange, Negroni is the perfect drink before a meal. If you're hungry, a Negroni will get you going for a big course ahead."
---
Drink: Side Truck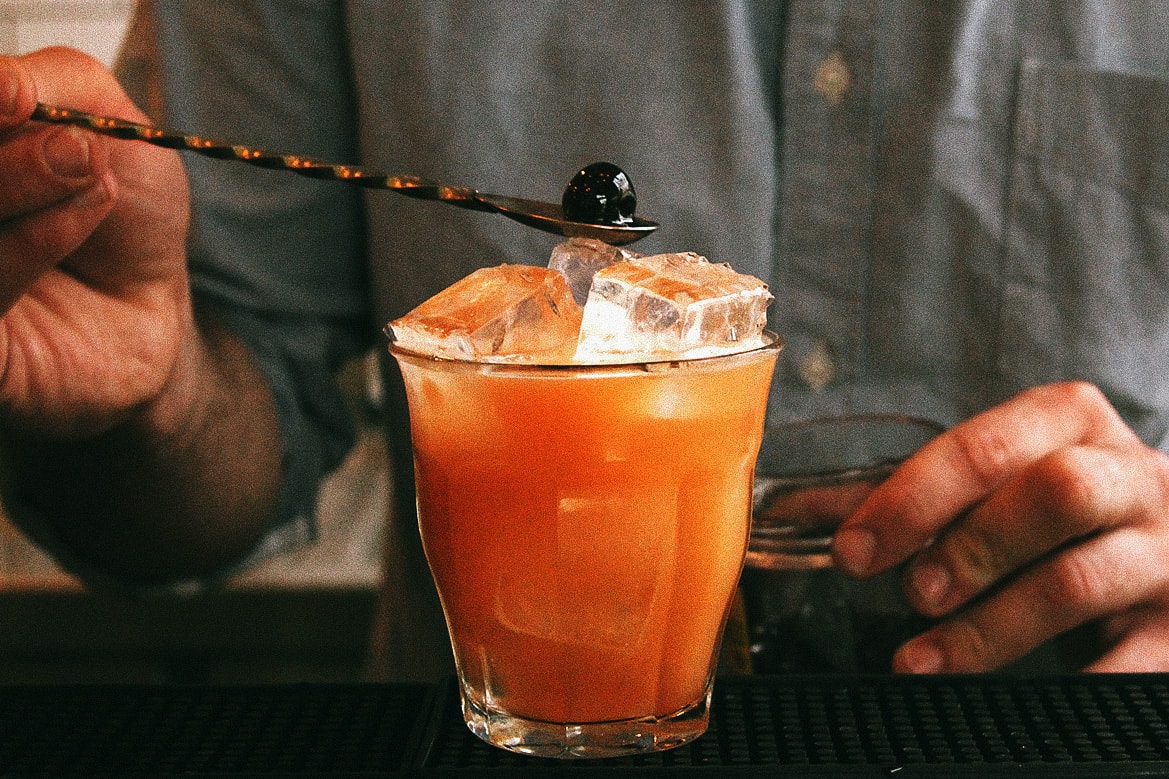 Bartender: Daniel Habron
Bar: Pitt Cue Co. in London
45ml bourbon
15ml Cointreau or Grand Marnier
10ml lemon juice
Garnish: cherry.
Served in a rocks glass.
"For the beginning of the night, I'll go for something fresh, something citrusy but not too heavy on the booze. A Side Truck would be ideal. The drink plays on the ingredients of the classic cocktail Sidecar which is Cognac based. Replace the Cognac with bourbon and add Cointreau and freshly squeezed lemon."