Six Stories of GORE-TEX: Masaaki Homma of mastermind JAPAN
After checking in with Testsuo Kitahara of BACKBONE, we move on to the second edition of the series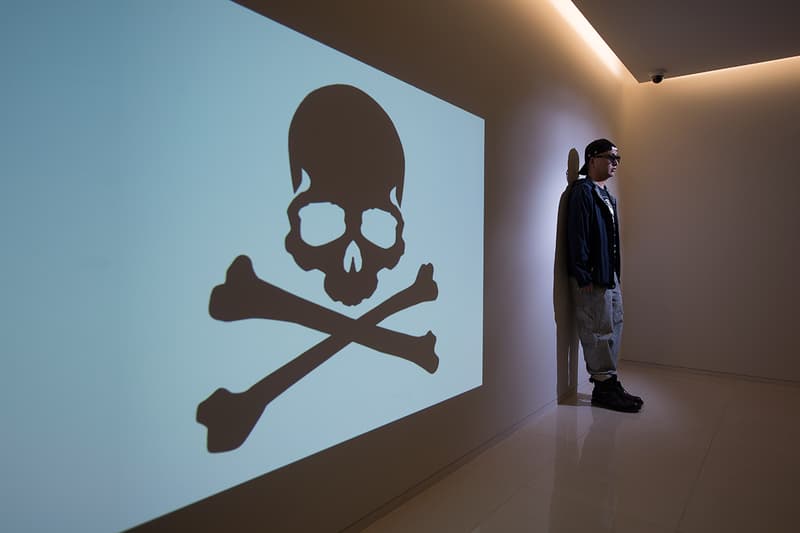 1 of 4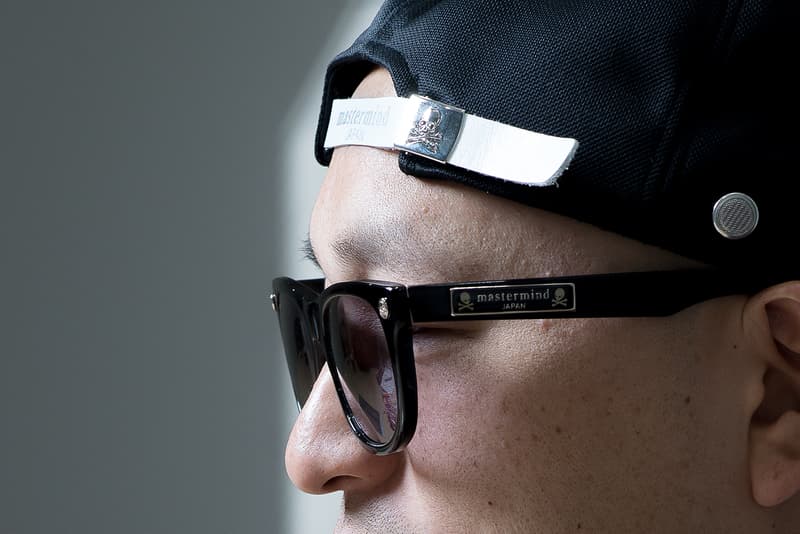 2 of 4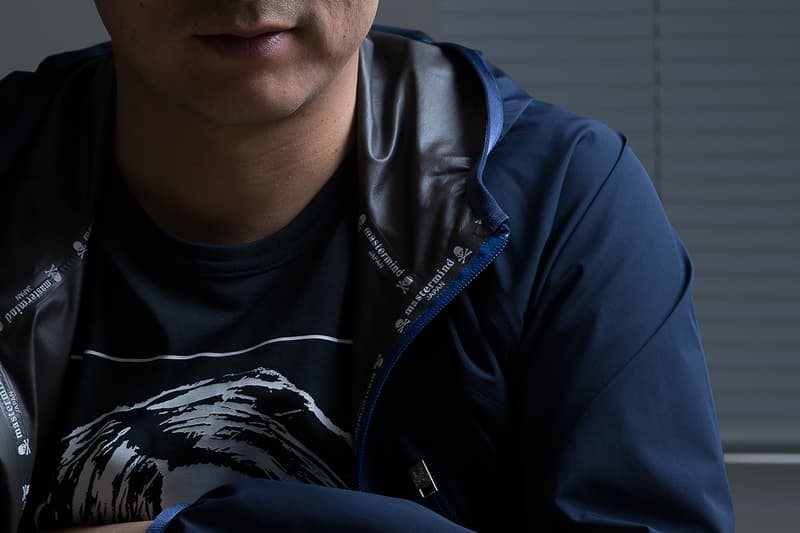 3 of 4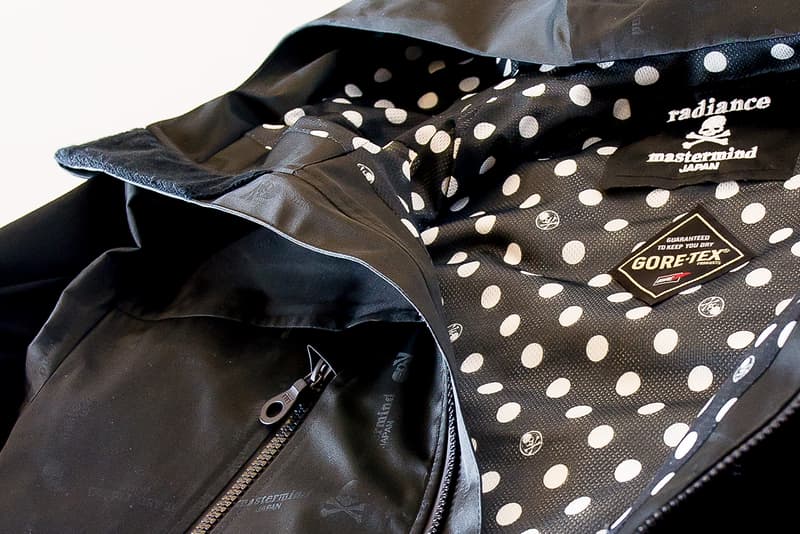 4 of 4
After checking in with Testsuo Kitahara of BACKBONE, we move on to the second edition of the series from GORE-TEX and its impact on Japanese street fashion brands. Here, Masaaki Homma of mastermind Japan talks about how he launched his brand back in 1997 using home-grown talent, technology and materials to build the brand's proud "Made in Japan" image. He also recalls his first encounter with the cutting-edge technical fabric before incorporating it into every successful lineup since. Enjoy the compelling interview below and make sure to visit the special website of Six Stories of GORE-TEX.
With the country of origin in the brand's name, it's fair to say there's a share of patriotism. How important is the Japanese fashion community to mastermind? 
When I launched mastermind JAPAN, I felt that the industry was terribly closed and exclusive. No one told anyone else what factories or textile dealers they were partnering with. That was the norm then. My response was to put the names of all the people and firms involved in product development on the tags of my clothes. Why? Because—to give one example—doing so could help young designers who liked the textiles I used to track down the manufacturer.
I wanted to open up the options. Think of it as the credits of a movie: I wanted everyone to know how many people were involved in the process of creating the product, plus I wanted to show my gratitude to them.
Obviously when I started out, I didn't have the reputation I have today among the people we do business with. We're still connected with all the business partners who had the guts to take that first step with us. I know I've only gotten where I am today thanks to the dedication and effort of all sorts of people. I included "Japan" in the brand name because I wanted to emphasize that this was a Japanese brand. Back then, I had the sense that because of the high costs involved, no one was prepared to produce in Japan despite Japanese manufacturers being capable of creating superior products. If you're unbiased and you keep your eyes open, you can unearth all sorts of unique skills and technologies in Japan. It's like buried treasure. In a way, I didn't do anything new. I simply wanted to exploit the untapped resources already existing in Japan.
What was your first encounter with GORE-TEX and why did you choose to integrate it with mastermind JAPAN?
My first encounter with GORE-TEX® products was when I bought myself a jacket. It was an outdoor brand that a globe-trotting friend of mine recommended. Just at that time, I had a strong sense that fashion had moved into a new era: brand names alone were no longer enough to satisfy anyone. That's why I was so keen to use authentic materials like GORE-TEX® fabrics when I launched my own brand. Our first creation was the WINDSTOPPER® product. That was around 2005. The relationship has continued every season since.
I go about creating new products by always trying to figure out what makes the consumer happy. GORE-TEX® products have a powerful name that represents unique capabilities. People trust and respect GORE-TEX® products. The serious outdoor brands all use them, plus there's a rigorous screening process to maintain quality.
Understanding GORE-TEX's sought-after reputation in the realm of outdoor apparel, are you careful with experimentation when incorporating the material into mastermind JAPAN designs?
Those are the reasons why I kept using GORE-TEX® fabrics. The question is how much I can tweak the material within that restrictive framework. I saw my job as pushing the envelope to achieve better expression. If all you're after is performance, then a straightforward outdoor brand is probably better. For me, it was a challenge every season to express something that outdoor brands will not and cannot do. I was always making quite unreasonable demands. Even when I was starting out, Gore never brushed me aside or refused to listen, no matter how irrational the requests I made were.
Our relationship has been more like, "This far is fine, but no, we can't do this." This sort of flexible interaction made a huge difference. Through trial and error, I could experiment with all sorts of things, such as attaching Swarovski crystals to the clothes, for example. I think our products cost more than GORE-TEX® products from other companies, but they still vanish from the stores very fast indeed.
With mastermind JAPAN in hiatus, does this mean the end of collaborative ventures with GORE-TEX?
I put mastermind JAPAN on hold after the 2013 spring/summer season. I myself honestly don't know if being "on hold" means everything's over or it's just a temporary break. Who knows, perhaps if a totally new GORE-TEX® fabric is created, we'll revive the brand doing only GORE-TEX® products. I'm happy to let people imagine their own future holds for mastermind Japan.
How was mastermind JAPAN's final exhibition in Tokyo? Is it fair to assume the halt of the label mean that you've reached the epitome of your career? 
We held our final exhibition in Tokyo. Generally buyers from Europe and other faraway countries don't come all the way to Japan to buy products. That's why I wanted to invite our business partners to come and experience what's good about Japan today. I felt that was a sort of mission of mine. I didn't want any of the invitees to regret having come to Tokyo after forking out so much for airfares and hotels. It was a heavy responsibility. Almost 90 percent of our business partners came and I'm happy to say that they had a great time here in Tokyo. I'd like to see Japan's fashion industry bringing benefits to the travel and hospitality industries that you see with the fashion weeks in Paris, Milan, and New York.
In the early days, I felt that mastermind JAPAN was my alter ego or my own personal creation. Then, at a certain point, it started growing much faster than any of us had ever imagined. There was a lot of pressure, wondering if we could meet expectations.
To be frank, I still don't have any real sense of being "successful". At the beginning it was hard to imagine hundreds of people lining up for our new products. But having people line up to buy your products and selling well isn't necessarily the definition of success. It's not really what we aspired to do. It's not about wanting a higher turnover, it's just that when I think about the purpose of my life, I'm not yet satisfied.
If you've liked this feature and want to hear what the creatives behind BACKBONE, White Mountaineering, mastermind Japan, nonnative, nanamica, and visvim have to say about GORE-TEX, then be sure to check out the rest of the Six Stories of GORE-TEX series here.