André Saraiva Speaks On His Largest Retrospective Exhibition To Date and Parisian Graffiti
With graffiti constantly evolving into different styles, pioneers of the much popularized art form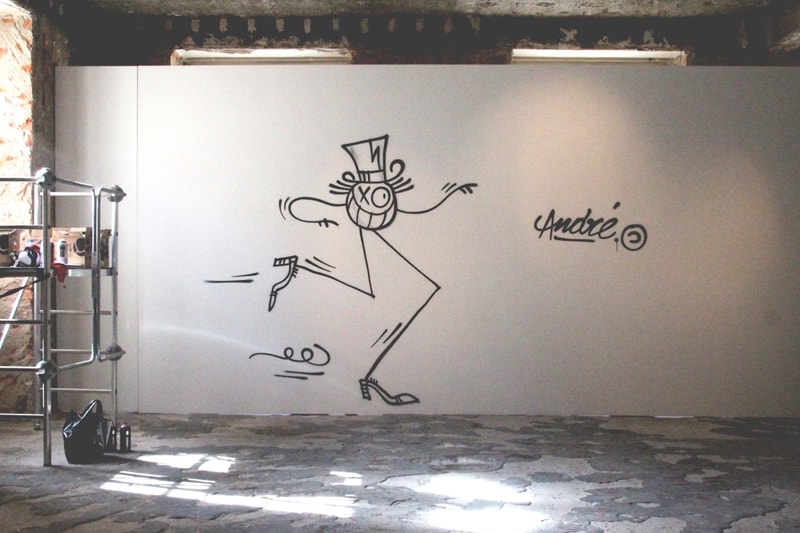 1 of 16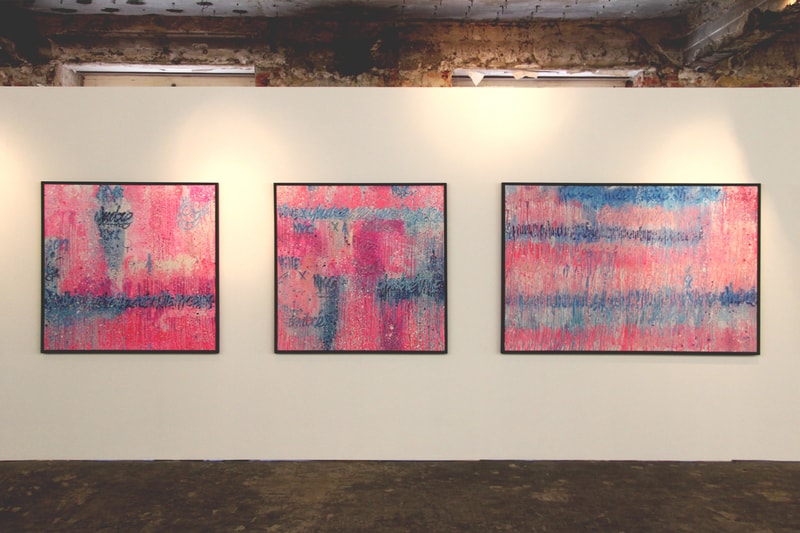 2 of 16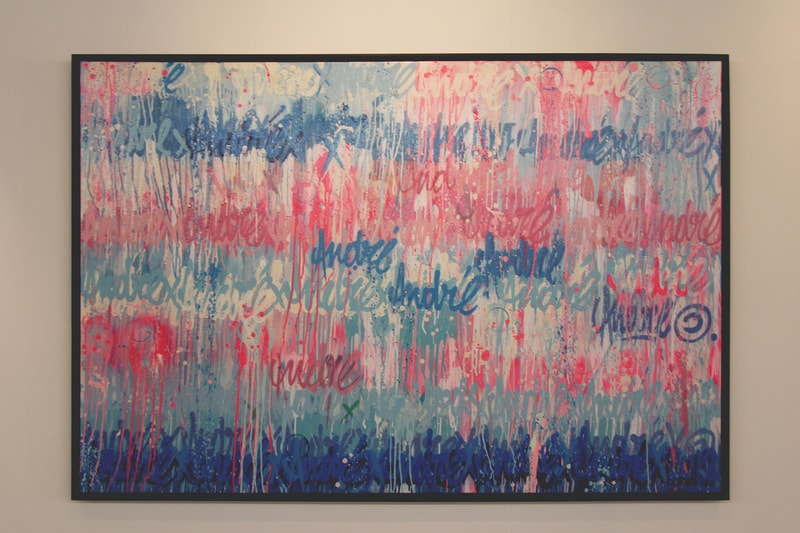 3 of 16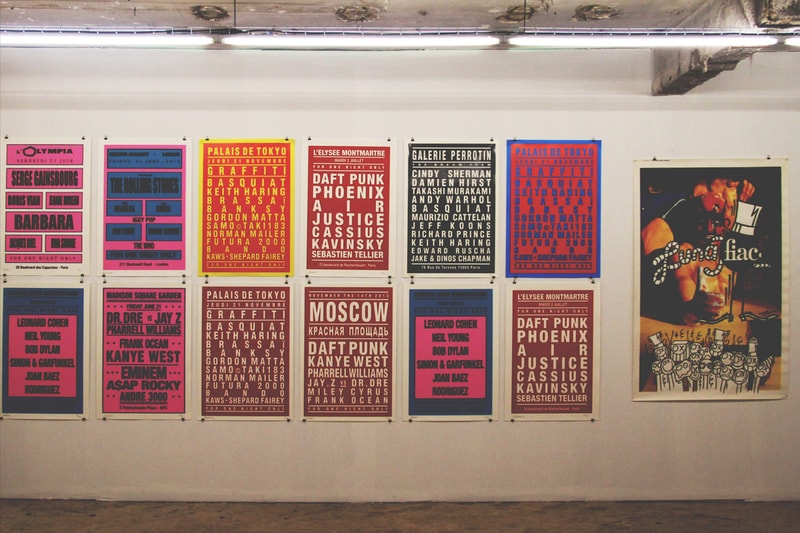 4 of 16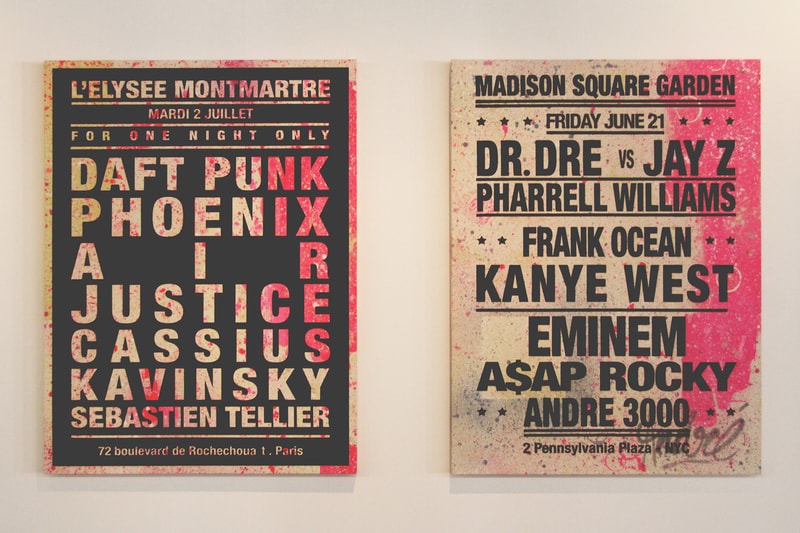 5 of 16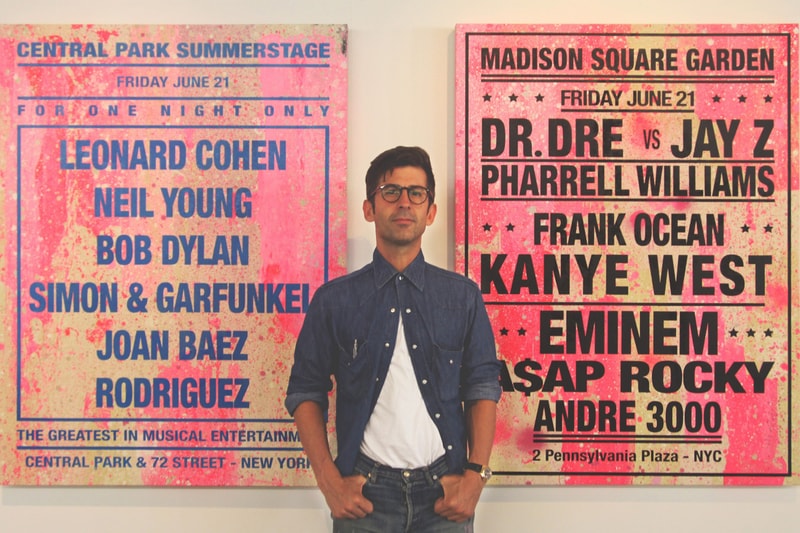 6 of 16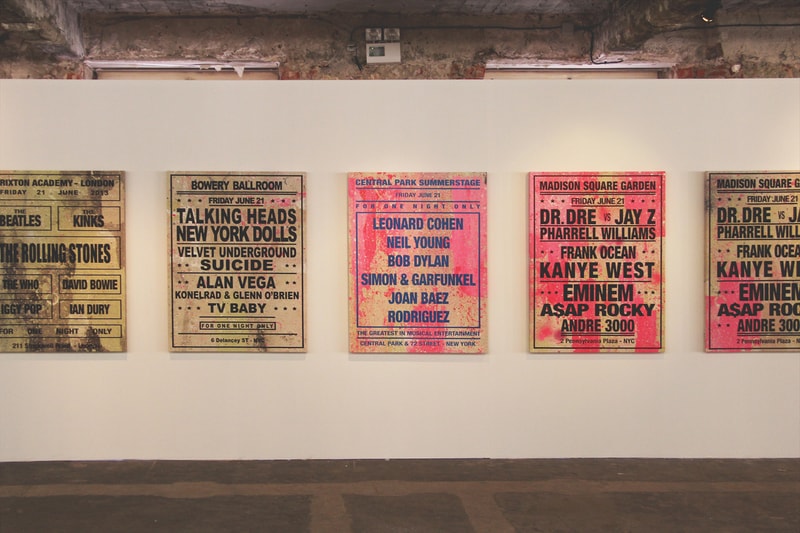 7 of 16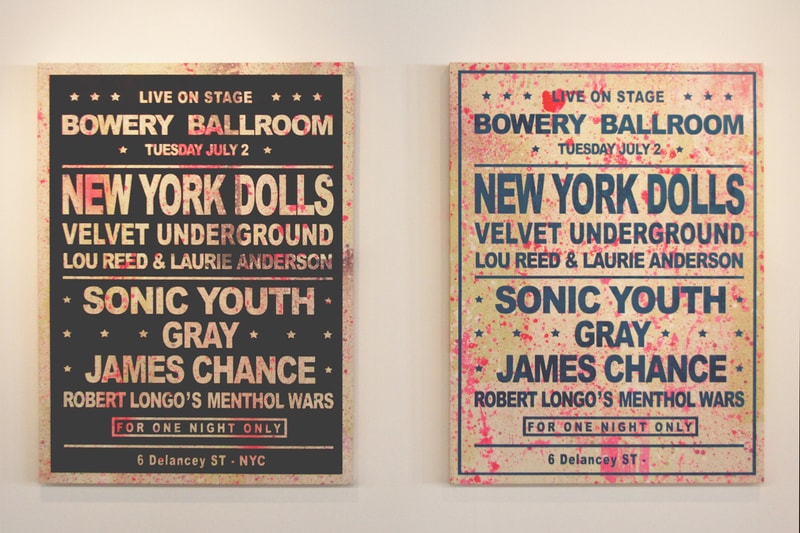 8 of 16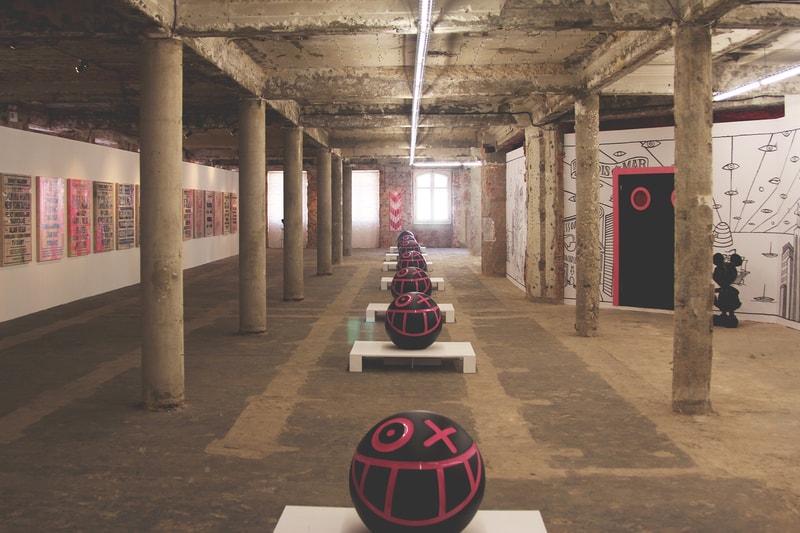 9 of 16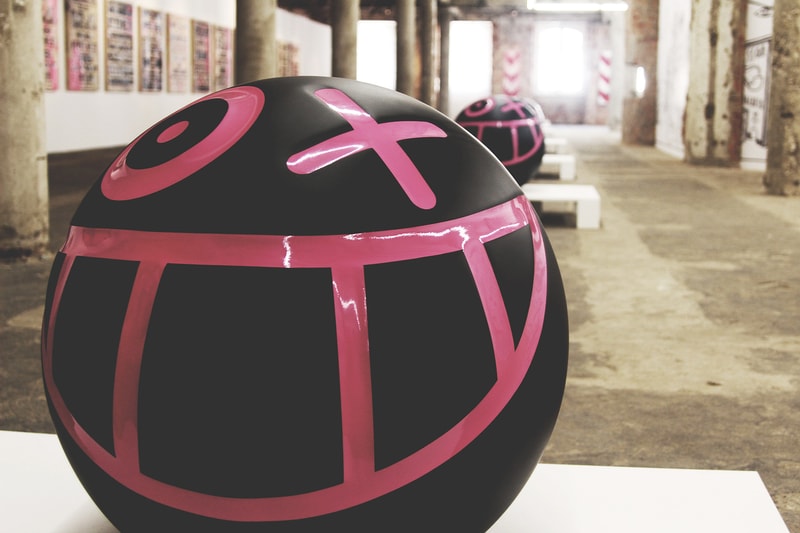 10 of 16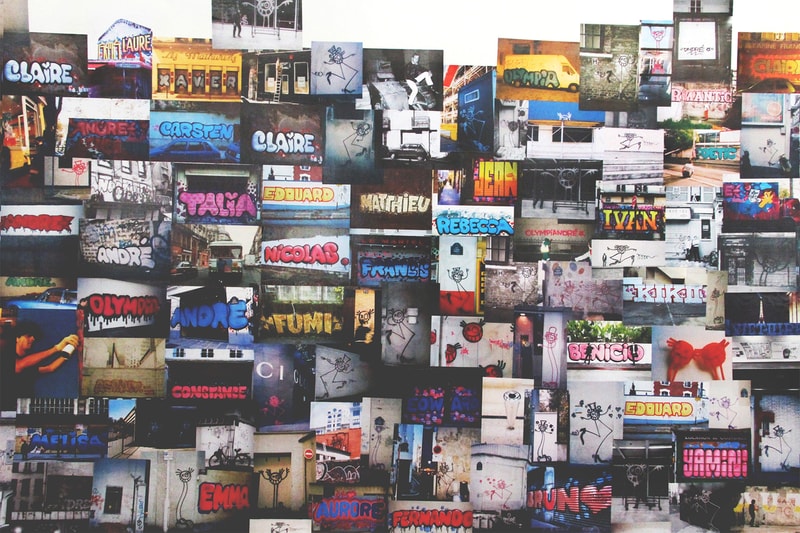 11 of 16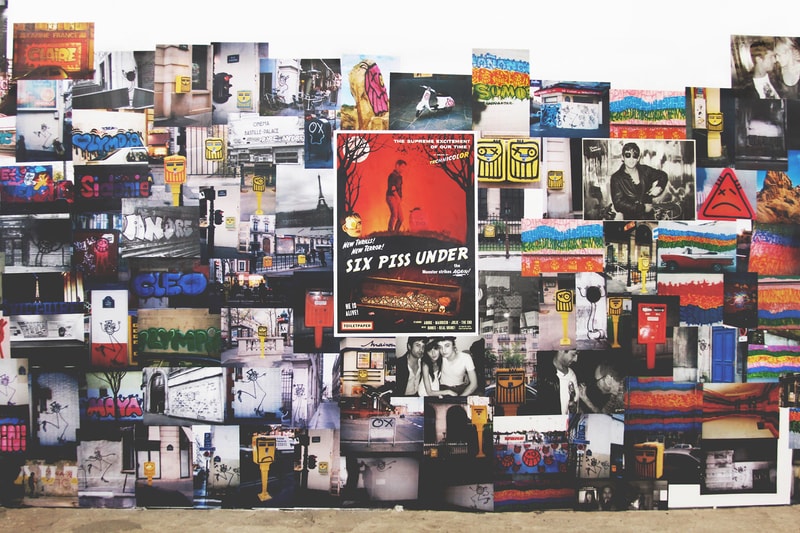 12 of 16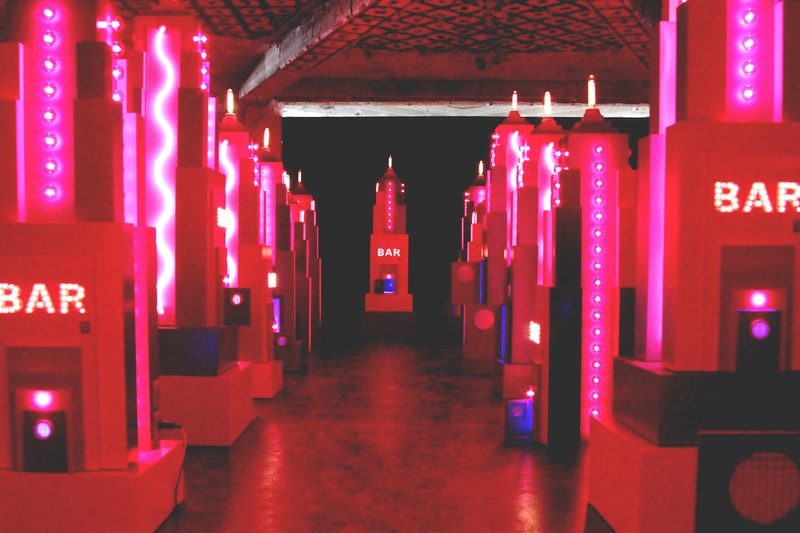 13 of 16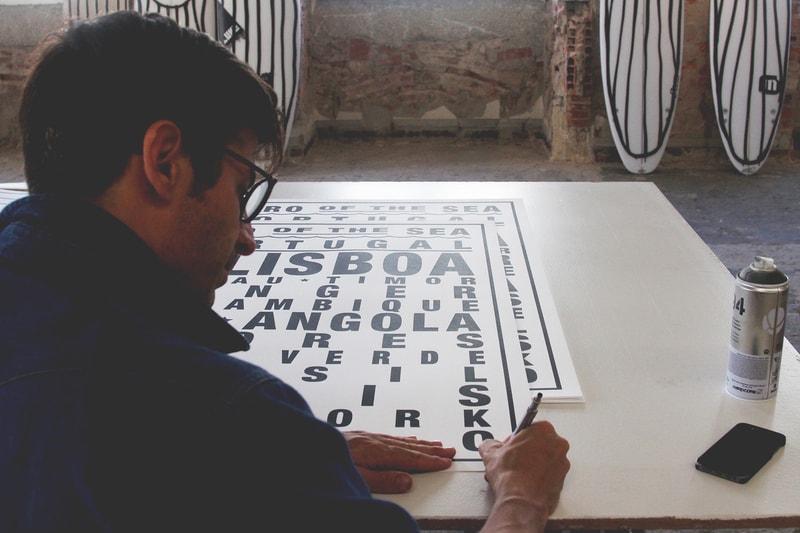 14 of 16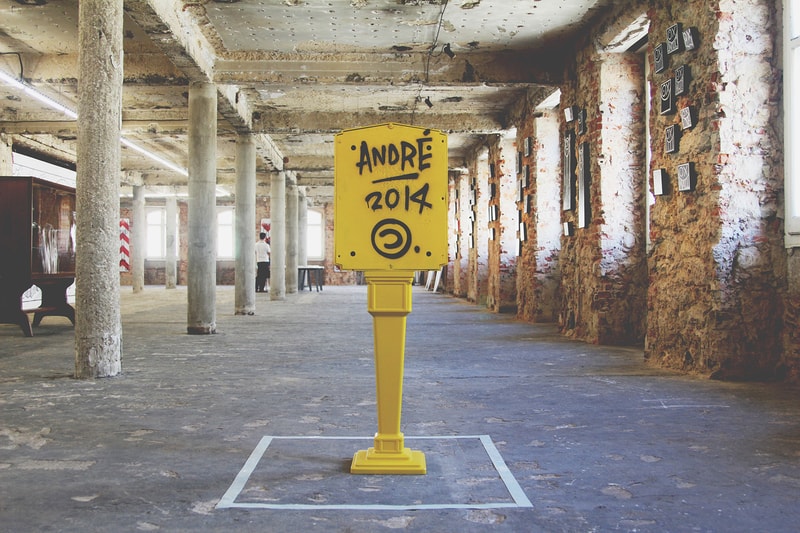 15 of 16
16 of 16
With graffiti constantly evolving into different styles, pioneers of the much popularized art form continue to receive recognition for their seminal work in the genre. Yet only few have seen success like André Saraiva, who's not only been highly recognized in the graffiti world for his alter-ego "Mr. A," but has gone on to find success in the realms of entertainment and hospitality. Not one to rest on his laurels, André finds energy from staying creative, whether it's in his role as art director for magazine L'Officiel Hommes, collaborating with fashion heavyweights (such as Louis Vuitton, Chanel, Fendi, Givenchy and Levi's), participating in short films, or expanding his Le Baron nightclub empire — with Shanghai set to be the fifth location following outposts in Paris, New York, London and Tokyo. André recently took to Lisbon's MUDE to showcase his largest retrospective exhibition to date. The show presented a comprehensive collection of André's work from the past 25 years, with sculptures, films, screen prints and paintings displayed next to the famed artist's personal memorabilia, alongside a section dedicated to Le Baron. We caught up with André to learn more about his connection with Portugal, Parisian graffiti styles and how love has always served as an inspiration for the artist-turned-entrepreneur.
---
An Exhibition of Life
"A retrospect sounds a little pretentious. This show is more a reflection of my thinking and creative ventures leading up to who I am now."
What's your connection with Portugal? And why have you chosen to do a solo exhibition at MUDE, Lisbon?
Both my parents are Portuguese. They escaped from Portugal under the Salazar dictatorship, and became political refugees in Sweden. I was born and grew up in Sweden, and moved to Paris in the '80s. I was one of the first writers to invent the Parisian graffiti language. I've been lucky to travel around the world because of graffiti. This show brings my tenure all the way back to my parents' hometown; it's gone full circle.
Would it be fair to call this a retrospect of your career?
A retrospect sounds a little pretentious. This show is more a reflection of my thinking and creative ventures leading up to who I am now. I've made a collage with snippets of interviews, magazine covers and photos of my graffiti from the past 25 years. The exhibition speaks about my life, and shouldn't be categorized as a graffiti show.
What have you chosen to showcase?
I've presented souvenirs and collectibles I've worked on through the years, from archive photos of old throw-ups, to Parisian mailboxes on which I used to paint. The show includes false concert posters with unbelievable lineups. I would put these posters up in different cities, and people would go to the venues, trying to book tickets. I've also showcased collaborative projects with KRINK and Medicom Toy, and pieces I've painted on carriages from 1986 when I was painting vigorously. They are alongside books that inspire me such as Early New York Subway Graffiti 1973 – 1975 by Keith Baugh. I call these my diplomas. There's also a section dedicated to my nightclub ventures.
---
One Big Creative Endeavour
"I enjoy balancing different projects at the same time: that's where my energy comes from."
Aside from being an artist, you own of a group of nightclubs under the Le Baron and Paris's Hotel Amour label, and frequently collaborate with fashion brands. How do you manage your time?
All my projects fit with each another. It's all one big creative endeavor. Like when Keith Haring founded Pop Shop — a store selling T-shirts and memorabilia artwork — or Gordon Matta-Clark's Food restaurant in SoHo, New York during the '70s, my work with Le Baron is an extension of my art. We just opened a Le Baron in Shanghai. I've never opened a club in China before. We conceptualized it as a club, but it's also a social experiment. I enjoy balancing different projects at the same time: that's where my energy comes from.
This exhibition shows various stages of your career. Where do you find inspiration time after time?
My love stories have always been my inspiration. I'm also inspired by my daughter, who brings me happiness. She's four and can paint Mr. A now. I think I have myself a little soldier (laughs).
Lisbon has a very prominent street art and graffiti scene. What are your thoughts on it, and how does it compare to Paris?
The Portuguese graffiti scene started a little later. I remember painting in Lisbon when there was very little graffiti in the late '80s and early '90s. Now the city is flooded with tags and throw-ups. The city is very supportive of artists and street art, although there's a fine line between both realms. Os Gêmeos has come here to paint, and Vhils puts Lisbon on the map with compelling projects. Alongside the exhibition, I'm working on colorful 2,000 square feet ceramic art inspired by traditional Portuguese tiles.
---
Telling Stories
"I still think the best graffiti writers are those who have the dedication to tag the most on a long-term basis."
As a seminal graffiti artist, how has the culture changed from when you first started?
When I was introduced to graffiti, nothing was available. There was no hip-hop on the radio, and no graffiti books or magazines. We had to go to car repair shops and hardware stores to find caps and Krylon spray cans. My friends would return from New York with a photograph, and we would study it for hours before trying to reinterpret it in our Parisian style. You couldn't go on the internet and Google a graffiti writer – there was no internet. In Paris, we invented the language and promoted it. Now, everything's so accessible and packaged. Graffiti is a business. In my time, you had to fight to be noticed, both metaphorically and physically.
What were distinctive elements to the Parisian style?
Each city was defined by its lettering and caps. In Paris, we used caps from French oven cleaner sprays like Decap'Four. Our fat caps are different from New York ones. The Parisian graffiti style we developed was straightforward, simple to read, and in your face. Writers like Bando, Oeno and Colorz really pushed the clean, no-frills approach and brought on board a hardcore feel.
From your years as a graffiti writer, would you be able to pinpoint one memorable expedition?
There have been so many excursions it's hard to mention just one. Graffiti isn't just about doing one throw-up. I used to paint at least 10 Mr. A tags in one day. If I was sick I'd have to paint double the next day. I did that for over 20 years. I used to have a map of all the Parisian mailboxes, and I'd go out and paint every mailbox in the city. A memorable moment was when I painted a big piece in Bastille. I was arrested and came back the next day to finish it. I still think the best graffiti writers are those who have the dedication to tag the most on a long-term basis.
Among all the projects you've worked on, which would you like to engage in more?
I would like to get more into filming. I'm working on a few featured movies – I haven't planned much in my career. I wanted to do a nightclub so I did it; I wanted to create a hotel so I did it. I've always been excited to do projects off the cuff – it's a mentality that comes from graffiti. I always want to tell a story without being afraid.