Lana Del Rey Is "Annoyed" That Sex Didn't Get Her a Record Deal
Lana Del Rey has had a rather delicate relationship with the media recently. After her conversation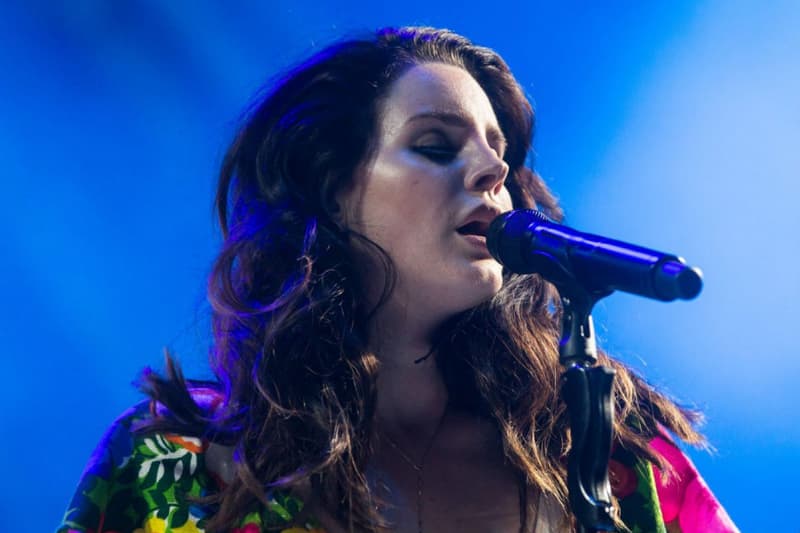 Lana Del Rey has had a rather delicate relationship with the media recently. After her conversation Guardian writer Tim Jonze has been misinterpreted — she was quoted, "I wish I was dead already," — the California singer found herself putting things straight and letting the world know that she was referring to a slew of ill-fated performers he brought up — Kurt Cobain, Amy Winehouse, Janis Joplin, Jimi Hendrix — as inspirations. This week, another controversial interview with the Ultraviolence singer has arrived, as excerpts of her upcoming Complex cover story, "Against the Grain," has arrived, where she discusses her new song, "Fucked My Way to the Top." Del Rey admits that unlike the song, sleeping around didn't get her anywhere:
"It's commentary, like, 'I know what you think of me,' and I'm alluding to that," Del Rey said. "You know, I have slept with a lot of guys in the industry, but none of them helped me get my record deals. Which is annoying."
Additionally, she shares that she has come to terms with the critical response to Born To Die:
"The good thing about catching so much grief from critics is that you literally do not fucking care," Lana admits. "That's what I expect now from my career, that the music is going to be great and the reaction's going to be fucked up."
Further topics include smoking on stage ("I'm a chain-smoker") and her reason for covering Nina Simone's "The Other Woman" on Ultraviolence.
"I relate to being the person who people come to for 'such a change from the old routine,' but not being the main thing," she reveals. "I had a long-term relationship for seven years with someone who was the head of a label and I felt like I was that change of routine."
Read the full story over at Complex.