The Eagles' Don Henley Says "Arrogant" Frank Ocean & Okkervil River Stole His Songs
In case you don't remember: some time ago, The Eagles vocalist-drummer Don Henley had some rather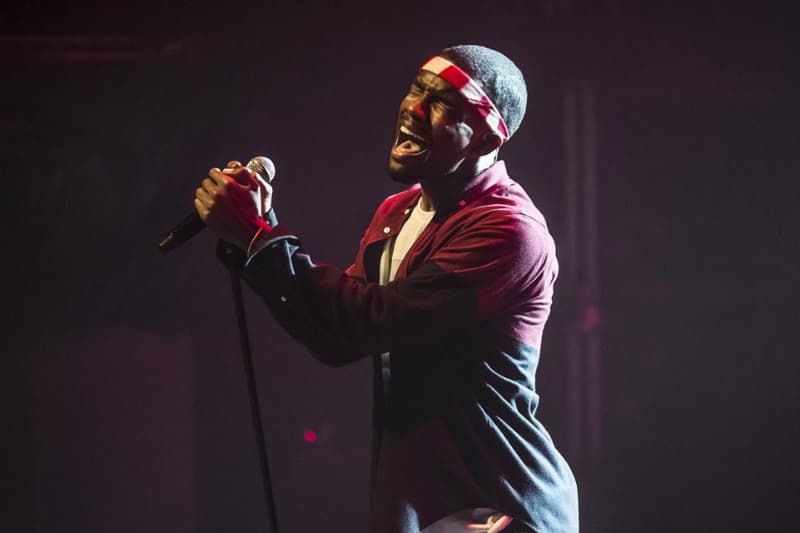 In case you don't remember: some time ago, The Eagles vocalist-drummer Don Henley had some rather negative words against Frank Ocean over the his from his Nostalgia, Ultra cut "American Wedding." The song samples "Hotel California," with the entire Eagles hit serving as the background music, although Henley refused to grant a license to the song. Henley is also fcing a similar situation with indie rockers Okkervil River, who wanted to remake one of his solo hits but have been refused to do so. In a recent conversation with Sydney's The Daily Telegraph, Henley accuses Frank Ocean of stealing:
"Mr Ocean doesn't seem to understand US copyright law," Henley said. "Anyone who knows anything should know you cannot take a master track of a recording and write another song over the top of it. You just can't do that. You can call it a tribute or whatever you want to call it, but it's against the law. That's a problem with some of the younger generation, they don't understand the concept of intellectual property and copyright."
In addition, he called Ocean "quite arrogant" about copyright law and outlined the legal actions Eagles intended to take against the GRAMMY-awarded artist:
"We tried to approach him calmly to talk reason to him via his managers and his attorneys and he wouldn't listen," Henley said. "So finally we threatened to bring legal action against him. He was clearly in the wrong."
Regarding Overkill River, he prevented the band from recording his solo song "The End of Innocence" and releasing it online for free.
"They don't understand the law either," Henley said. "You can't rewrite the lyrics to somebody else's songs and record it and put it on the Internet. I'm sorry, but it wasn't an improvement. We were not impressed. So we simply had our legal team tell them to take it down and they got all huffy about it." Furthermore, Henley wondered how they would feel if he turned the tables on them and recorded an Okkervil River song with his own lyrics. "Maybe they wouldn't care, but I care," he said. "We work really, really hard on our material. We spend months writing it and years recording it. You don't go into a museum and paint a moustache on somebody else's painting. Nobody would think of doing that." He summed things up by saying, "If you respect somebody, you ask their permission to diddle around with their work – you don't just go and do it."
Okkervil River's Will Sheff has written a response to Henley for Rolling Stone. "I guess the song won't exist," he writes. "Wish you could hear it. I'm proud of it."