Stevie Williams Discusses His New SUPRA Esteban Signature Model
Fashion and skateboarding go hand-in-hand these days. In place of baggy jeans and fat laces, street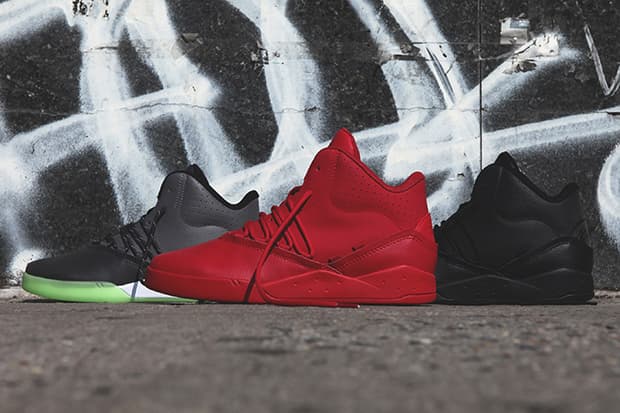 Fashion and skateboarding go hand-in-hand these days. In place of baggy jeans and fat laces, street skating has matured to fearlessly adopt the styles of the runways and high designers. Stevie Williams has always been emblematic of style, but has developed a unique fashion sense over the years that solidifies him as an icon. His new pro model shoe with SUPRA, dubbed the Esteban, is no different. Drawing on basketball silhouettes with its athletic lines yet flipping the mattress on traditional lace placement (for skating), the Esteban is, if nothing else, irreverent per skateboarding's own attitude. Sneaker News sat down with the legendary skateboarder to gather his thought process in the development of the new sneaker. Check out an excerpt from Williams' interview below and head on over to Sneaker News to read the piece in its entirety. The SUPRA Esteban launches July 1.
You grew up in the eighties and nineties when sneaker culture was first becoming big – how into sneakers were you growing up?

Being from the inner city, wearing the right sneakers was always important. Of course, it still is. For me growing up, it always came down to money. I didn't really get into sneakers until I could afford them. That was early 2000. Always been into footwear though.

How did the opportunity to work with SUPRA come about? Can you tell us more about the partnership?

First and foremost, SUPRA is a skate brand, but it's also a lifestyle brand. Our partnership brings both those together. I skate for SUPRA, but also think my lifestyle works well with what they have going on. We compliment each other.

What attracts you to the SUPRA brand? And what was it like designing a lifestyle shoe with them?

What first attracted me to SUPRA was the originality and quality. SUPRA is always doing what you least expect. They're fearless. Always trying to shake it up. Out there with new things. I've always been a fan of the skate team too. When I had a opportunity to partner with SUPRA, I didn't pass it up. They know what they're doing. Definitely think as far as skate, this is one of the best shoe teams ever created.