Foster the People - Pseudologia Fantastica
Foster the People take you on a wonderful animated frenzy with their new video for Supermodel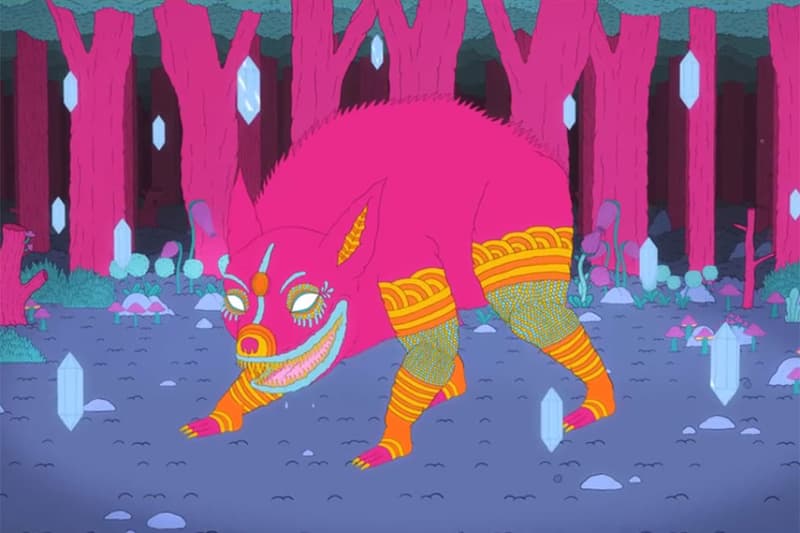 Foster the People take you on a wonderful animated frenzy with their new video for Supermodel single "Pseudologia Fantastica." Conceptualized and directed by front-man Mark Foster, the visual is a feast for the eyes as it colorfully depicts the sightings evolved around a gemstone mine. On the project, Mark Foster shared his mind process:
"The idea for this popped into my head while I was driving through Cuba. Originally I had wanted the music video to be half animation and half performance. I was traveling with a director friend of mine and was picking his brain about some practical film tricks to help merge the two worlds (real life and animated). I ended up deciding that full animation would be a more cohesive world to live in and scrapped the performance part of the video. The imagery came as fast as I could write.

Part of it was inspired by my surroundings. We drove past dilapidated billboards of Che Guevera looking infinite and militant, set to the text of some old communist slogan; swerving to miss pot holes and the occasional cow. I spoke to highly educated locals forced into working menial jobs because they couldn't live off of their monthly allowance provided by the state. At the same time I could feel their hope, passion, and desire to create freely, set against one of the most vibrant and beautiful landscapes I've ever seen. People lived off the land but could barely stand straight – posture buckling under the strong, unrelenting hand of the government. These are some of the images that fueled the video. It was enlightening to see the similarities between our two governments, after only being aware of the differences. Cash is king."
Enjoy the their newly released video by simply shifting to here and to purchase their second studio album you can either head to iTunes or find it in stores now.