Futura Talks About His "LEWDS" Collaboration with Crooks & Castles
Iconic graffiti artist Futura has teamed up with longstanding streetwear label Crooks & Castles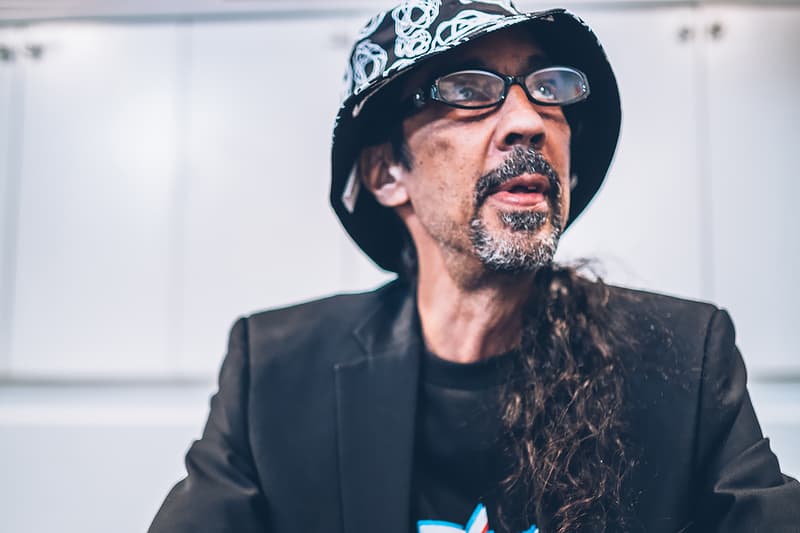 1 of 10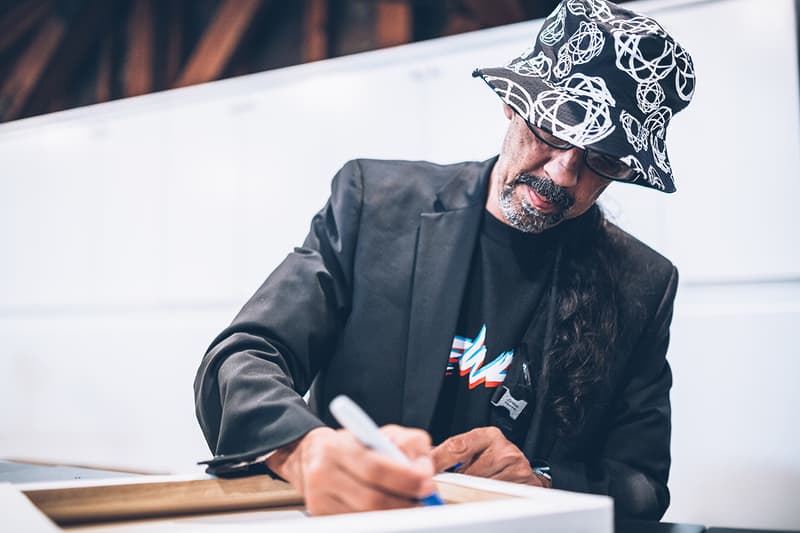 2 of 10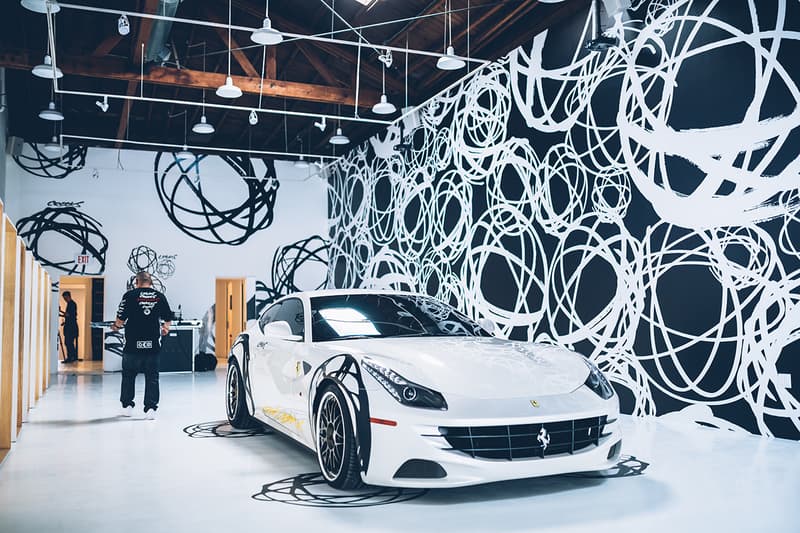 3 of 10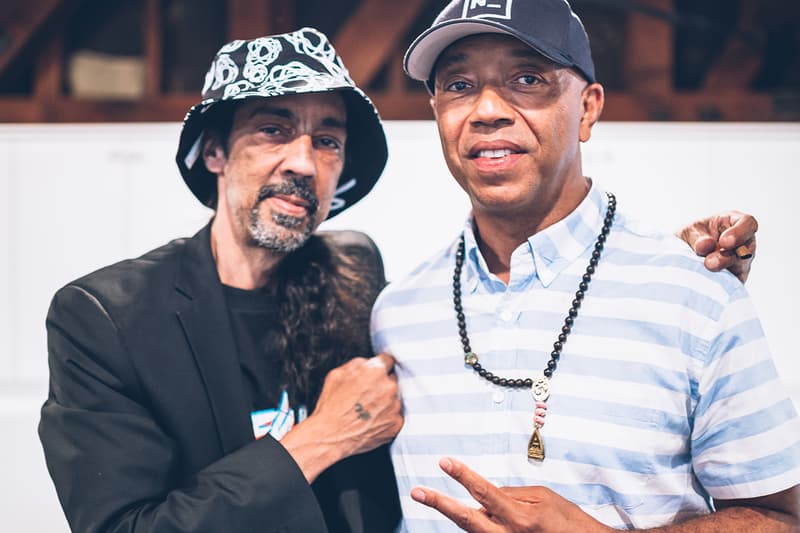 4 of 10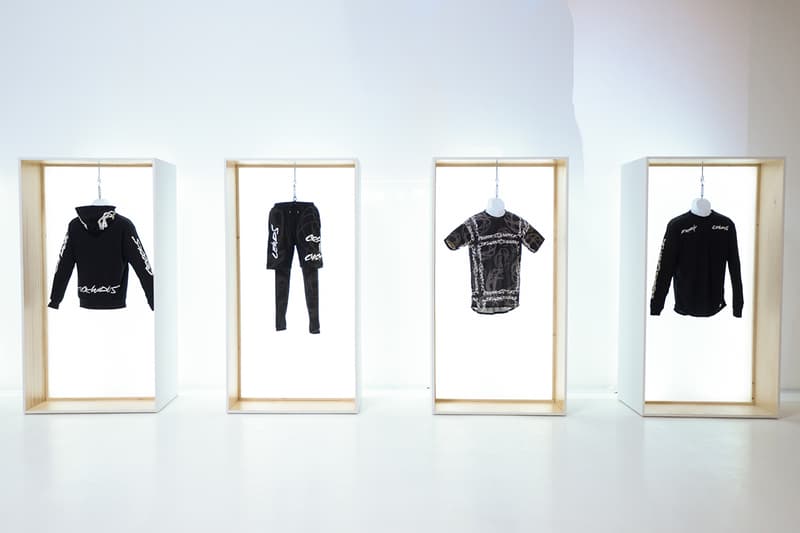 5 of 10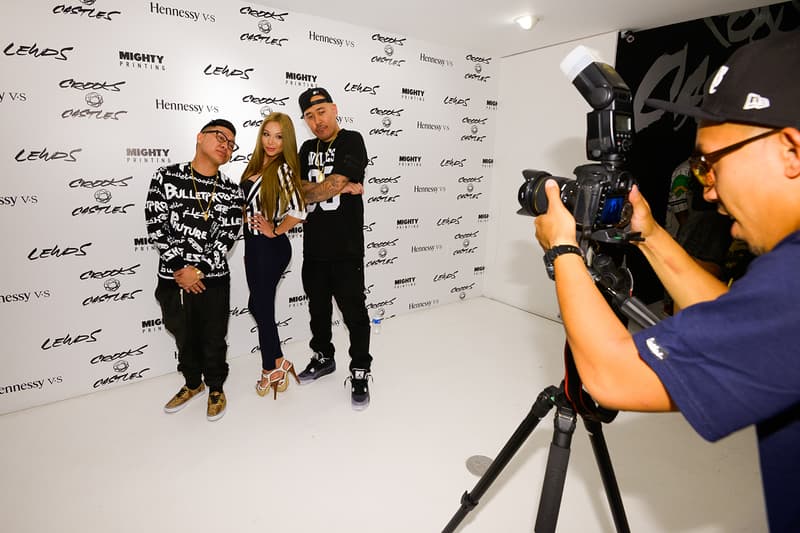 6 of 10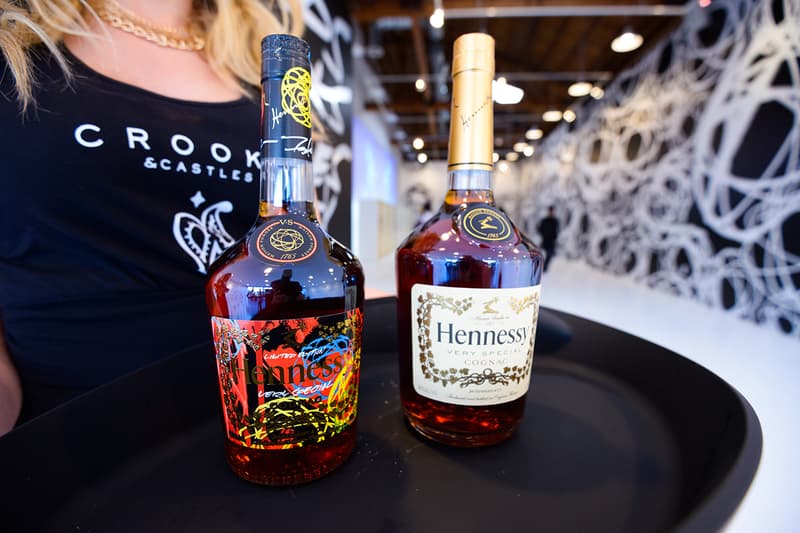 7 of 10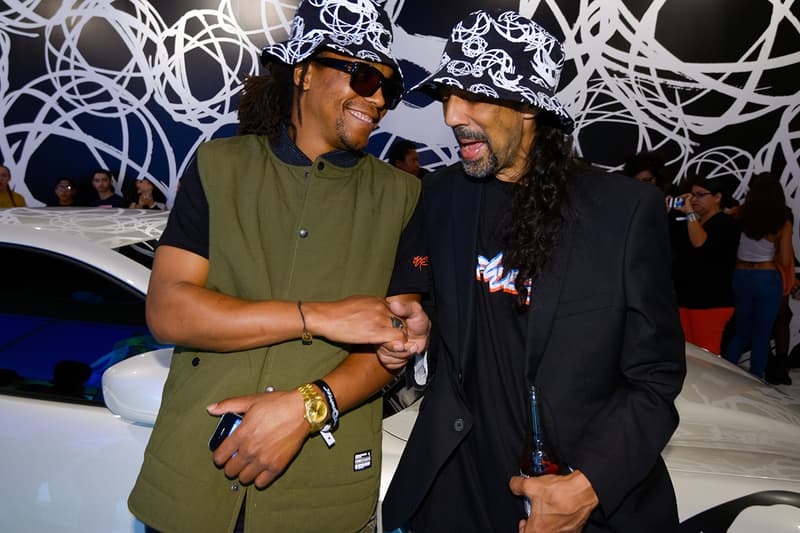 8 of 10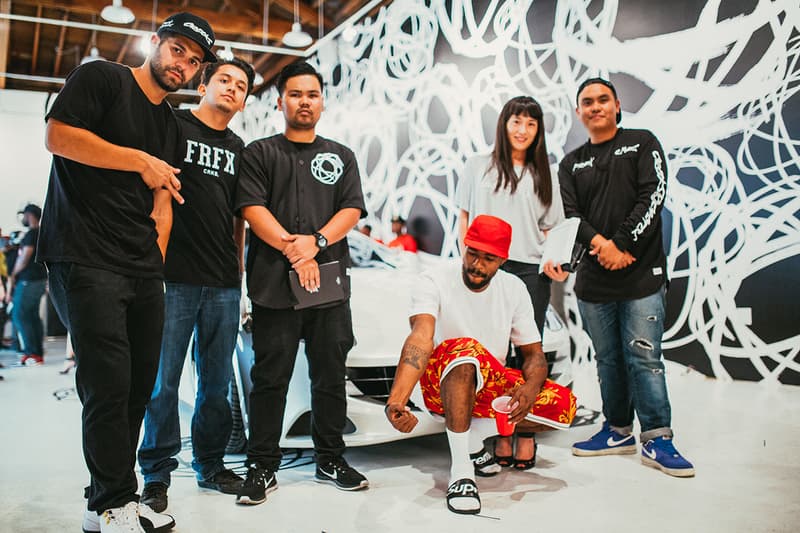 9 of 10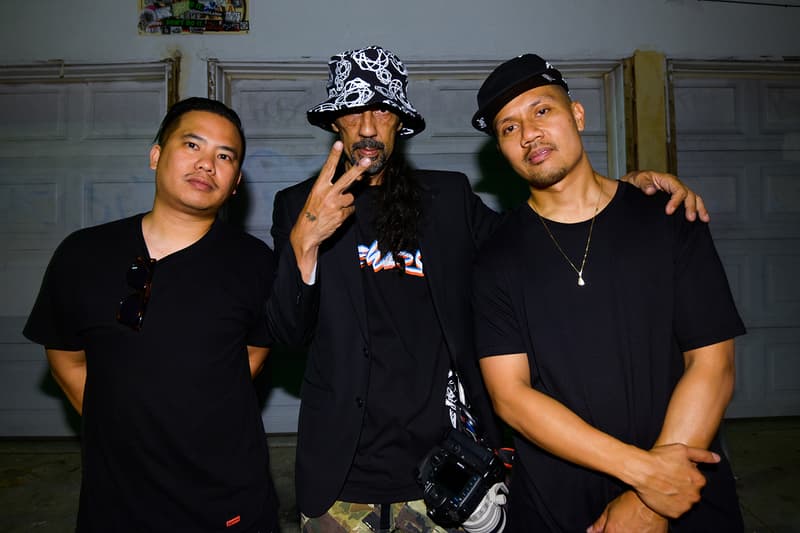 10 of 10
Iconic graffiti artist Futura has teamed up with longstanding streetwear label Crooks & Castles on a collection in tribute to the brand's late Marketing Director Christopher "Lewds" Natalio. The collection consists of Futura's signature handstyle at its center, taking on a selection of T-shirts, bucket hats, shorts, and sweat shirts. We caught up with Futura at the release party for the collection to discuss how the collaboration came to fruition, the correlating themes between street art and streetwear, and his recent appointment as Art Director for Team USA in the Men's World Cup. Enjoy the interview below and check out the collection here.
What does it mean to you to be involved in the LEWDS collection, honoring longtime Crooks N Castles' family member Christopher "LEWDS" Natalio?
Yeah, I mean obviously it's a bit special and a little more personal in terms of, like, the LEWDS collection. I mean, I actually knew Chris. [In the beginning] Chris is the one guy from the brand that I knew. He was that one person you associate with a brand. And sadly the day he passed I was at the house because we were having a barbecue that day. So you know that right away was a very sad and tragic day for the Crooks' family. Obviously I also got caught up in the emotion of it [as well]. And so later when they said, 'We're going to do a collection [for LEWDS],' and asked, 'Would you want to contribute?' I was like, 'Yeah of course.' I mean in everything that I've done, and I've done a lot, it's completely unique in a sense of the personal nature of it. Someone passed, it transcends fashion and art.
How does the "LEWDS" collection manage to capture and incorporate both your style and the Crooks' style?
Unlike [other projects I've done] I told Dennis and these guys, I'll just send you a bunch of stuff on paper and you can do with it what you feel, and how it works for what you guys are doing. I didn't have a hand on the creative side besides submitting things for them to use, but I trust their aesthetic and they did some really nice stuff. I was very impressed with what they put together. I think it works right in the sense of, its got a real good composition to it. Also, they did some new stuff, like how they broke [the designs] up, and the placement of things is a little bit different from how I would've done it. So even little subtle things like that I think are clever. But also, [their] aesthetic is an aesthetic that I could get into. Some of the pieces they've done with that kind of breathable cool mesh shit for cycling or running, that's really tight. So I totally applaud those pieces as well. And the bucket hat!
You have been heavily involved in both the streetwear and street art scenes.  How do you think they influence each other?
I think that's totally starting to be explored, actually. Streetwear and street art… I never necessarily thought of them as being together in a sense, but they could be. You know, I think street wear and street art are still kind of parallel creative universes.
Streetwear and street art began as smaller counter cultures but both are becoming more widely accepted in mainstream society. As an OG in the scene, how do you feel about the direction they are heading in?
I mean, it just seems inevitable, because, what's happening is like, the community of young consumers, like someone like my daughter whose 24, and that demographic, they kind of know about everything [now]. So it's very easy to sell them their culture. You know, like the legacy of all the movements, reinterpretations of the '70s and '80s, that's all it all is anyways. And popular culture and all these things that are being kind of grabbed, in a sense regenerated, it's easy for this new audience to consume that. There's a bigger platform to do that, social media and all that helps a lot. And brands are wanting to sell young people shit, so they need younger creative people.
I'll tell you the difference, like back in the day large corporations were not working with actual artists to sell consumers an urban look or a hip look. And the real people who did anything were never really getting paid. So at least today, to some degree, the creative people are getting recognized. Also, there's more options for an artist now. A street artist today can now say, 'Hey I still work in the public space and my stuff is not for sale, but I also do commercial projects.' There's a balance of both, and it's [all] based on who that artist or individual is.
How important do you think it is for a brand like Crooks or an artist like yourself to embrace and stay true to your roots as the cultural landscape changes?
Ultimately, if it's not about business, it's about some personal meanings, or just creative exchange. I mean, the way I see it, beyond Lewds passing, what's happening with the brand, with Crooks, a lot of people are supporting what they're doing. A large percentage of them maybe never even heard of me. You know for me, as an artist, or someone even as a street artist or graffiti writer, the bottom line is my signature right there (points at it). I mean, that to me is what lives on. Now in today's' age [my signature] has become a brand but I don't really see it as a brand. I still see it as a tag. If people will get shit and my tag's on there and they hear a little story about me, well it's just me sort of continuing what it's all about anyways, which is self promotion. I mean, right? Graffiti is essentially the art of self promotion and this extension of working with this brand, that brand, myself and the gallery, it's just about the promotions of the names.
You were recently named the art director for Team USA in the Men's World Cup.  Can you discuss what that honor means to you?
Well that was amazing! Yeah, I mean, we got in late in the game so we weren't able to throw out a whole crazy array of stuff, but I did a skateboard that we gifted to the team and some other versions that the team is, like, gifting to some other teams. It was a kind of in house project. We did some jerseys for Lupe and myself that look kind of cool, and I did a poster that's got a little visibility now, but it's kind of like, it's all very low, there's only a couple hundred of them. So there's nothing really for sale on that, it's just an opportunity to work with the men's team and that was awesome. So you know, just to be able to work with the team… I'm waiting for [the next game], I'm supporting them and I'm hoping for the best!